This week in horror – News round up 30.1.21
This weeks horror news round up comes from Grace at Film Overload!
Frightfest hit 'The Columnist' sees a March release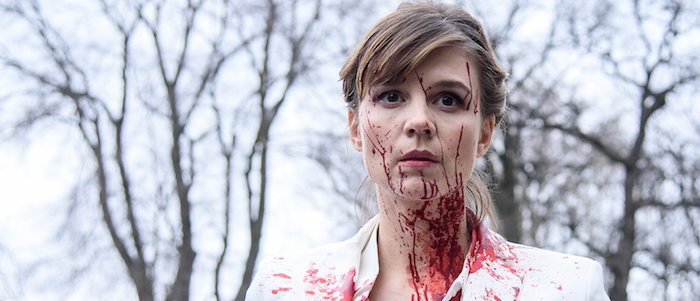 The 2020 Frightfest Film Festival saw a lot of hits make their debut, however one that stood out from the bunch is The Columnist (Ivo van Aart). This slightly satirised tale of vengeance tells the story of Femke Boot (Katja Herbers), an established newspaper columnist who is suffering from a terrible case of writer's block.
But, her life soon gains back some speed after she exacts brutal and bloody revenge on her abusive tormentors when their online harassment pushes her over the edge. Soon audiences will get a taste of this aggressive tale as The Columnist is lined up for a brief theatrical run and a direct VOD release in March.
Latest trailer for Paradise Cove promises a thrilling excursion into the unhinged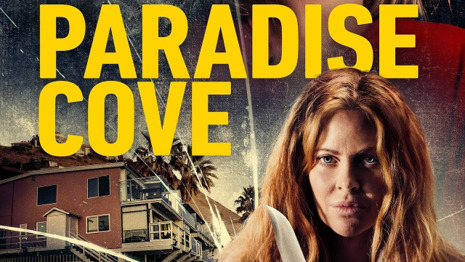 The highly anticipated upcoming horror Paradise Cove shows Mena Suvari and Todd Grinnell battle it out with a deranged woman who unknowingly lives underneath their floor boards. Suvari and Grinnel star as a married couple who move to a luxurious Malibu residence to renovate a disheveled house, however their harmony is soon disrupted when a mysterious woman makes herself known. The trailer pays homage to nostalgic 1990s cat and mouse home thrillers. This psychological thrill is set to be released via VOD mid-February.
Shudder premiers a total of 11 original films across 11 weeks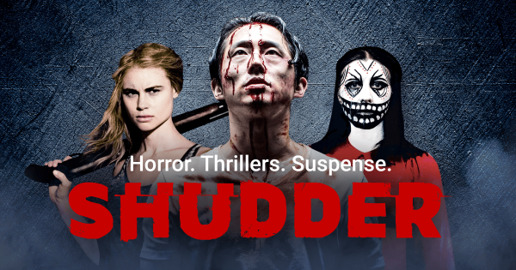 The go-to horror streaming service Shudder announces its plans to premiere a whopping 11 films all within 11 weeks. Hunted, The Queen of Black Magic, A Nightmare Wakes, After Midnight, Shook, The Dark & the Wicked, Lucky, Stay Out of the F**king Attic, Slaxx, Koko-di Koko-da and Violation are all set to hit our screens very soon.
More Importantly, these films aim to present audiences with a refreshing hit of originality, with each film representing independent filmmaking and deriving from over five different counties. Shudder has been churning out hits for a while, but 2020 saw the release of Host, Impetigore and Anything for Jackson; all which saw critical and audience acclaim. Fingers crossed for the same success with the new releases.
Eli Roth's History of Horror renewed for a third season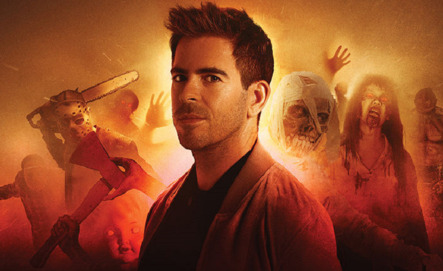 Eli Roth is the director of horror smash hits including Cabin Fever, Hostel and Green Inferno. With his experience in the genre comes a distinct level of knowledge and expertise, and it seems that his voyage in presenting an unnerving study into horror's most iconic monsters and subtopics has only just started.
History of Horror's has been officially renewed for a third season; both the first and second season guest starred a plethora of horror masterminds including scholars, filmmakers and award winning actors. Although it's highly entertaining to watch our favourite stars discuss the grisly details of beloved films, one aspect that takes center stage in every episode is the discussion regarding the rooted societal and cultural repercussions that horror has.
Despite the details surrounding the new season being rather hushed, we can be certain that season three will be the most haunting and darkest yet.
Willy's Wonderland showcases villainous puppets battling a chaotic Nicolas Cage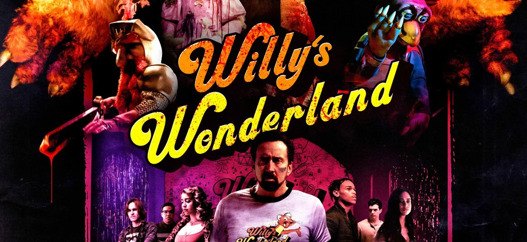 Nicolas Cage has become a modern day horror extraordinaire, with his roles in films such as Mom and Dad (2017), Mandy (2018) and Colour Out of Space (2020) showcasing him in the most disorderly brutal form.
But now we get to see Cage in his most wild role yet. Willy's Wonderland is an action packed horror directed by Kevin Lewis. The film follows Cage as a mysterious janitor who works the night-shift at a once thriving entertainment establishment. But, when the centre's animatronics come to life he must fight for his life in the bloodiest of battles. Willy's Wonderland is set for a February release via VOD.
This weeks article comes via Grace from Film Overload, you can check out more of her work here.
Share this story