This week in Horror – News round up 28.08.20
Here's our horror news round up, a few of this weeks biggest stories and happenings in the genre!
Reboot Revival: Scream and The Thing both set to return to screens
Scream has consistently shown a critical concord of well received sequels, so why not throw a fifth one into the mix. Scream 5 has been confirmed, and what's more important is so are directors Matt Bettinelli-Olpin and Tyler Gillett, who brought us last year's gem Ready or Not.
Many familiar faces from Woodsboro are set to return, with the likes of Courteney Cox, David Arquette and Neve Campbell all reprising their roles as the renegade survivors of Ghostface. Scream 5 is sure to be a blast through the box office, with many hopeful fans anticipating the return of Craven's subjective masterpiece.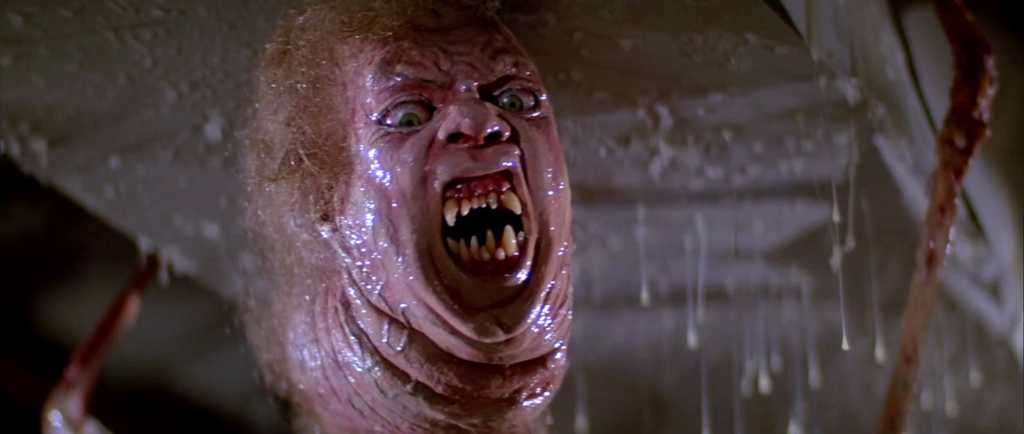 Scream isn't the only classic with a reboot in talks, with The Thing being brought back to life by the notorious Blumhouse Productions. John Carpenter's 1982's sci-fi horror has an infamous reputation, with a remake already penned in 2011 by Matthijs van Heijningen Jr.
Although the film is still in early development Carpenter himself has confirmed his involvement. It hasn't yet been confirmed whether the film will be a remake, re-imagining or a sequel. With Carpenter's contribution it's sure to be an honourable mark within The Thing's film series.
Netflix's surreal horror – I'm Thinking of Ending Things arrives on the 4th September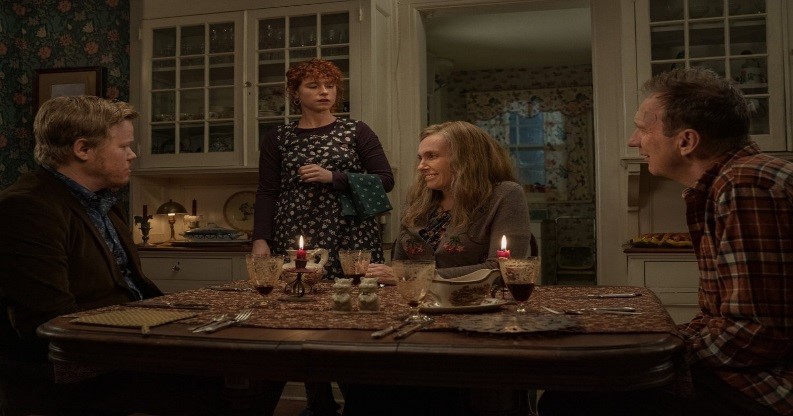 Charlie Kaufman tackles Iain Reid's debut novel following a young woman who accompanies her boyfriend on a road trip to meet his parents. However, after a snowstorm prevents them from leaving, she soon notices her perception of reality has been wildly hindered. The film has a talented cast including Toni Collette, Jessie Buckley, Jesse Plemons and David Thewlis, who all seemingly tackle their roles extremely convincingly enhancing the erratic unnerving atmosphere of the film.
From the first look this film is a surreal ride into a perplexing maze of events. The uneasy trailer presents us with a false verisimilitude that presents normal situations in a sinister tone. The film's atmosphere is structured to appear ordinary from an outside perspective but with unstable undertones lurking beneath the surface, similar to both Get Out (Jordan Peele, 2017) and Hereditary (Ari Aster, 2018).
It's best to watch I'm Thinking of Ending Things with little prior knowledge to fully experience and appreciate the disturbing events that unravel.
First Look: The creators of The Haunting of Hill House return with The Haunting of Bly Manor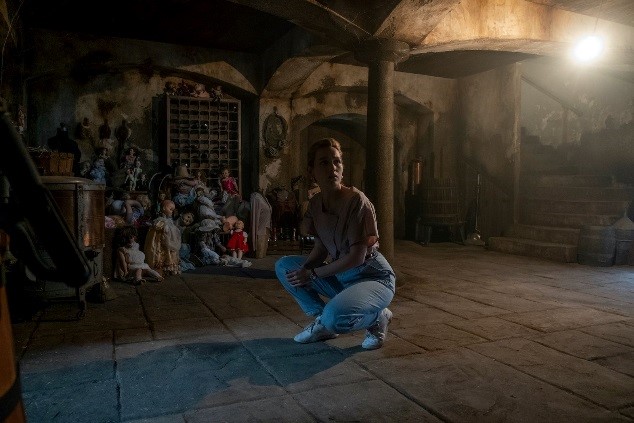 In 2018 Mike Flanagan brought Shirley Jackson's novel to life with the terrifying Haunting of Hill House. Now Flanagan and the talented cast return for an adaptation of Henry James's novella The Turn of the Screw. New pictures were released this week showing us an insight into Bly Manor's haunting aura, including dark hallways, nightmarish dolls and a grandeur setting.
The foundation of Bly Manor seems to coincide with Hill House's mysterious surroundings, but this time round Flanagan has hinted at an evoking relationship between haunted people and a haunted space. Bly Manor is set to return this Autumn, perfectly synchronising with Halloween.
Host director and writer team up once again for new prison-based horror flick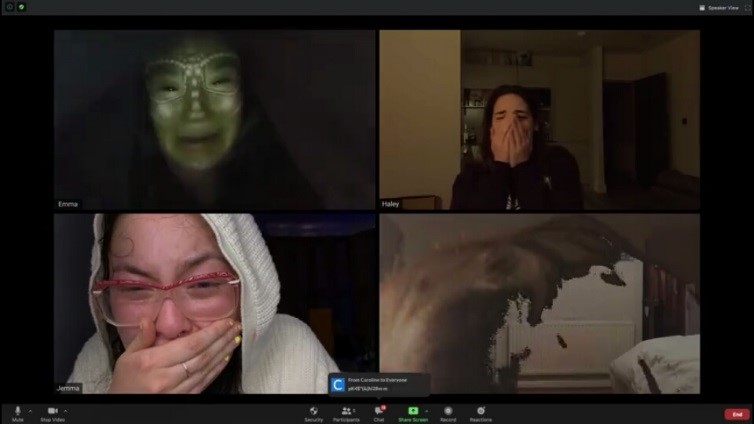 Host soared to success as one of the first lockdown films, however the director Rob Savage's success doesn't stop there as he alongside Host writer Jed Shepherd are set to create an original horror film based on a group of female prisoners discovering the prison's dark secrets lurking around the halls.
Little has been released about Host's follow up, the story has been likened to an allegory for the reverse effects of lockdown; once afraid to stay in for prolonged periods now transforms into a fear of venturing into the outside. Savage's talent was exhibited largely throughout Host and if that's anything to work from this film will be a hit.
This weeks article comes via Grace from Film Overload, you can check out more of her work here.
Share this story