The best horror films and shows streaming right now
Have you found yourself aimlessly scrolling across streaming services looking for something just right, but you always end up chucking on your usual comfort movie? Well look no further! Here is our compiled list of the best devilishly dark gems across all of your favorite sites.
Netflix
1- The Invitation (Karyn Kusama, 2015)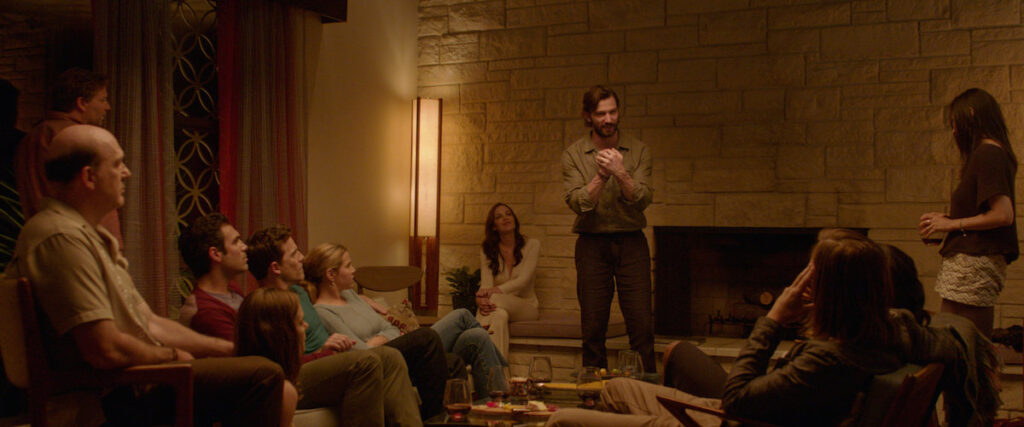 In the sunset-stricken mansions of Hollywood Hills lies one of horror's most foreboding, menacing and cryptically creepy dinner parties, as we see an awkward gathering twist into a fatal soiree. We follow Will (Logan Marshall-Green), and his girlfriend Kira (Emayatzy Corinealdi), as they travel to Will's ex-wife Eden's (Tammy Blanchard) house for a dinner party to reacquaint with old friends, but Eden and her new husband David (Michiel Huisman) have alternative plans for the evening.
What makes The Invitation so inviting is Kusama's favouring of subtle terror that gradually unease's the senses, rather than numerous jump scares to affect the audience. This allure of anxious situations melts throughout the film, with our own irrational thoughts about unsteady situations guiding our emotional response. The Invitation is doused in secrets, and for this reason I will remain brief, but I can reveal that this film will tease your own experiences with grief, guilt and denial to create an experience that stays with you long after watching.
2- Creep (Patrick Brice, 2014)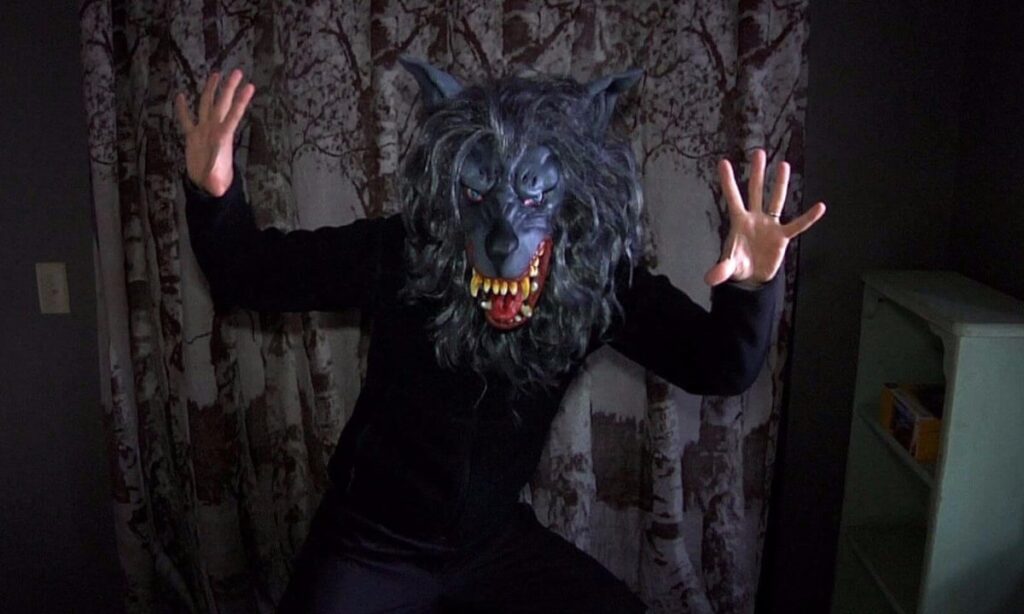 Creep has soared across the genre, earning itself quite the reputation, however it is nowhere near discussed enough. The entanglement of a character-based study filmed using the found-footage technique is not to be underestimated, as Creep has some of modern horror's most spine tingling moments. The film follows Aaron (Brice), who accepts a quick job to be Josef's (Mark Duplass) videographer for the day. Josef has been diagnosed with an inoperable brain tumour and wants to make a video diary for his unborn child with his wife Angela, in the form of living on past his death.
Brice toys with Josef's motives, with the audience not being sure whether he really is this hopeless being or whether he hides a much darker secret. Either way, we know that something is not right. The film is coy with its exposition and is actually rather quiet as the narrative primarily focuses on Josef's ambiguous speeches. Creep has since gone on to produce an equally effective sequel, and a third film is in the running.
3- Extra Ordinary (Enda Loughman & Mike Ahern, 2019)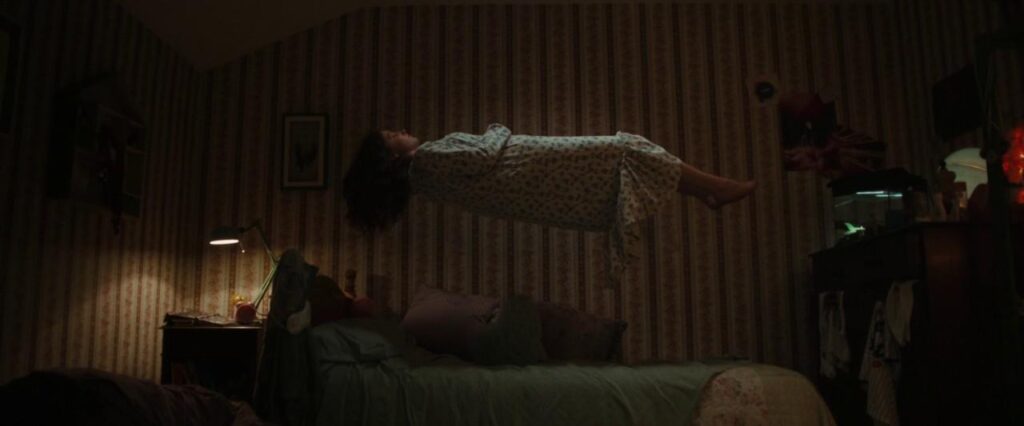 Filmed and set in rural Ireland is Ahern and Loughman's directorial debut, Extra Ordinary, which is a hilarious take on the classic ghost possession story. The film focuses on Rose (Maeve Higgins), a lonely driving instructor who possesses unique supernatural powers. However, her abilities have remained dormant ever since an unfortunate accident killed her father. This is until one day when the helpless Martin (Barry Ward) contacts her to banish the spirit of his annoying dead wife.
Extra Ordinary is blessed with the unusual cinematic grant to equally tackle its horror components just as much as the humour. The film packs a weighty punch, allowing for an extremely memorable watch. To meet the film's devilishly delightful vocations is the performances by both Higgins and Ward, who together form the ideal ghostbusting duo. Extra Ordinary drives on the line of quirky situations, irreverent laughs, and most importantly good old fashioned scares.
4- American Mary (Jen and Sylvia Soska, 2012)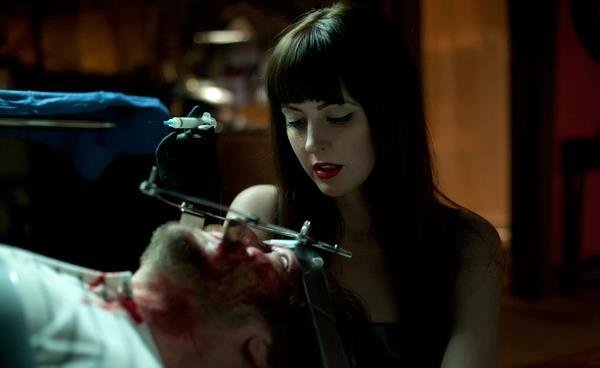 Gruesome body horror and ruthless revenge plots meet in the Soska sisters' flesh hungry tale of alternative lifestyles. The film centers upon desperate surgical student Mary (Katharine Isabelle), who after struggling with debts decides to use her skills to perform extreme body modification surgeries. But, after a horrific assault, she uses her new found side hustle to seek revenge.
American Mary is as eccentric as it sounds, as marginalised subjects such as body modifications are a major driving force in the film's innate spell of forcing the audiences to gaze upon a scary but dream-like world. The film is set in modern day, but the drastic appearances cast an air of hypnotizing bewilderment. Alongside this is the gorefest that the Soska's do not shy away from, resulting in a perplexing, macabre, and grisly enactment of the defiance of societal norms.
5- Black Summer (created by Karl Schaefer and John Hymams, 2019-)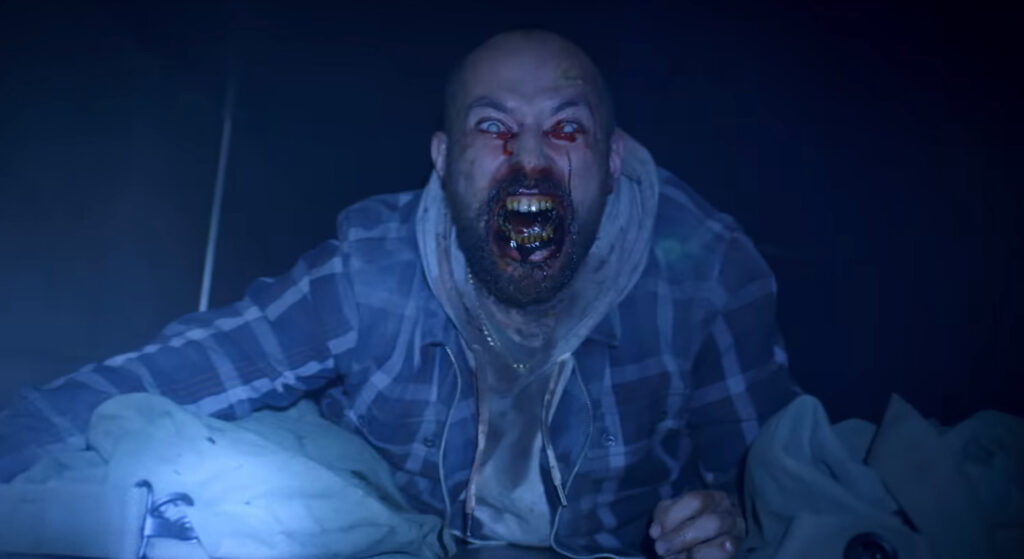 The slow drawling zombies of horror classics are point blank terrifying, but what's even worse is when these human hungry beasts are rapid and chaotic. This terrifying combination is horrifically exhibited in Black Summer, Netflix own take on a post apocalyptic world. Rooted at the heart of Black Summer is a treacherous tale of a mothers love, as we follow Rose (Jamie King), who has been separated from her daughter in the midst of the zombie attacks. But, Rose rises up and struggles through a miserable journey in a bid to find her lost child. Across the two seasons the show swarms off and dips into additional sub plots, forcing the viewer to not pause for one moment. Furthering the hecticness is the frenzied camera work that avoids stillness, keeping the story fresh and alert.
Amazon Prime Video
1- The Woman in Black (James Watkins, 2012)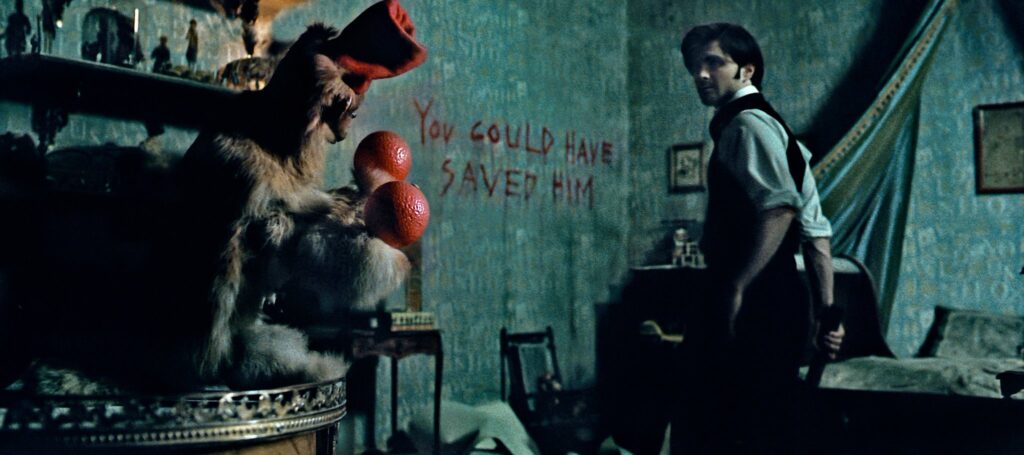 The Woman in Black belongs to the revival of Hammer Productions, who of course is infamous for the classic gothic horror of the 1950s through to the 1970s. Walking in Hammer's archaic tales of haunted manors and troubled characters is Watkins' take on the horror novel of the same name written by Susan Hill. The film follows Arthur (Daniel Radcliffe), a widowed lawyer who is sent to an isolated village in 20th century England to retrieve documents from a decaying estate. However, Arthur soon discovers that the manor is haunted by a vengeful ghost who will stop at nothing to claim back what was stolen from her. The eerie setting is beyond terrifying, with the mansion featuring some of horror's most traditional elements, including dark hallways, ghostly reflections in windows, and creepy children.
2- Splinter (Toby Wilkins, 2008)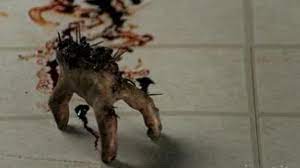 2008 was a year that saw films such as The Strangers, Lake Mungo, Eden Lake, and Let the Right One in regenerate the market, but one film that has seemed to slip under the radar is Wilkins exploration into contained horror, Splinter. This gem follows a young couple who become trapped in a petrol garage with a strange spiked creature that infects and almost reanimates its victims into spiky sharp beings. The story rings familiar, a young romance under threat from an anonymous force, but Splinter frays from conventions and takes the unpredictable route every time.
3- The Woman (Lucky McKee, 2011)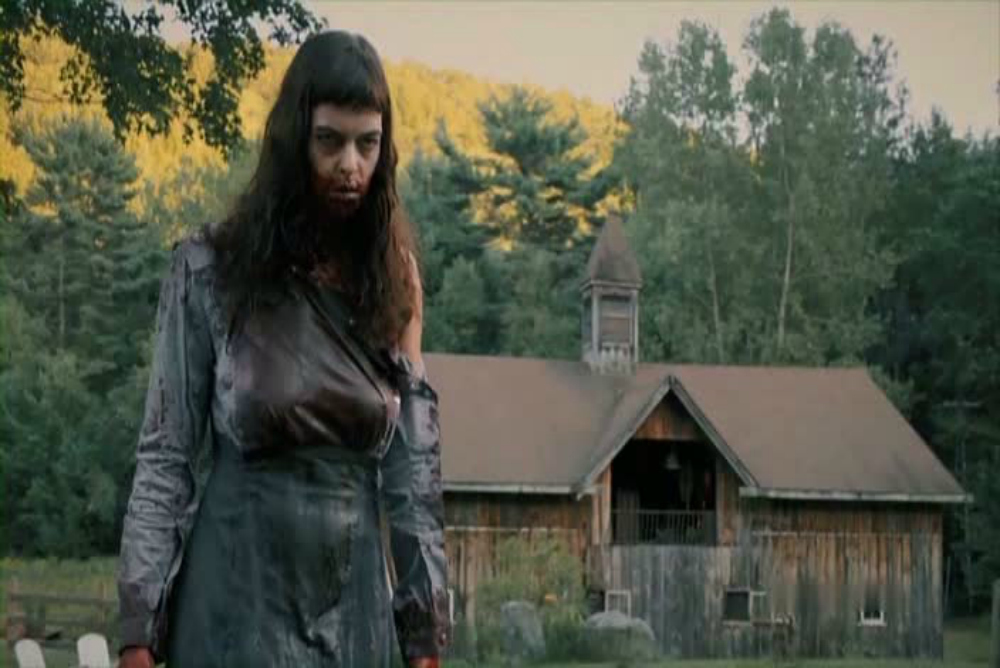 Lucky McKee has delivered some quality films for the genre, including May (2002) and All Cheerleaders Die (2013), but The Woman is possibly his most determined and ruthless film to burst out of his filmography. We follow the last remaining survivor of a cannibalistic tribe (Pollyanna McIntosh), who lives in the northeast coast, which is the same ground that the misogynistic lawyer and 'family man' Chris Cleek (Sean Bridgers) uses to hunt. It's not long until Chris abducts this woman and holds her hostage for his own selfish needs.
The Woman is a powerful film that explores the fragmentation of the modern day American Dream, and the ricocheted shrapnel the comes loose when a family suffers from an internal dispute. This heavy narrative is richly involved, but do not let this fool you, McKee infuses an audacious soundtrack that keeps the film exciting, alongside this is the outstanding performances from Bridgers, McIntosh, and Angela Bettis.
4- The Clovehitch Killer (Duncan Skiles, 2018)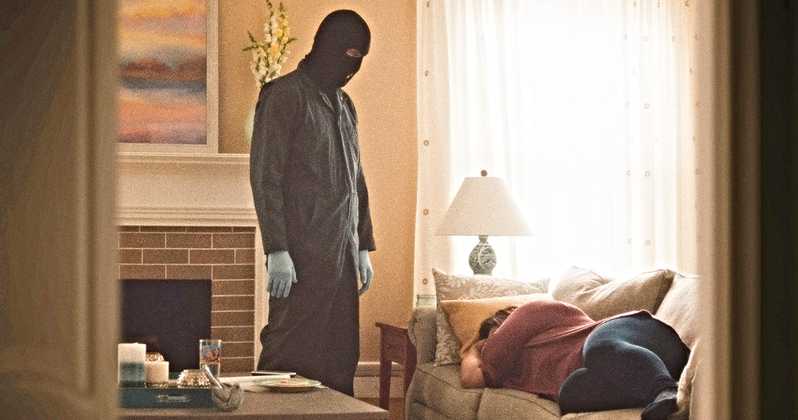 The Clovehitch Killer remains one of the most chilling depictions of a killer within the home. The film focuses upon Tyler Burnside (Charlie Plummer), a 16 year old boy from a strict Christian family. His life is brimming with church goings, family dinners at the table, and Scout Troop meetings. However, the harmony is brutally disrupted when Tyler begins to suspect that his role model father, Don (Dylan McDermott), is behind the murders that have plagued their small town. Based on a true story of the BTK Killer is a heartbreaking tale of deceit, destroyed relationships, and the slow developments of how repressed contradictions can make people reach their limits. The 'look' of the film is monotonous, with a dull colour palette and mundane situations making the harrowing storyline standout amongst the ordinary.
5- The Rental (Dave Franco, 2020)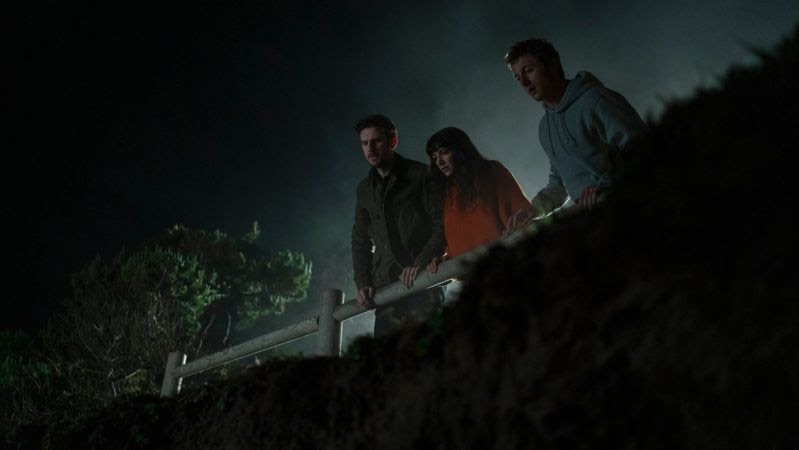 The Rental seemed to come out of nowhere, with its toned down production allowing for a pleasant surprise. And although it was met with a fair amount of acclaim, it is still vastly criticised and unappreciated. We follow two couples as they embark on a weekend getaway to an ocean rental house. All is well, besides the landlord being rather old fashioned, however this is the least of their concerns, as they soon realise that their every move is being watched. The Rental plays on the old gimmick of voyeurism, with our instinctual fear of being watched being constantly delved into throughout the film. However, Franco does not solely rely upon this to envelope the narrative, instead there is a heavy subplot of mistrust, that not only furthers the tension, but also makes the film risky and memorable.
Shudder
1- Super Dark Times (Kevin Phillips, 2017)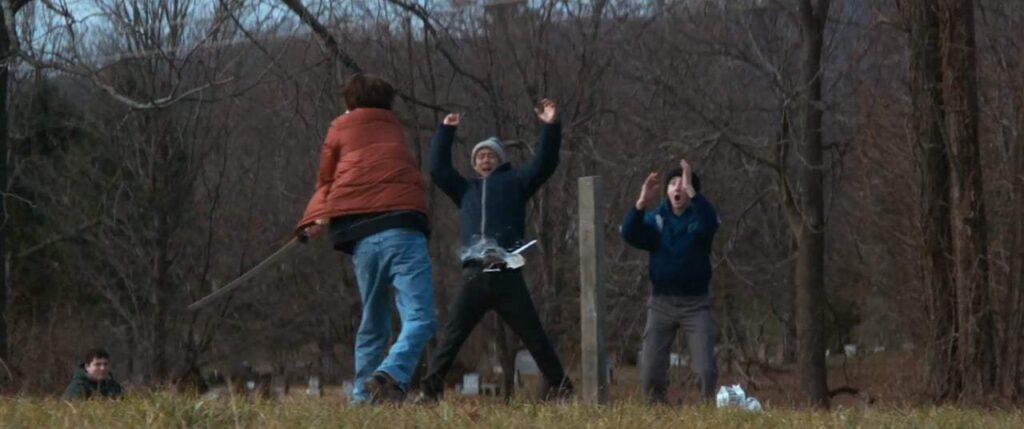 Super Dark Times is a film that brews slowly, and takes its time to haunt the viewer. Nothing is drastically viscous, gory, or even wrenching, instead it plays on inner trauma through adhering primarily to a character driven story. When a disastrous incident accidently occurs, we see a close knit group of teenage boys suffer from grief, jealousy, and paranoia. The 1996 suburban setting provides a film drenched with nostalgic iconography and a deep atmospheric tone. The general synopsis is not entirely far from typical, but what heightens the intrigue is how the events play out. Nothing is bountiful, yet the ominous foreboding outcome leaves us hooked to the very end.
2- Spiral (Kurtis David Harder, 2019)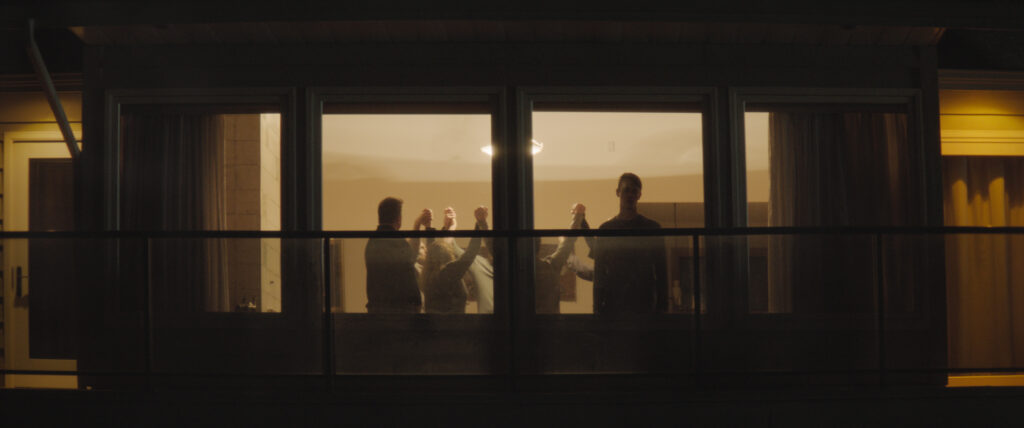 Spiral takes its presence to the extreme, with the film not shying away from the brutality that the LGBT+ community undergoes, particularly in isolated small towns. The film centres on a same- sex couple who move into a beautiful suburb with their teenage daughter, the backlash is prominent, but events are truly turned up a notch when they suspect that their neighbourhood harbours a sinister secret. Spiral has been continuously labelled as 'Get Out meets Hereditary', and although these are stellar films, Spiral rides on its own entirely unique path. The film is a slow burner right through to the bone, with looming presences and tormenting heights simmering throughout.
3- Prevenge (Alice Lowe, 2016)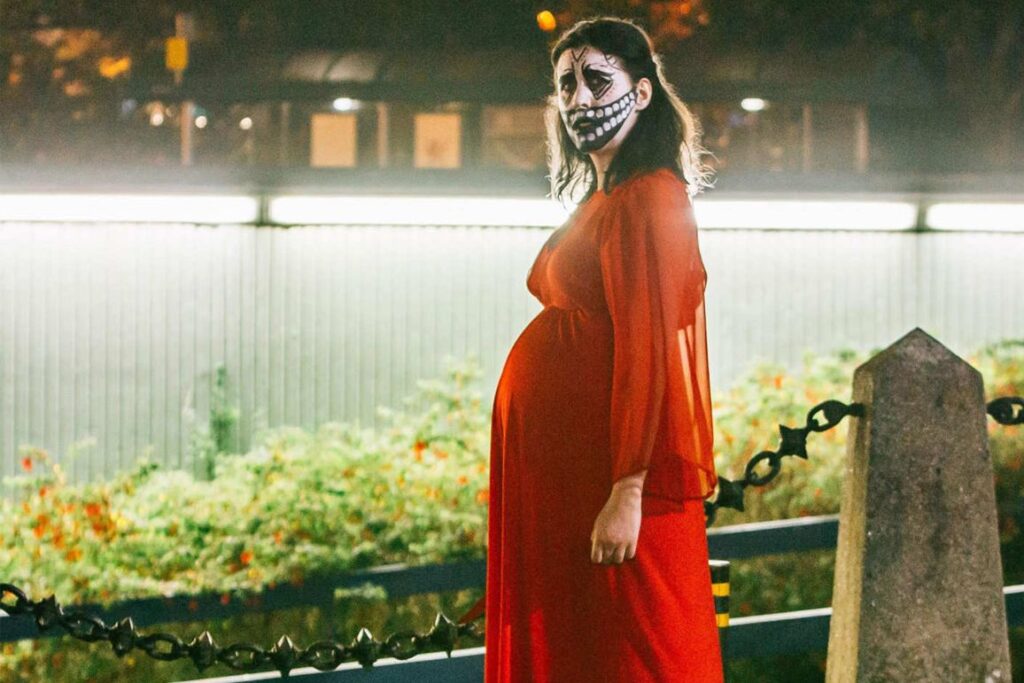 Prevenge is an incredible example of the fear of motherhood evoked onscreen. This subject is not often tackled within horror, but Lowe proves that pregnancy is not something that cinema should only use as a minor subplot. Prevenge follows Ruth (Lowe), a pregnant widow who believes that her unborn child is telling her to kill those who played a role in her husband's death. The general storyline of who her victims are and what they did to contribute to her loss is not really explored, with Lowe focusing solely on Ruth's slow descent into complete madness. The film is brutally transgressive as it refuses to downplay the grief one experiences when going through a life changing event alone, especially when this was not the plan.
4- Horror Noire: A History of Black Horror (Xavier Burgin, 2019)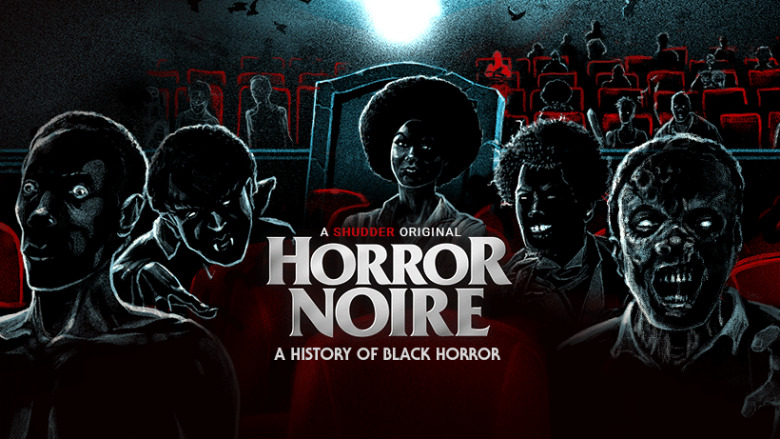 Horror Noire is a documentary film that is based upon the book titled "Horror Noire: Blacks in American Horror Films from the 1890s to Present" written by Robert R. Means Coleman. The film takes a careful look at the connection between how horror cinema has evolved and African-American history. Horror Noire examines how the lack of diversity seen across the industry is not only detrimental to performers and creators, but also how the genre's history negatively portrays black people. Adding to the documentary's exploration is the focus upon how the genre has only recently seen new additions to diversity, with the films Get Out (2017), Attack the Block (2011), and The Girl with All the Gifts (2016) being discussed.
5- Creepshow (2019-)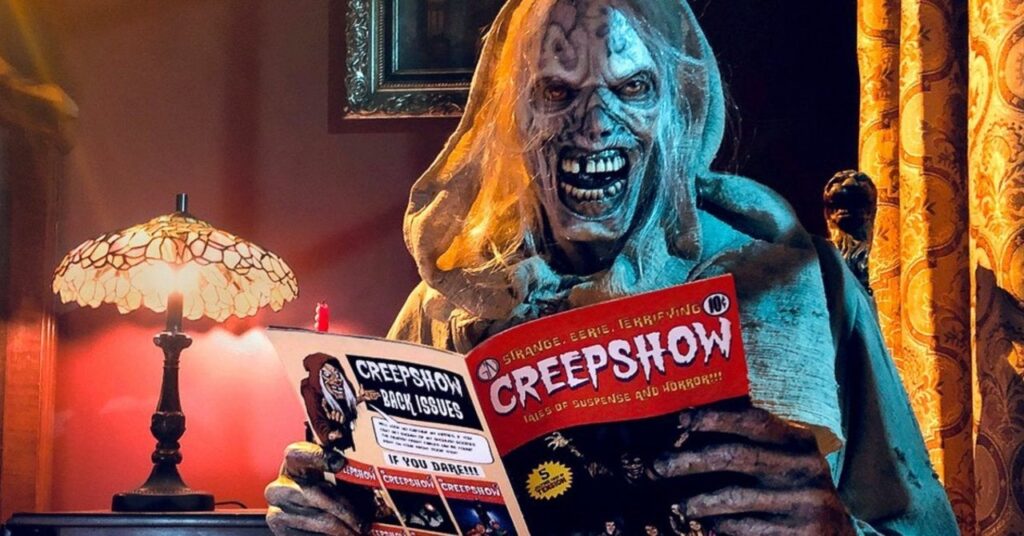 The Creepshow films have been fan favourites since the first release in 1982. Creepshow the tv series has a total of two seasons (with the latest only being released this year), and two special episodes. The Creepshow legacy was brought back to life in 2018 when special effects legend Greg Nicotero (known for his work on Army of Darkness, Scream, and The Walking Dead), announced that he will be producing the new show which streams on Shudder. In true form the show has stuck to what made George A. Romero's take on Stephen King's work so well, through the ideal mix of menacing humour and amusingly nightmarish themes.
This weeks article comes via Grace from Film Overload, you can check out more of her work here.
Share this story