Review- Relic
Relic both devastates and captivates us all whilst establishing a rich environment made to heighten fear and immerse our intrigue. The 2020 Australian horror left its blemish across the virtual festival scene last year, with reviews storming in boasting its brilliance. Quite impressively this is Natalie Ericka James' directorial debut, despite this, the film received almost immediate interest upon its pitching, with Jake Gyllenhaal serving as a producer. Relic's buzz was imminent due to its pressing and at times daunting portrayal of decay, both physical and mental, paired with a haunting atmosphere that goes straight for the jugular. 
When Kay (Emily Mortimer) receives a call from police alerting her of her mother Edna's (Robyn Nevin) disappearance, she packs her bags along with her daughter Sam (Bella Heathcote) to search their family home. They soon find the house withering away alongside multiple reminder notes scattered, hinting that Edna's dementia has gotten worse. However, when she mysteriously returns as if nothing happened they soon get the feeling that something much more sinister is at play.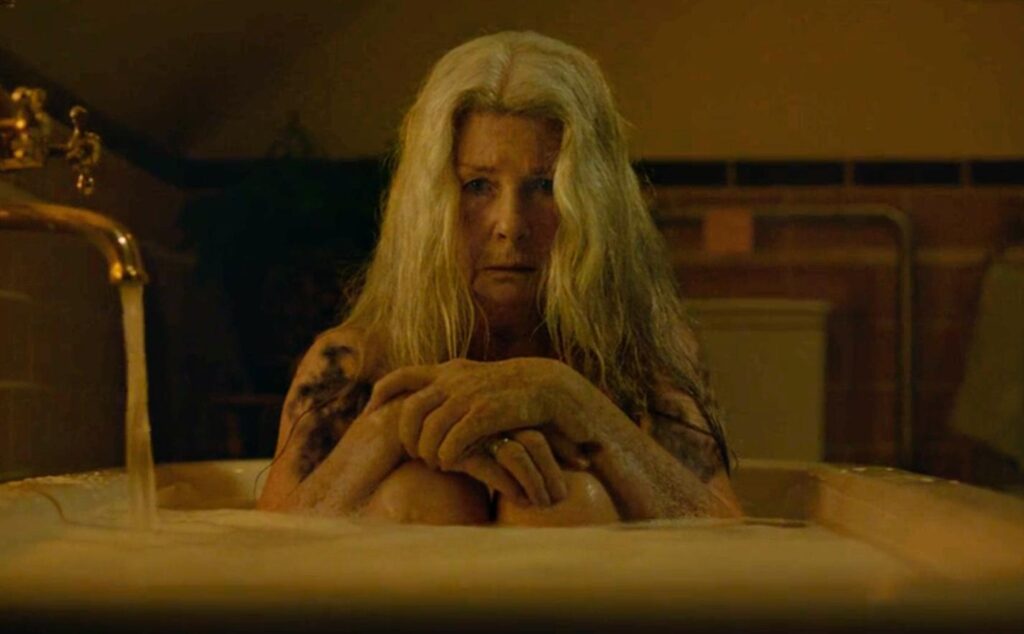 Unfortunately, memory loss seen within elder people, particularly family, is a dreadful circumstance that many people find themselves dealing with. James understands that our reaction to horror is deeply personal, our own experiences and fears develop our reaction. The echoes of loss are as above mentioned dispersed across not just the characters but also the self.
We are presented with a haunted house story but are met with much more than doors closing on their own, strange whispers and ghostly figures. There is a rather surreal tonal element that James masters. In recent years horror cinema has matured. Although plenty of entertaining slashers and gory films remain popular, a good handful of films drift towards an art-house structure, using eerie environments and character-driven stories, with thanks being owed to Robert Eggers and Ari Aster with the likes of The Witch and Hereditary favouring dramatics over bloodshed.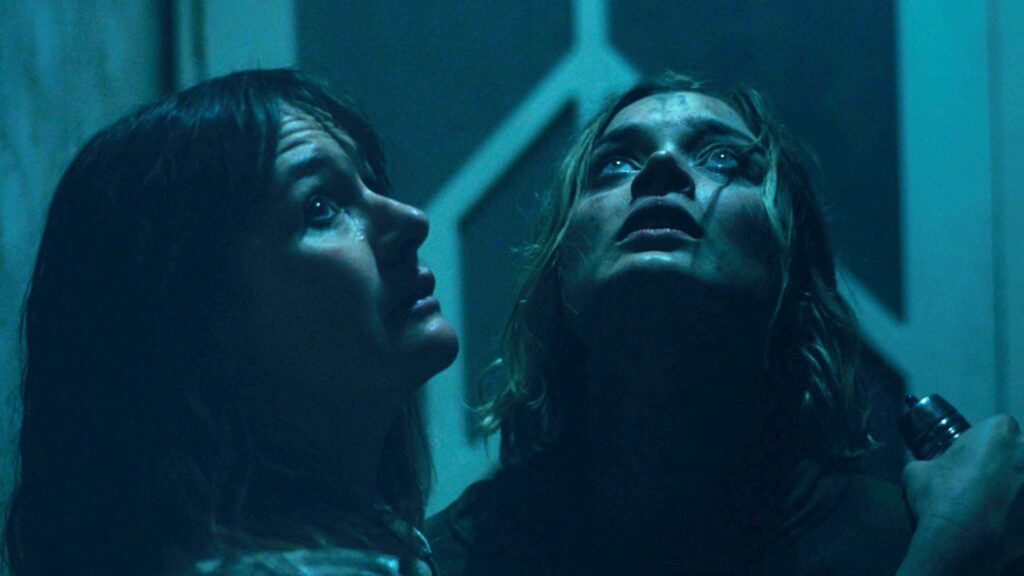 An element that I personally admired throughout Relic revolves around the looming sense of dread that both Mortimer and Heathcote portrayed so robustly. They perform with a cathartic drive that aims to accurately embody what our reactions would be in such a situation. I mentioned that Relic is an immersive experience, mainly due to the reality illustrated. We wouldn't be able to feel compassion for their situation without genuity. We follow three generations, that's multiple generations of baggage and experience, they all naturally have alternative responses to the situations, yet the roots remain the same. Relic has a reeling heart and soul, reminiscent of the gothic tales from Edgar Allen Poe and Heathcoat, Mortimer and Nevin soulfully handle an impassioned story with effective ease.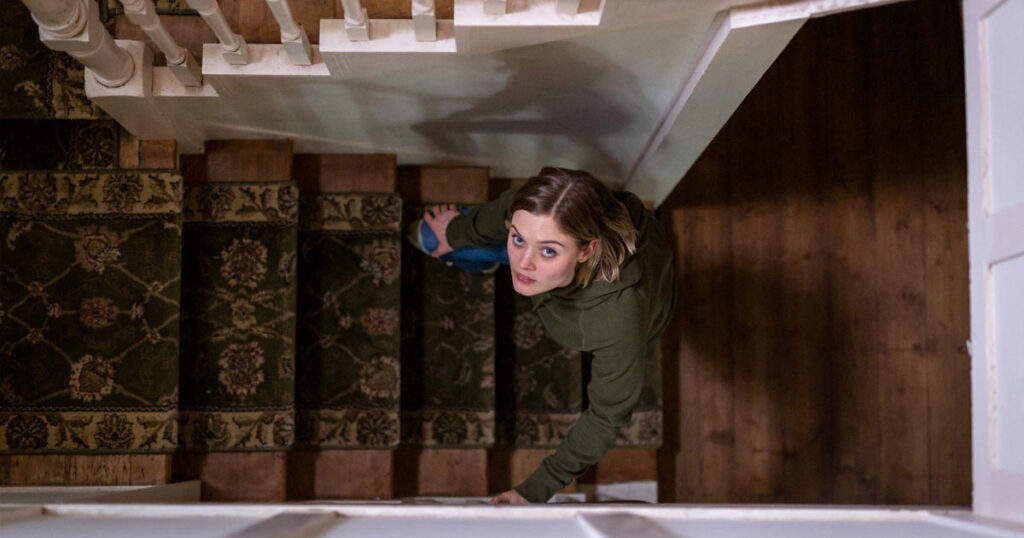 Furthering the terror is the complicated setting. Similar to Kubrick's The Shining, I noticed that the internals of the house are convoluted and seemingly never-ending. At least twelve different rooms are shown, and although the exterior boasts a lengthy space (thanks to cinematographer Charlie Sarroff's work) the camera still endlessly weaves through this maze of a house, only exaggerating the inescapability of this haunted house.
It is disorientating and threatening to be alone in a big empty house in an already isolated environment, facilitating this even more is the immediacy of terror presented to us regarding the "coldness of the house". Sam notes the copious amount of locks that Edna has installed as she remarks that someone has been breaking in and moving furniture, yet there is not a single trace left. The camera lingers on the still idleness across the empty rooms and hallways. However, the frames remain thriving with a presence of lingering life, visible or not; this awareness of spiritual manifestation blossoms through transcending visuals. 

Relic relishes in a simplistic disguise. There is no bountiful torture or dark humour (granted it is still entertaining). I applaud the mossy baroqueness that drifts throughout this slowburner. On the point of slowburner, although I sing its praises Relic certainly will not please every audience member, or at least at first.
Do not expect rapid twists and turns or countless jump scares; it's a slow burner true to the bone. Relic aims to make a witness out of you, and to invite one to simply watch as the unease unravels. And for this very reason, I'm marking Relic as a must-see for anyone willing to bear a small ounce of patience in return for a big payoff.
This weeks article comes via Grace from Film Overload, you can check out more of her work here.
Share this story