Review – Barbarian: Airbnb gone wrong
When Tess (Georgina Campbell) arrives at her Airbnb on the sketchy side of town, the last thing she expects is for someone to be already staying there. With no other options available she decides to accept the offer and stay the night. Little does she no, the house holds a dark secret.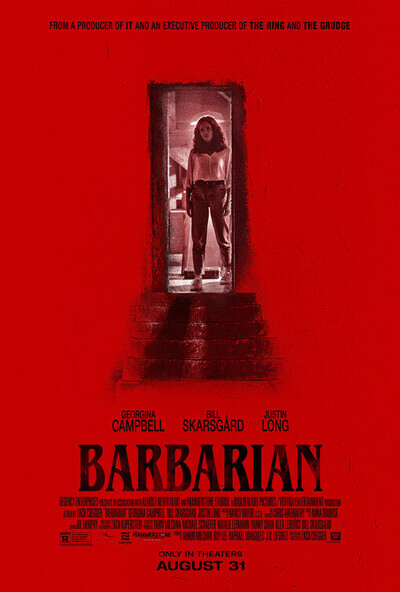 2022 has been the polar opposite of a sleepy year for the horror genre. We started off strong with the latest Scream, illuminated springtime with X, and Men, followed by summer scorchers including Nope and Speak No Evil. At the cusp of autumn and winter, where festive romcoms parade the halls, Smile, Bodies Bodies Bodies, and Terrifier 2 took the bull by the horns and kept gory delights at the forefront of mainstream releases. However, no other film has quite grasped such a collective attention, bared an incredible amount of adoration, and shown modern horror a more nerve-shaking nightmare than Barbarian!
Barbarian comes from the mind of Zach Cregger, mainly known for his acting career, however, it is certain that his dynamic style will be furnishing future horror hits as Barbarian has defied records and grossed over nine times its budget.
To quote an interesting comment made during the press release of Don't Worry Darling, Barbarian 'feels like a movie', an actual movie… This may seem like a rather ambiguous claim, but it is indeed very true when it comes to Cregger's take on the increasingly popular real-estate horror genre. Every antic has so much gravitas holding it up, where complete immersion is inevitable, you will genuinely feel overwhelmed by the utter madness on screen.
The home has been an exploited topic in horror for a while now, with invasion exploits dominating the market, yet these niche-for-now rental horrors that thrive on the lack of the of 'home' and more on the unfamiliarity and alienation of entering into someone else's 'home' movies are slowly redefining the topic of home invasions. Dave Franco's The Rental (2020), Brandon Christensen's Superhost (2021) and now Barbarian have formed somewhat of an unholy trinity of Airbnb terrors.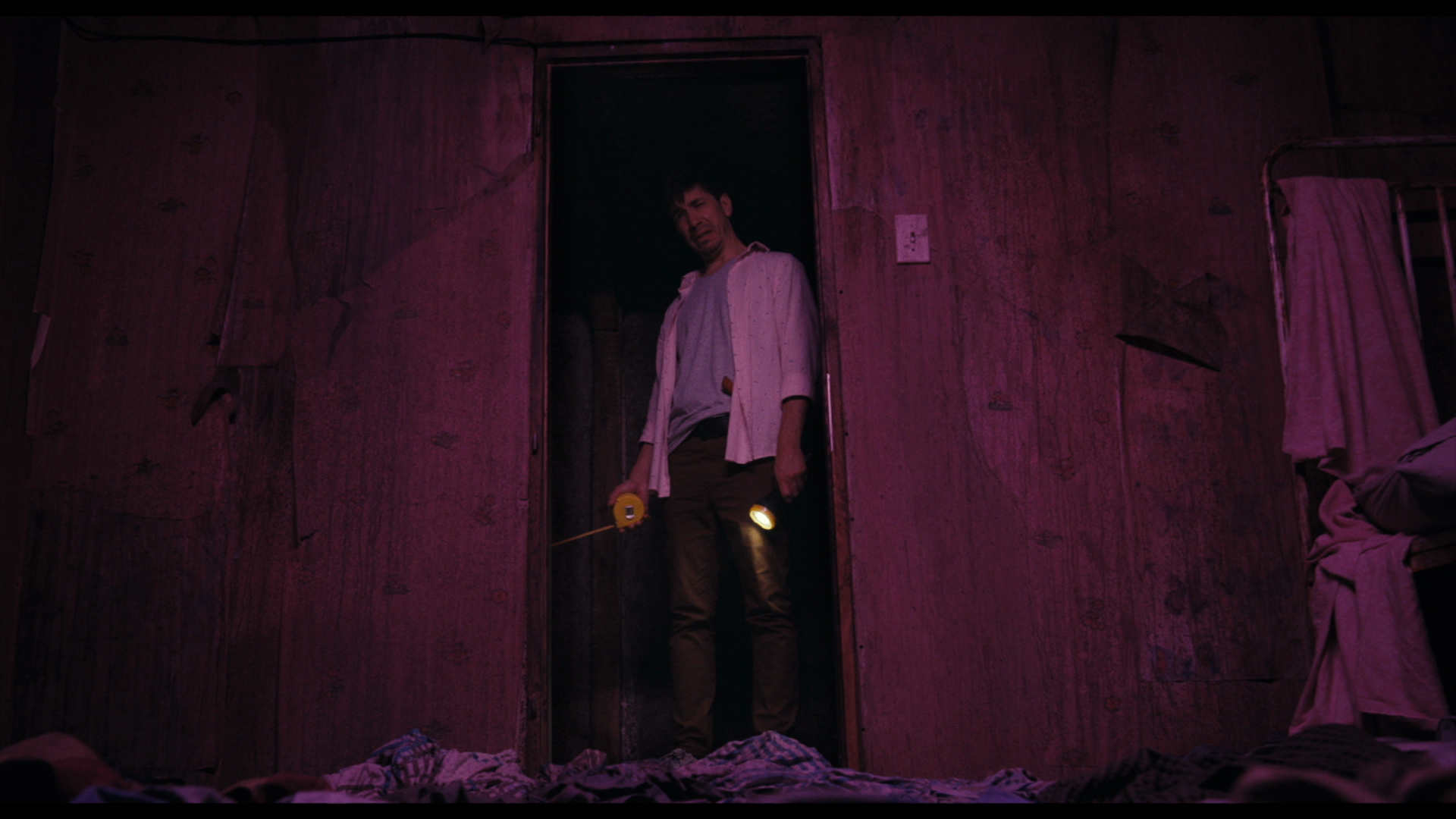 The insidious nature at which Cregger handles Barbaran's subject matter is a boastful testament to the slow churners of classic cinema akin to Alfred Hitchcock's plot dynamics, Terence Fisher's depictions of good vs evil, and Mario Bava's embellishment of visual tenaciousness. The film understands the immediate cautious view that audiences will latch onto from the very first scene. Straight away Tess is placed in a vulnerable situation, with the unkept neighbourhood and dimly lit street highlighting the emptiness and isolating reality. After struggling to enter her rented accommodation she is met by an -overly- charming man who insists on her entering the property for her own 'safety' to settle the double booked circumstance. Whilst Skarsgård is an established actor with many credits, it is nearly impossible to fully detach our perception of his role as Pennywise from the IT (2017) reboot. His character, Keith, may seem like a nice guy, but so are most deceptively cruel villains. And through his prior attachment to one of cinema's most popular antagonists, his performance as Keith sets alarm bells ringing straight away.
Cregger took inspiration from the book The Gift of Fear (1997) which chronicles the notion of intuition and how we internalise red flags to make judgements that unknowingly save our lives everyday. Keith is the obstacle, the threat; after all he is the person instigating Tess's entry into an unfamiliar habitat. And Tess replicates us. Every step she takes into the danger, we are begrudgingly tiptoeing behind her, shouting at the screen for her to get back in her car and watching the events unfold between peeking fingers.
Whatever twist, shakeup, or 180 you are expecting, abandon it. With Barbarian nothing is as it seems.
Looking for more top horror lists and reviews? Check out our blog here..
Share this story