Halloween Kills – release delayed to 2021
David Gordon Green and John Carpenter released a statement yesterday (8 July 2020) announcing the release of Halloween Kills has been pushed back a year to October 2021 due to the current Coronavirus pandemic and its effect on cinemas worldwide.
This sequel had been eagerly awaited by horror fans after the release of Halloween (2018), was a clear return to form and set the stage for the latest trilogy.
See below for their full statement.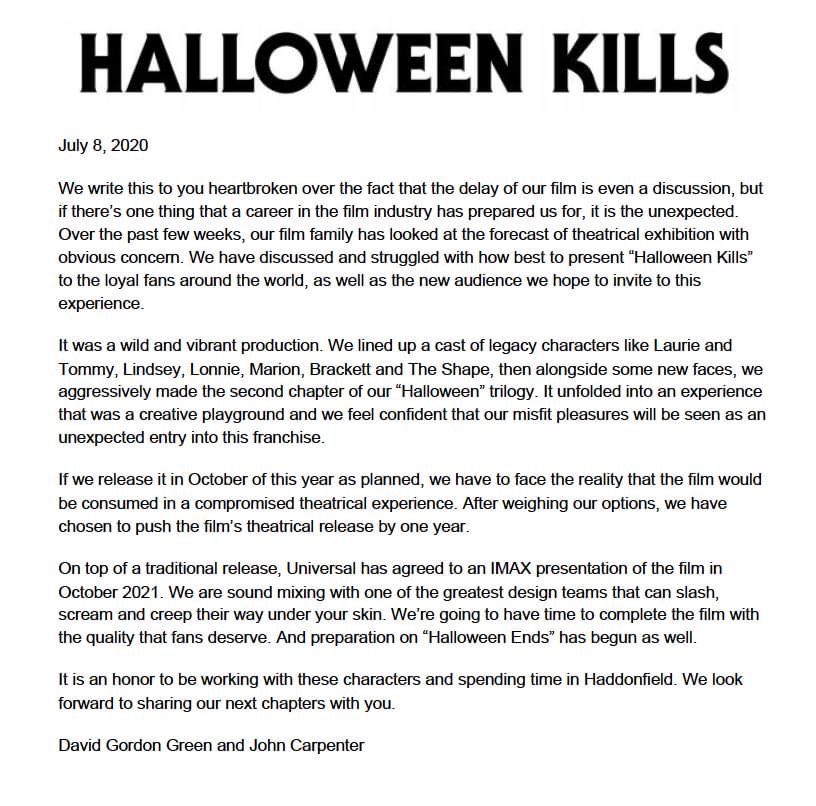 Jamie Lee Curtis took to social media to express her sadness in the one year delay:
'I am as disappointed as you are. Mostly because the movie the David has created from the characters that John and Debra created Is a masterpiece. Prescient and powerful. I promise you it will be worth the wait.'
John Carpenter took to twitter just hours later to reveal the first tease trailer for Halloween Kills. This may just keep you hyped during that long wait – take a look below:
Share this story