Dead Northern's Top Horror Films of 2022
1- Speak No Evil (Directed by Christian Tafdrup)
Two families meet on holiday, leading to an impromptu trip, but when the groups reunite, a series of misunderstandings wedges a dangerous divide.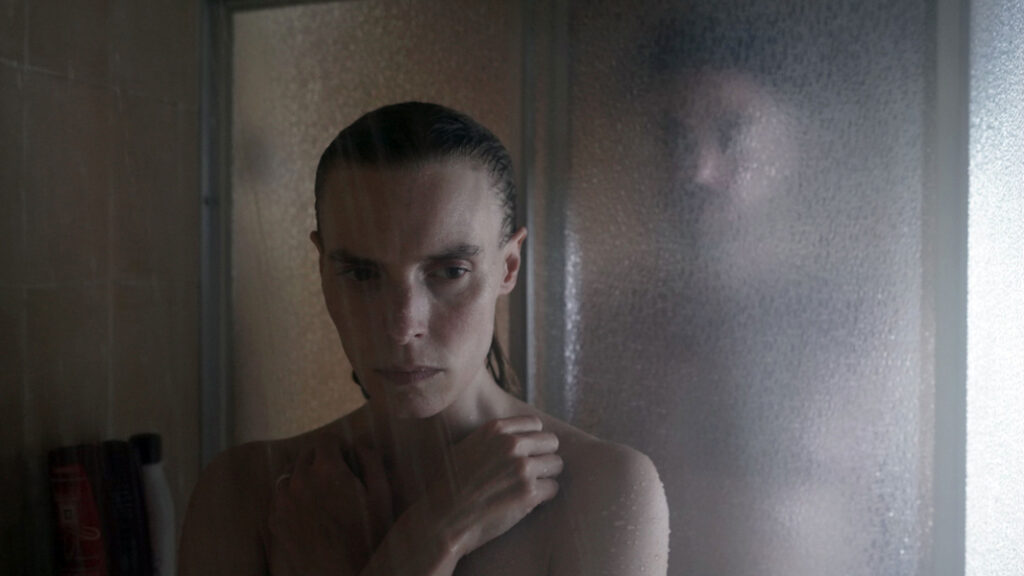 Shudder has become an absolute go-to streaming platform for all things macabre and morbid, with hundreds of classics and hidden gems lining the service. Yet, there is one film that truly stands above the rest. Speak No Evil has dominated the horror game since its release. Which is no surprise considering its unexpected paths, commanding characters, and astonishing story beats that will leave your jaw on the floor before the film has even reached its peak. Speak No Evil understands the severity of the mundane; in fact, it's the very blandness of passive behaviour that ends up being the catalyst for terror. Tafdrup makes no mistakes when it comes to devising tricky situations, which makes the most innocent of actions exude a suspicious level of insincerity.
2- Men (Directed by Alex Garland)
Harper (Jessie Buckley) embarks on a countryside trip to get over the death of her husband. Whilst there, strange villagers interrupt her peace with growing ferocity.
Men is quite possibly one of 2022's most controversial films, not necessarily due to the graphicness of 'that' ending… But, rather what Garland puts forth within the socially conscious A24 gem. Much of the criticism stems from Buckley's role as a woeful widow, innately making her character development slip into distressed territories. However, as our review (link) points out, Men actively pursues a freeing emotional palette that disavows the one-dimensionality that is often seen within female roles. Men allows Harper to express grief without wearing a 'final girl' cloak that would have stripped Buckley of her incredibly intimate performance. Further ingraining this tone of allowing oneself to be a wreck (especially considering the film's context) is Garland's layered set design that flourishes in nature-based aesthetics, and intense soundscapes that transport the viewer into a mythical hellish landscape.
3- Watcher (Directed by Chloe Okuno)
When Julia (Maika Monroe) and her partner Francis (Karl Glusman), relocate to Budapest for work, Julia begins to loose her grip on reality as she suspects that she has a stalker watching and following her every move.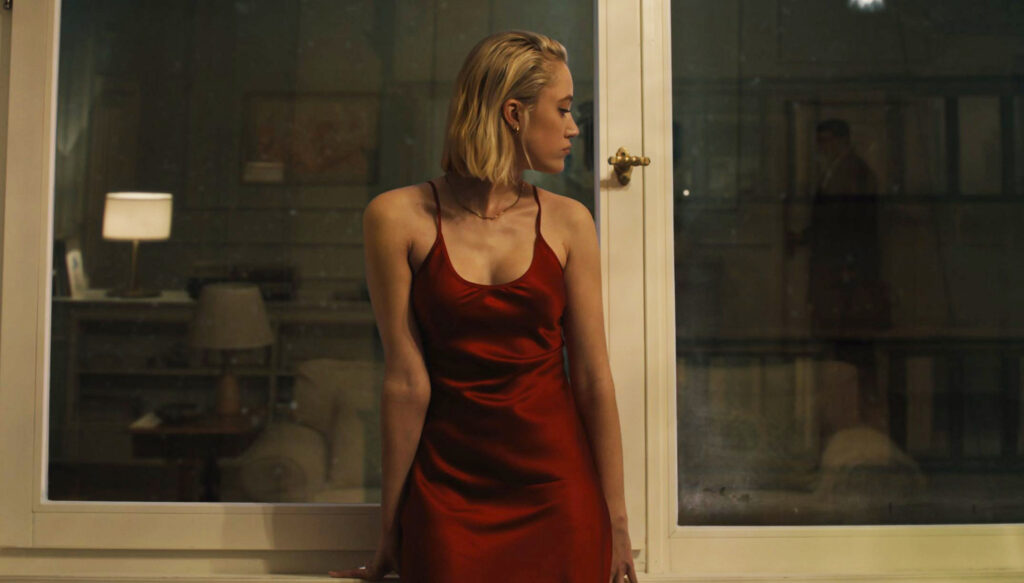 Watcher unravels with an air of noir mystery, devoting a certain cryptic sleekness within a mystery-based narrative. Further implicating this 'classic' quality is the intricately woven sense of dismantlement that slowly unwinds until the tension reaches an unbearable, but purgative peak in the final scene. The ties between Watcher and Giallo cinema are clear, except, rather than heavily entwining the villain within the film, Okuno meddles with the idea of troubled psyches and questionable motives, akin to a modern Hitchcockian tale. This is where the true beauty of the film lies, within its own unpredictability.
4- You Won't Be Alone (Directed by Goran Stolevski)
As part of a ruthless curse, a young woman is forced to live a life of uncertainty through a transformative, witchy form.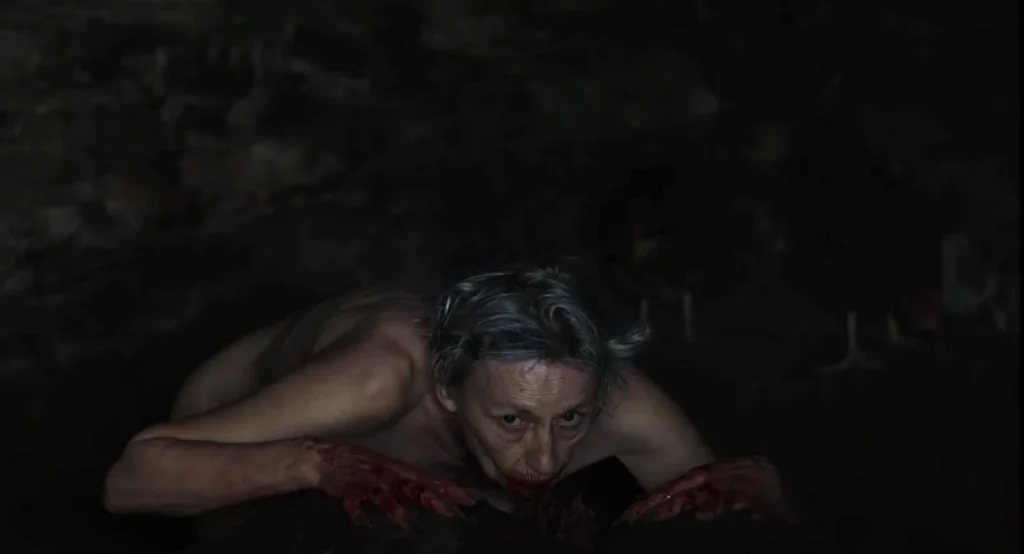 This Macedonian set horror stormed through the Sundance Film Festival (22) with an impeccable response from both audiences and critics alike. It was the slow, chilling buildup, the exceptional performances, and the artful manner that allowed Stolevski's debut to garner this immediate praise. You Won't Be Alone tackles heavy subject matters such as solitude lifestyles, hidden identities, and envious behaviours to create a film brimming with depth and a brooding sense of dread that refuses to quit for the entire runtime.
5- X (Directed by Ti West)
A team of adult filmmakers rents out a cabin in rural Texas to make the biggest erotic film yet, however, things soon go array when the land owners catch onto their plans.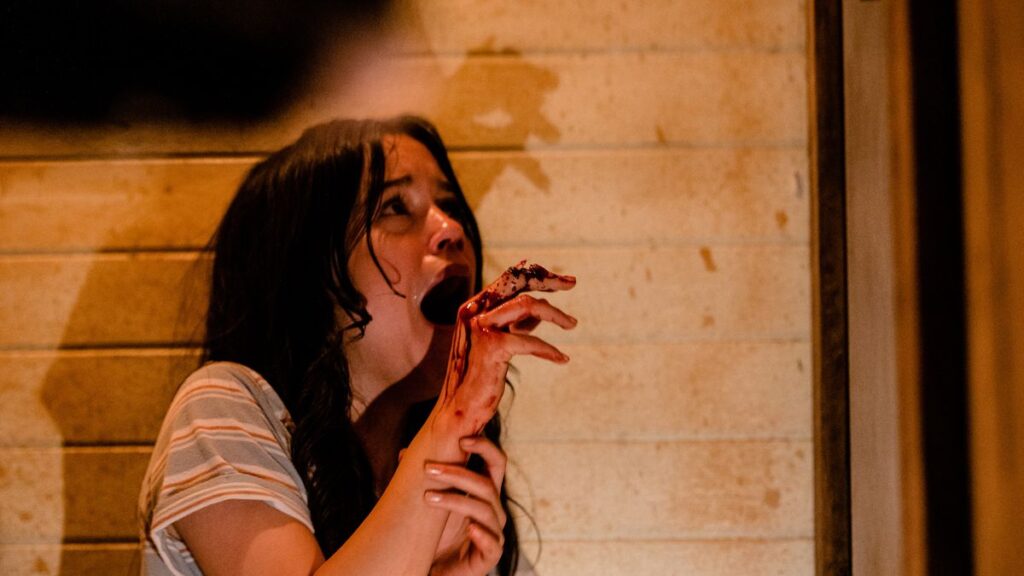 Ti West has been on the scene for years, with films such as The House of the Devil (2009) and The Innkeepers (2011) rightfully earning their spot in the modern horror hall of fame. Adding to his extensive portfolio is X, a rather salacious number that takes no prisoners, especially when it comes down to the nitty-gritty details… X draws inspiration from the hardy grindhouse films of the 1970s, especially concerning the infamous skinflicks that cruised the scene at the time. X refuses to rely on its indelicate nature to conjure a favourable response, opting to additionally focus on stellar performances and a whopping soundtrack. West's return to horror has been met with open arms, with X's prequel 'Pearl' only being released five months after the premiere of its predecessor. With the third entry in this budding franchise being released next year, could West be onto a winning trilogy?
6- Bodies Bodies Bodies (Directed by Halina Reijn)
After an incident ends in tragedy during a storm, a group of twenty-somethings must make it through the night.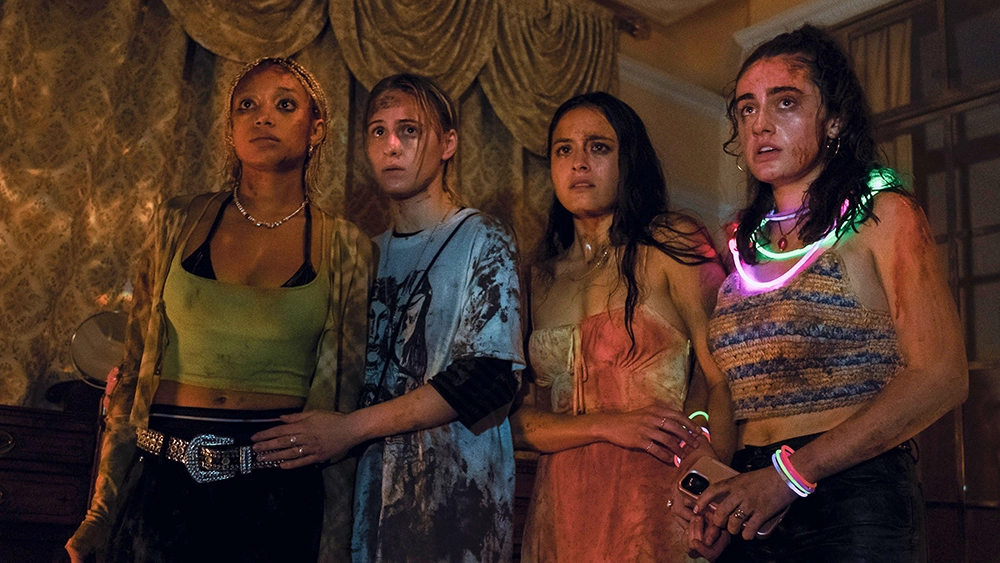 As fantastic as horror comedies can be (Shaun of the Dead [2004] and Little Monsters [2019] to name a few) it can sometimes be hard to find one that perfectly balances satire without becoming drenched in silly slapstick. Bodies Bodies Bodies nails this tricky footing of satirical dark humour through its genuine labyrinth-like story which hones in on the classic 'Cluedo' framing, as well as fleshing out its essential characters with the ideal amount of sincerity – just enough to care, but still cruel enough to root for the 'villain'. Speaking of villains, what makes Bodies such a must-see is its bitterly hilarious take on the flaws of human temperaments, introducing quite a morbid take on the indoctrination of social media and the domination of cyber lifestyles.
7- The Lies of Our Confines (Directed by Leon Oldstrong)
During a trip to the Highlands of Scotland, one of a group of young Black males from the inner city come across a corn doll, harboring an angered spirit…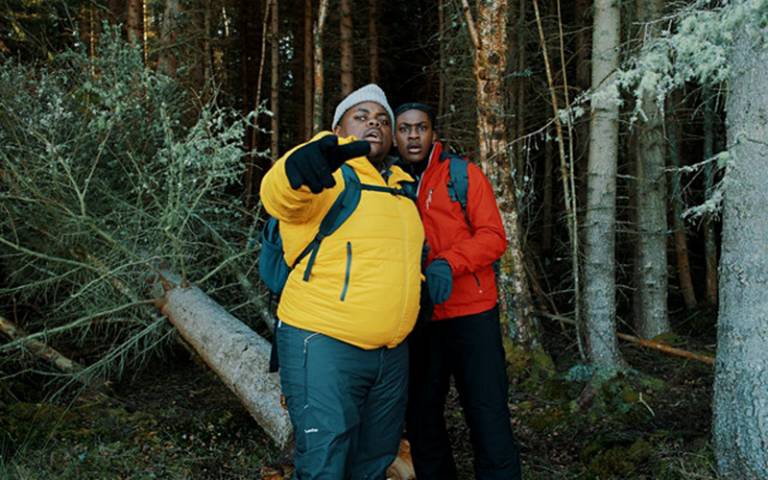 The Lies of Our Confines is living proof that independent cinema is just as, if not better than any blockbuster. This powerhouse of a film commands the attention of the audience from start to finish, with its dynamic cinematography and potent framing making use of the ample woodland setting. The rural habitat and rich narrative thrive thanks to the basis of the film's diegesis. Horror, particularly that with an essence of neo-folk origins is lacking a much-needed boost of representation, presenting one-dimensional stories with no variety. The Lies of Our Confines breaks down that barrier and is a demonstration of the necessity of modern indie film.
8- Crimes of the Future (Directed by David Cronenberg)
A performance artist (Viggo Mortensen), begins to grow new organs to remove them as part of his shows.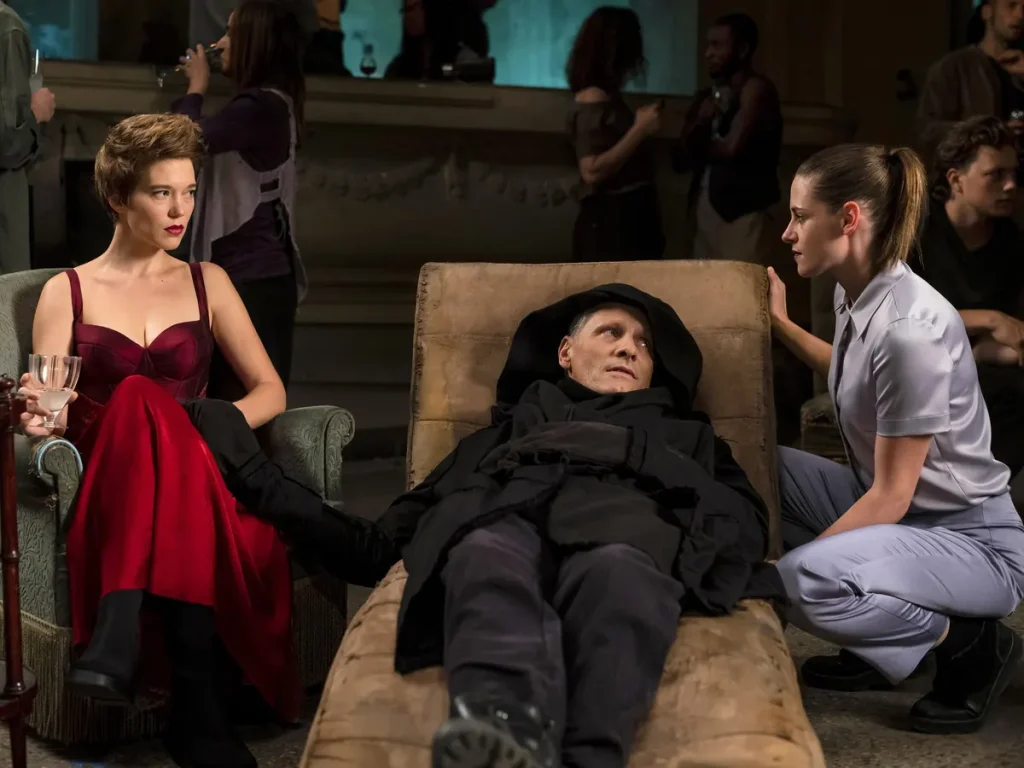 Cronenberg reached legendary status a fairly long time ago, with films such as Videodrome (1983) and Crash (1996) being just two examples of his sensational filmography. Crimes of the Future brings Cronenberg back to his sci-fi roots, and it's more than obvious that this is where his bizarre, but stunning auteurship works best. The film is easy to spoil, but just be aware that this instant hit is a chaotic journey into the obscene and absurd, with a somewhat sporadic sense of lustiness that could only be pulled off by Cronenberg's cinematic wit.
9- Master (Directed by Mariama Diallo)
At a prestigious university, three women are finding their footing amidst a troublesome, and elitist presence haunting the grounds.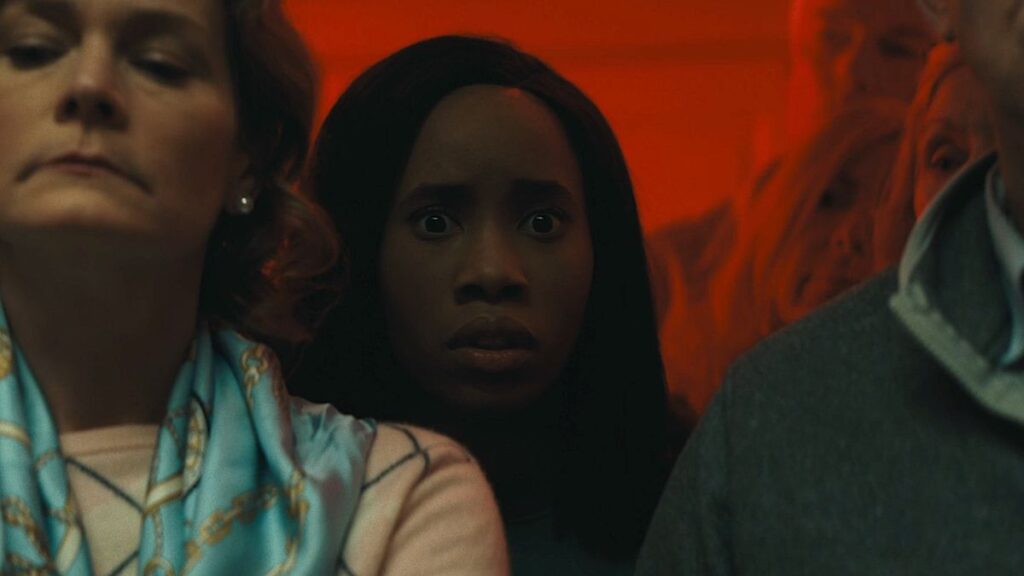 Master is truly a hidden gem, with the film not receiving all of the attention that it really does deserve. The college setting works incredibly well within the genre, there really is just something so sinister about old halls and urban legends within a scholarly environment that has a sinister lure. Except, rather than Master indulging in sorority frights (as seen with so many college films), Diallo dips into brave, and ghostly territory to create a film so rich and entwined with allegorical groundings that it is nearly impossible not to take away a lingering reaction. Master knows how to manipulate a scare out of its viewer, but it also knows not to overindulge in jumpscares, making it a go-to for any movie night.
10- Eating Miss Campbell (Directed by Liam Regan)
When Beth Conner (Lyndsey Craine), a devout vegan high schooler, falls for her English teacher (Lala Barlow) she develops an untamed appetite for flesh.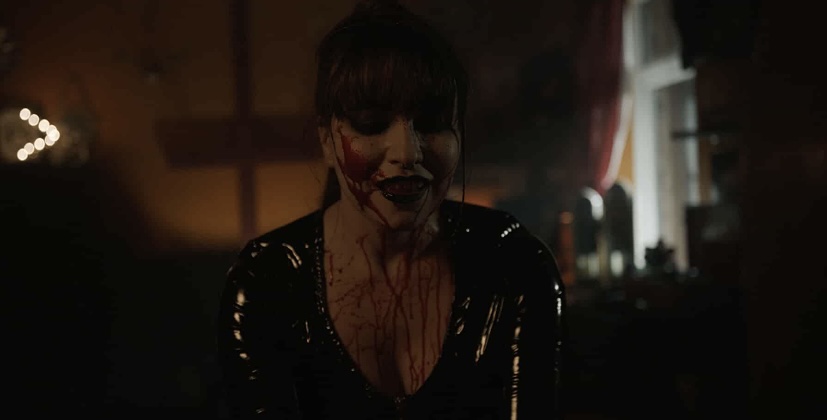 Eating Miss Campbell is a bonanza of boisterous, frenzied, and rather cathartic obscenity–i.e., it's a beautiful rarity that budding filmmakers should take note of for inspiration. Regan leaves no stone unturned within the latest Troma classic, with the film juggling contentious subject matters with a witty, and daring sense of humour that is quite unmatched. Throughout the 84-minute runtime, Regan, along with lead performer Craine show off their bountiful capabilities, making Eating Miss Campbell an absolute standout entry from 2022.
11- Dashcam (Directed by Rob Savage)
Livestreamer Annie (Annie Hardy) jets to London at the start of the pandemic, leading to one hell of an unforgettable night.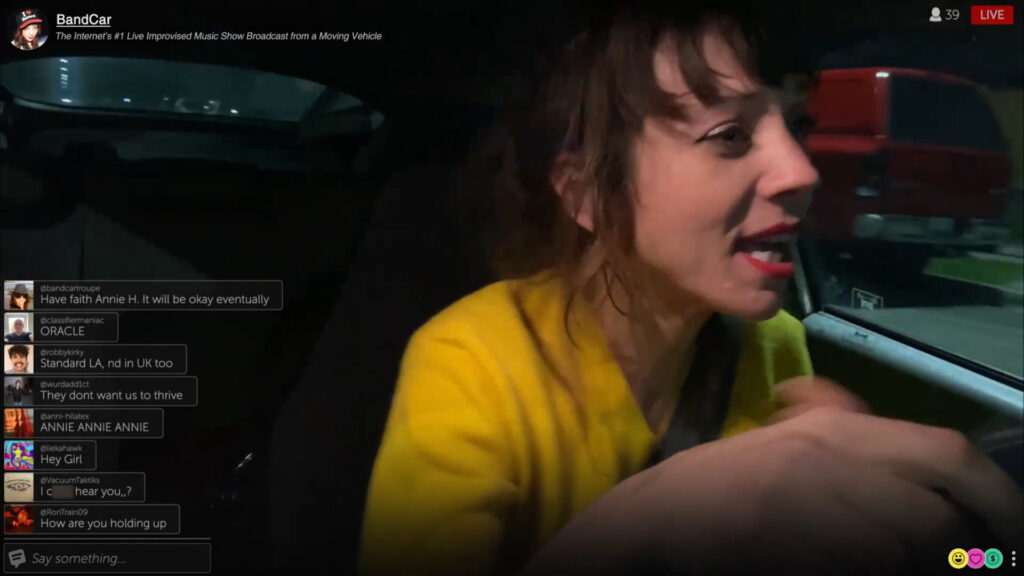 The dream team comprised of Rob Savage along with writers Gemma Hurley and Jed Shepherd are the minds behind one of this century's most impactful horrors, Host (2020). Continuing their cyber-minded work is Dashcam, a gloriously unfriendly tale of the objectionable nature of social media, all told through the perspective of a hilariously unwholesome character, played by the one and only Hardy. Dashcam has equal measures of thrilling, bloody frights and cynicism, with a means to create one of 2022's most unique and brutish films.
12- Nope (Directed by Jordan Peele)
After a suspected UFO flies over a Californian ranch, a brother and sister duo (Daniel Kayuua and Keke Palmer) bands together to capture the flying object on film.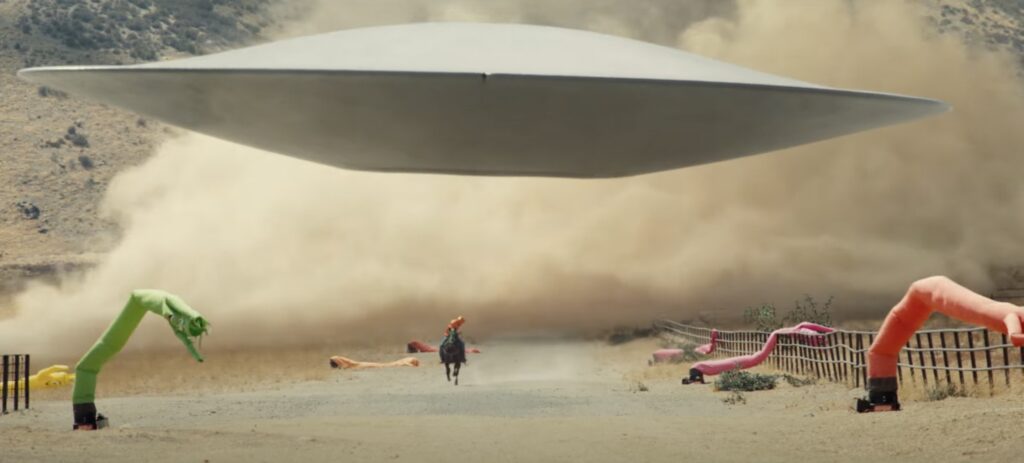 Prior to Nope, Peele had only two films in his horror credits, yet the sheer adoration for his work was and still is fantastically immense, and rightly so. Nope understands its own excessive portrayal of spectacles. In fact, that is precisely what Nope actionizes. Peele's work is laden with meta-commentary that focuses on the trajectory of human behaviour, all tied together with truly career-defining performances by Kalyuua and Palmer.
13- The Stranger (Directed by Mike Clarke & Paul Gerrard)
The lives of an unsuspecting mother (Jennifer Preston) and daughter (Isabella Percival) are forever changed when an unexpected stranger (Damien Ashley) turns up at their guest house.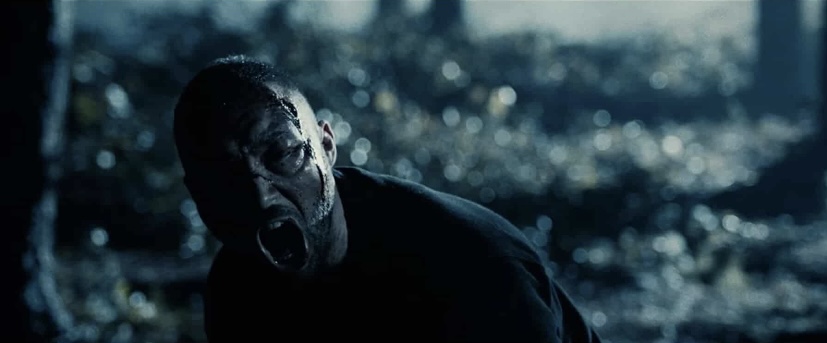 The cryptic nature of The Stranger's narrative path is the reason behind the film's robust and rigorous flow, allowing for a slow buildup of dread and unease that makes for a notably insidious ending. Completely the thrilling ride is The Stranger's double-edged disposition; the film is as much of a mind invasion as it is home, making the film a true cinematic experience. 
14- Searching for Veslemøy (Directed by Leo X. Robertson)
Searching for Veslemøy is a witty, eerie, and above all hilarious mockumentary that dares to go down the off-kilter route with Robertson's talented filmmaking style allowing for bleak humour and a morbid sensibility to perfectly meld together. Further digging into the film's style—the performances led by Tom Montgomery also pushes a hefty level of sincerity to the overarching found-footage method that manages to stand out amongst the popular sub genre. Searching for Veslemøy is a must see on anyone's watchlist!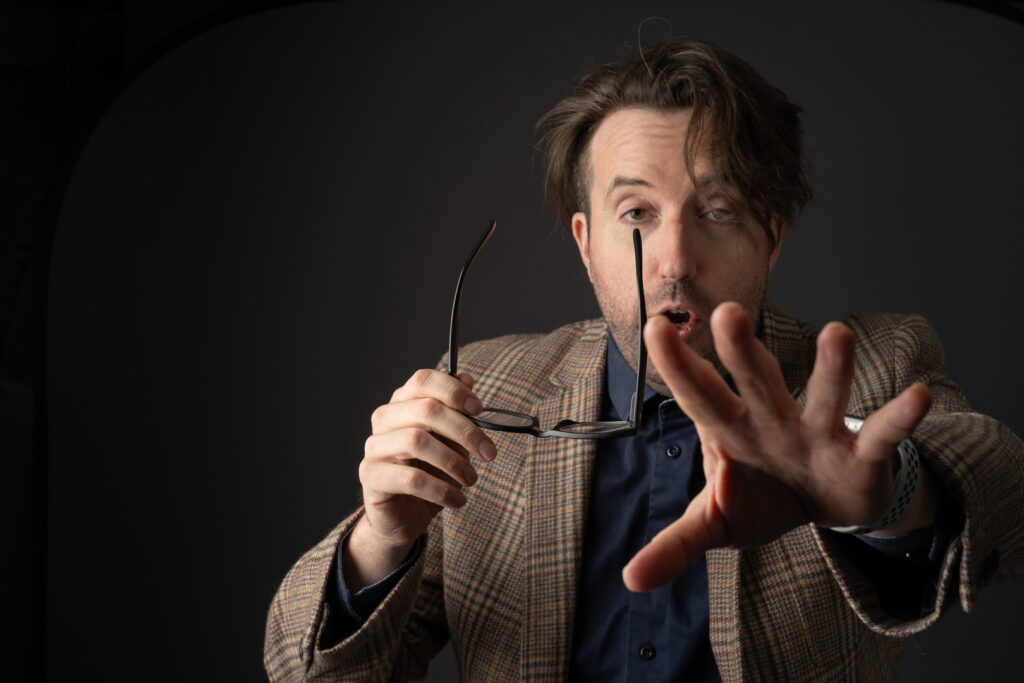 Looking for more top horror lists and reviews? Check out our blog here..
Share this story