Dead Northern's: 2021 release radar
2020 was a rough year to say the least, whist we saw a brilliant emergence of indie cinema taking centre stage, big budget horror was burdened with delays, reshoots and rescheduled release dates.
Dead Northern brings you a list of 2021 releases to look forward to, here's hoping for a time not too far away where we can see some great new horror on the big screen!
Last Night in Soho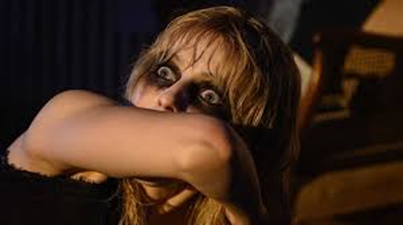 Edgar Wright is known for his quick witted, dark humour often seen in his beloved smash hits, including Hot Fuzz (2007) and The World's End (2013), but it seems that his most well known and respected film amongst horror fans is the boundlessly successful Shaun of the Dead (2004). And it seems that Wright has decided to brave the horror genre yet again in his upcoming film, Last Night in Soho.
However, this soon to be success does not tap into comedy to deliver its scares, instead Wright has opted for a more daring psychological horror narrative. Little has been released about the plot, but what we do know is that we follow a young woman who is enthralled by the fashion industry, but when her mysterious journey takes her back in time to 1960s London she discovers that everything is not as it seems. Last Night in Soho has an impressive cast lineup as both Anna Taylor-Joy (The VVitch) and Matt Smith (Doctor Who), alongside Thomasin Harcourt McKenzie (Leave No Trace) star in this upcoming dramatic tale ridden with deception and enigmas.
Release date: 23rd April 2021
Spiral
In 2004 Leigh Whannell and James Wan released the sleeper hit Saw, which soon shook the genre and has since amassed an entire iconic franchise. And 2021 delivers us the ninth instalment in this ever growing series. Similar to its predecessor 'Jigsaw' (The Spierig Brothers, 2017) the film will alter its direction to focus upon the police investigation into the excessive, twisted games that Saw is known for. Comedy icon Chris Rock takes the lead role as detective Zeke Banks, with Samuel L. Jackson starring as a respected police veteran. But, no need to panic, this is not a tepid crime mystery. The teaser trailer promises that Jigsaw's maniacal games will yet again grace our screens. Spiral hints that it will resurrect the charm of the beginning of the series, with the director of Saw 2,3, and 4 Darren Lynn Bousman returning as Spiral's director.
Release date: 21st May 2021
The Conjuring: The Devil Made Me Do It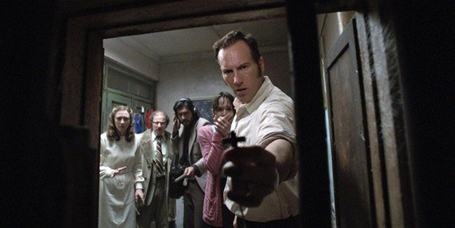 When The Conjuring (James Wan, 2013) was released it took the genre by storm, with an entire cinematic universe forming. Therefore, it's to no surprise that this smash hit of a series was continued, with The Conjuring: The Devil Made Me Do It making its mark as the eighth instalment in the constantly expanding series. The film narrows in on the classic demonic possession trope to elaborate on the real life harrowing trial of Arne Cheyenne Johnson, who was charged for murder. However, according to Johnson, it was the devil who made him do it. This film is set to be a fresh take on the typical haunted storyline that the cinematic universe follows. Both Patrick Wilson and Vera Farmiga return as the paranormal investigating duo 'The Warrens'.
Release date: 4th June 2021
Candyman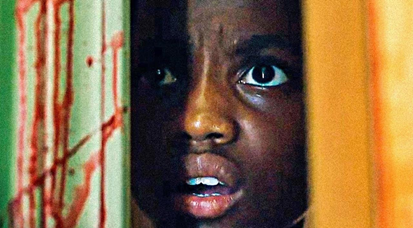 It's safe to say that Jordan Peele has become a modern horror legend, with both Get Out (2017) and Us (2019) becoming solid favourites amongst both critics and audiences. Peele only furthers this legacy with his latest partnered venture, a sequel to the 1992 classic Candyman (Bernard Rose). To bring such an iconic story back to the big screen requires a fresh look at what made the original so terrifying, and it seems that Peele has found this within Nia DaCosta, who not only directs the film, but also co-wrote it alongside Peele. The trailer promises a macabre, tense and overall chilling reprisal of the Candyman legend. But, what horror aficionados will be looking forward to most is that Tony Todd will be back as the dreaded Candyman.
Release date: 27th August 2021
Don't Breathe 2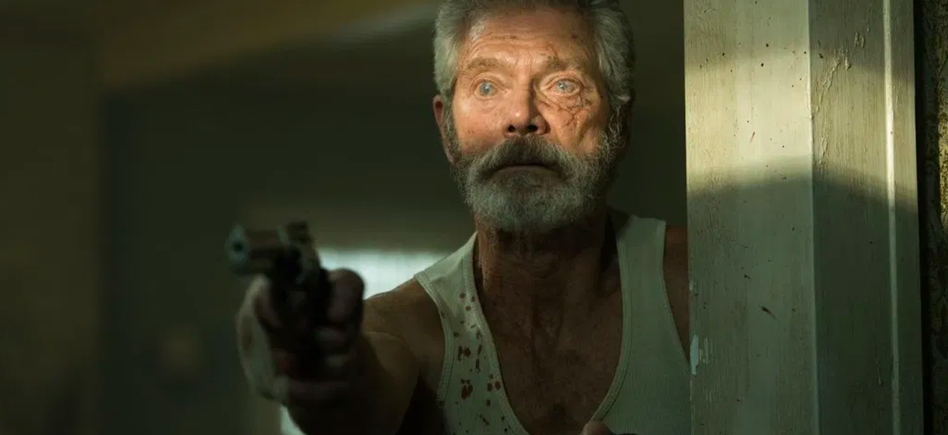 The long awaited sequel to Fede Alvarez's 2016 horror hit will finally be released this year, with its production being in talks for years. The same tense atmosphere will yet again be captured as Stephen Lang reprises his role as the intriguing Norman Nordstrom, who has become somewhat of an anti-hero since the films release, with audiences taking a liking to his dark and twisted character. Instead of the reverse home invasion route that the first film took, director Rodo Sayagues (who co-wrote Don't Breathe) focuses upon Nordstrom's journey into solitude; he has since rescued a young orphan and taken her under his wing. However, their isolated lifestyle in a secluded cabin is soon disrupted when a group of merciless criminals kidnap Nordstroms only companion.
Release date: 13th August 2021
Halloween Kills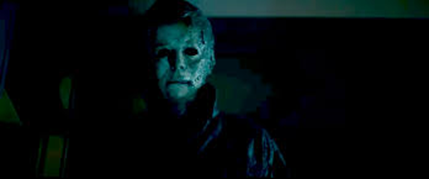 Michael Myers has once again proven his immortality as he strikes Haddonfield once again. The film will pick right up where Halloween (2018) left off, with Laurie (Jamie Lee Curtis), Karen (Judy Greer), and Allyson (Andi Matichak) teaming up as a triple threat against The Shape to finally end the chaos. Halloween Kills will see an exciting revival of characters as both Tommy Doyle (Anthony Michael Hall) and Lindsey Wallace (Kyle Richards) return as disgruntled adults traumatised from their childhood experiences of Myers wrath. Quite interestingly Halloween Kills is not a solo story, instead we will see a focus on Haddonfield's collective trauma and anger over the community's dismantlement that Myers has so wilfully caused.
Release date: 15th October 2021
There's Someone Inside Your House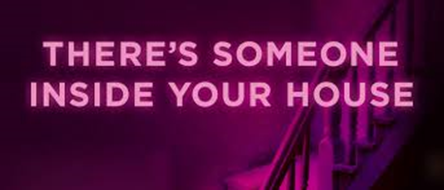 Just the title alone is enough to bring audiences back to the ever nostalgic teen horrors that made its mark within the late 1990s. There's Someone Inside Your House is a promising upcoming slasher horror directed by Patrick Brice. Brice's natural talent for creating an incredibly chilling atmosphere was showcased in Creep (2014), and although both films are on opposite ends of the genre, it's clear that this sense of eerie mysteriousness will definitely melt into There's Someone Inside Your House. This film is an adaption of Stephanie Perkins 2017 book of the same title; throughout the story we follow Makani (Sydney Park), a transfer student from Hawaii who is at the centre of a series of ghastly murders.
Release date: February 2021
Run Sweetheart Run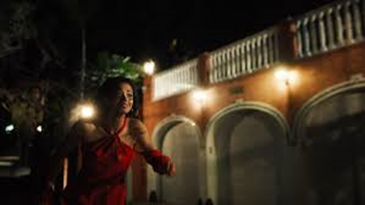 Run Sweetheart Run is based upon a horrendous true story from the director Shana Feste. The film tells the harrowing tale of Cherie (Ella Balinska), a single mother who decides to finally tiptoe back into the dating scene. However, after her boss sets her up on the blind date from hell, she has to fight for her life in an after hours L.A. where she cannot trust anyone. The powerful undertones of danger within urban dating for women alludes an unfortunately realistic situation. Early reviews from festival runs hint at Feste's superb spin on cliched genre tropes, which is only further highlighted by the bold and bloody narrative that is not afraid to imitate thousands of survivors' stories of trust and betrayal.
Release date: TBC
Terrifier 2
Clowns and horror go hand in hand, and no clown is more sinister and utterly sadistic than Art the clown. Art's first appearance originated from Damien Leone's short films The 9th Circle (2008) and Terrifier (2011). And since then he has featured in four feature films, with the latest being Terrifier 2. The upcoming independent film was primarily funded by an extremely successful Indiegogo campaign, which was aimed to fund impressive effects that Leone has planned. With the success of the campaign and the constant pushing back of release dates fans have never been more excited to see Art do what he does best- completely annihilate. Little has been released about the plot, but the teaser trailer promises an absolute bloodbath.
Release date: TBC
Antlers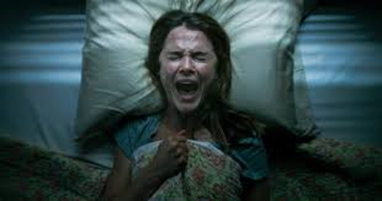 Antlers is a supernatural horror produced by Guillermo Del Toro and directed by Scott Cooper. The film is adapted from writer Nick Antosca's acclaimed short story 'The Quiet Boy'. We follow Lucas Weaver (Jeremy T. Thomas), a young school boy whose strange behaviour is soon noticed by his teacher Julia Meadows (Keri Russell), who alongside her brother Paul, the local sheriff (Jesse Plemons) attempt to solve the mystery plaguing Lucas. The trailer showcases a dull town, drowning in monotonous habits. That is until strange occurrences start making themselves known.
Release date: 17th April 2021
A Quiet Place Part II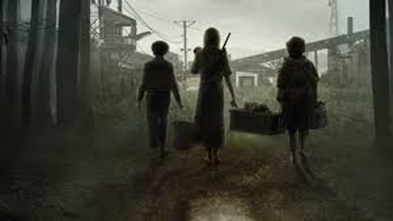 A Quiet Place Part II follows on directly where the first film ended. Evelyn (Emily Blunt) and her three children attempt to survive in an almost post-apocalyptic landscape heaving with sound sensitive beasts and ruthless fellow survivors. Despite John Krasinski's lack of personal appearances in A Quiet Place Part II, he will still be behind the camera as he returns to the directors chair. However, rather than just follow our four main characters in a desolate universe, we will be introduced to Emmett (Cillian Murphy), who is seemingly Evelyn's only ally left in the entire world.
Release date: April 2021
Wrong Turn: The Foundation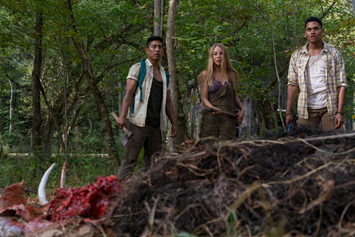 The Wrong Turn series has been making people fearful of going into the woods for years. But, it seems that no one has listened as we are delivered a seventh instalment in the highly gruesome series. Wrong Turn: The Foundation is a reboot of the very first film that started it all, but with a twist. The trailer introduces us to a group of friends as they brave the Appalachian Trail, only for their expedition to be abruptly ruined when a group of murderous individuals known as 'The Foundation' brutally threaten their entire existence. What's quite interesting however is that this latest take on the backwoods trope has an essence of cult horror that promises to showcase The Foundation as a savage community aiming to harm anything that gets in their sense of union.
Release date: 26th January 2021
Red Dot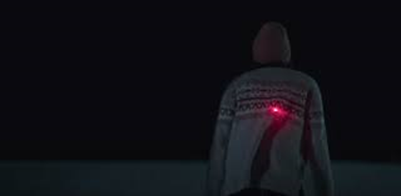 Red Dot is a Swedish Netflix original that follows a couple as they brave the night camping in a snowy setting in the mountains of North Sweden. However, the cold seems to be the least of their problems as a random, glowing red dot finds itself following their every move. In this tense horror we will see a sense of isolation and anonymity forming together to disrupt any chance of the audience getting comfortable. The mysterious sniper dot acts as the perfect villain, with no chance of them getting caught.
Release date: 11th February 2021
The Banishing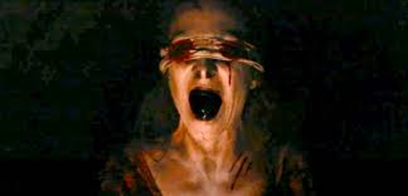 The Banishing is a gripping horror set in a grand country manor. The naturally haunting setting is reminiscent of classic gothic horror, laden with sweeping foyers and old time' ghouls. The film follows Marianne (Jessica Brown Findlay), who moves into an ominously dark estate with her husband and young daughter in the 1930s. Director Christopher Smith is no stranger to horror, with him directing both Severance (2006) and Triangle (2009), and his latest venture is sure to be just as much of a smash hit, with boastful reviews flooding in from last year's festivals.
Release date: 8th April 2021
The Manor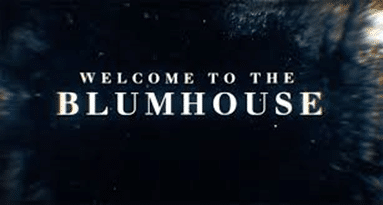 Horror writer and director Axelle Carolyn brings us The Manor, an eerie supernatural horror following a woman who has been reluctantly moved into a nursing home after suffering a stroke. However, her journey to recovery is cut abruptly short when she convinces herself that a strong paranormal force is preying upon her fellow residents. This film is a part of the Welcome to Blumhouse series released exclusively on Amazon Prime Video and will be released at some point later this year.
Release date: TBC
This weeks article comes via Grace from Film Overload, you can check out more of her work here.
Share this story