Dead Northern Festival Review 2022 – Three Ways to Dine Well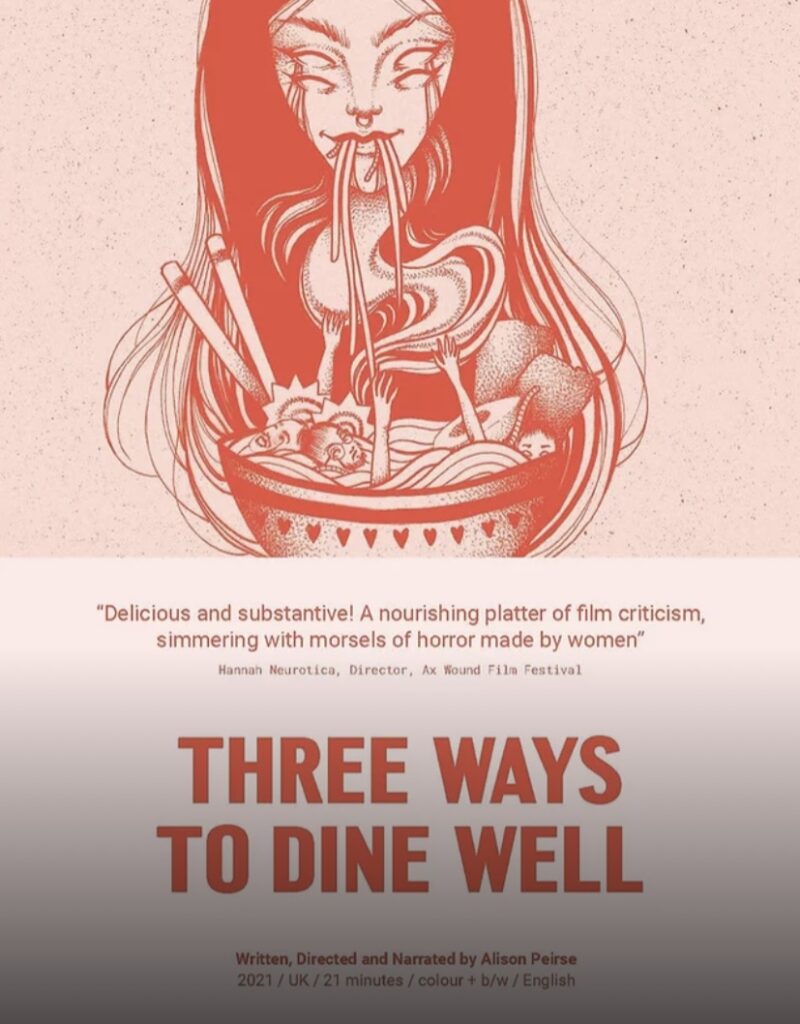 Three Ways to Dine Well chronicles the contentious history of female filmmakers throughout horror and the significance and traumatic instigation that is bonded to cinematic expressions of eating.
Horror film specialist and all around expert Alison Peirse created this video essay to reignite the spark that many genre fans have for classic films, but under a reviewed, contemporary perspective that shows the true creators behind these cinematic feats. In showing and recognising the cavernous underground that many viewers may not have been aware of, Three Ways to Dine Well opens up a door for itself as a monumentally important piece of creative research that deserves study, acclaim, and a form of remembrance for assisting in the progress of representation for aspiring filmmakers and similar personnel.
Throughout the curation of events, Peirse tours a wide berth of films to use as subjects, with Three Ways to Dine Well probing into the background of atypical slashers, obscure Japanese cinema, feisty monstrous feminine numbers, classic exploitation flicks, and boisterous vampire feats, all within the context of the crucial gravity that eating has always demanded in horror.
This bold and impassioned expression of an already vexed subject of on screen dining from women paired with the readdressed crediting makes Three Ways to Dine Well wholly prodigious and a feast for all senses.
Check out the film and much more at this years festival, tickets here…
Share this story