VIP - Screen Pass - Day Pass
THE LINE 2022 FESTIVAL LINEUP
Movies, parties, awards, music, food, drink, live entertainment and even a Seance!
Dead Northern Film Festival 2022
If you are looking for Tickets to York's only horror film festival you're in the right place.
Read on for full details about the event and how to get your tickets.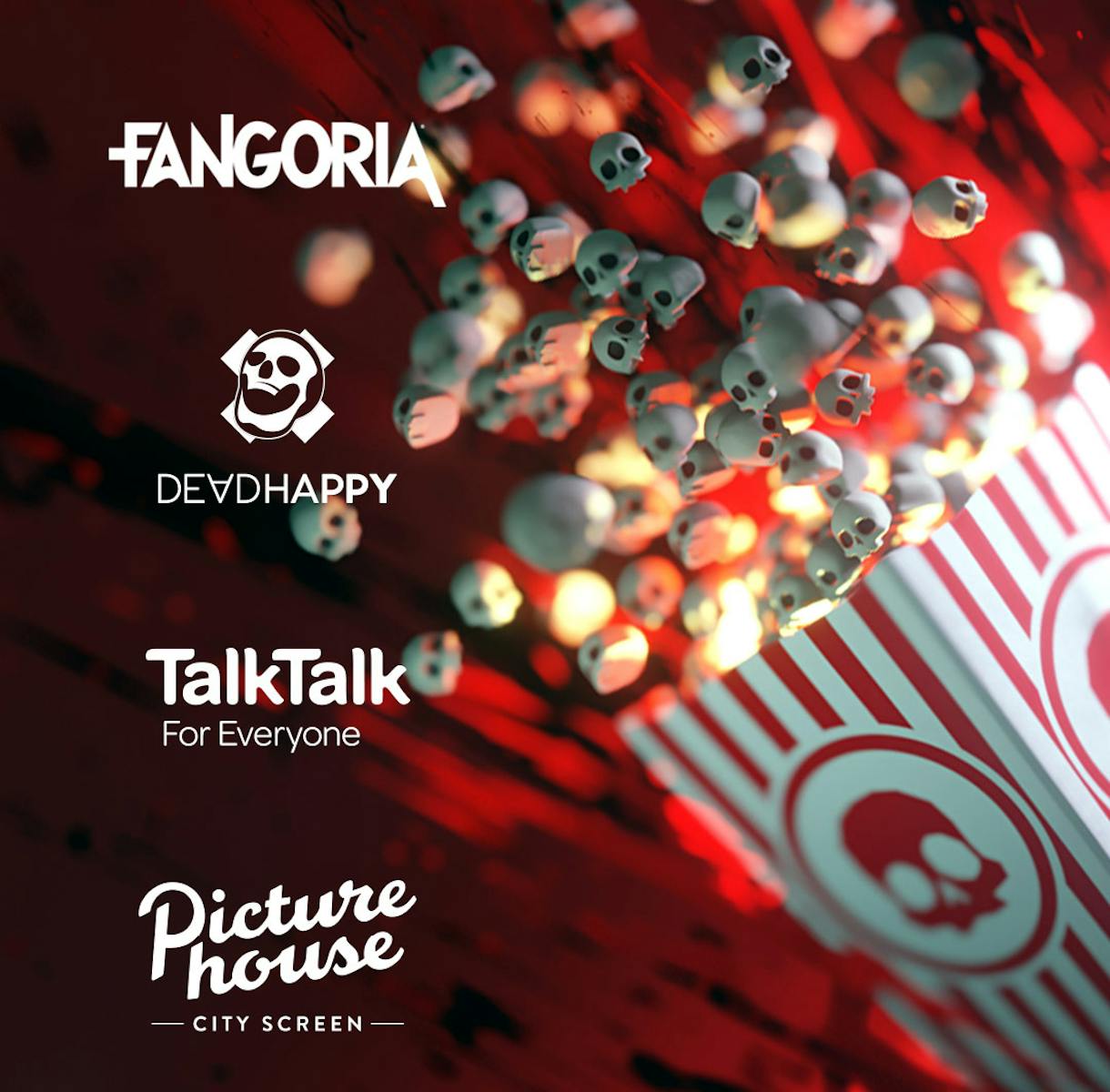 ·     Access to all 3 Days of the festival
·     VIP Pass & Lanyard
·     Limited Edition Dead Northern VIP T-Shirt
·     Access to all the Movies
·     (Full line up to be announced late August 2022)
·     Access to all our Live Events
·     Access to our Awards Ceremony
·     Access to our VIP after parties
·     5x Tickets into our Horror themed prize draw
·     Plus, some Spooky VIP surprises
And this year we've brought our friends.
·     Dead Happy Life Insurance
·     Fangoria The World's Best Horror and Cult Film Magazine Since 1979.
·     Talk Talk Big Savings on Broadband
House of Spells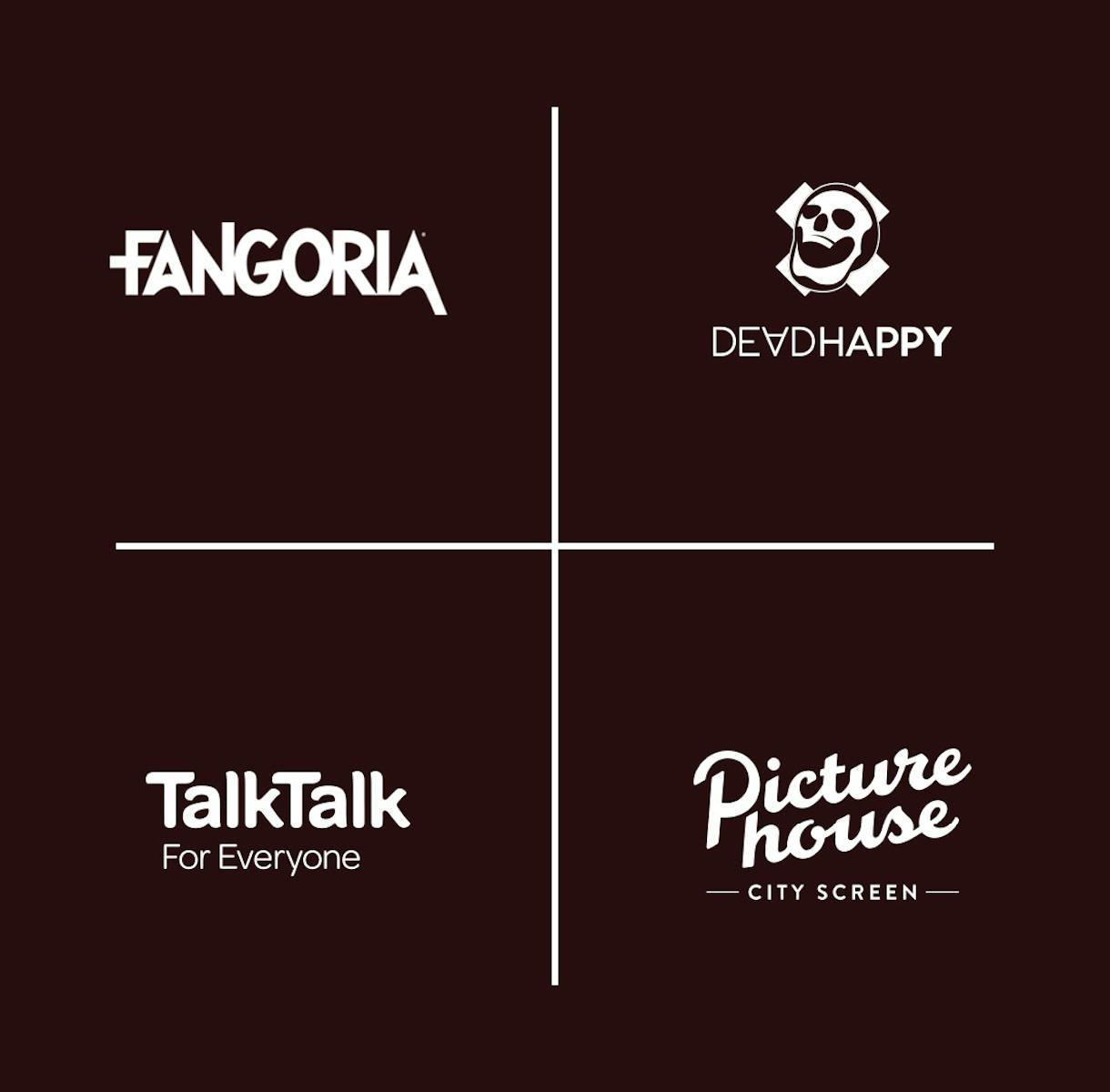 If you need help or have any Questions about Dead Northern Horror film Festival, or any of our other events feel get in touch
Horror Film Festival 2022
York's only horror film festival is back at the City Screen Picture House, York on the 23-25 of September and is bigger and bloodier than ever!

3 days of horror and fantasy themed entertainment. With Screenings of classic & new horror feature film, sinister shorts, fresh-meat student films, live horror events, special guests, Q&A's with Filmmakers, VIP parties, award ceremonies, exclusive merch stalls and more. A must for any Horror Fan!

***Please Note Dead Northern is strictly over 18's event***
Dead Northern 2022 Horror Film Festival
Find Us at the Picture House City Screen - York
City Screen Picturehouse
13-17 Coney St, York YO1 9QL
Dead Northern Horror Film Festival 2022
Dead Northern's - Horror Film Festival (23 - 25 September 2022)
VENUE - City Screen Picturehouse, York
Our main event festival for 2022, a selection of independent short, feature length and classic films in the stunning Picturehouse cinema, York. 
(OVER 18's only)
Screen pass includes: 
VIP personalised Lanyard, Exclusive Dead Northern 2022 Festival T-Shirt , access to all showings at festival, 5x entries into our annual prize raffle including signed horror merchandise, films and much more.
RELEASED JUNE 2022
VIP Festival Pass Includes:   
VIP personalised Lanyard, Exclusive Dead Northern 2022 Festival T-Shirt , access to all showings at festival, 5x entries into our annual prize raffle including signed horror merchandise, films , access to our VIP festival awards party and much more.
*All student discount tickets will require the pass holder to carry valid student ID on their persons for the duration of the festival, to be checked by staff and volunteers.
RELEASED APRIL 2022
Schedule
SCHEDULE TO BE RELEASED 27th AUGUST 2022
**Should the event be unable to go ahead due to developments in Covid-19 government guidance; the event will be re-scheduled for a later date or refunds will be issued.
***All guest will be expected to follow the latest government guidelines regarding Covid-19 for cinemas, this includes social distancing and wearing a face covering. staff reserve the right to remove guests who are deemed to break the guidance.
DEAD NORTHERN TICKET TERMS AND CONDITIONS: 1. All Dead Northern Tickets are non-refundable unless stated otherwise 2. Dead Northern E-Tickets are UNIQUE TO EACH ATTENDEE(S) 3. You must be at least 18 years of age in order to gain entry to Dead Northern Festival events 4. Valid photographic ID is required upon entry to verify your E-Ticket and age. Suitable forms of valid photographic ID include your passport and driver's licence. Photocopies are not acceptable Times of events will be listed via our website www.deadnorthern.co.uk. Last entry for each event is stated as above. If you arrive after this time you will not be allowed into the event and your ticket will not be refunded All E-Tickets have a unique barcode. Duplicate E-Tickets will be refused at the door and you will not be able to gain entry to the festival.
Covid Safe Terms and Conditions IMPORTANT: Due to COVID-19, additional Terms and Conditions of Sale now apply to all bookings. Please read the following terms and conditions, Purchasing tickets To purchase tickets, you must provide the following contact details for everyone attending: Full name, mobile number and residential address Contact details, along with seating allocation, will be kept by Dead Northern for 56 days from the date of the performance Patrons agree that all contact information will be available to public health officers upon request Dead Northern will not share contact information with any third party other than the relevant health authority, and will not use the information for promotional purposes No paper tickets will be printed at any time Tickets will be issued in a digital, PDF format, and will be sent by email to the ticket purchaser, not individuals. Patrons must either print their PDF ticket/s or ensure their ticket/s are available on their phones for scanning No tickets will be mailed or held for collection at the Venue Seating will be allocated by the Venue based on the size of the group, time of booking and venue configuration, to allow compliance with current social distancing requirements If available, tickets purchased at the Venue will be by contactless payment methods only If for any reason the event is cancelled Patrons will be refunded 100% of the purchase price within 30 days or they can choose to retain their tickets for use at the re-scheduled event. At the event The Patron is responsible for having their ticket/s available on their phone or printed out, with the barcode/s clearly visible, for scanning at the door. Tickets will not be reprinted at the Venue Patrons must not attend if they are sick or have been overseas in the previous fortnight Patrons may be asked health screening questions on arrival to the Venue and may be temperature checked Patrons who are unwell, or who have a high temperature, will not be able to attend the event, and a full refund will be provided Patrons agree to abide by all social distancing and health protocols Patrons agree to follow the instructions of Venue staff at all times If patrons do not comply with protocols, or authorised requests, they will be asked to leave immediately without refund or further recourse Refunds or exchange of tickets will be available to any customer who has developed any Covid-19 symptoms after the purchase of tickets, or who has come into contact with anyone who is symptomatic or is a confirmed case Patrons acknowledge that while the Venue has taken all reasonable health and safety precautions to keep the audience, staff and performers safe, patrons enter the Venue at their own risk without recourse to claim against the Venue regarding health outcomes.
Check out our other events
Dead Northern Horror film festival, Pop-Up Cinema, Live Music and Parties