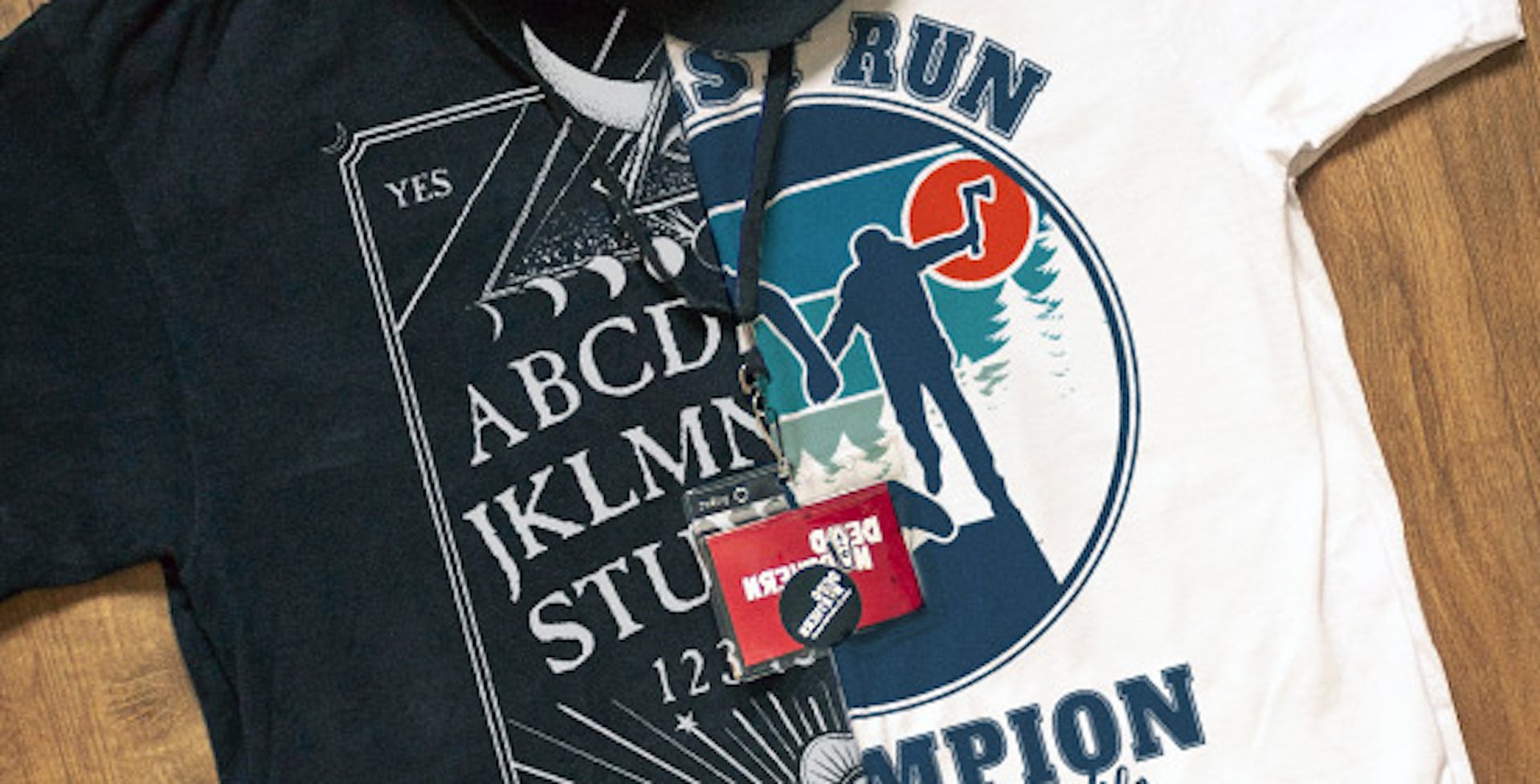 Our annual horror film festival is held every autumn, with screenings of new and classic horror, thriller and fantasy movies, as well as showcasing the latest shorts and student films. Our festivals don't stop with film. Guests can enjoy; award ceremonies, parties, live music, entertainers, merchandise stalls, themed food & drink, and a chance to hang out with the filmmakers themselves. An amazing time for any horror entertainment fan.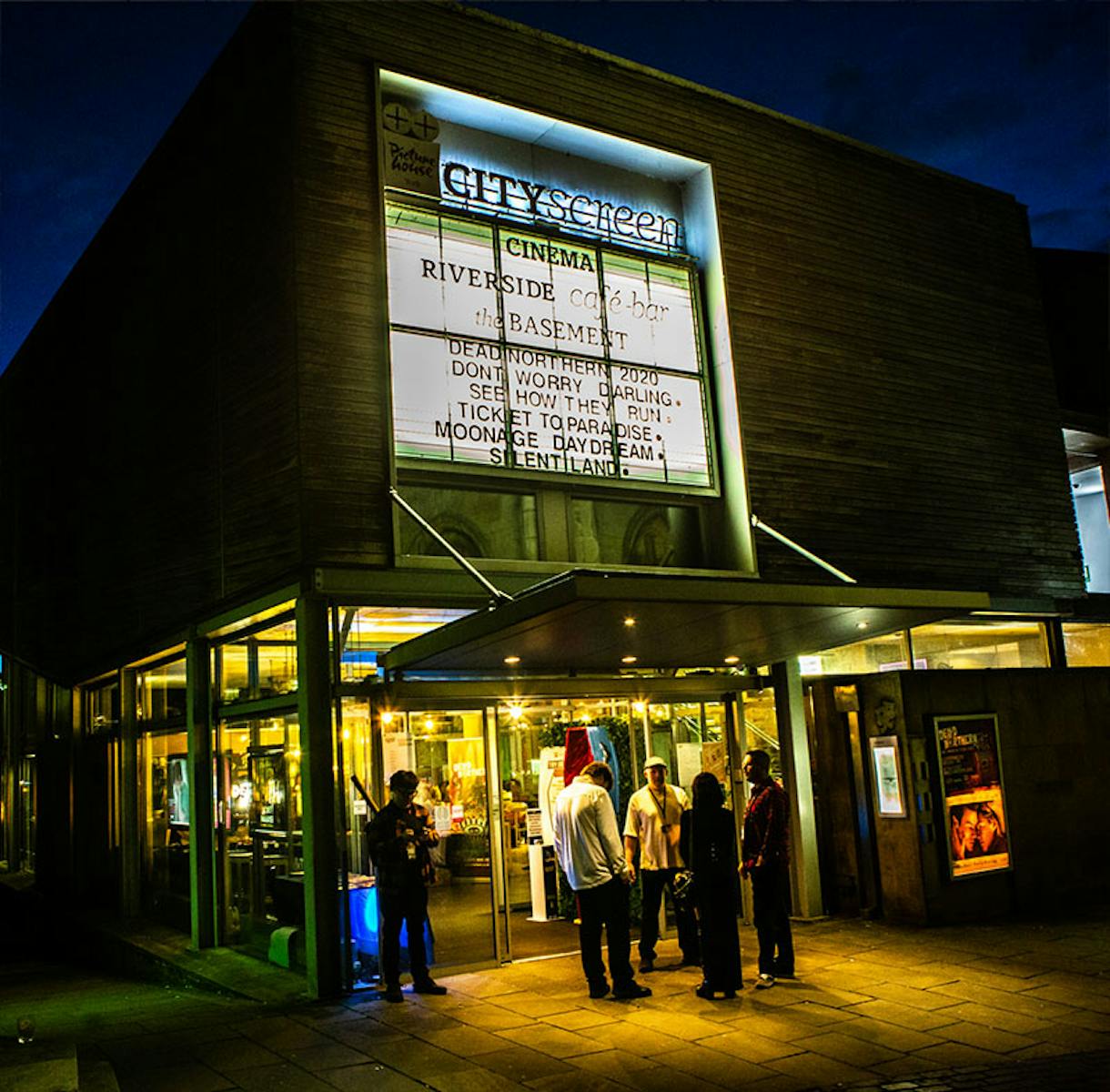 Dead Northern hosts a variety of horror-themed pop-up cinema events. From Friday the 13th, on Friday the 13th, 1980's prom-themed parties in a stunning church, drive-in Cinema at race-course, horror movies in a brewery, haunted hotels and even raising the spirits with a live seance. Make sure to keep an eye out for our latest event!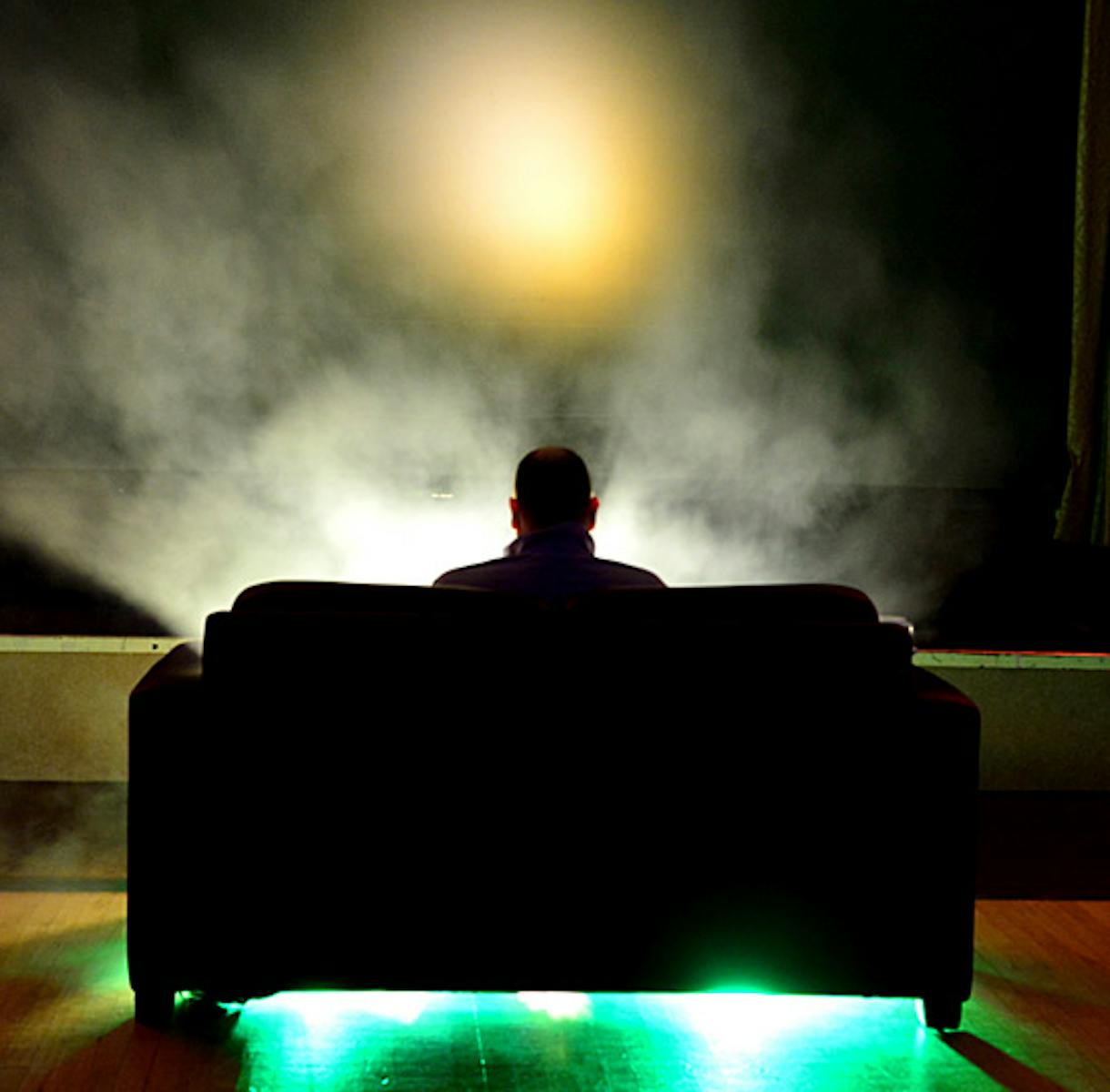 Beyond our festivals and events, Dead Northern has created a unique range of fashion and lifestyle merchandise with our partners at the Dead Comfy Clothing Co. Our original designs are inspired by horror, movies & literature, the occult and the paranormal.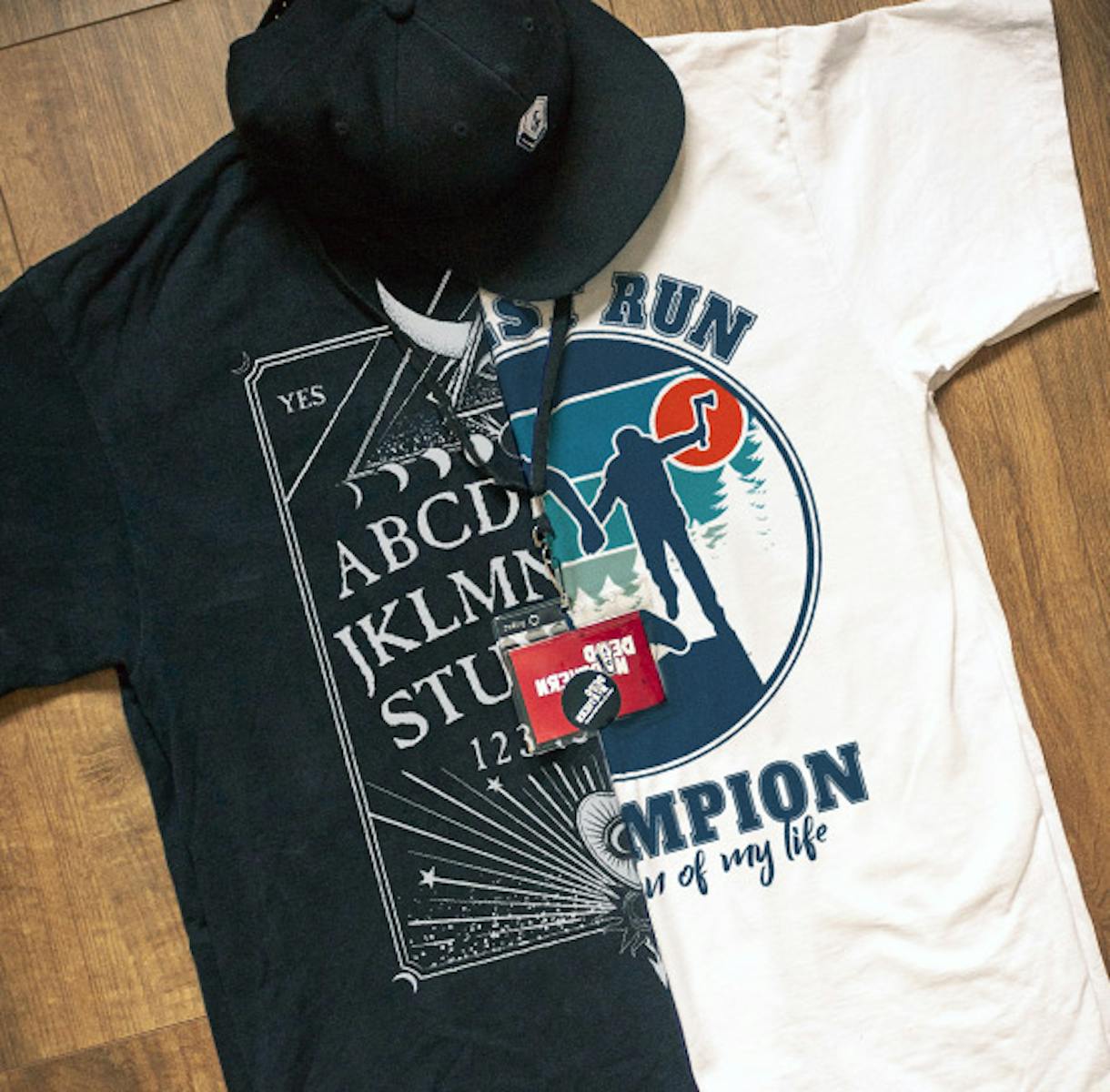 Dead Northern was born from a beer festival, and our founders have been in the events industry for over 30 years! Suffice to say parties are in our blood. We combine unique venues, alternative music & entertainment to create unforgettable genre-themed parties, after a hard day of horror movies our parties are the ultimate way to unwind.
What better way to end a great movie than getting to meet the cast and crew? At our film festival, we host live Q&As with filmmakers and cast and give you the opportunity to ask questions.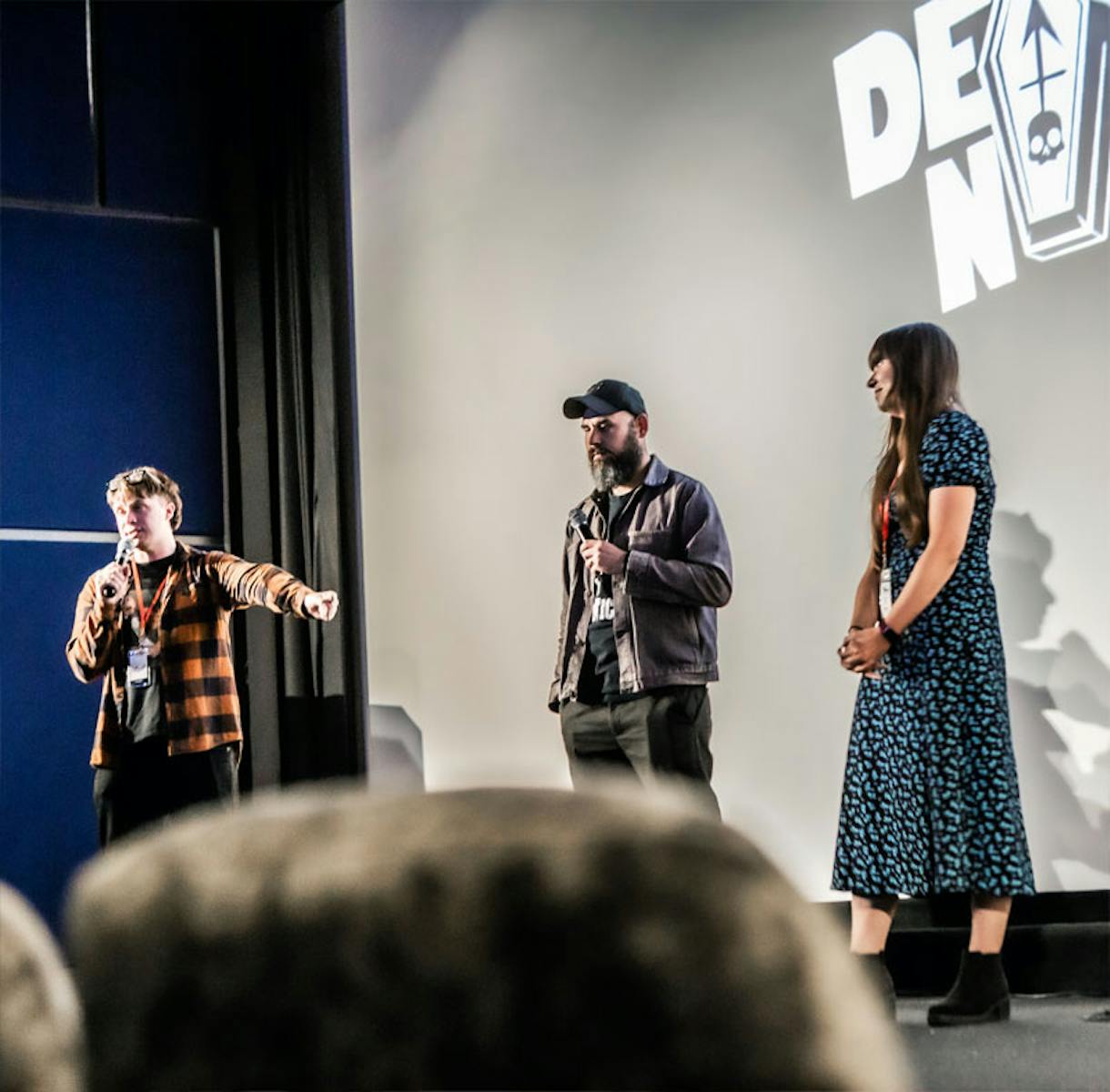 A box of chocolates and a dried-out rose and a rom-com just won't cut it for us. A Bloody Mary, classic horror and a few jump-scares are more to our taste! That's why we started our 'My Bloody Valentine' event. Now a staple of Dead Northern's event line up we host our alternative to the day of love. How about a screening of Hitchcock's Psycho in a brewery or a Séance in an old ballroom? Whether you join us with the love of your life or come with your friends Dead Northern's 'My Bloody Valentine' is the perfect alternative toValentine's day.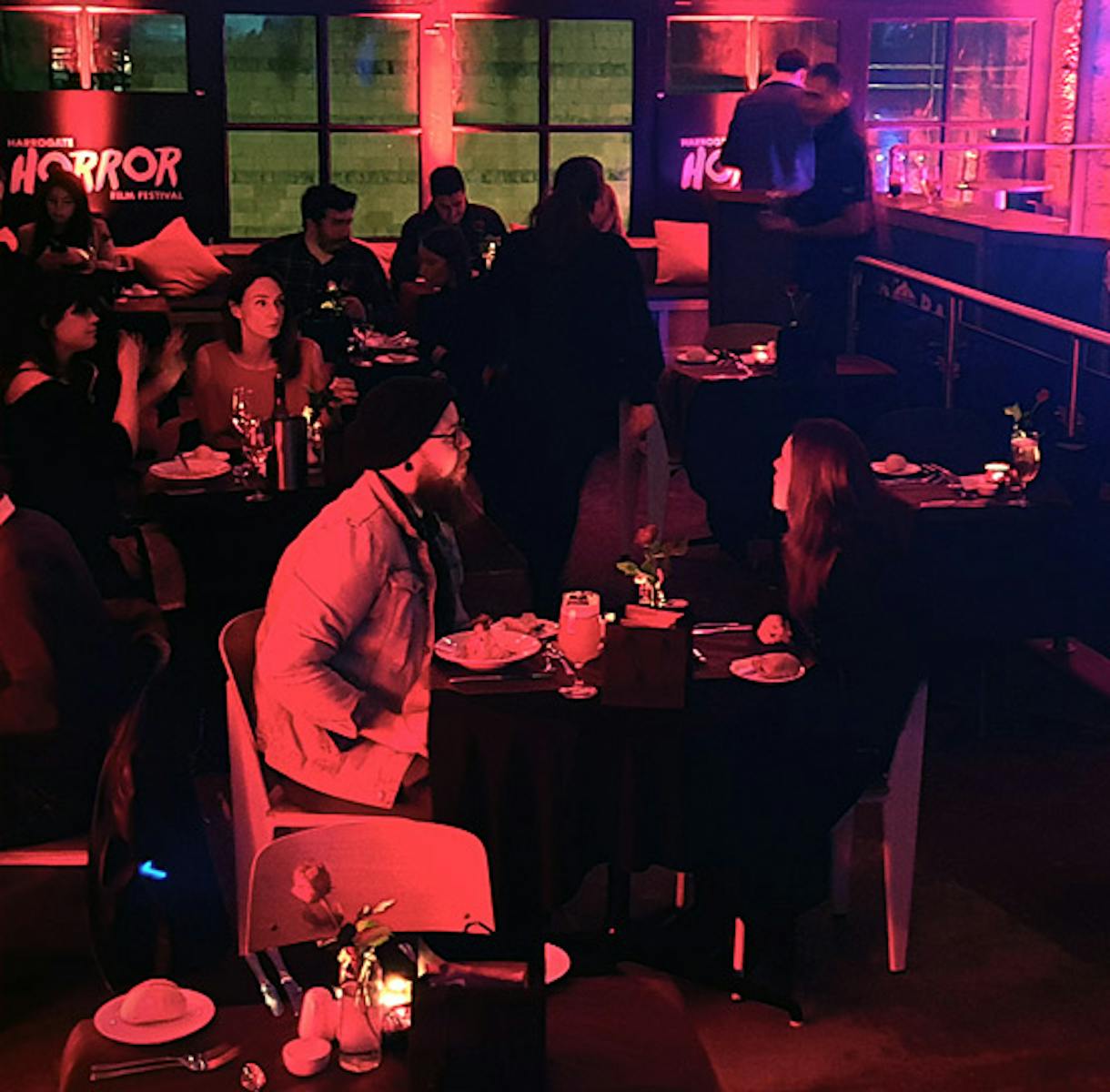 There's nothing like the Cinema to watch a horror movie, the big screen, the smell of popcorn and a dead comfy chair to kick back in. We also make sure to screen classic horror movies as well as new releases. Too young to have seen the slashers of the 1980s on the big screen? Didn't live near a Cinema brave enough to play a controversial horror film? We've got you covered.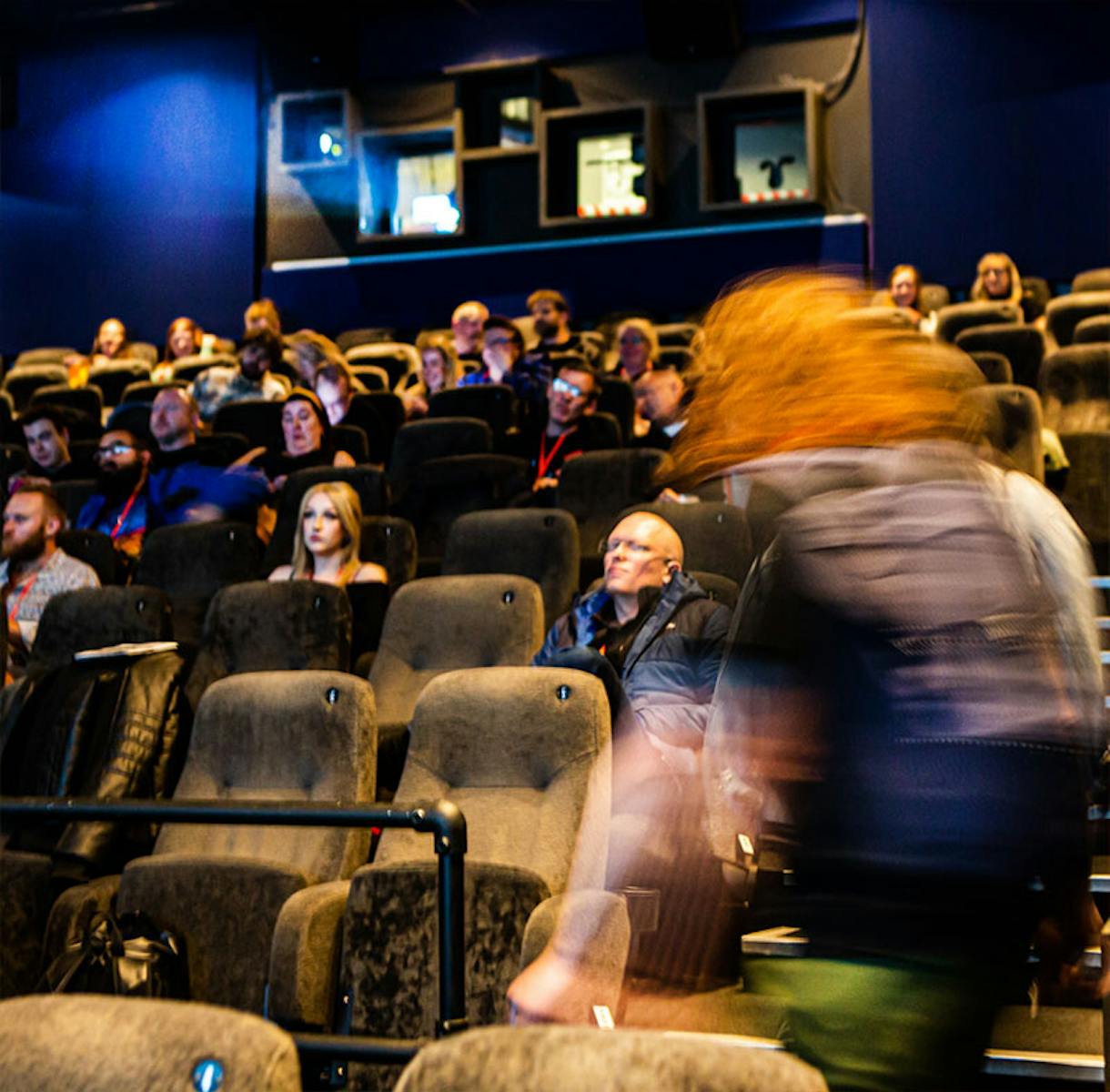 No Festival is worth its salt without the step and repeat banner. It's the ultimate place to get your photo taken with our guests. And a spot for our sponsors to show off.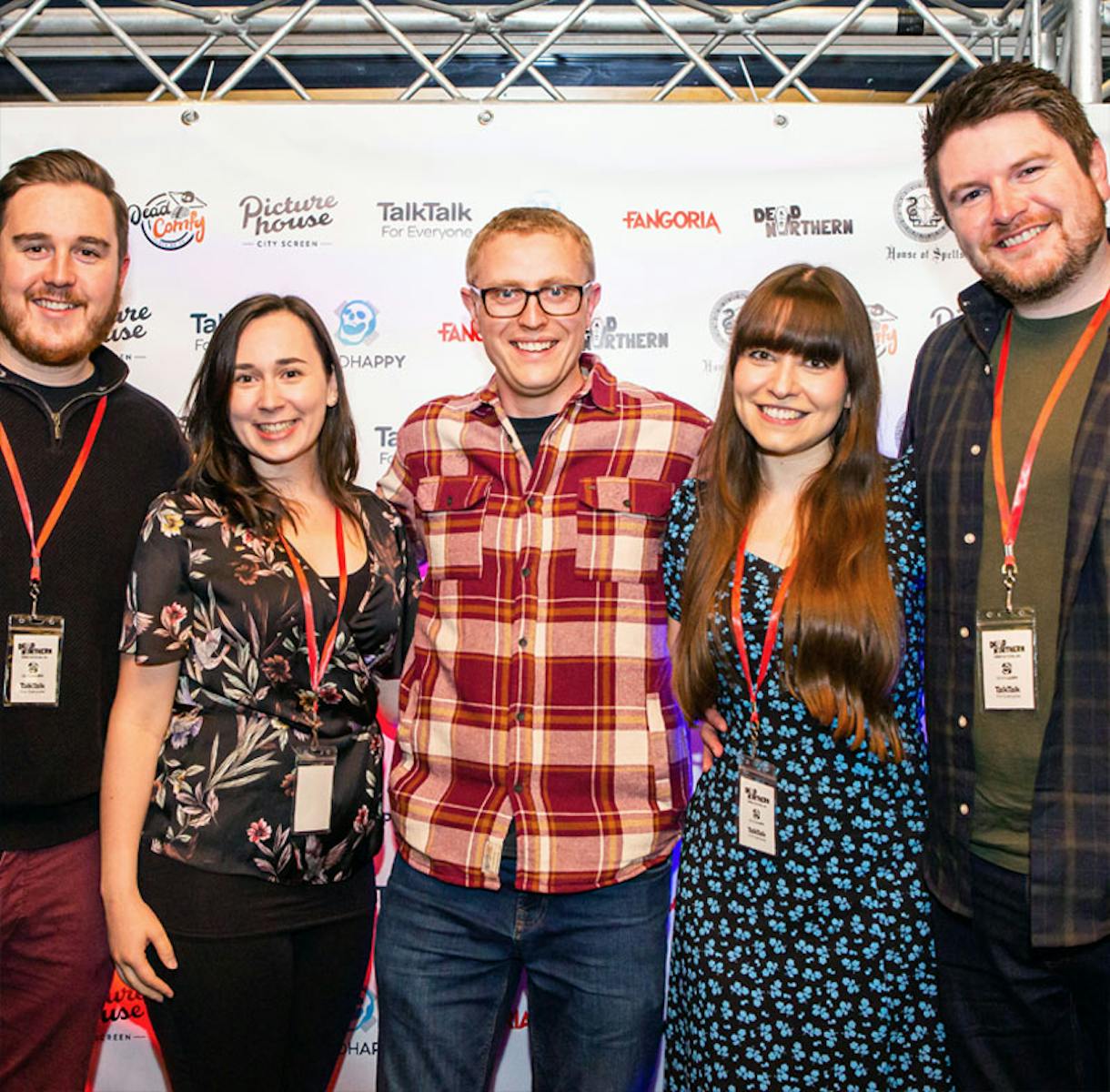 You can't have a festival without music. That's why we have live music, who wants live acoustic cover versions of classic horror movie soundtracks over a three-course meal? We did, so we did that. In a Church no less.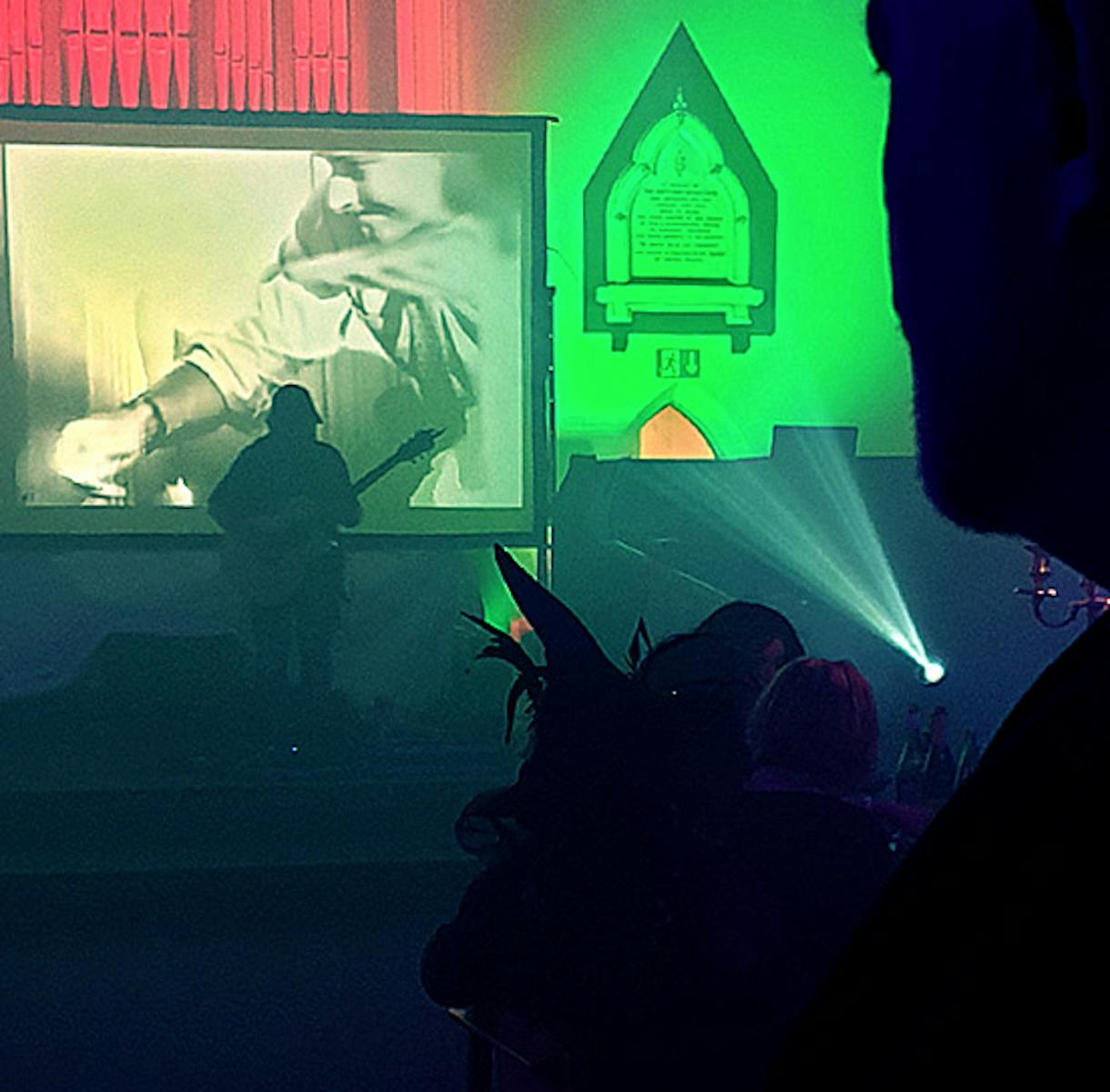 We'll put an event on anywhere, we're not afraid. churches, ball rooms, haunted hotels, cinemas, Horse Racing tracks, Breweries. Just to name a few.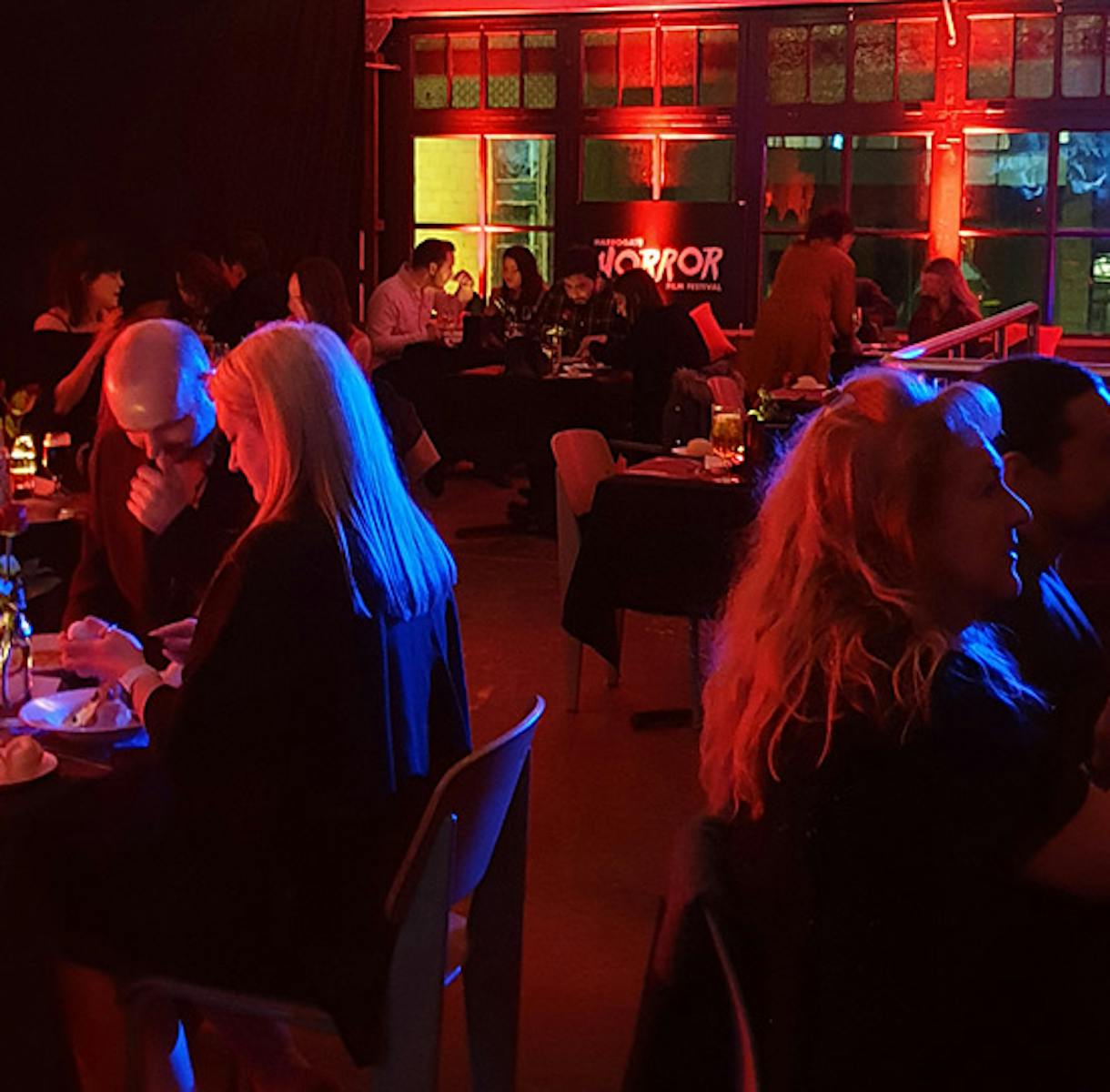 Nutrients, Sustenance, grub, we all need it. Especially when you're on a two-day film and party marathon.
Like any good host, we want to make sure our guests are well fed. So we work closely with our caterers to create bespoke, horror-themed food and make sure there's something for every pallet and dietary requirement, with vegetarian and vegan options.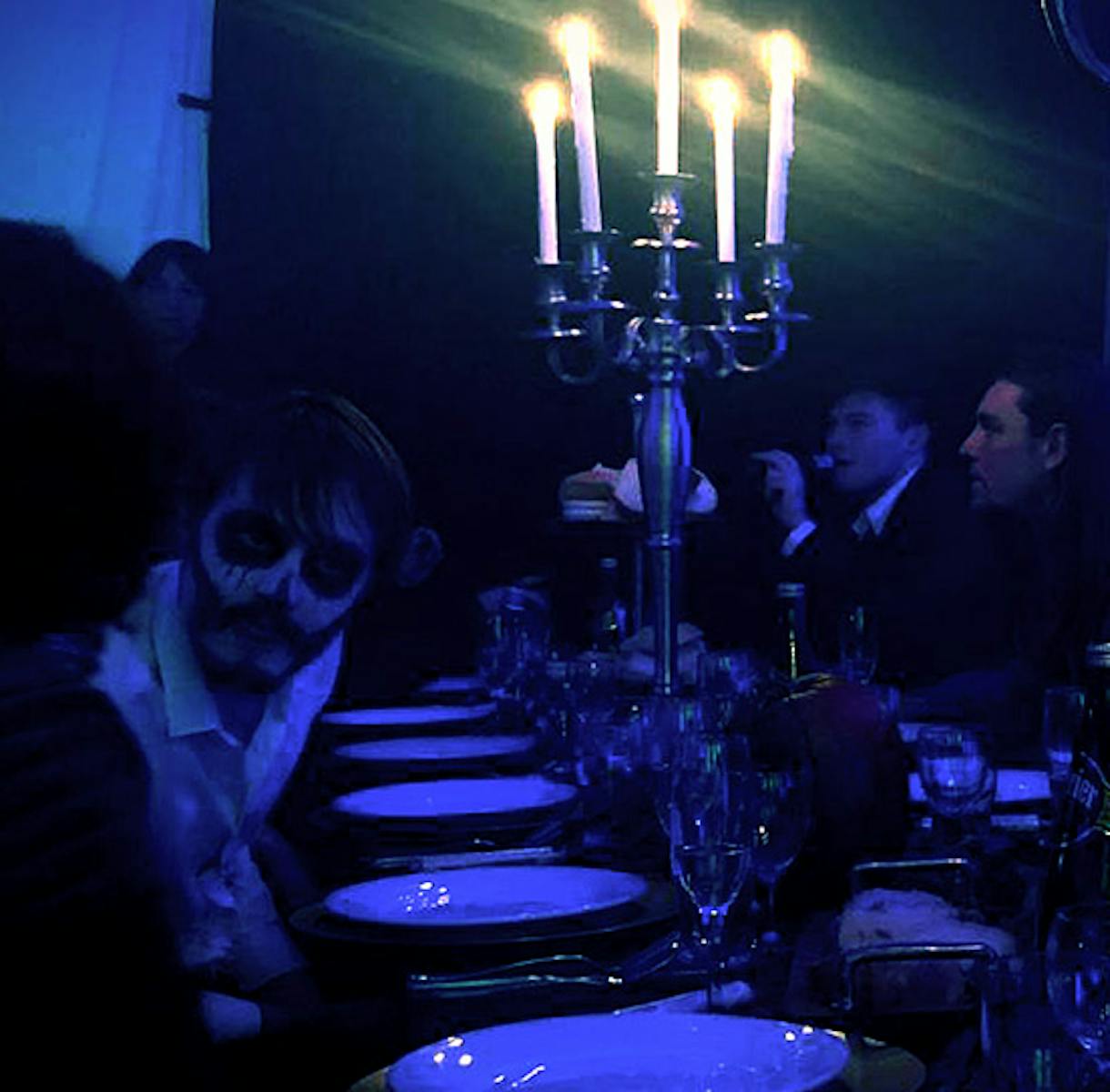 Drink is in our blood, literally and figuratively, Dead Northern was born from the Harrogate beer festival. You'll be well watered at any of our events, and there will be drinks for every taste, whether that includes alcohol or not.
Make sure to check our blog for cocktail recipes.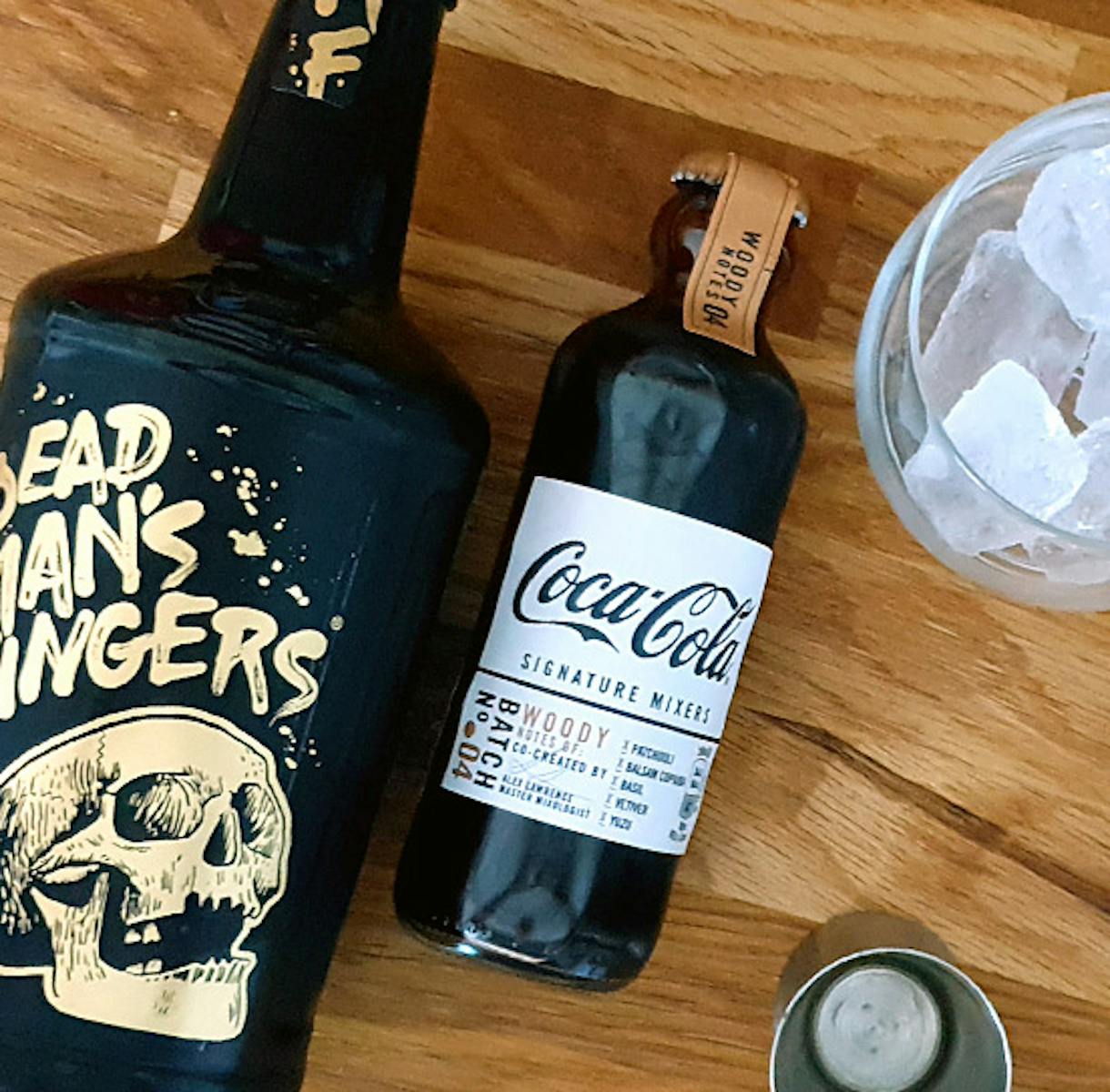 From classic slashers to new horror blockbusters, music videos to amazing student shorts. We spend the entire year curating a programme of great horror films from around the globe and then showing them at our annual film festival.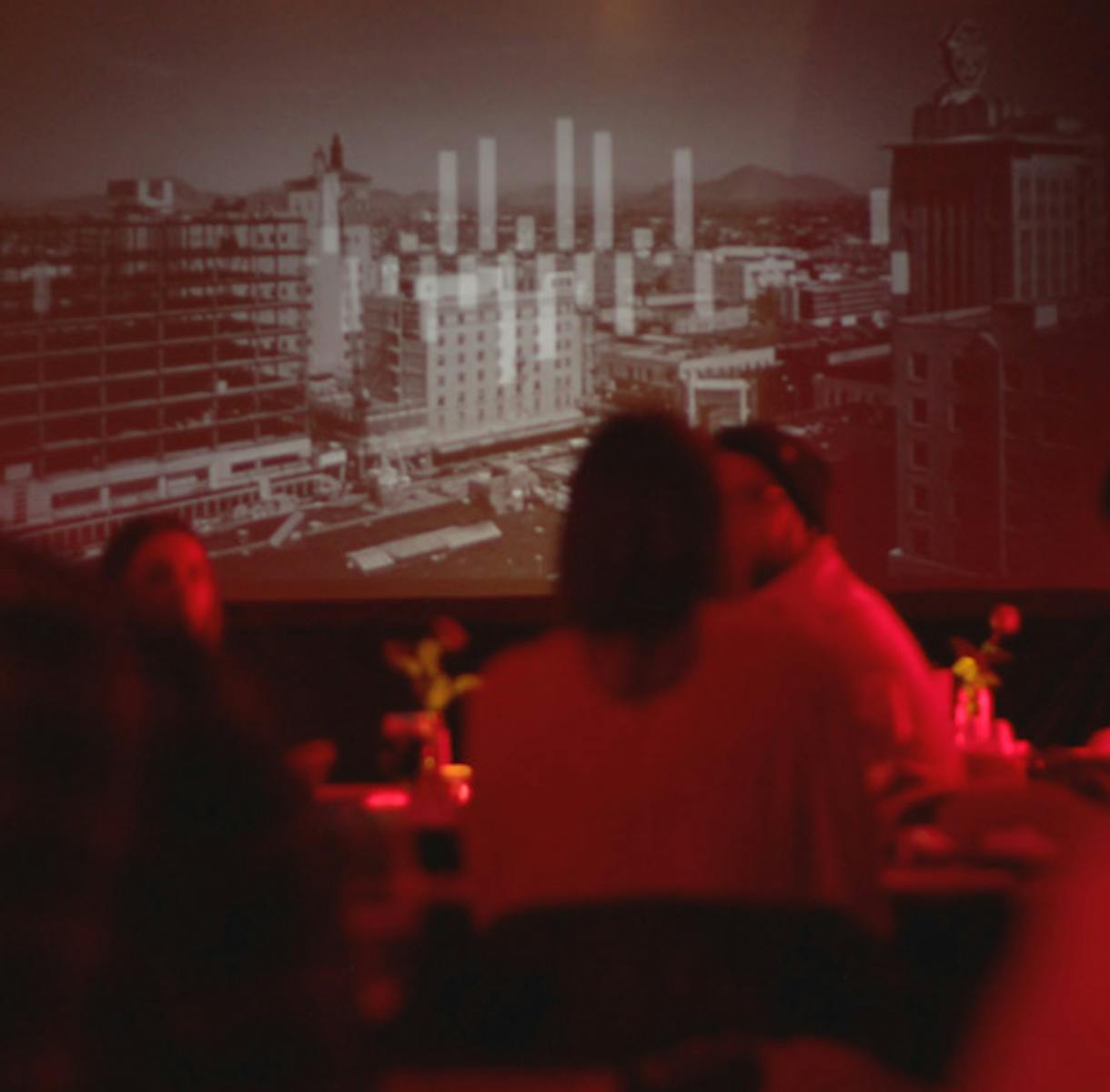 Imitation is the sincerest form of flattery, so let's celebrate the most iconic characters in Cinema history by dressing up.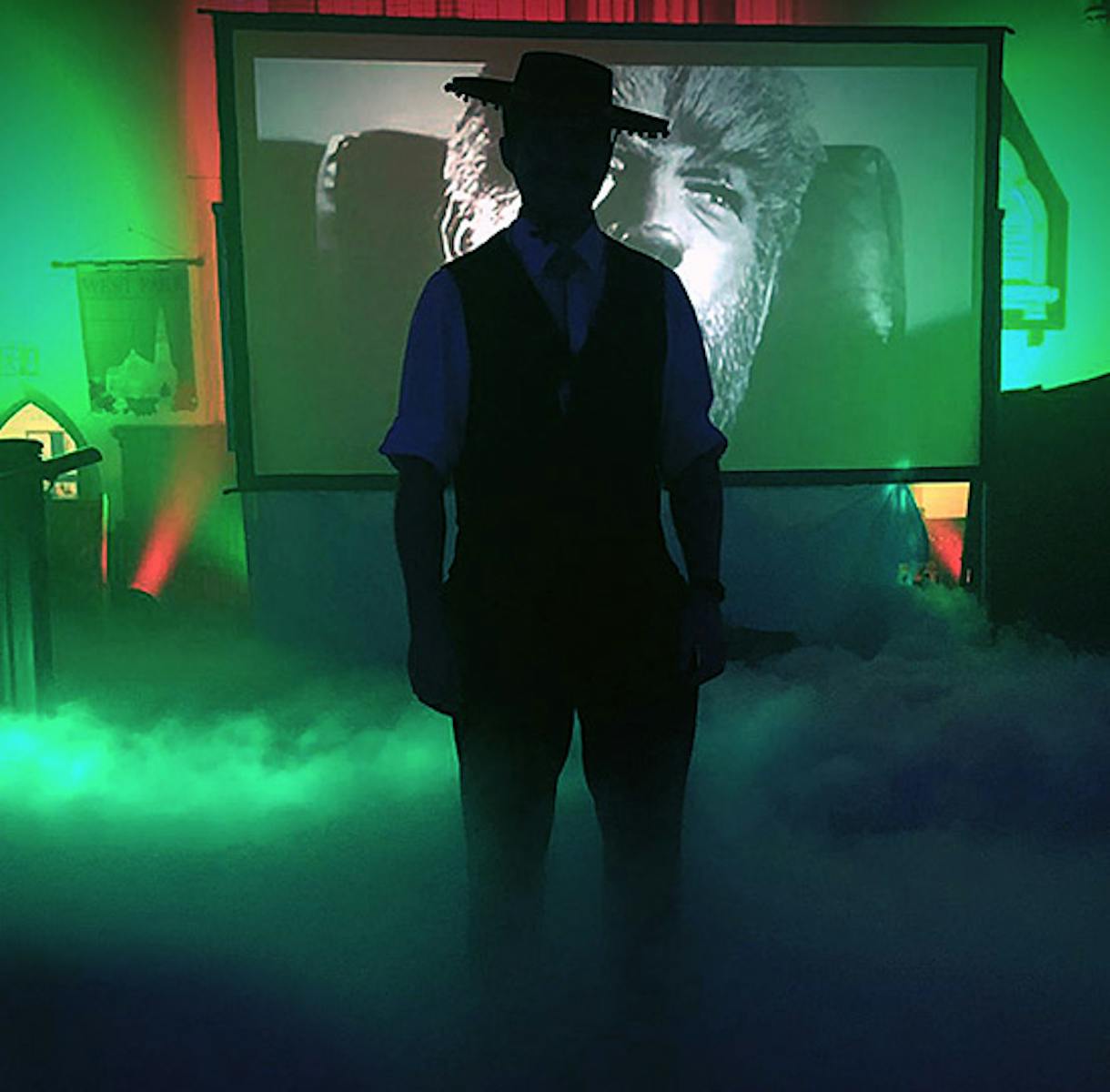 Each year we host an awards ceremony with awards for best feature, best short, best music video, Fangoria's fresh meat award and best local film.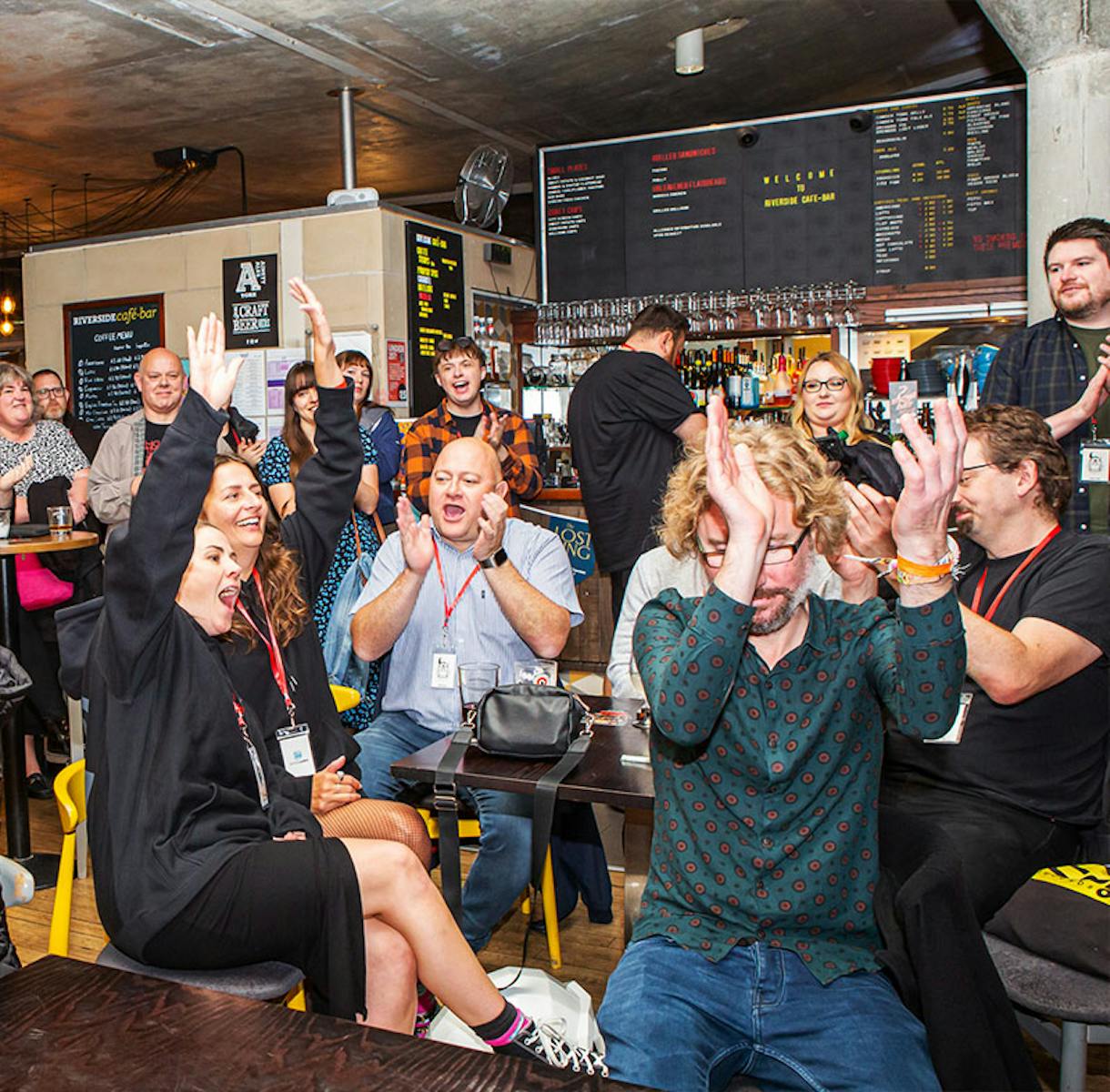 The Lost Boys in a candle lit Church, Friday the 13th in a Pub or Psycho in a Brewery. When you're strange, people remember the venue.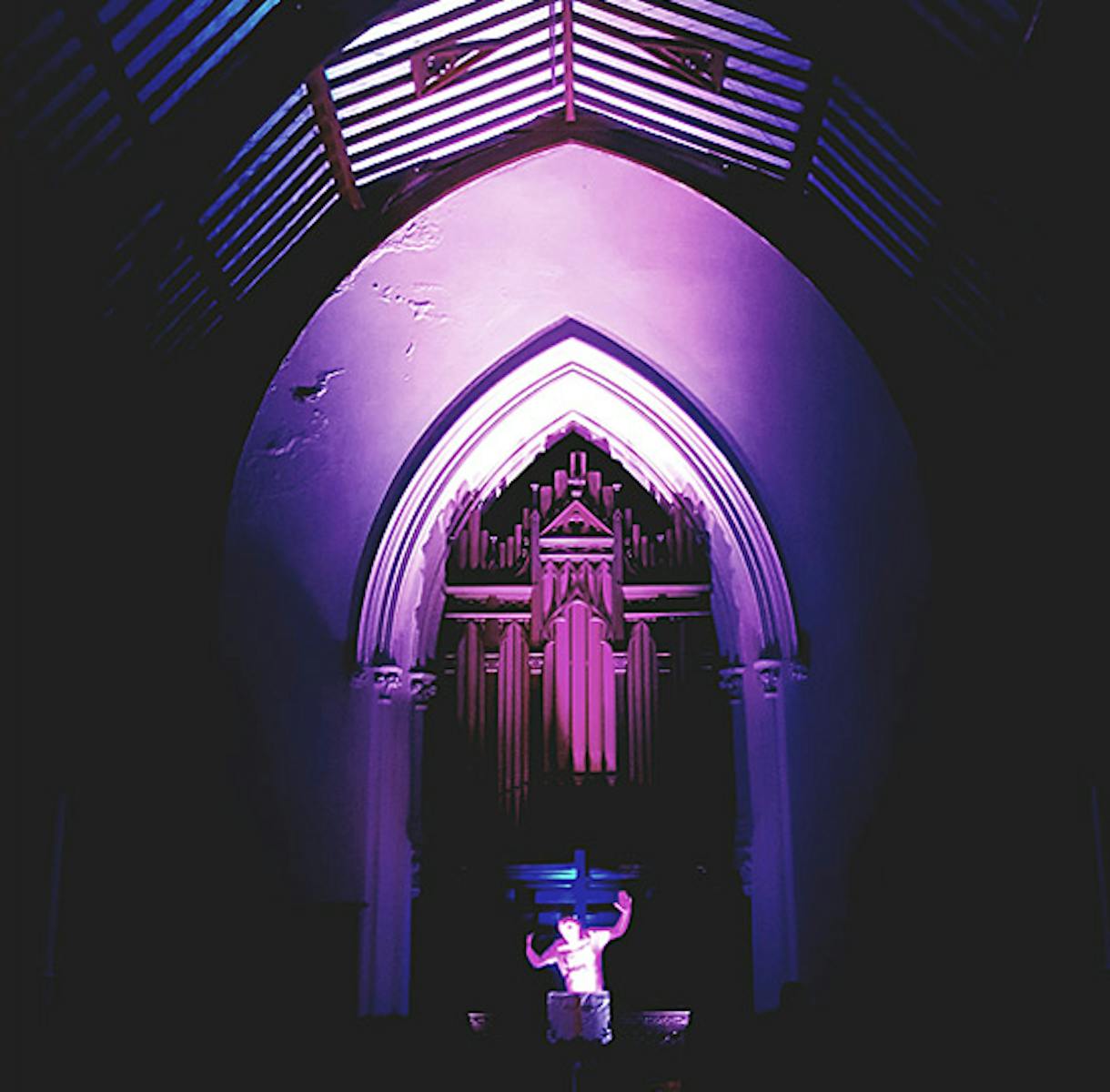 Check out the latest Dead Northern horror new
Dead Northern - Horror Event, Film Festival, News and Merch
Loading posts. Please wait.