Dead Northern 2023 Review – Puzzle Box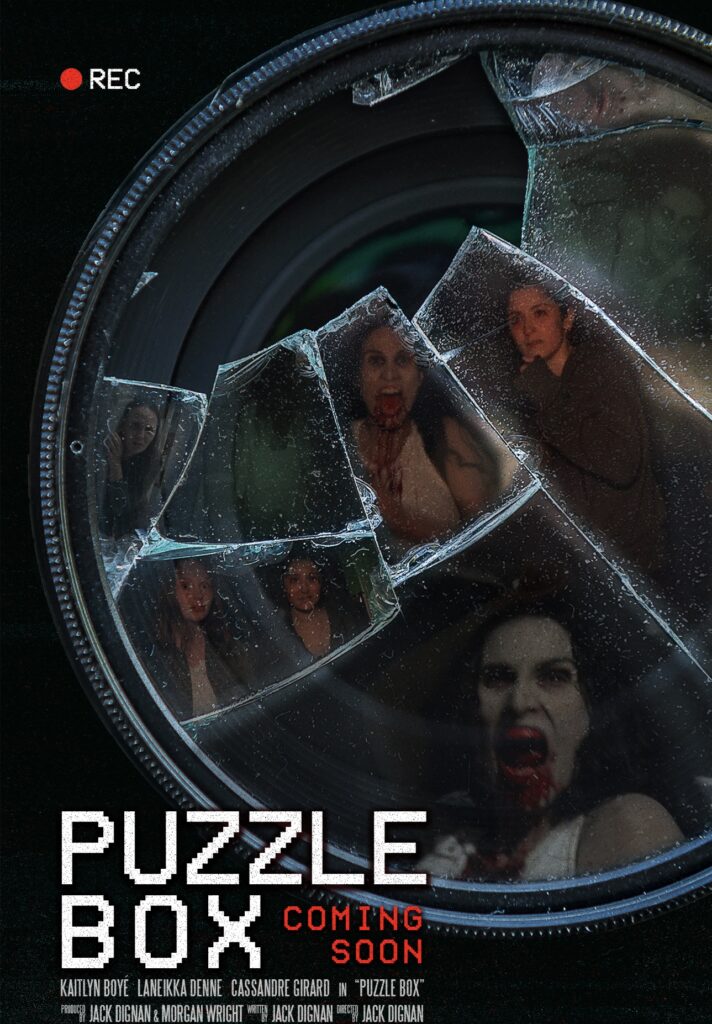 Not afraid to plunge right into the deep end of found footage with all of its night vision, shaky cam, and frightful all-of-a-sudden scares is Jack Dignan's 'Puzzle Box', a tale that takes its title literally, with a plethora of enigmas, twists and turns.
Proceeding on from Dignan's well received 2022 feature 'After She Died' is this harrowing horror that follows substance abuser Kait (Kaitlyn Boyé) who is joined by her sister Olivia (Laneikka Denne) as they travel to a secluded house for kait to self-rehabilitate. However, the house's design begins to shapeshift, becoming an inconceivable labyrinth of a puzzle box…
Taking heed of found footage's intensive firsthand gaze that deeply immerses the viewer into all of the gritty action is Dignan's vigorous approach to the unmediated, direct gaze of point of view horror. Whilst carefully teetering around the spoilerific details, during the peak of the action, the camera (yielded by Kait) tours through the house, frantically working around corners and daunting hallways as the building becomes a metamorphic puzzle box. Whilst the context of a tangled house is chilling enough on its own, what deserves a credible mention is how these sequences are seeping with startling images, well-timed jumpscares, and an uncanny creature-like, bloodied woman who stares and screams right down the camera at us.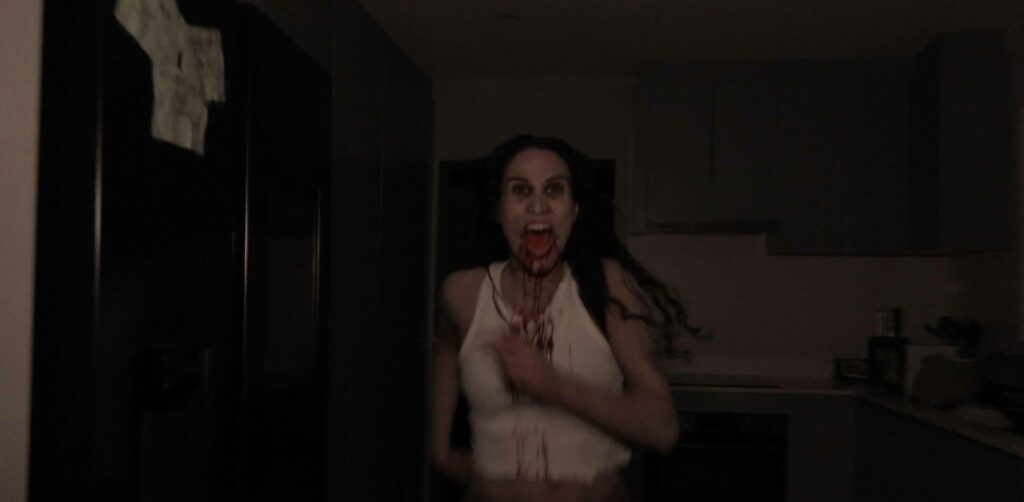 The unremitting sweep of emotions felt during Puzzle Box is further fleshed out by the film's rather robust sense of introspection that forces one to confront their own ensnared position. As Puzzle Box unravels and the dynamic between the almost malleable house and the horrors of addiction come to light, Dignan meticulously crafts a psychical representation of what it means to be trapped, figuratively putting onto screen how easy it is to fall into the tangled maze of our own minds.
Puzzle Box is a horror film that makes you gasp, shriek, recoil in suspense, and quite powerfully makes us confront our own worst fears about being entombed in our worst nightmare. 
Check out the full festival programme and get your tickets here!!
Share this story