Dead Northern 2022 Festival review – Student shorts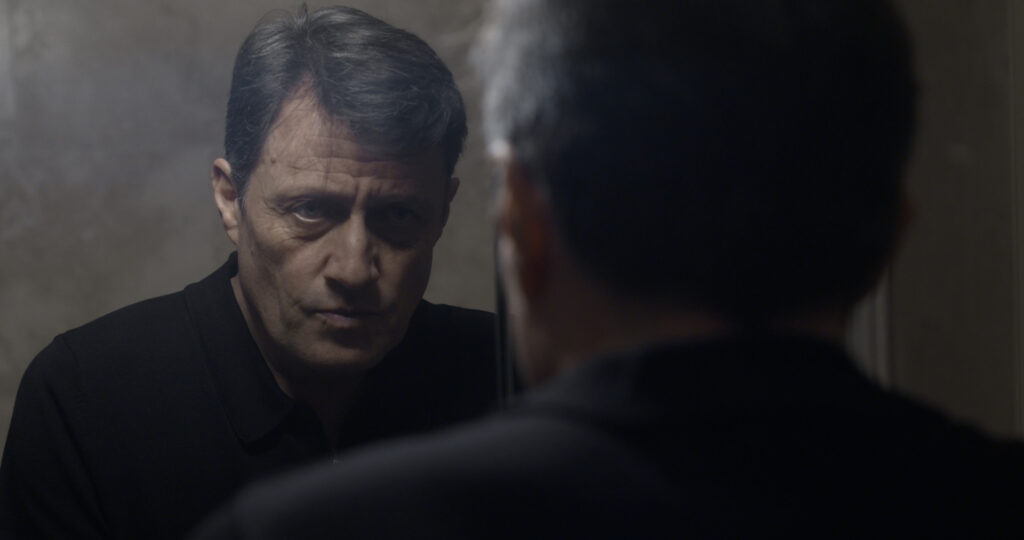 Midnight Mannequin (Directed by Lee Francis)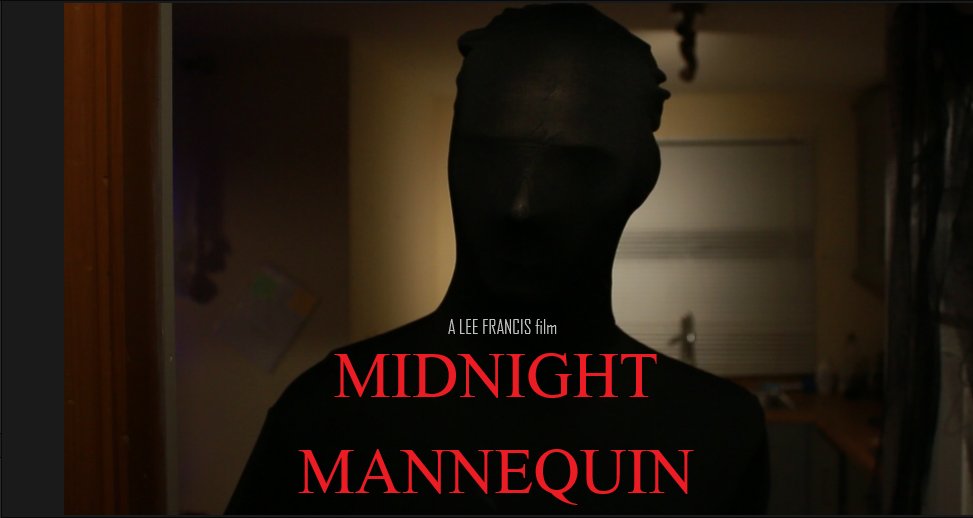 After finding an abandoned mannequin, a young man soon realises that something isn't quite right. Mannequins by nature are entirely eerie, with their intimidating stature and blank expression mimicking the familiar human form, thus embodying a sinister emptiness, unlike any other being. Lee Francis uses the inanimate form to showcase an inventive take on haunted horrors, along with refreshingly sharp editing that knows when to cut quickly and when to let the tension slowly brew.
The Lacuna Virus (Directed by Jude Brownhill)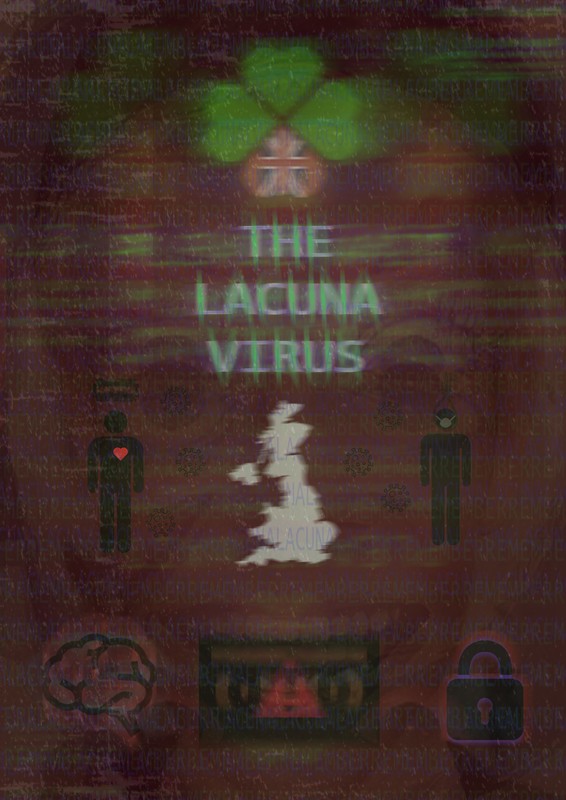 Clover and its citizens have been invaded by a strange virus, forcing reality to become abandoned. The Lacuna Virus rises above the capacities of human comprehension, slowly unveiling the viewer's awareness of the situation thanks to the hypnotic-like aura composed of deliberately miserable sounds and terror-filled visuals that force an inescapable sense of unease. Jude Brownhill mitigates dystopian sensibilities that replicate strong emotions of loss all within the short time frame to create a film steeped in a horrifically memorable atmosphere.
No Place Like Home (Directed by Louisa Bablin)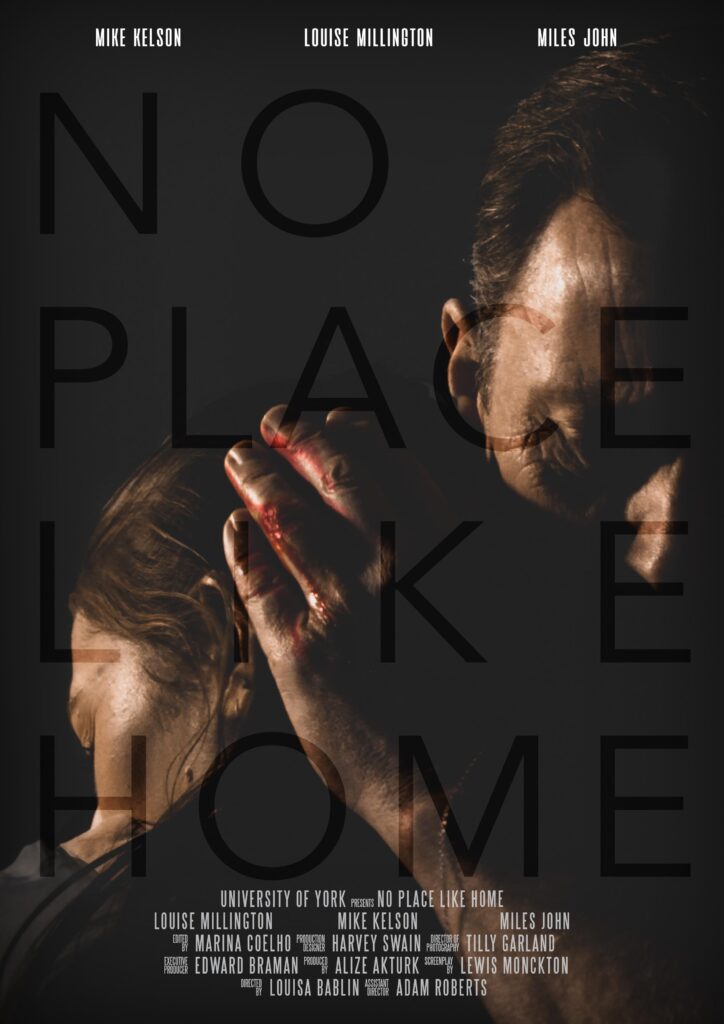 When Jane's (Louise Millington) over-controlling father suddenly arrives home whilst her boyfriend is visiting, she makes the ultimate decision between confronting her abusive father or keeping her secret. No Place Like Home radiates such high levels of professional production value that Louisa Bablin's could turn this short into a full feature with ease. The grand setting allows for staggering lighting and cinematography to shine, encapsulating the velocity of the narrative whilst still remaining appropriately and effectively claustrophobic during the intense peaks of the film.
La Boîte (Directed by Tosca Branca)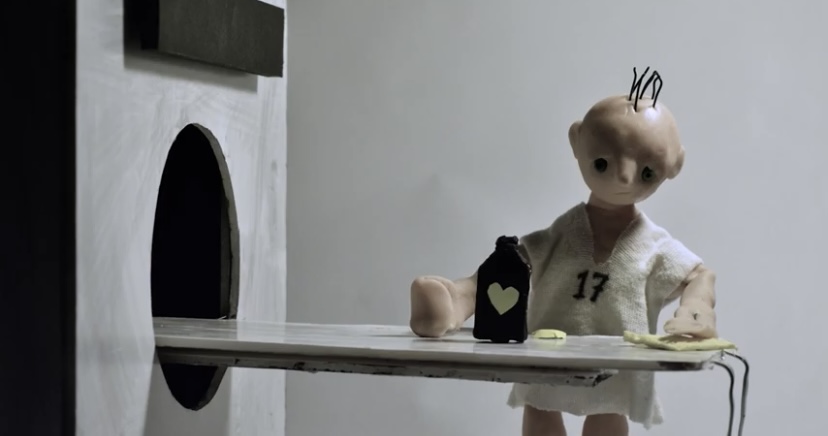 In a clinical white room, a large box delivers a baby where its eternity is spent within its confinements. La Boîte is possibly one of the most purposefully discombobulating, yet spellbindingly entrancing short films that absorb the audience's full attention for the entire film. The sheer abandonment of the real world throughout intensifies the horror and hostility. Accompanying the antagonistic landscape is the stop motion technique that serves to increase the surrealist vibe.
Dark Red (Directed by Django Watkins)
The ghost of Sam's (Beathan Gurr) mother comes back to haunt her. Dark Red retells the tragedies that come with losing a parent, but more importantly, Django Watkins illustrates the horror that dramatically takes over when grief rises to the surface. The essence of Sam's trauma cathartically fleshes out the film's unique portrayal of haunted souls, alive or dead, through positioning the terror within an enclosed setting, a focus on close-up cinematography, and unbelievably impressive effects.
Janus (Directed by Priscila Carvalho Vailones)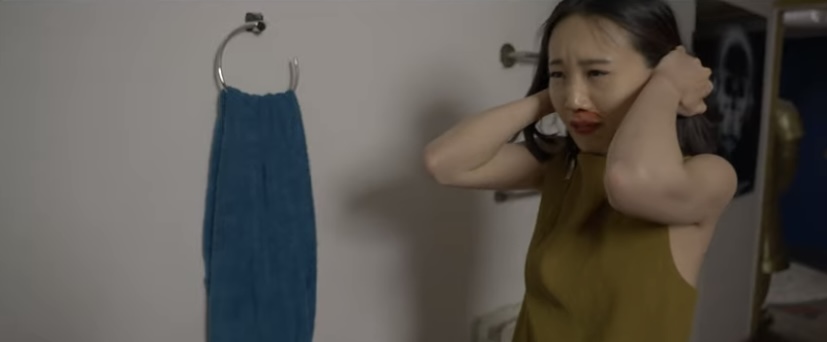 Janis (Jane Lu) has been hiding a monstrous secret, but it's not long until it comes back to haunt her. Janus merges a creature-based narrative with a dramatically refined psychological horror essence to exude a tale that flourishes within its own pageant of variety. Priscila Carvalho Vailones exercises the freedoms of independent cinema through the lack of easy jumpscares, instead Janus gradually climbs the ladder of terror, resulting in an impossibly tense climax that will certainly take the viewer on a rollercoaster of emotions.
Check out the films and much more at this years festival, tickets here…
Share this story