Dead Northern 2022 Festival Review – Bloody Sun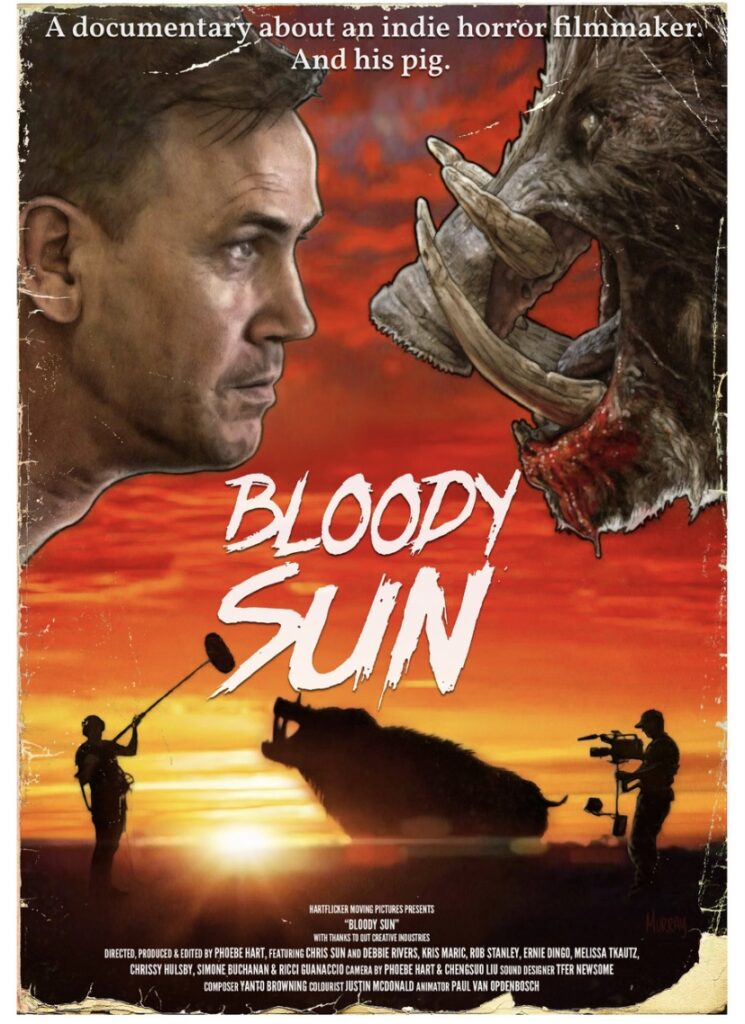 The brutal Australian outback may be dreamy to the eye, but underneath the sunny skies the elements are beyond deadly. Throw in a brutish, savage, hungry, ginormous pig hellbent on becoming a mean killing machine into the mix and you have Boar (2017), one of the best indie horrors in recent years.
Creator of Boar, Chris Sun has become a staple within the Aussie horror scene, thanks to his features including the gnarly Charlie's Farm (2014) and the nerve trembling Daddy's Little Girl (2014), and of course Boar, which single handedly lays a contentious path for copious bloodshed to pour, whilst also remaining a fastidious eco-terror that pushes the battle of man vs beast to whole new level.
As with many features, a finished product has to go through its fair share of twists and turns, with Boar being no exception. Phoebe Hart, expert in all things cinema, first met Sun at a panel in Brisbane, where Hart was immediately drawn to his ambitious pitch of creating an Ozploitation flick following a giant pig. From that moment on, Hart extensively captured the entire journey, from the early days of production through to the very end credits, shaping a documentary that was made for filmmaking newcomers and full on aficionados to fully capture the strenuous, but rewarding efforts that go behind independent cinema.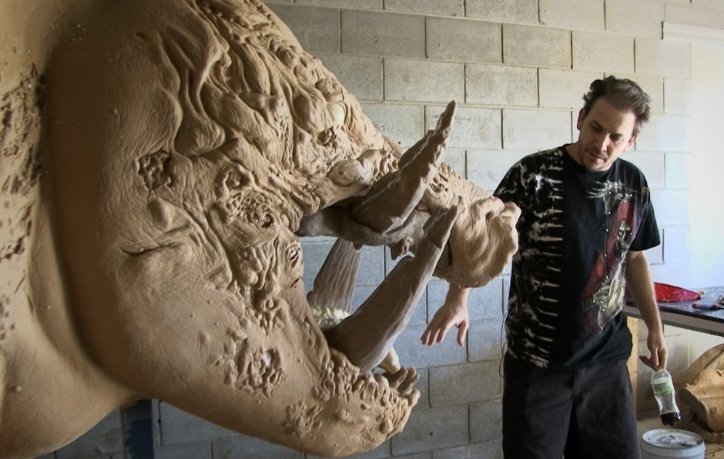 At times it seems with the encyclopaedic wide web at everyone's hands that every topic, subject, figure, or question has been covered, yet Bloody Sun unveils a whole new faction of moviedom that interprets areas such as the tragedy facing modern practical effects and how Sun actively combats that through keeping handcrafted elements at large, ensuring that the creature itself remains the focus amidst all the big screen cameos (including Bill Moseley, Steve Bisley, and Chris Haywood) and the tribulations of financing, and just how much self dedication goes into a final product. 
Check out the film and much more at this years festival, tickets here…
Share this story