2023 – Horror Film Releases

Evil Dead Rise (Directed by Lee Cronin) Release date: 21st April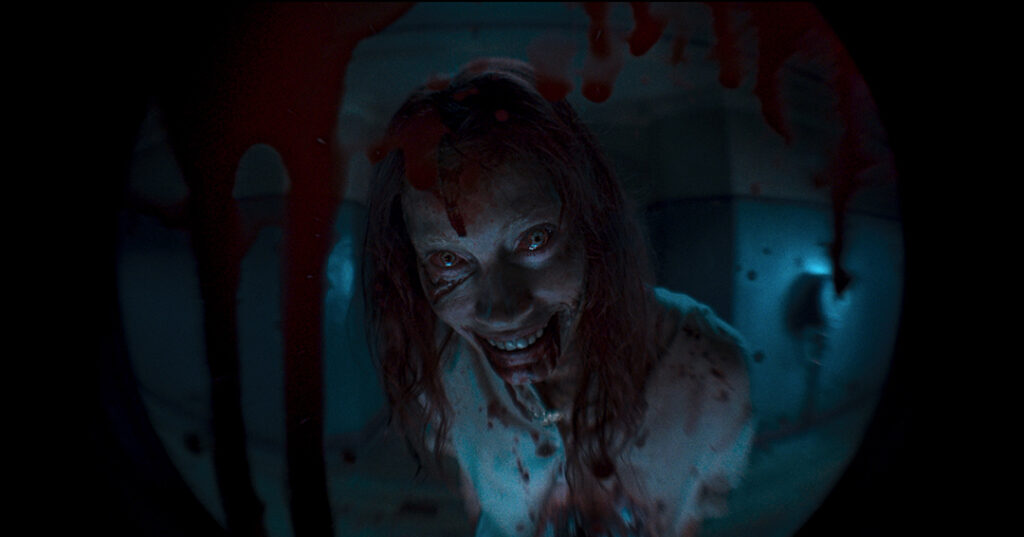 2023 is hitting off with a "groovy" start as the fifth entry into the Evil Dead franchise will be hitting the big screen in just a couple of months. Rumours of a sequel to Fede Álvarez Evil Dead (2013) and promises of Sam Raimi writing a separate feature into the franchise have been stirring for years, with fans eagerly waiting for the return of Necronomicon antics. Just as all hope was disparaged Lee Cronin (director of The Hole in the Ground [2019]) was announced as the filmmaker of this new and very much unique instalment. Instead of following the usual cabin setting, Cronin takes us on a metropolis ride of demonic hell as the film documents possession, mommy issues, and plenty of manic gore all within the confines of Los Angeles.
M3GAN (Directed by Gerard Johnstone) Release date: 13th January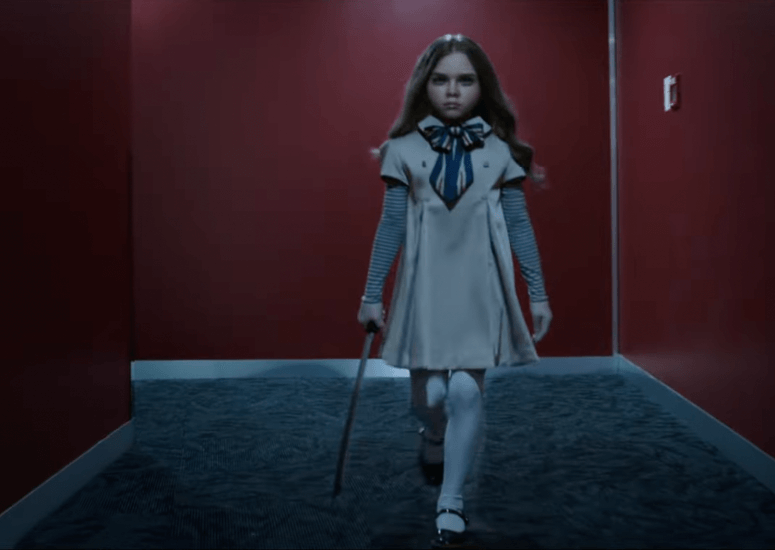 Chucky and Annabelle are in the company of a new 'friend till the end' as Gerard Johnstone and Jason Blum welcome M3GAN. The news of the latest possessed doll feature may not have had the warmest welcomes at first due to the continuous spur of toy-gone-wrong horrors entering the scene. However, upon the trailer's release, the internet took M3GAN under its wing. And before the film had even been released, M3GAN was a viral sensation. The film follows Gemma (Allison Williams), a tech designer struggling to come to terms with unexpected guardianship, and the deadly quirks that come with designing an evil, sinisterly-lifelike A.I. doll.
There's Something Wrong with the Children (Directed by Roxanne Benjamin) Release date: 17th January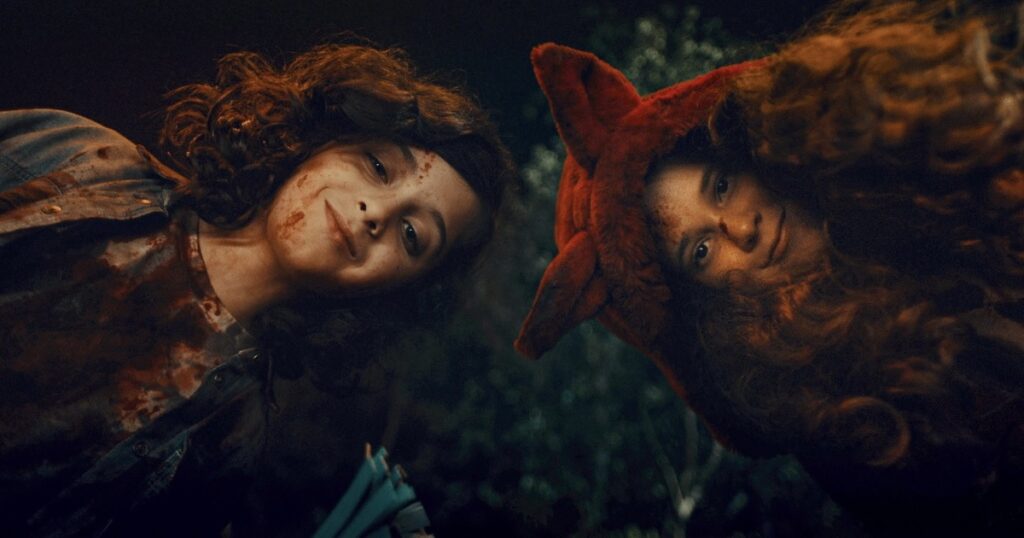 There's Something Wrong with the Children comes from the mind of Roxanne Benjamin, who is most notable for directing segments in Southbound (2015) and XX (2017). The hauntingly titled film tackles a children-gone-mad storyline after a family weekend trip results in supernatural happenings.

Scream 6 (Directed by Matt Bettinelli-Olpin & Tyler Gillett) Release date: 10th March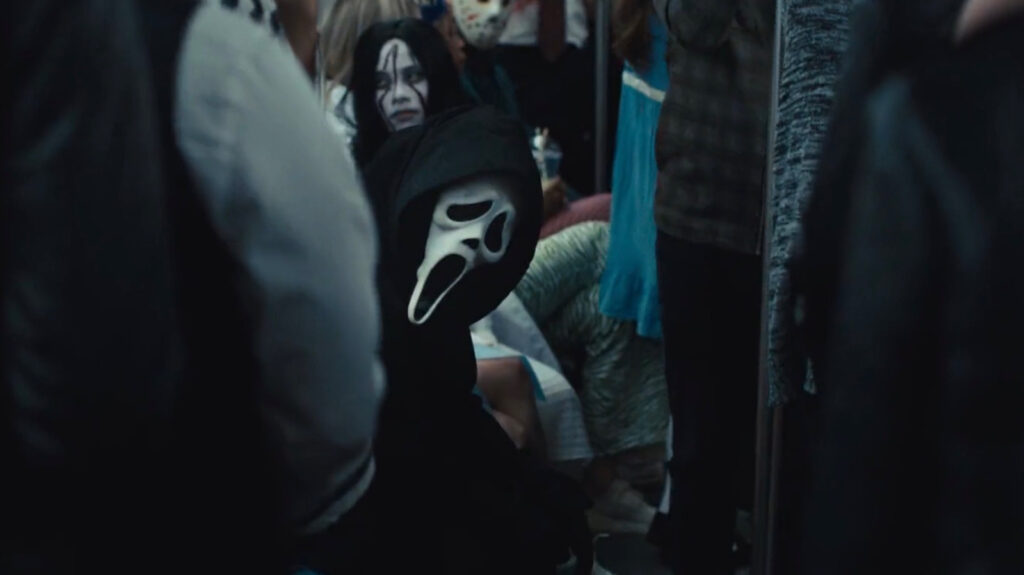 Ghostface is a certified horror household name, with every Scream feature becoming an instant classic amongst audiences. Adding to the beloved franchise is Matt Bettinelli-Olpin and Tyler Gillett's follow-up to last year's Scream. Very few details have been released regarding what, who, and when Ghostface is on the hunt for despite the March release date. What we do know is that Woodsboro is seemingly no more, as the latest survivors Sam (Melissa Barrera), Tara (Jenna Ortega), Mindy (Jasmin Savoy Brown) and Chad (Mason Goodling) head to New York City to escape the trauma from Ghostface's slayings. Returning to the franchise is everyone's favourite reporter Gale Weathers (Courteney Cox) and Scream 4 legend Kirby (Hayden Panettiere).

Cuckoo (Directed by Tilman Singer) Release date: TBC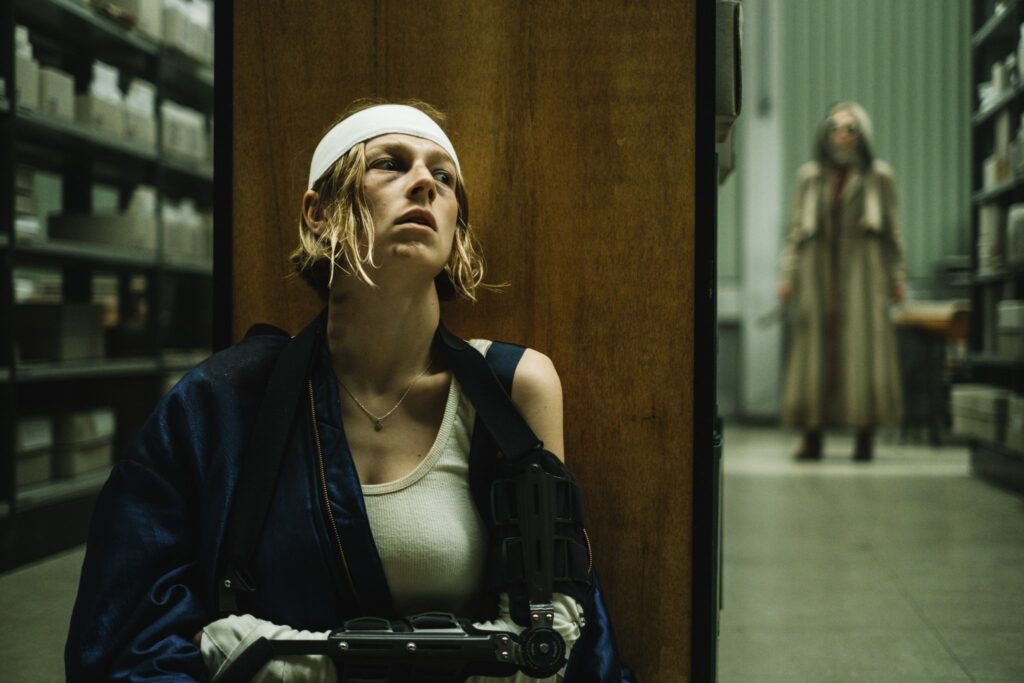 Luz (2018) director Tilman Singer is set to deliver a seemingly bloody, tense tale as press images reveal Euphoria's Hunter Schafer bandaged and bruised, hiding from a blurred but nevertheless eerie figure in what appears to be a library. Despite the little information and closed details, what we do know is that the baseline plot follows a 17-year-old girl, forced to relocate to a strange resort where everything is not what it seems.

Knock at the Cabin (Directed by M. Night Shyamalan) Release date: 3rd February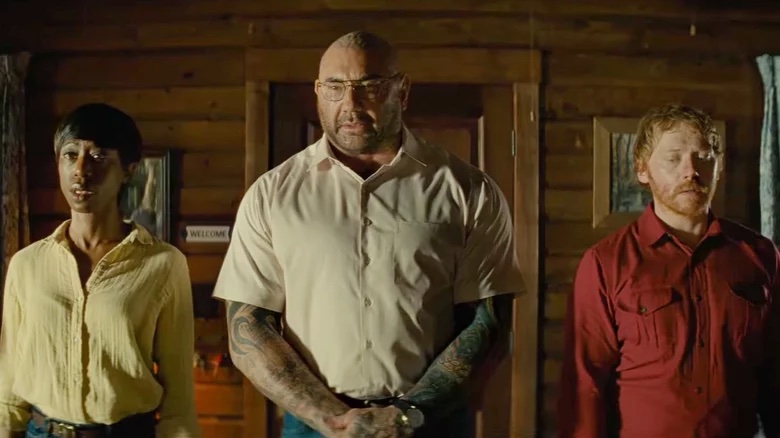 Based on the novel The Cabin at the End of the World (2018) is Knock at the Cabin. M. Night Shyamalan knows how to put on a display of cryptic dread that aims to take the unpredictable road for the entire film, with The Sixth Sense (1999) and The Visit (2015) both absconding into the unknown. The impressive cast for this apocalyptic-based horror is Dave Bautista, Jonathan Groff, Ben Aldridge, Nikki Amuka-Bord, Abby Quinn, and Rupert Grin. The film's events revolve around a family being taken hostage by a crew of armed strangers, demanding that they have to make an impossible choice in order to save the world.
Renfield (Directed by Chris McKay) Release date: 14th April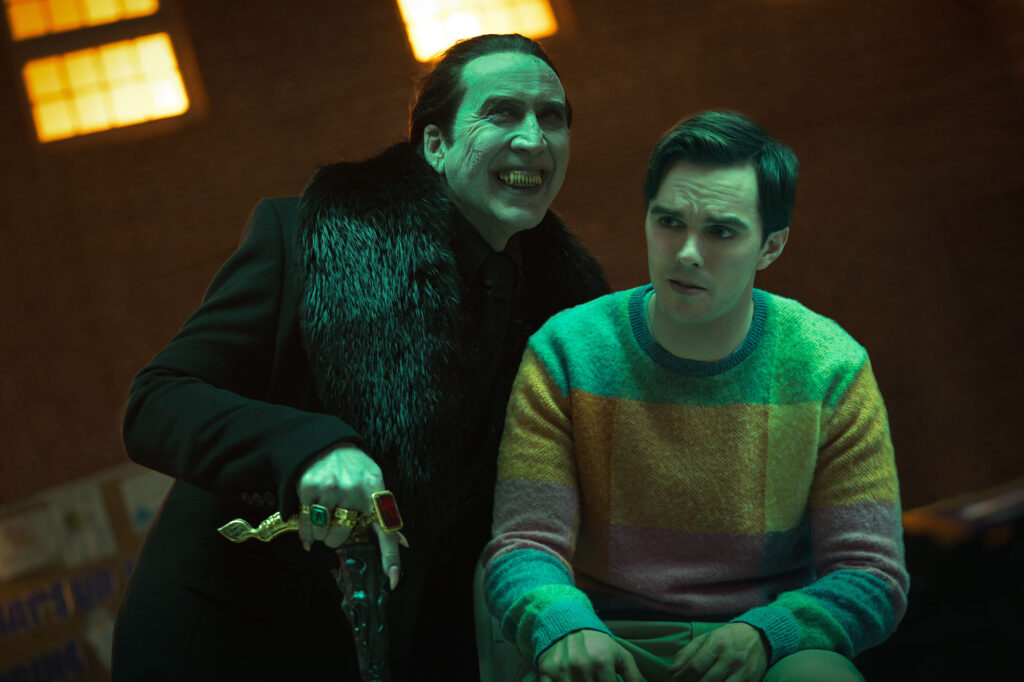 One of this year's more unexpected entries is Renfield, an original and slightly more irreverent take on a Dracula tale. Nicholas Hoult is Renfield, the footman to Count Dracula (Nicolas Cage). After an eternity of tiring work, Renfield ventures beyond the vampiric layer to see what lies beyond. However, the path to freedom is not as easy as one would expect. Based on the promotional material, this upcoming bloodsucking feat promises the perfect vampy mix of off-kilter humour and savage frights
Saw X (Directed by Kevin Greutert) Release date: 27th October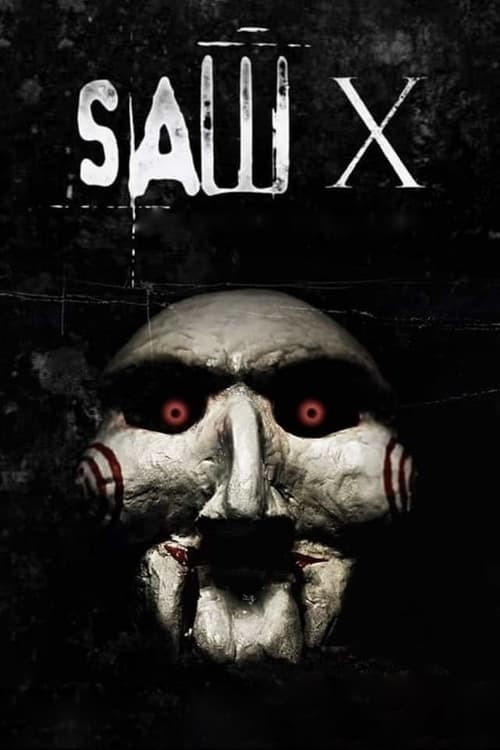 Ever since 2004, Saw has not left the margins of popular horror cinema. Whether it's the ruthless kills that don't hold back or the puzzling enigmas that come with every film, Saw has it all. Adding to the long line of blood-soaked terror is Saw X, the latest addition directed by Kevin Greutert. With a fairly long wait, until its release, details are kept sorely tight, but Jigsaw's upcoming antics are in good hands with Greutert previously editing The Strangers (2008) and The Collection (2012).
Missing (Directed by Nick Johnson and Will Merrick) Release date: 20th January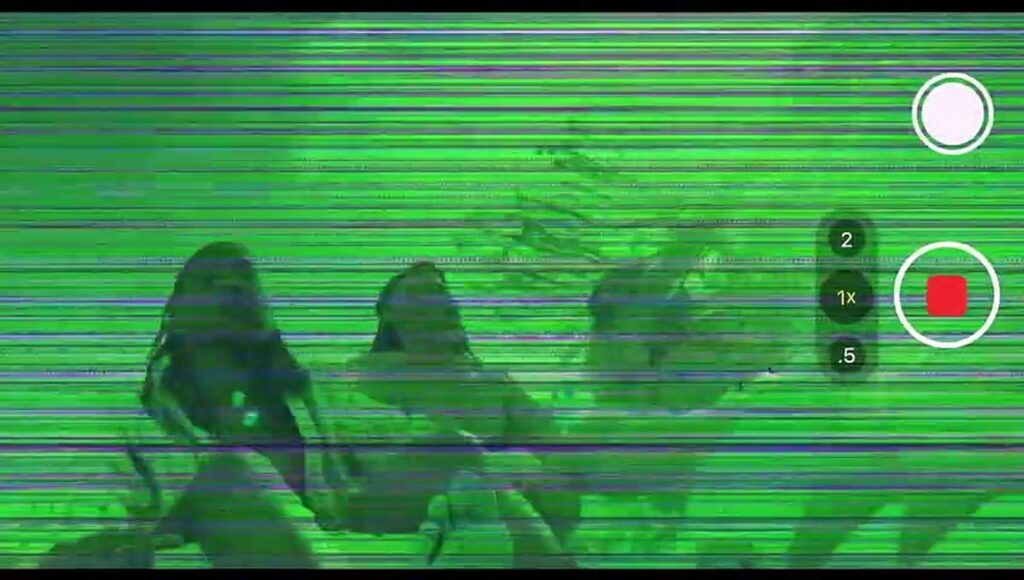 Just as found footage horror captured audience's attention and dominated the market years ago, its sister strain- desktop horror- has been similarly latching its hooks into digitalised-centric cinema. From the team of Searching (2019?) comes Missing, a cryptic thriller following a struggling daughter (Storm Reid) as she searches for her missing mother (Nia Long).
Infinity pool (Directed by Brandon Cronenberg) Release date: 27th January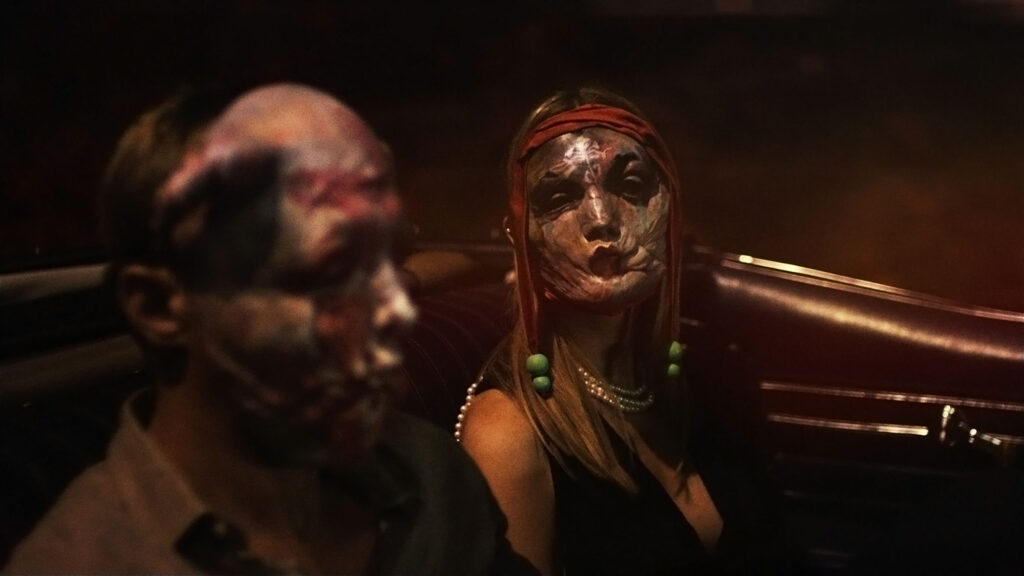 It would be unfair to comment on Brandon Cronenberg's talent as being only connected to his father (legendary David Cronenberg), as Brandon has proved with Antiviral (2012) and Possessor (2020) that he is very much his own auteur. Infinity Pool brings about the talents of Mia Goth, Cleopatra Coleman, and Alexander Skarsgård in this sci-fi tale.
Skinamarink (Directed by Kyle Edward Ball) Release date: 13th January
Skinamarink is living proof that independent, micro-budget features can stand up against the blockbusters with Kyle Edward Ball's upcoming exploration into hellish descents bringing about immense amounts of hype. To gather research for the plot, Ball asked on his Youtube channel (Bitesized Nightmares) about people's worst nightmares, creating an eerily relatable horror that aims to get right under the viewer's skin.

MaXXXine (Directed by TI West) Release date: 18th March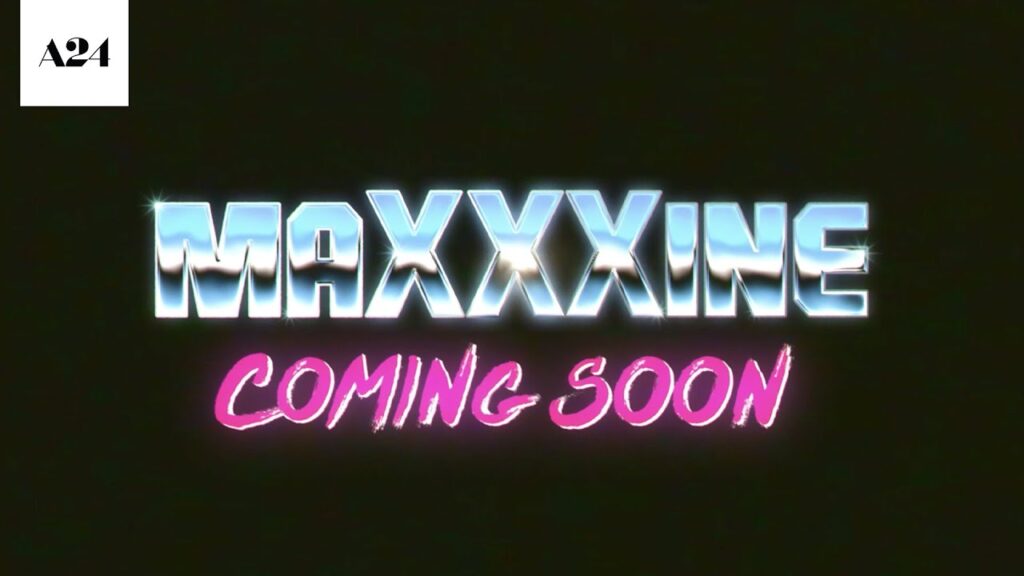 MaXXXine is the final (for now) entry into the X trilogy, directed by TI West. Unlike its predecessor Pearl (2022), MaXXXine will not go back in time but instead forward, with the film's events following directly on from the finale of X (2022). The precise plot details are yet to be revealed, but West has given a brief hint– MaXXXine will follow Mia Goth's savage on-screen persona Maxine as she goes on to pursue a career in Hollywood following on from the massacre in the first film.
Alone at Night (Directed by Jimmy Giannopoulos) Release date: 20th January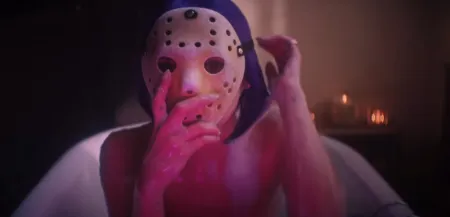 Alone at Night is set to take viewers by storm as this full-throttle story follows Vicky (Ashley Benson), a cam model who undergoes a battle of survival when a masked killer hunts her down. Alone at Night brings about the talents of Pamela Anderson, Luis Guzmán, Paris Hilton, Winnie Harlow, Sky Ferreria, and G-Eazy to deliver a vivid, neon-lit, slasher.
V/H/S 85 (Directed by Miscellaneous) Release date: TBC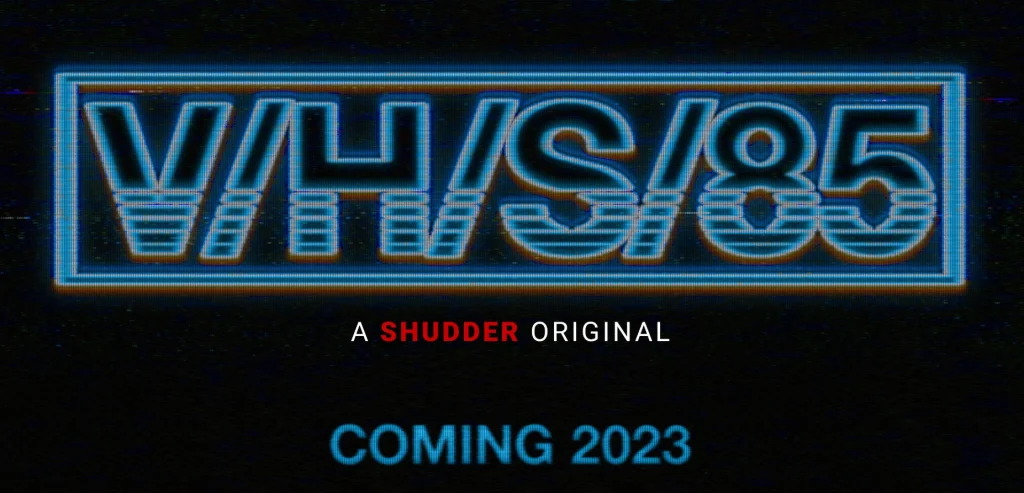 The latest V/H/S film is set all around many horror fans' favourite movie decade, the 1980s. This retro throwback will feature several segments from epic filmmakers including David Bruckner, Scott Derrickson, Gigi Saul Guerrero, Natasha Kermani and Mike P. Nelson.

Humane (Directed by Caitlin Cronenberg) Release date: Post-production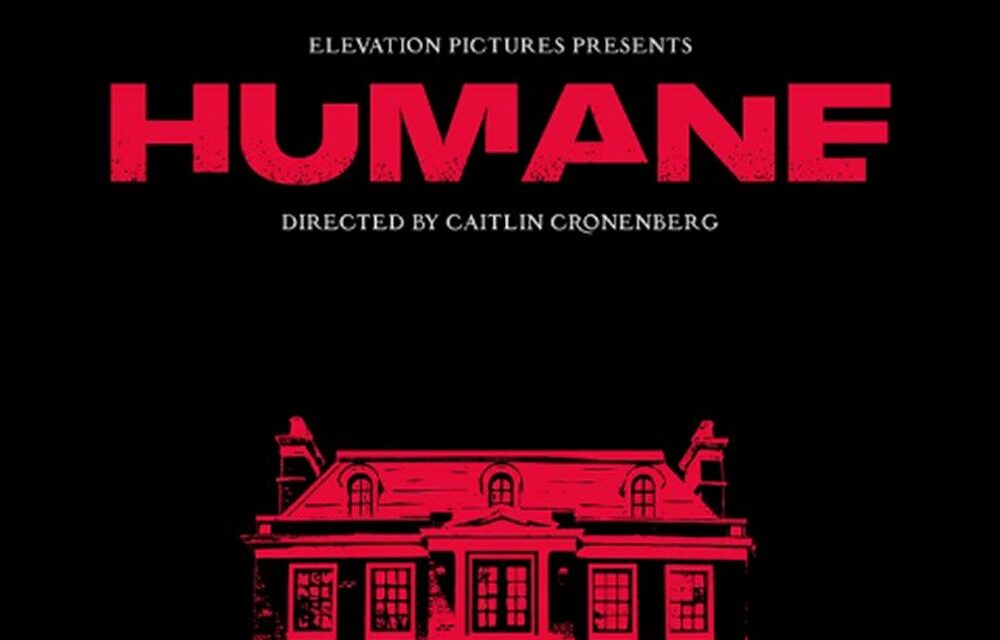 The Cronenberg's are having a great time at the movies this year as Caitlin Cronenberg brings Humane into the mix of thrilling horrors this year. Humane chronicles an apocalyptic-Esque storyline chronicling a family dinner party gone wrong after a new governmental euthanasia system goes array.
Looking for more top horror lists and reviews? Check out our blog here..
Share this story