2021 Festival Review –Student shorts Part I
An insight in to this years selection of student short films, showing at this years festival 24th September 2021.
Chateau Sauvignon: terroir (Directed by David E. Munz-Marie)
The cleverly named Chateau Sauvignon: terroir follows Nicolas (Michael Lorz), who comes from a vintner family. He lives on the wine farm with his ailing mother and coarse father. In hopes of helping his poor mother Nicolas aims to take on an active role within the business (much to the dismay of his father), but his plan's take a turn for the worse when two guests arrive at the farm. Although the film is a mere thirteen minutes long, what David E. Munz-Marie has managed to pack into the short time is phenomenal. In fact Chateau could easily be a feature length film, divulging into the dark history of the family. Expect to witness haunting imagery that bares the film's soul, alongside a vividly rich story that leaves you wanting more and more.
White Witch (Directed by Harvey Loftus, 2021)
White Witch is at first reminiscent of great modern folk films, particularly that of Ben Wheatley's filmography including Kill List (2011), but rather than overtly recreate what's already out there, Harvey Loftus creates an original and complex piece exploring the witch trials. White Witch takes place in 1712, a time after the Islandmagee trials that plagued Northern Ireland. We see the aftermath of the trials as eight imprisoned witches are due to be released, but Malachy O' Farrell (Adam Todd), the culprit who incarcerated these women, is getting weaker by the day, leading him to seek the help of 'The White Witch' (Caitlin Snowden) herself.
Moonlit Requiem (Directed by Arthur S. Edelman, 2020)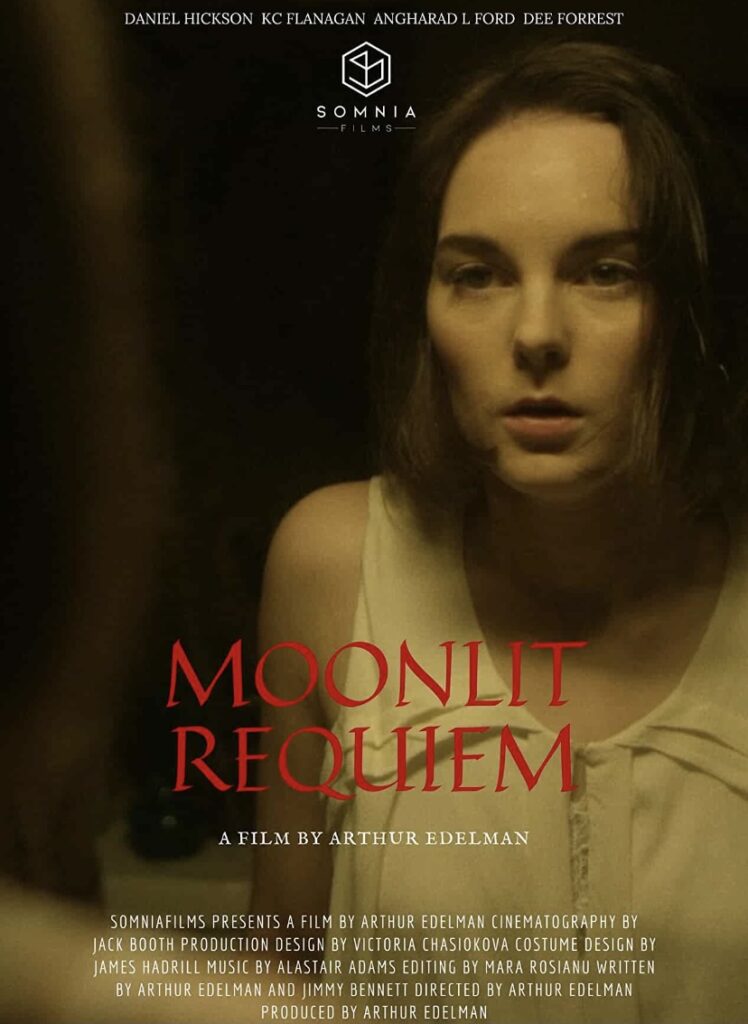 Moonlit Requiem unites igniting performances with intense cinematography to shape a unique short film that explores a story of familial labyrinths and fear of the unknown. We follow Jill (Angharad L. Ford), a young woman who goes on a trip to meet her husband's family for the first time. Despite the usual discomfort that comes with meeting new people, Jill suspects that the tension has a much more sinister undertone. Moonlit Requiem plays out both visually and morally like an A24 film, and in a similar tone the film takes an unexpected route and delivers a distinctive entry into pagan horror.
The Phantom Limb (Directed by Daniel Fowlie)
The Phantom Limb is unlike any other short horror you are likely to come across. To even describe the basic plot would be a misjustice as the terror lies in the total surrealism that is prominent across the entire film. We are subjected to strange interactions between unknown characters, and are left in the dark throughout, creating a chilling atmosphere that aims to assault the senses. As an aura the film has a hint of Tetsuo: The Iron Man (1989) in its audible and visual tone, and for anyone who hasn't seen that Japanese classic just know that it is not intended for the faint hearted. In line with this essence of absurdity is the film's innate portrayal of the self. The Phantom Limb is questionable and disorderly, but in the best possible way.
The Unwanted Guest (Directed by Max Willocx, 2021)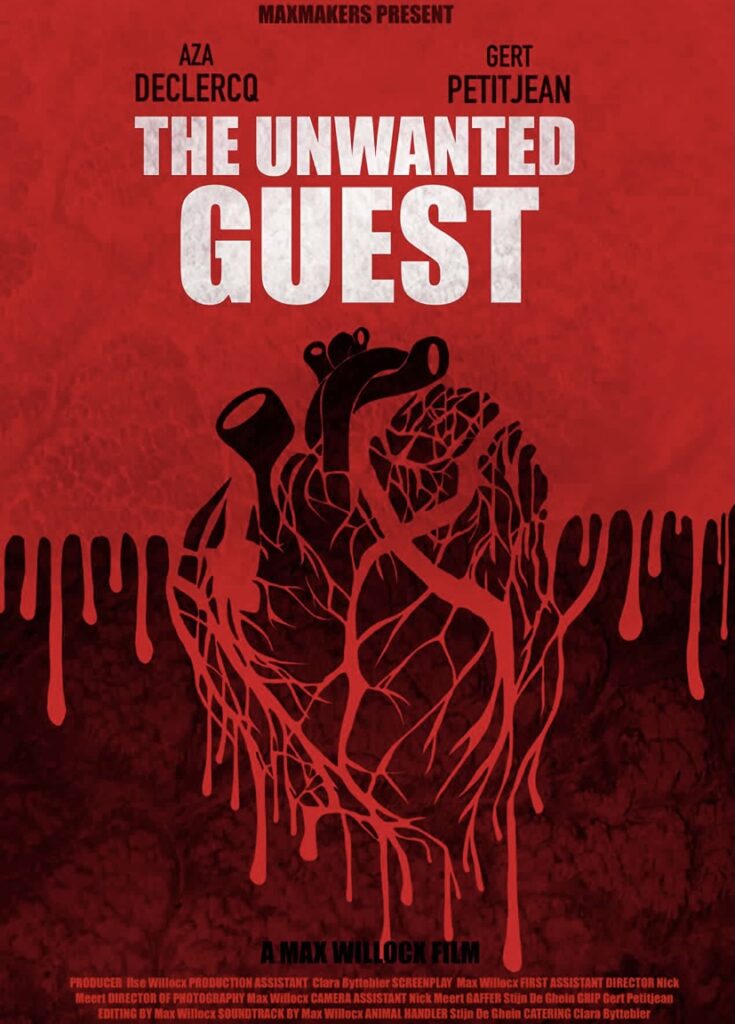 The Unwanted Guest plays on genre tropes though imitating a well known tale of a woman on her own who hears strange noises, but rather than drift into a cliche, the film does the ultimate paradigm shift and turns into a terrifying ordeal. What sets The Unwanted Guest apart is the exceptionally tense build up that utilises every single second of screen time. The setting isn't overtly unnerving, it's well lit and is a large room, yet somehow Max Willocx creates a spine-tingling atmosphere that has you on the edge of your seat.

Night Terror (Directed by David Duke, 2021)
Clowns have long held a significant place within horror. They wear the crown for being the most ghastly and abhorrent monster, the worst of the worst. And director, David Duke knows exactly how to create a dreadfully creepy atmosphere that disturbs and startles the audience. This three minute short is an impressive independent horror right to the core, in fact it was all shot and edited on a phone, living proof that great horror is all about the passion.
Share this story