2021 Festival Review –Slasher shorts
An insight in to this years selection of slasher short films, showing at this years festival 24th September 2021.
Bloodshed (Directed by Paolo Mancini & Daniel Watchorn, 2020)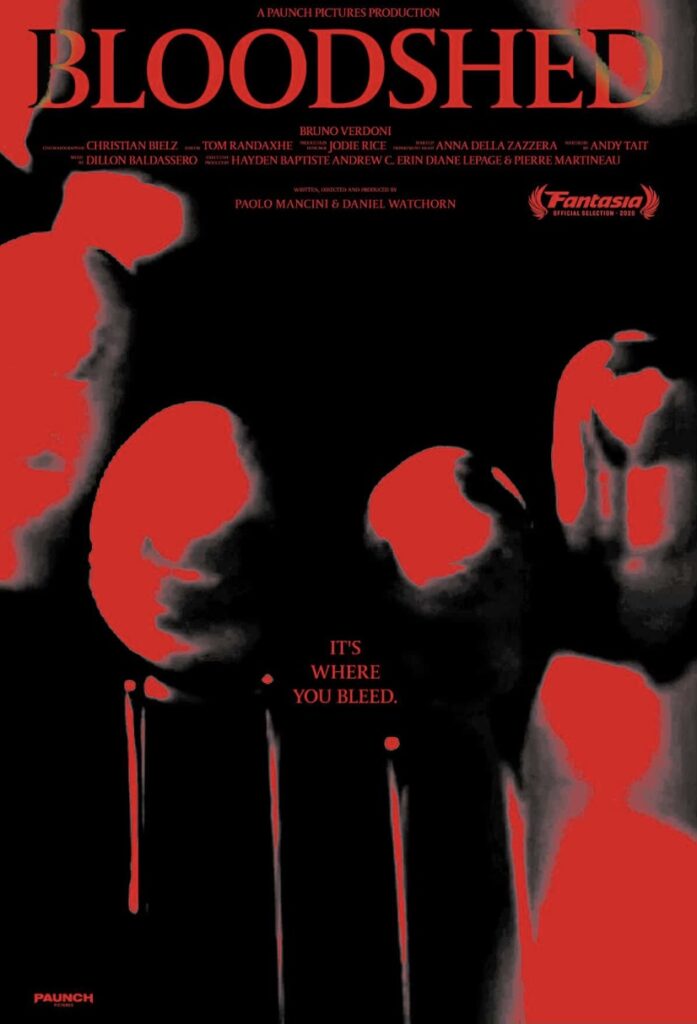 Bloodshed follows Getty (Bruno Verdoni), who is mourning the death of his wife after a vicious blood disease killed her. To cope Getty turns his 'unusual hobby shed' into a barbaric bloody altar in order to restore balance and search for redemption. The film opens with a sinister passage from the bible, explaining that "Without the shedding of blood, there is no forgiveness of Sin." Hebrews 9:22. The scripture lines up this anticipation that whatever we are about to witness will be memorable, remarkably dark, and effective. Promising a film soaked in dread is Paolo Mancini and Daniel Watchorn, who together have created an unbelievably suspenseful film that manages to make twelve minutes feel like a feature length exploration into denial and the betrayal of the self
Overkill (Directed by Alex Montilla, 2019)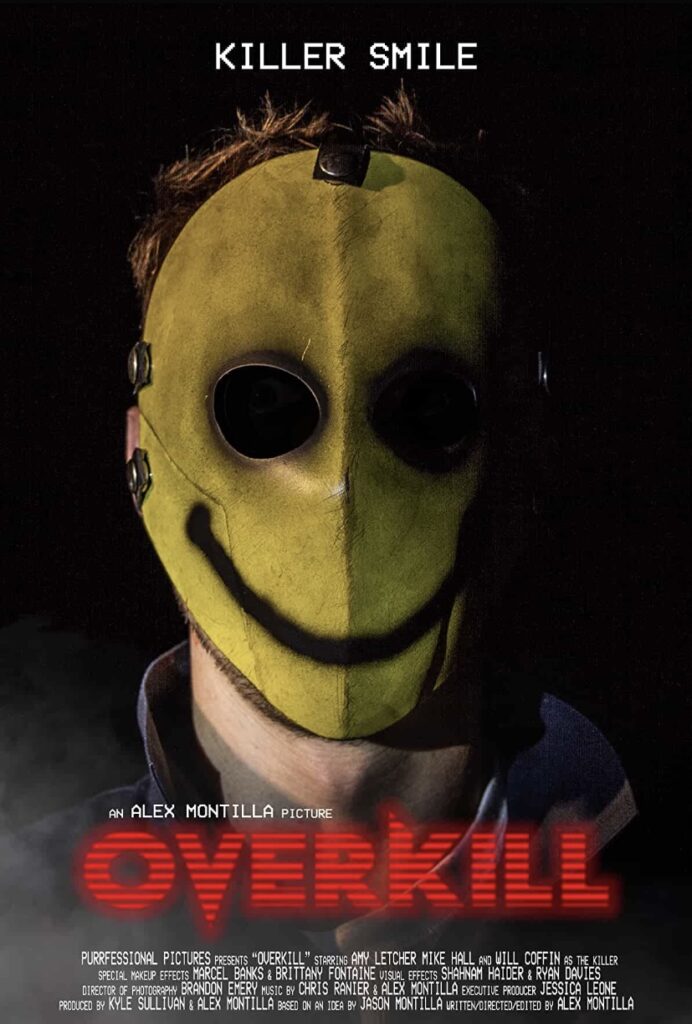 Overkill takes a story that is familiar at its roots, a group of college students take a trip to the lake, whilst unbeknownst to them a masked killer is watching their every move. But rather than rely on tropes to escalate the film, Alex Montilla shreds any predictability through creating a hilarious, laugh out loud story. Matching the eccentric flow is the exciting and captivating cinematography that revels in exposing how creepy a lone forest setting can be.
Fat Camp (Directed by Sacha Pavlovic, 2021)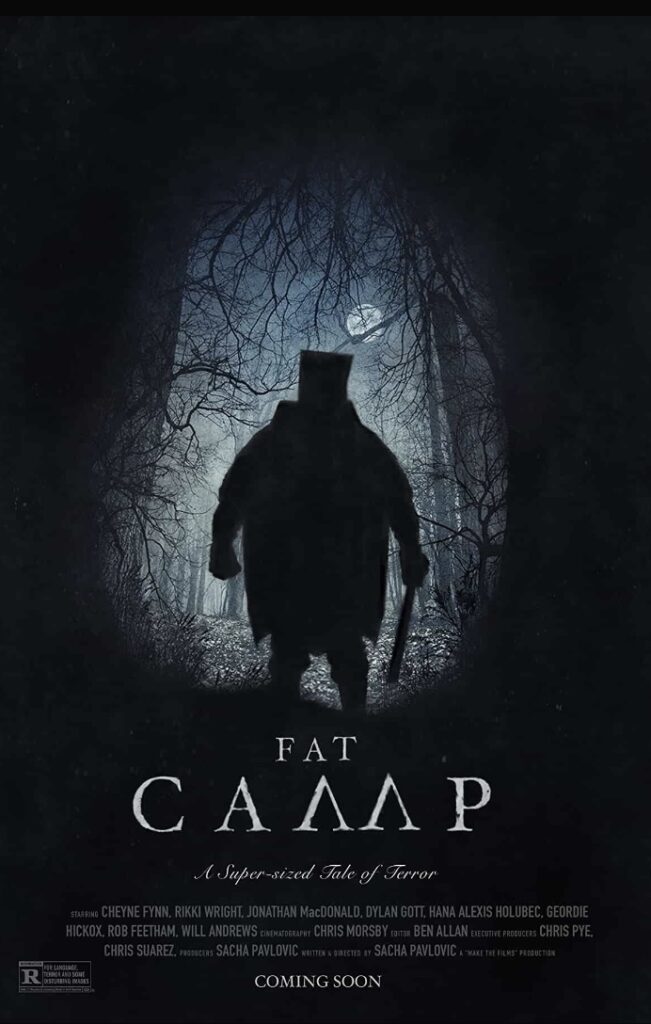 Fat Camp is a dark comedy through and through which follows a typical slasher narrative, but with plenty of twists and turns along the way. The film follows a handful of men who are attending a so-called 'masculinity retreat', which obviously is a disguise for a 'fat camp'. But Instead of getting in shape and being active, they are preoccupied by the return of an ex-camper who is hungry for their lives. The whole aspect of a camp and a mysterious killer is a clear nod at genre classics, including the unforgettable Friday the 13th (1980). Rather than recycle what we've already seen, creator Sacha Pavlovic gives us a fresh, fun, and brutal camp slasher that goes above and beyond the norm.
Hold Your Breath (Directed By Kameron Gates & Tommy Weber, 2017)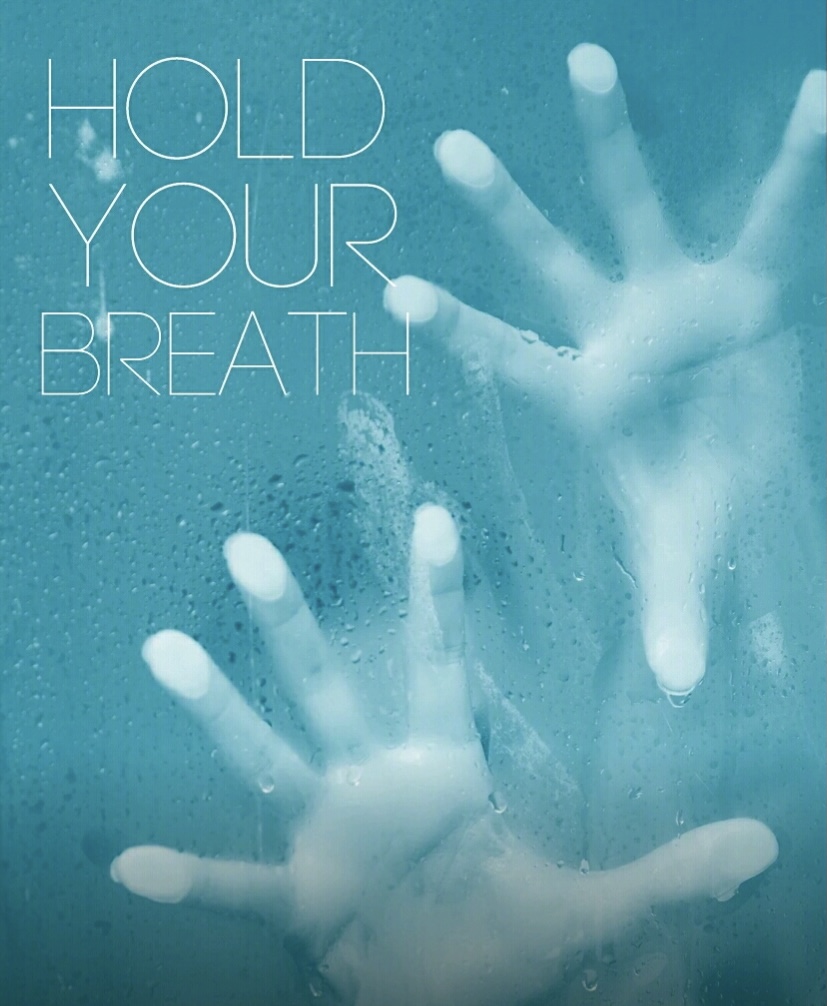 Hold Your Breath follows Molly (Emily Sweet), a young woman who seems to have a mysterious past, but her darker days are behind her. However everything is not as it seems after a midnight swim gives her the fright of her life. Hold Your Breath is feathered with incredibly rich cinematography that boasts stunning landscapes and personal close ups, creating this entangled world, very reminiscent of The Neon Demon (2016) and Starry Eyes (2014). Combine these inspirations with surrealist elements and an attention demanding setting then you have a stand out film that lingers with the audience.
Test Footage (Directed by Doiminic Evans, 2020)
Test Footage manages to do something that many short films are unable to achieve- creating a thrilling, tense ride all in the space of 5 minutes, using just one setting, and a small cast. We follow an actor as he runs through a script with a director for a potential role. The atmosphere is already slightly daunting due to the director's menacing attitude, but the events become much more catasphrophic as a dark secret is unraveled. Test Footage is a claustrophobic film in the sense that the viewer is positioned closely to the horror, ensuring that the terror is entirely inescapable, making Test Footage a disturbing exercise into the nightmarish world of the human psyche.
Backstage (Directed by Lars Janssen, 2021)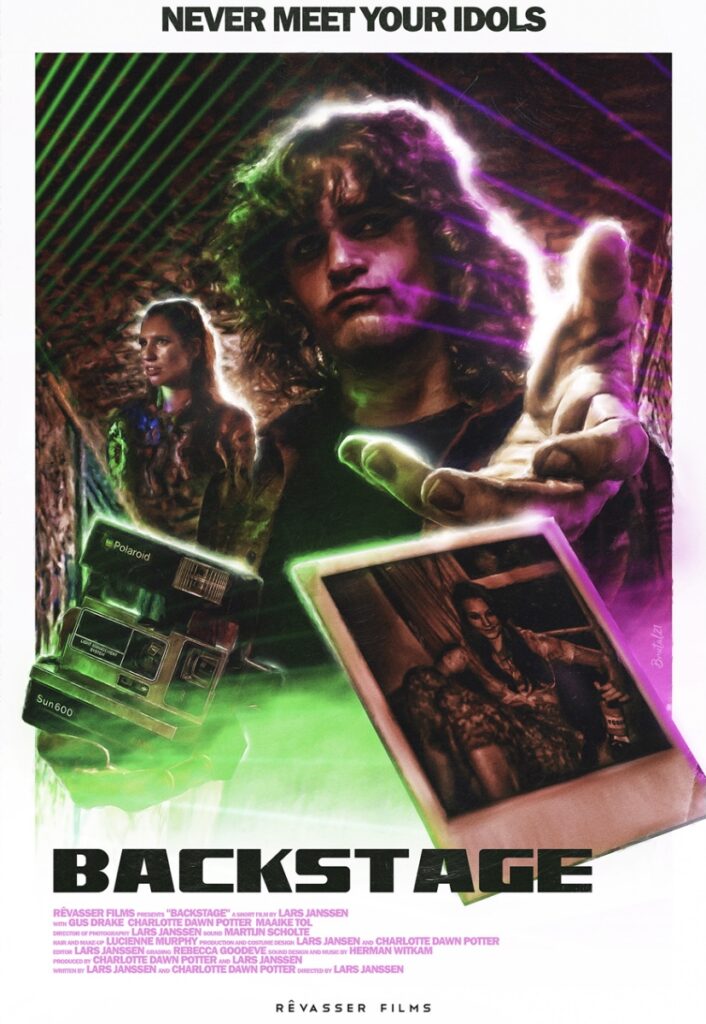 Backstage is a visual feast that takes inspiration from the 70s rock and roll scene, followed by keen performances, lurid lighting, and a solid thrilling narrative. The film follows Margot (Charlotte Dawn Potter), as she searches for her best friend who went missing the same night as they met an acclaimed rock star. Across the entirety of the film we are not given a moment to breathe, with the 'full throttle' essence being truly exercised, but that's not to say that Backstage doesn't take its time in developing a shocking tale of deceit, outlandish characterisation, and unforgettable imagery.
Share this story