What to expect at a Horror Film Festival?
Whether you're a fresh fresh-faced youngster who's just turned 18, new to the horror genre or a veteran fan who decided to venture from the comfort of their couch. There's a chance you've never been to a horror film festival, so we've put together this short guide on what to expect.
At Dead Northern, we have our own unique way of doing things, but there are themes and experiences that are common to all film festivals (horror or otherwise). So whichever event you choose you'll find a great place for fans and filmmakers alike to come together and celebrate their love of all things spooky and showcase some of the best and most unique horror films from around the world.
You'll often find special guests, Q&A sessions with filmmakers, costume contests, and other exciting activities.
Here's what you can expect at a horror film festival:
Screenings
The focus of any horror film festival will be its line-up of movie screenings so expect to see some truly terrifying movies. You'll get to see new releases, classic favourites, and a host of shorts from up-and-coming filmmakers.
One thing that makes horror film festivals so exciting is their variety of films.
Whether it's slasher flicks, psychological thrillers, or supernatural tales, there will be something for everyone at these events. You can also expect to find some lesser-known independent films that don't normally get much attention in mainstream media outlets. Many festivals also include short programs or themed blocks that focus on specific subgenres such as zombie films or creature features. There's usually something new and unexpected each year!
Panels & Events
Many horror film festivals also include panel discussions with filmmakers, actors, and other experts in the industry. This is a great opportunity for fans to interact directly with their favourite creators and gain insight into how they make their movies come alive on screen. Other events may include Q&As with cast members or costume contests where attendees can show off their best ghoulish looks! Don't forget to bring a pen and a programme as the end of a Q&A can be the perfect opportunity to get some celebrity signatures.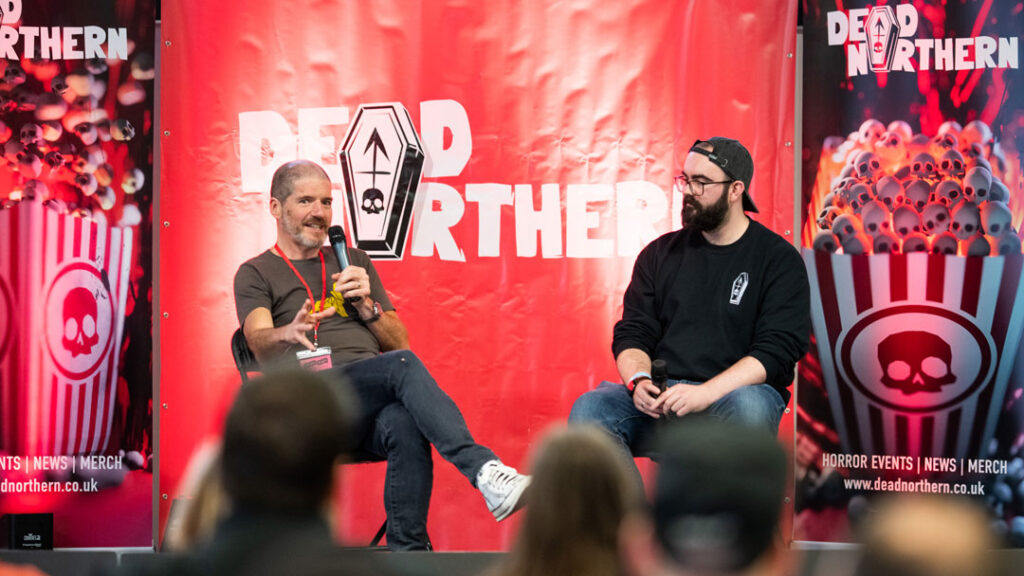 Special Guests
Many horror film festivals feature special guests from the world of filmmaking who provide unique insight into their work and experiences with making scary movies. These guests often include directors, writers, actors, producers, and other industry professionals who have made significant contributions to the genre over the years.
You may also find that these special guests are there for the duration of the festival, so keep that pen and programme handy for signatures.
Just remember that because someone is famous, they're still human beings. So, treat them with respect, no one wants a pen shoved in their face and they don't owe you a signature.
Fun Activities & Events
Most horror film festivals go beyond just screening movies by offering fun activities like costume contests, trivia nights, scavenger hunts, escape rooms, haunted houses, and more! This is a great way for attendees to take part in some extra entertainment while celebrating their favourite genre.
At Dead Northern, we've hosted a Séance (pretty sure that's a first), campfire ghost stories with the audience and A horror-themed Prom just to name a few.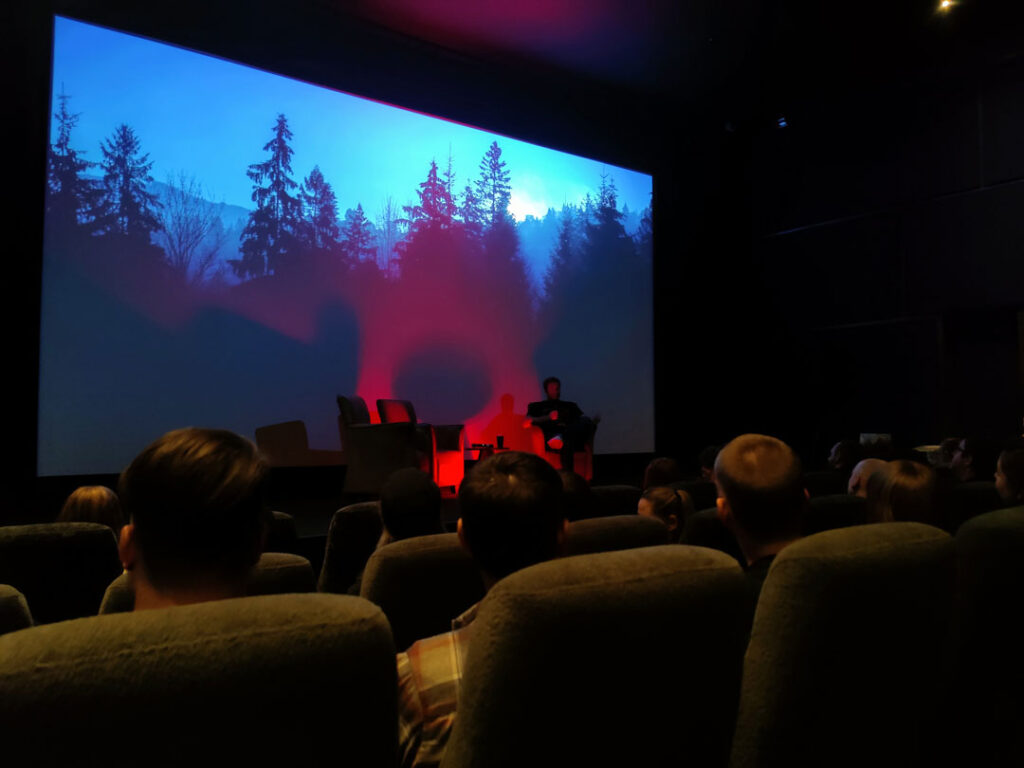 Merchandise
Horror movie buffs know that merchandise is an important part of fandom culture which makes it no surprise that many horror film festivals have vendors selling memorabilia like posters, t-shirts, DVDs, collectables and more at their events. It's always fun browsing through these booths filled with spooky goodies! Check out our Dead Northern Signature merch here or go to our Etsy page for more horror-related merch click here
Friends & Community
Like most things in life, doing them in the company of others only enhances the experience. So, if you've got like-minded friends book together and come as a group.
If not, it doesn't matter if you come on your own. You're in a cinema, and you're going to be watching movies and likely sitting next to a stranger for days, so just say "Hi". Ask any film festival regular and they'll be able to point to at least one close friend they made from attending an event.
And don't worry about being shy, if one of the Dead Northern team sees you floating around on your own, we'll come and chat with you. It's all part of Northern hospitality!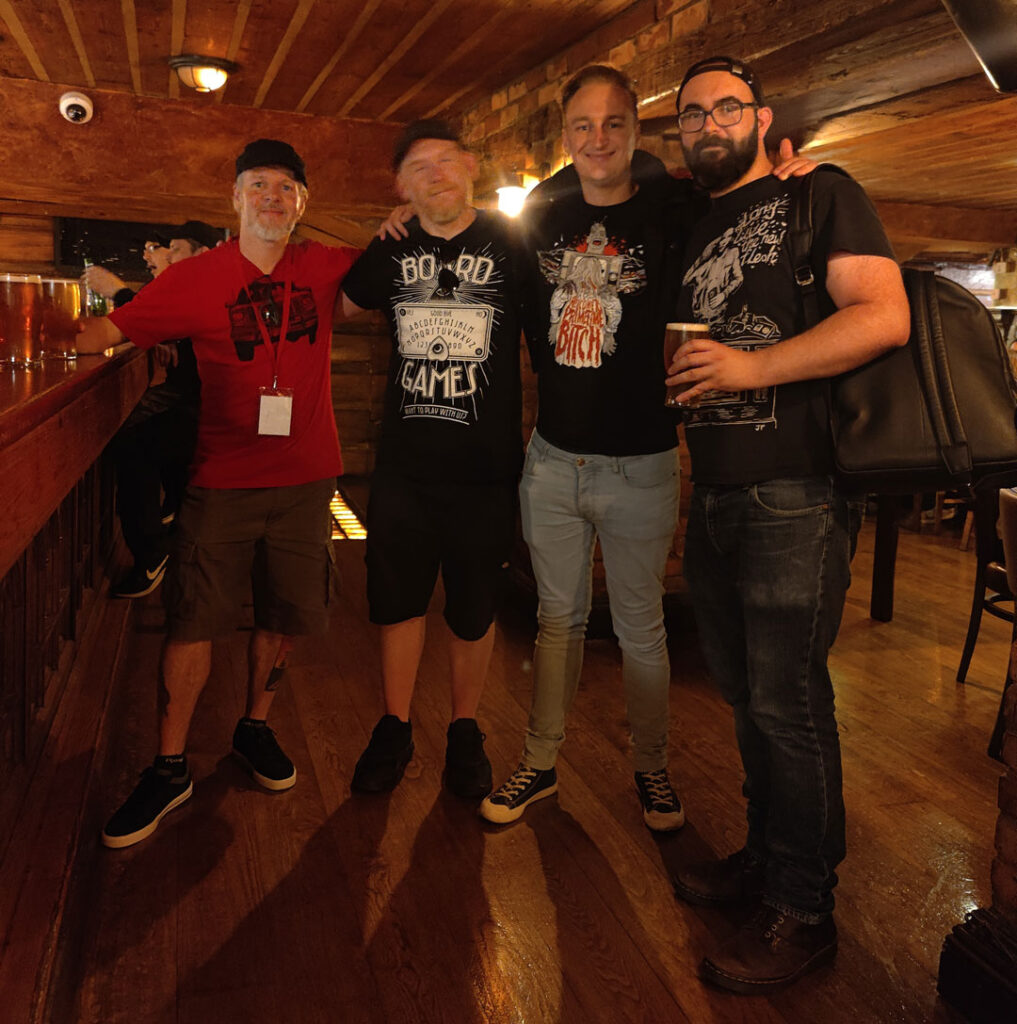 Networking
There's a time and a place to be throwing business cards out like a magician, and the festival isn't one of them. That said festivals are a hive of industry talent so talk to people (outside the screenings!). You never know, the next person you talk to may just be the scriptwriter you've been looking for.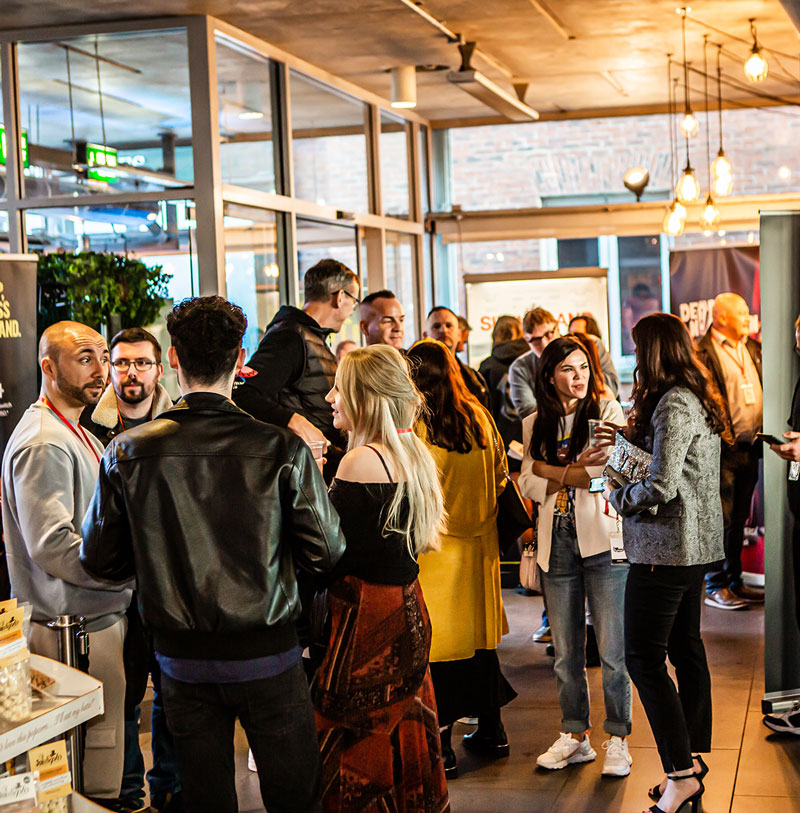 Parties
When the movies stop the parties start! Every film festival will have a party of some sort. At Dead Northern expect live entertainment, live music, awards, and a bar that's open 'til the early hours. This part we love. Dead Northern was born from a beer festival, we like a party.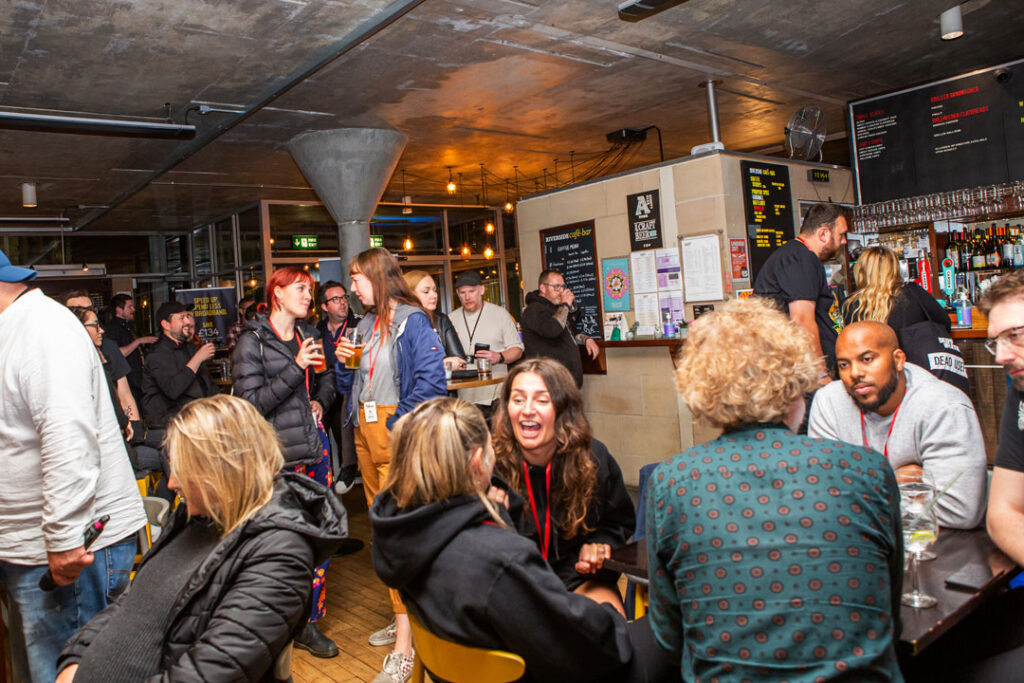 Atmosphere
Last but not least – don't forget about the atmosphere when attending a horror festival! Expect lots of cosplayers dressed up in costumes inspired by characters from your favourite scary movies along with plenty of decorations throughout the venue set just the right mood for some frightful fun! Overall, if you love horror films then attending a local or international festival should definitely be on your bucket list this year! There are so many amazing experiences waiting just around the corner – all you need to do is take that first step towards discovering them yourself…
We can't wait to meet you at one of our events but it's only fair to give a shout-out to the other festivals scaring people up and down the country – Check out our post about the other horror film festivals in the UK.
If you've decided you're going to join us at one of our events make sure to read our top ten ways to survive a horror film festival.
Share this story