Thought Bubble 2022 Special – Horror comic book adaptions
To celebrate our first year representing everything horror at Thought Bubble Comic Art Festival, here's our list of the best comic adaptations to film!

The Crow (Directed by Alex Proyas, 1994)
A year after his death, musician Eric Draven (Brandon Lee) awakens from his grave to avenge the death of his fiancé.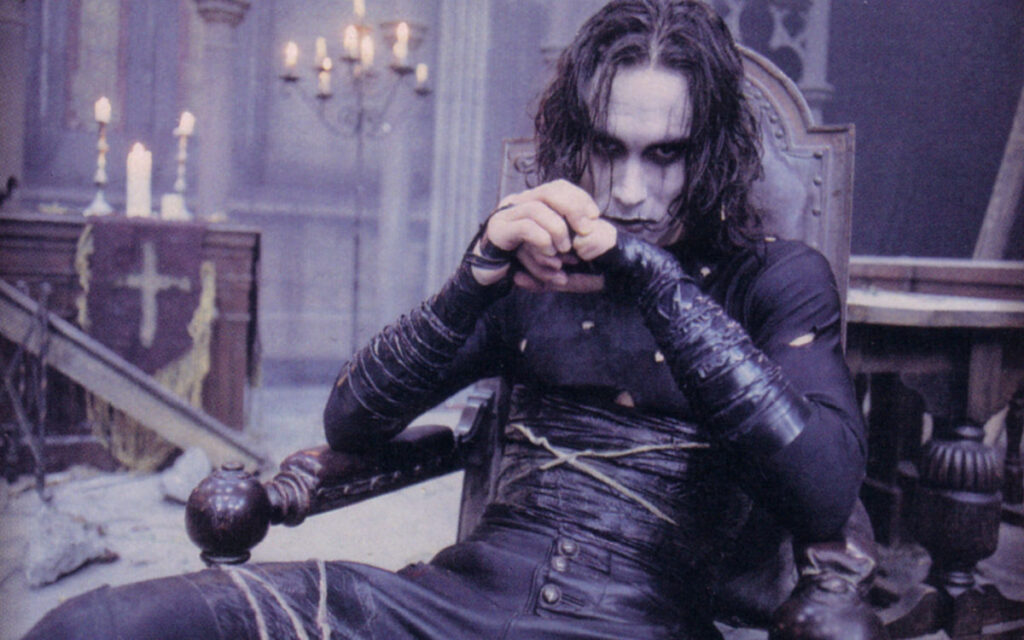 The Crow is a vengeance tale complete with a dark romance spin and ripe kinetic energy that shines thanks to the film's comic book roots. Adapted from James O'Barr's series of the same name, The Crow has gone on to release an extra three films, a TV series, and an upcoming reboot starring Bill Skarsgård as the avenging musician. The Crow is infamous for the tragic death of Brandon Lee, who passed away on set. However, the film went on to earn a cult-level status that has kept Lee's legacy as Eric Draven in high regard for over two decades now.
Hellboy (Directed by Guillermo del Toro, 2004)
In an attempt to win the war, a team of Nazis accidentally summon a demon into the human world. Years on, the creature works to fight evil away, however, when forces from his past arise to the surface, Hellboy (Ron Perlman) finds himself in the toughest battle of them all.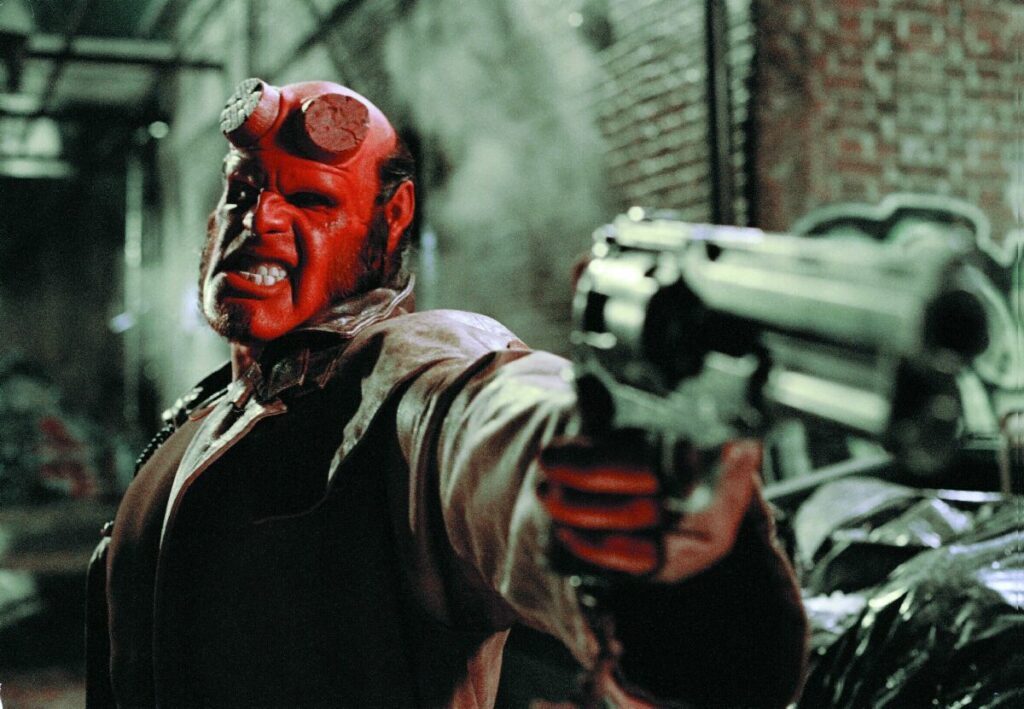 Originally conceived from the mind of comic book artist Mike Mignola is Hellboy, a half-human/half-demon straight from East Bromwich..?! (According to the comics). Both in the adaption and the comic book Hellboy may be a beastly crimson demon, but he sides with the 'good' and helps to keep the universe safe from paranormal incidents. The first filmic entry into the franchise, and quite easily the best pick, has to be Guillermo del Toro's take on a hybrid demon/action movie complete with exceptional character design, an immersive universe that compliments the fantastical elements and an off-kilter sense of humour that melds in perfectly with del Toro's Sharp directorial eye.
30 Days of Night (Directed by David Slade, 2007)
Just as the small Alaskan town of Barrow enters its 30-day polar night, a swarm of vampires takes over the land.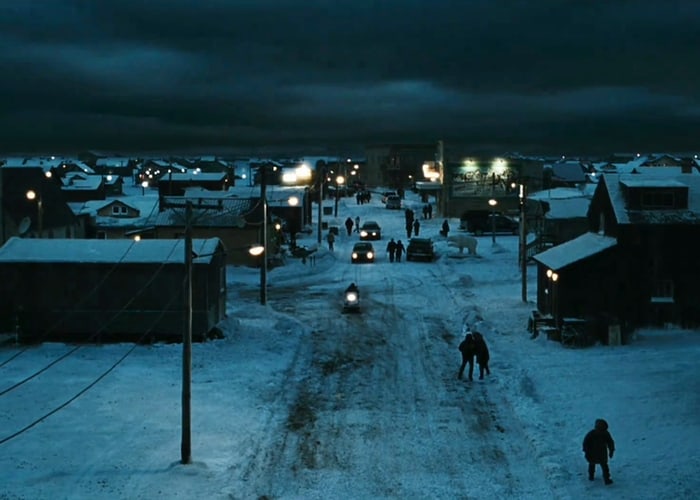 Rapid, bloodthirsty, remorseless, and evil vampires do not usually belong in snowy movies. Yet, David Slade's adaption of Steve Niles comic book miniseries resulted in one of the most nail-bitingly tense horrors of the mid-2000s. The polar night backdrop entwines with the fear factor of the creatures impeccably well, allowing for the isolated landscape to have this eerie, inescapable aura surrounding it the entire time. Furthering the intense thrill ride is the practical effects that make the most of the brutal kills, leaving no gory detail hidden. 30 Days of Night is a daring feat that has no qualms in threatening the life of every character, no matter how central they are to the story.
Blade (Directed by Stephen Norrington, 1998)
A Half-mortal/half-vampire takes on a vow of revenge to rid the world of vampires.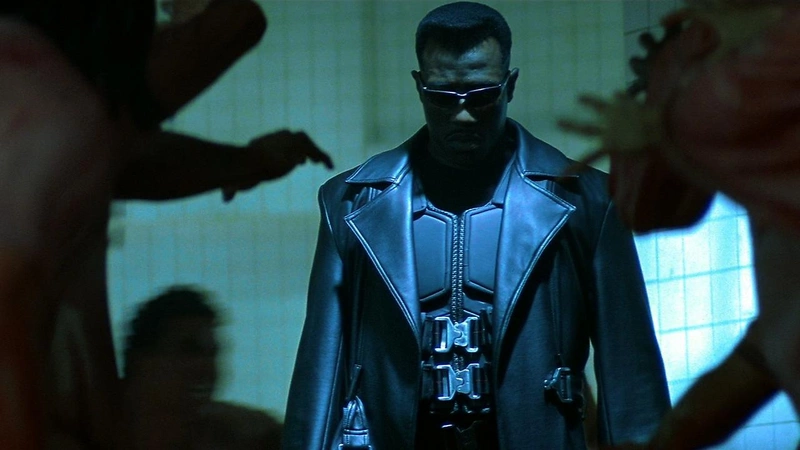 Many superhero franchise fans may have noticed that newer additions to the Marvel universe such as Doctor Strange in the Multiverse of Madness (2022) and Werewolf by Night (2022) have been amping up the fright factor. However, these were not Marvel's first attempts at drifting into the dark side. Blade first appeared in Marvel's regime in The Tomb of Dracula #10 (1973) where the ruthless vampire hunter, known as Blade (played by Wesley Snipes in the adaption), will stop at nothing to rid the world of evil vampires. Blade has an undeniable smooth quality that emits this 'cool' aesthetic, feeding into the leather-clad band of vampire films that saw a resurgence in the late 1990s.
Ichi the Killer (Directed by Takashi Miike, 2001)
Whilst searching for his missing mob boss, Kakihara (Tadanobu Asano) comes across Ichi (Nao Ômori), a psychotic killer who knows no limitations.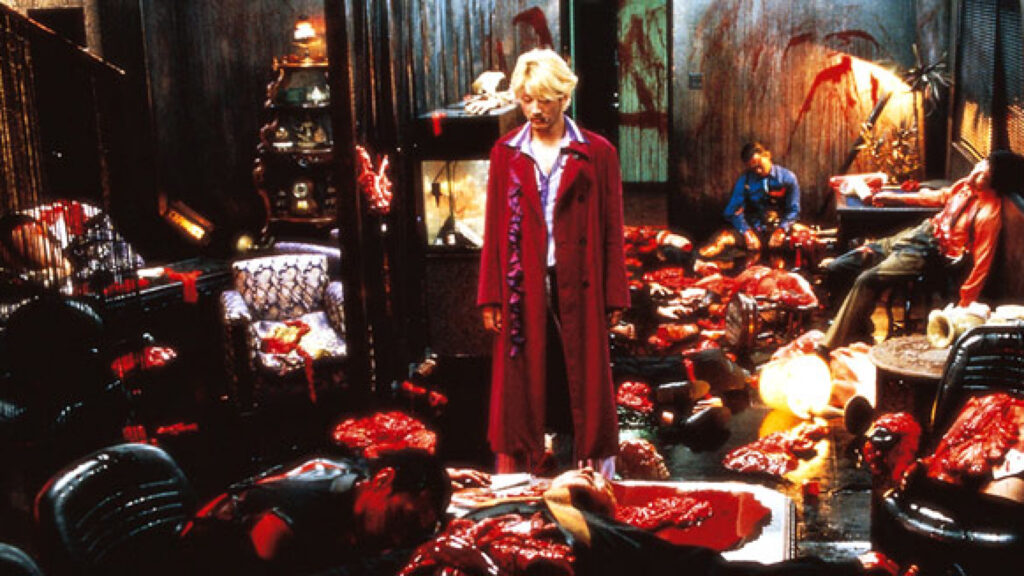 In 1993 Hideo Yamamoto wrote and illustrated Ichi, a graphically violent manga that in 2001 was adapted into an even more horrifically savage horror. Directed by one of Japan's most intense filmmakers, Takashi Miike's Ichi the Killer has been fully banned in Malaysia, and Norway and refused distribution in Germany. Just like its original source the film begins at 100mph and refuses to slow down, fully fleshing out the quick-paced action with more than enough cruelty and energetic stylisation to ensure a wild time from start to finish. Ichi the Killer is a risk even for experienced gore-hounds, let alone new viewers!
Constantine (Directed by Francis Lawrence, 2005)
Exorcist and demonologist by trade John Constantine (Keanu Reeves) go on a mission to help solve a mysterious case that has the potential to end mankind.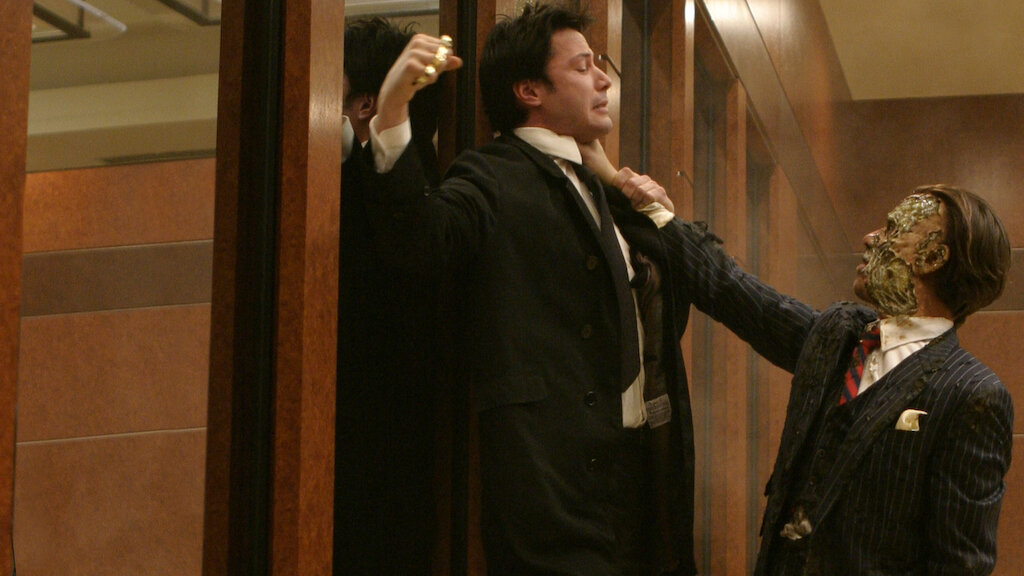 DC Comics' Hellblazer was loosely adapted in 2005 with the Keanu Reeves led Constantine, following an exorcist with the ability to banish demons from the earth. Although the Francis Lawrence adaptation differs quite considerably compared to the comic, the film still manages to transport the audience into a cryptically contrived world filled of battles of good vs. evil, coupled with impressive visuals and gripping dynamics throughout. Constantine has fallen under the radar over the years, but with the ever-rising popularity of comic book adaptions and news of its sequel in the works, could Constantine be seeing a second coming?
Tales from the Crypt (Miscellaneous, 1989-1996)
Join the Crypt Keeper for some of horror's most frightening stories.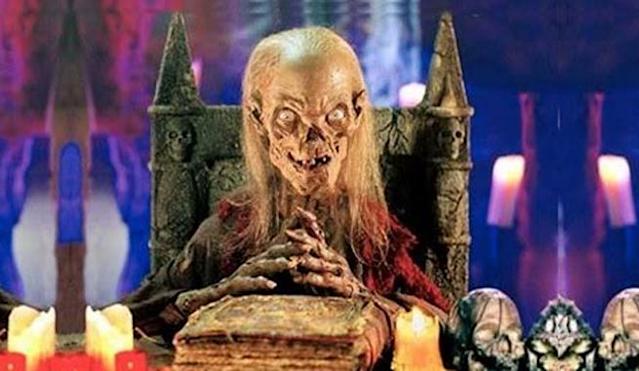 Based on EC Comics series in which each issue would feature multiple horror-based stories accompanied by vivid graphics is Tales From the Crypt. The show has earned itself a massive name within horror, with the anthology-based work producing multiple spin-offs, a cartoon series, a game show, and radio series. In keeping with its source material, Tales from the Crypt balances ghostly frights with a dark sense of humour, mainly found within the show host known as The Crypt Keeper (voiced by John Kassir) whose corpse-like appearance, one-liner jokes, and ultimately creepy demeanor perfectly compliment the madness of each story.
I Am Not Okay with This (Directed by Johnathan Entwistle, 2020)
Sydney (Sophia Lillis) is a normal teenage girl battling through the trials and tribulations of girlhood, high school, and her superpowers.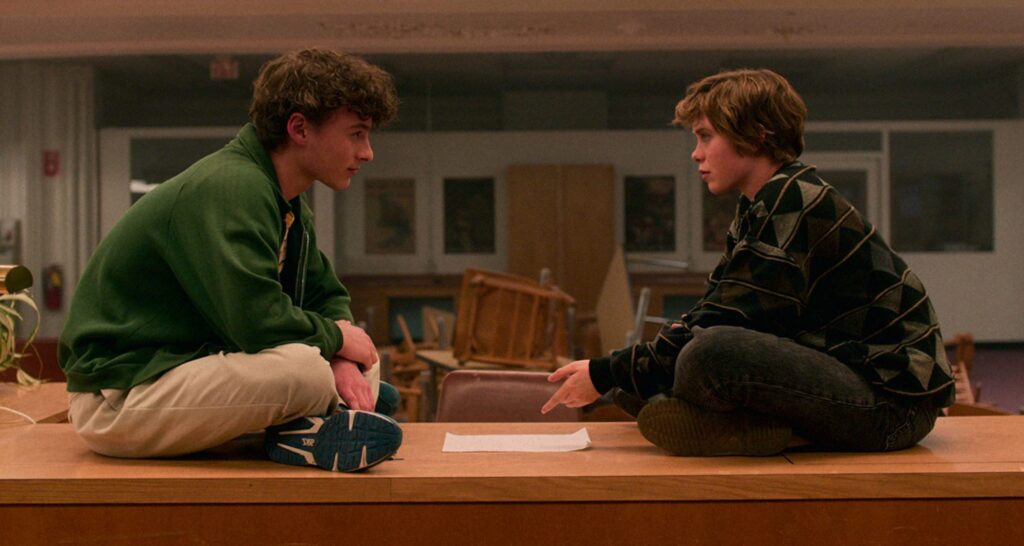 Although short-lived with Netflix cancelling after just one season (despite the high ratings and positive reviews), I Am Not Okay with This still remains one of the more impressive television adaptations of a graphic novel. With a show so entwined with social hierarchies and teenage exploitations, as well as the whole 'existential crisis over one's supernatural abilities, a strong lead is necessary. And that's exactly why I Am Not Okay with This excels; the character of Sydney is both incredibly well written and portrayed, making this one-season show a must-watch for anyone. And lets not forget to mention that incredible finale that had viewers' jaws dropped to the floor.
The Walking Dead (Miscellaneous, 2010-2022)
After a deadly outbreak, flesh-eating walkers dominate the earth, leaving the few survivors to fend for themselves in a deadly world.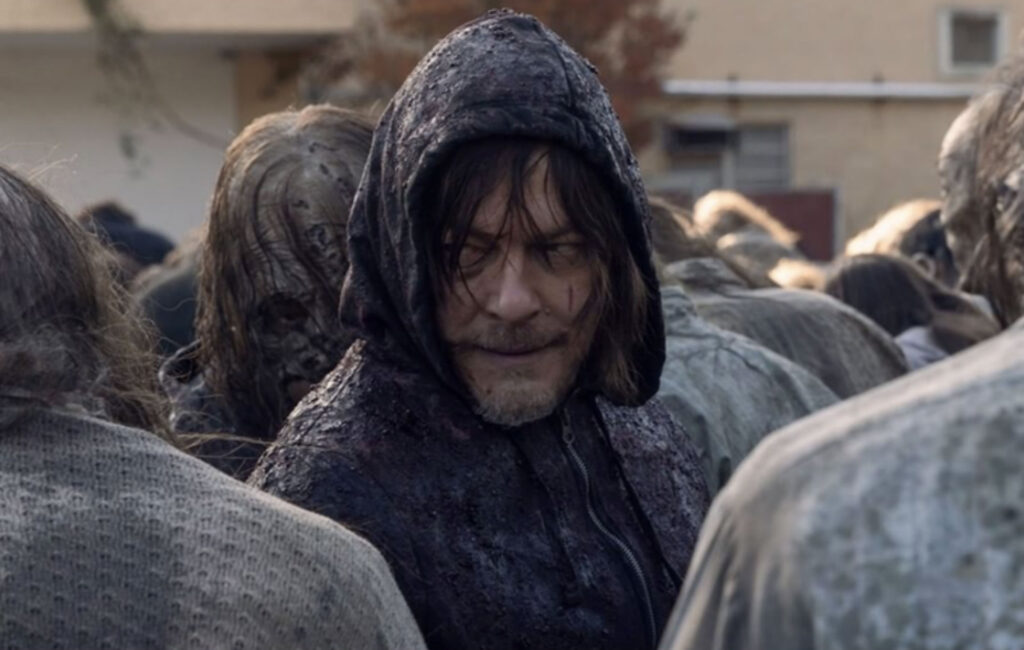 The Walking Dead is not only one of the most successful comic book adaptations across the board, but it is also one of the most acclaimed zombie TV series to ever exist, with over 155 nominations for awards (ranging from Emmys and Golden Globes to the Fangoria Chainsaw and Critics Choice awards). The Walking Dead is based on the comic series of the same name which ran for 193 issues before ending in 2020. Over time the show has been praised for its internal conflicts, digging into the moralities of survivors and how ugly society can be when put under pressure, reminiscent of classic zombie narratives seen in Romero's Dead series. 
Looking for more top horror lists and reviews? Check out our blog here..
Share this story