This week in horror – News round up 15.09.20
This weeks horror news round up comes from Grace at Film Overload!
Netflix Halloween line up revealed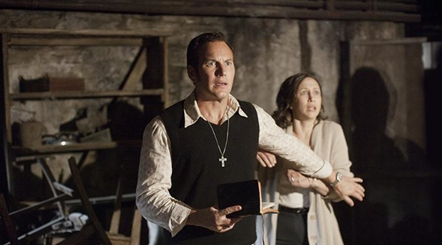 Many horror fans will be counting down the days until Halloween and what better to accompany these crisp Autumn nights then a spooky selection of great horror films coming to Netflix this October. Some genre familiars such as The Conjuring (James Wan, 2013) and Paranormal Activity 4 (Ariel Schulman and Henry Joost, 2012) will be greeting our screens at the beginning of October.
Alongside this we'll be introduced to a handful of new films such as the chilling Norweigan flick Cadaver (Jarand Herdal, 2020) which follows a family attending a nuclear aftermath charity event that soon takes a dark turn. Also we have His House (Remi Weekes, 2020) where we are introduced to a refugee couple escaping South Sudan, only to discover the quaint English village they stop in has an evil presence lying beneath them. Netflix are sure to release a more detailed list brimming with Halloween favourites so be sure to keep checking our weekly news round-up for further information.
Team behind The Ritual gets the green light for the book adaption of No One Gets Out Alive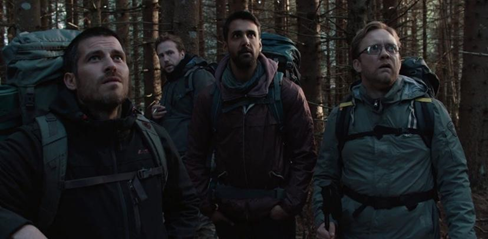 2017's The Ritual (David Bruckner) soon cemented its place as a modern British folk horror dealing with traditional folklore and mythology. The film came from the brilliant horror author Adam Nevill's original novel, so it's no surprise his other hit book No One Gets Out Alive (2014) is being adapted by Netflix.
The novel has a haunting story following a young woman who is strapped for cash reluctantly moving into a cheap flat, however the seemingly harmless strange occurrences soon rapidly manifest into something much more sinister. If The Ritual is anything to go by, No One Gets Out Alive will be a hit success.
Trailer for Bloody Hell is released, promising audiences a dark ride into Hell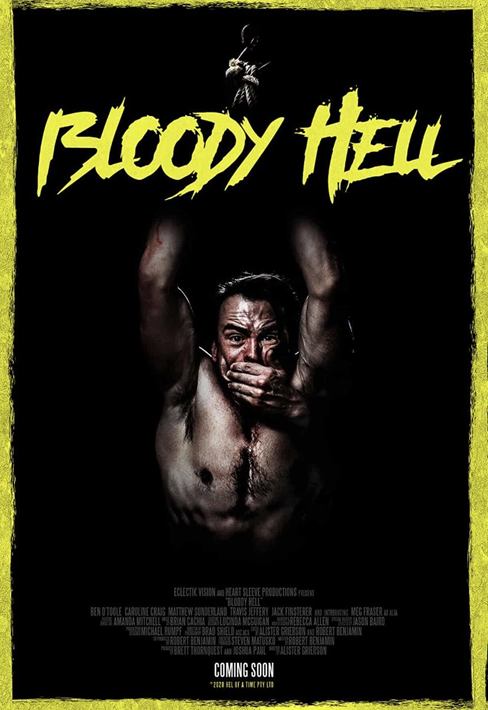 The old saying of "it could be worse" certainly comes to life in Alister Grierson's latest contribution to the genre. In what appears to be a hellish life, Rex (Ben O'Toole) is desperate to escape to some sort of normality, however his planned trip to the seemingly peaceful Helsinki lands him in the home of a psychotic family hellbent on making his life a nightmare. Not much has been released about the film just yet, but from the looks of the fast paced trailer the audience are in for a gruesomely fun ride.
The Walking Dead announces its final series, however a fan favourite spin-off is announced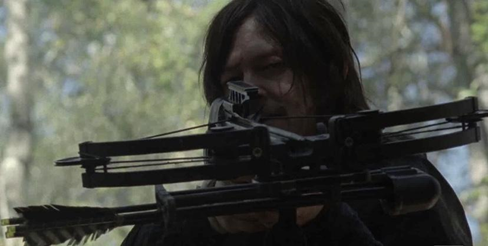 The Walking Dead has been on our screens for ten years now, with it seeming to be one of the most infamous horror tv shows. With this being said the official Walking Dead Twitter account announced that the 11th season concluding in 2022 with a total of 24 episodes will be its last ever season. The last stretch of episodes are set to be an epic showdown where the longstanding Negan's (Jeffrey Dean Morgan) fate is finally revealed.
However for upset fans the news of the series coming to an end is not all bad news, with series favorites Carol (Melissa McBride) and Daryl (Norman Reedus) set to get their own spin-off show. News has been kept under wraps regarding whether the show will feature an insight into their lives prior to the 'walkers' or if it continues with their journey after the series. But at least fans will be able to see Daryl Dixon rocking his famous crossbow once again.
Mike Flangan's proposed plans for adapting Stephen King's The Dark Tower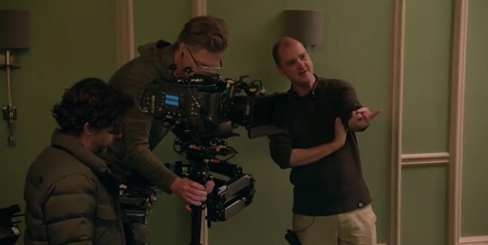 Horror adaptations are not easy projects to tackle, with Stephen King's original series The Dark Tower seeming to prove the point. This book had a decent stab taken at it in 2017 with Nikolaj Arcel attempting to bring a complicated story to the big screen. Despite the star-studded cast including Idris Elba and Matthew McConaughey, the film suffered from a lacklustre critical consensus.
The ever innovative Mike Flanagan (Oculus, Doctor Sleep, Hush) has reported at Fantasia International Film Festival that he would be up for adapting King's novel. And it seems that Flanagan could be the person for the job, with two King adaptations behind his belt already. Both Gerald's Game (2017) and The Shining sequel Doctor Sleep (2019) earned both an almighty box office and critical success. For horror fans this news rings a possible third collaboration between King and Flanagan.
Paranormal Activity franchise plans to add a seventh film to the series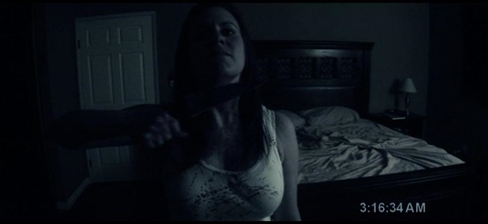 Whether you love it or hate it, Paranormal Activity's sheer success and marketing of the films has been seriously impressive; in fact, the first film earned its place as one of the highest profiting films of all time as it earned back its budget over 30 times.
2015 saw the supposed end of the series with Paranormal Activity: The Ghost Dimension (Gregory Plotkin), however Blumhouse Productions and Paramount Pictures confirmed the found footage ghost films will continue as a seventh entry has been confirmed, with an expected release date for 2022. What's even more exciting is the fact that previous Paranormal Activity alumni Christopher Landon is putting in his contribution into the film.
The Strangers director Bryan Bertino comes back with a bang with The Dark and The Wicked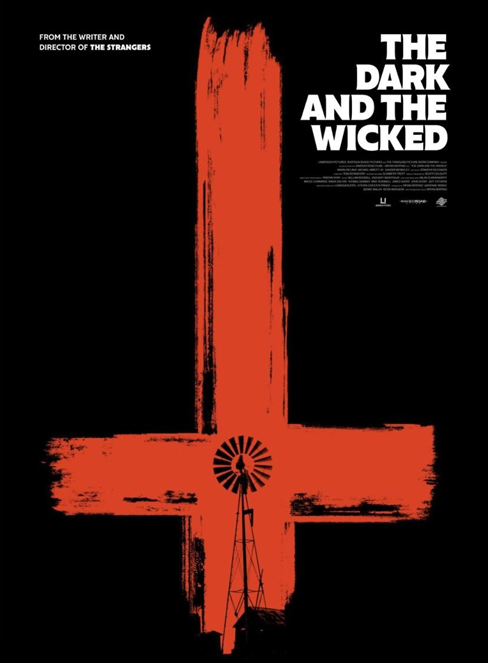 Bryan Bertino shocked audiences with his 2008 home invasion horror The Strangers. This time he is back with another chilling film that plays out as a daunting slow-burner. The Dark and The Wicked stars Marin Ireland (The Umbrella Academy) and Michael Abbot Jr. as two siblings who travel to a rural town to be with their dying father.
Evil elements soon start to take over, leaving them in a waking nightmare. The rural setting combined with a slow pace provides a harrowing aesthetic quality similar to that of Bertino's previous works. The film certainly builds up an atmospheric dread that will stay with audiences long after watching.
Mass Hysteria brings an equal measure of comedy and horror this October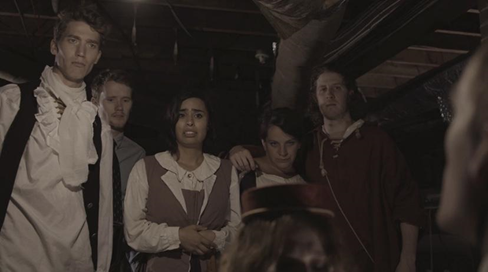 Horror comedies can sometimes miss the mark, with films not balancing the two juxtaposed sub-genres. However, Mass Hysteria (Arielle Cimino and Jeff Ryan) seems to juggle both with ease. The film follows a group of Salem Witch Trial reenactors being hunted down by an angry mob to avenge the death of a tourist on All Hallow's Eve. The film will be released via VOD and has an expected release date for the beginning of October.
Syfy's new Chucky series has its production delayed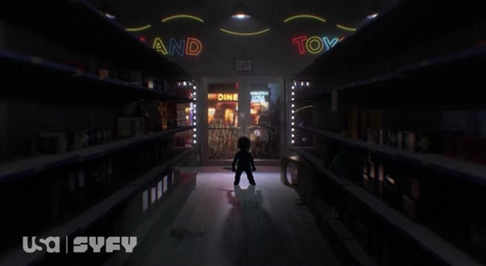 Due to the current times we live in many release dates and scheduled productions have been slightly pushed back. One of these being the highly anticipated series based on one of horror's favourite dolls, Chucky. The series was set to air on Syfy, with the first episode premiering this Autumn, however this has now been moved to 2021.
The series will bring back the roots of Chucky as not only will Brad Dourif (the original Child's Play voiceover) be voicing the role, but Jennifer Tilly will also be joining the line-up. What's even more exciting is that fans of the franchise will be potentially offered a true origin story of how Chucky came to be the evil creature he truly is.
Zack Snyder's Army of the Dead set to release a surrounding prequel and anime series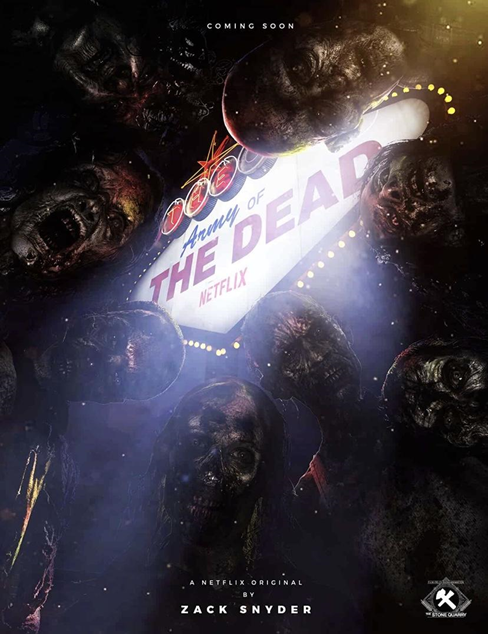 Snyder is no stranger to zombie films, with him tackling George A. Romero's Dead-series in 2004 with the remake of Dawn of the Dead. So who better to further the zombie legacy than Snyder. His latest film Army of the Dead acts as a rough sequel to its predecessor and follows a troop of mercenaries as they orchestrate a heist on a casino during a zombie apocalypse.
Even though the film hasn't been released yet, the green light has been given for a prequel and an anime series. Little has been released about the prequel and series, but we do know that Army of the Dead's lead character Scott Ward (Dave Bautista) will reprise his role in the anime series.
Body-swap meets horror in Vince Vaughn and Kathryn Newton's new film 'Freaky'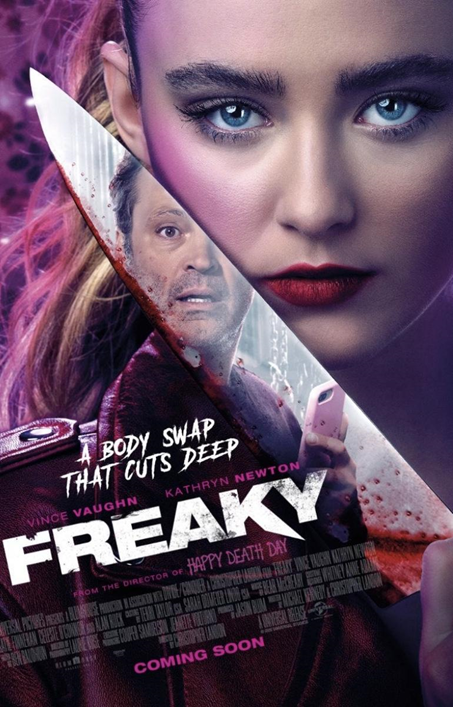 Christopher Landon gives us a highly entertaining horror with Freaky. The film follows the 17-year old wallflower Millie who ends up trapped in a maniacal serial killer's body. To make matters worse she only has 24 hours to get herself back before the swap becomes permanent. The trailer promises a highly charged film, equipped with plenty of comic relief for those gnarly kill scenes.
Vince Vaughn plays the Blissfield Butcher who has been stalking the local town and brutally killing his victims. Vaughn seems to fit the role of a butch killer, but with a teenage girls personality, making it one of his most interesting roles yet. One particularly entertaining scene involves him convincing Millie's friends that he is in fact her via re-enacting their school's cheerleading dance motto.
Despite the amusing antics the film ensures a great deal of carnage, with the Butcher's dusty layer adorning dead mutilated animals hanging by string. Alongside this the trailer gives a brief glimpse into his gratuitously violent murders. Landon seems to be somewhat of a genre reviver; his previous success Happy Death Day (2017) dealt with a Groundhog Day time loop continuation and now Freaky experiments with a Freaky Friday-esque body-swap film.
This weeks article comes via Grace from Film Overload, you can check out more of her work here.
Share this story