2021 Festival Review – Zomblogalypse
Back in 2008 three friends Hannah Bungard, Miles Watts, and Tony Hipwell took up the ingenious idea of mashing the upcoming blog craze with good ole' zombies to create the hit web series Zomblogalypse. Across the years the hype for this ultra-violent, yet hilariously amusing web series only grew, so why not make it into a movie?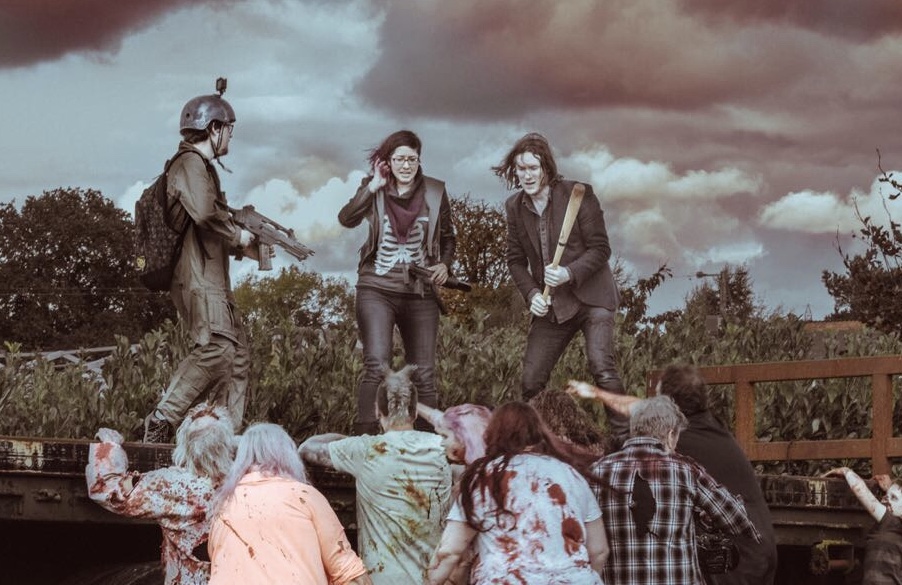 Zomblogalypse follows a group of three ineffective survivors of a zombie outbreak, however instead of wallowing in despair over the world being ripped to shreds Hannah, Miles, and Tony find alternative ways to pass the time, including blogging their adventures in this wild and quaint lifestyle they have found themselves in post-apocalypse.
Comedy and zombies are two peas in a pod, but this subgenre has had its edginess worn down over the years as hundreds of quick-buck' horror's have saturated the market, but do not be fooled, Zomblogalypse is fresh, exciting, and beyond a doubt ludicrously entertaining. Boasting about great fun and silly events is all well and good, but you also need a strong backbone that supports the film amongst all the buffoonery. Zomblogalypse is certainly not without its wits as the ultra gory and ghastly zombie practical effects shine a light on the immense craft that has clearly gone into creating the film.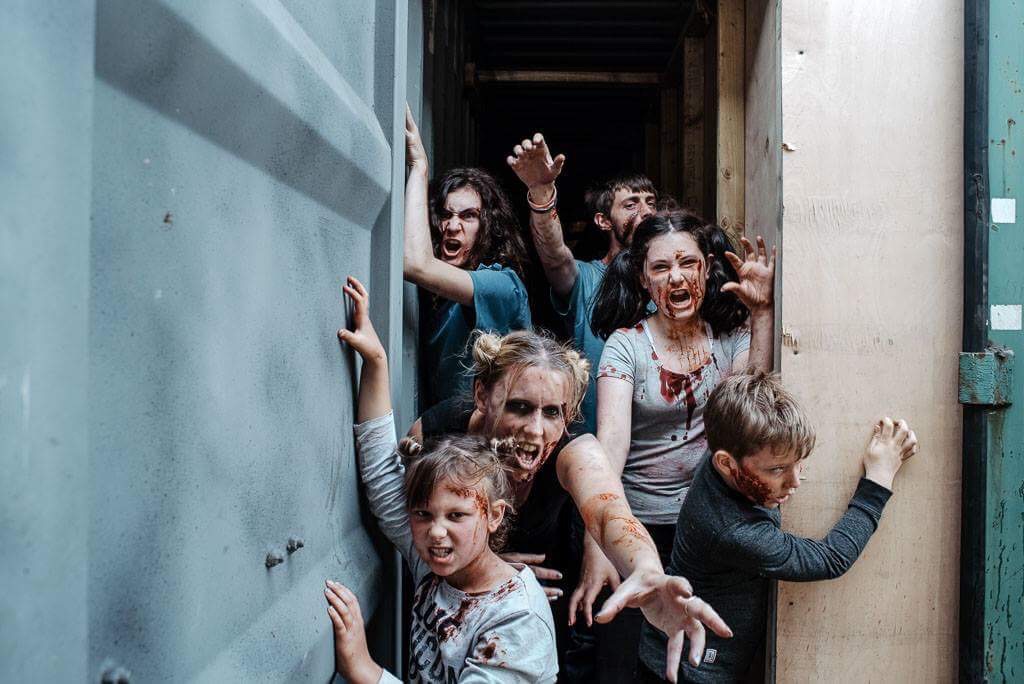 When it comes to a zombie film, the undead is typically just one piece that brings the whole puzzle together, though that certainly doesn't mean that their importance goes undetected. Throughout the film the SFX team does not hold back, expect to see plenty of rotting, decaying flesh, accompanied by stringy tendons and flailing limbs! The entire 'look' of the zombies breaks any micro-budget conventions as they really are a horrendous sight to look at, even a bit too frightful, seriously their horrific appearance will definitely linger with you…
This visual bravado undoubtedly excels. But Zomblogalypse would not be the same without the spirited characters of Hannah, Miles, and Tom who put on a great performance. Throughout the film, I couldn't fail to notice an unequivocal sense of Britishness that leads to many laughs. Instead of focusing too much on the hurrah of the end of the world, we are treated to plenty of everyday household squabbles and general bickering. And that's why Zomblogalypse totally works, it knows not to take itself too seriously, thus perfecting a noble level of comedic timing.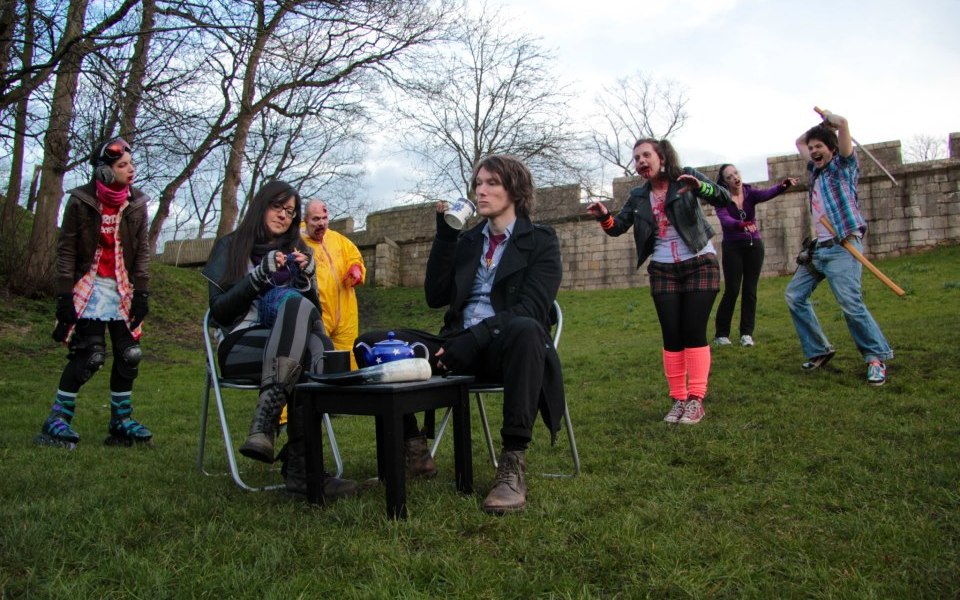 The film makes the brave decision of using found footage to drive the film. Found footage has somewhat of a 'marmite' reputation amongst horror fans, you either love it or you hate it. Nevertheless, the effectiveness is all the same. The intimate method takes you on the journey with the gang, making sure that we get to see every little tidbit, particularly the haphazardous ways in which they battle the zombies.
Zomblogalypse deserves to be raved about. I have been put off once or twice by zombie comedies in the past, but I can admit that this web series turned future movie hit has definitely changed my mind for the better. Adding to this unmatched gem is the homegrown essence. Bungard, Hipwell, and Watts created the original series with no financial backing whatsoever, and across the years they have formed a movie that has already received great buzz. The heart that has gone into the film is obvious and I cannot wait to see what they come up with next. 
You can check out Zomblogalypse on Sunday 26th September 2021 at this years fest, tickets and details here.
Share this story