Review – Skinamarink (2023)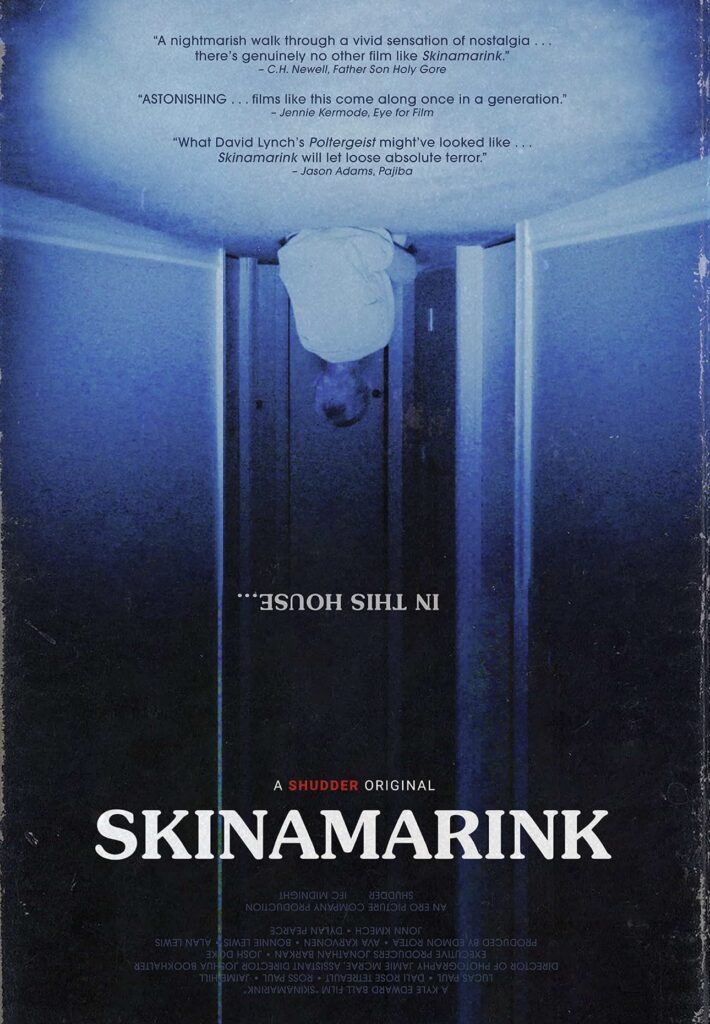 Skinamarink has ruled the horror scene ever since its premiere at the festival fun last year, with many flocking to the web to bellow endless praise over creator Kyle Edward Ball's debut feature film.
In what can only be described as an experimental film that relies on psychedelic exteriors and eerily sinister dramatics, is Ball's personal account of fear, particularly the fear that sows its seeds into one's psyche at an early age, and just manifests, adapts, and worsens as time goes on. As a guide for Skinamarink's rooted terror, it is worth noting that in order for Ball to get right down into the nitty gritty of horror, he would ask via his youtube channel for audiences to comment on their worst nightmares, which often would stem from the boogeymen and monsters under the bed that we dream-up during childhood.
Skinamarink was born from Ball's curiosity into fear, and more importantly, everyone's fear; leading to a thoroughly fleshed-out understanding of how to scare an audience.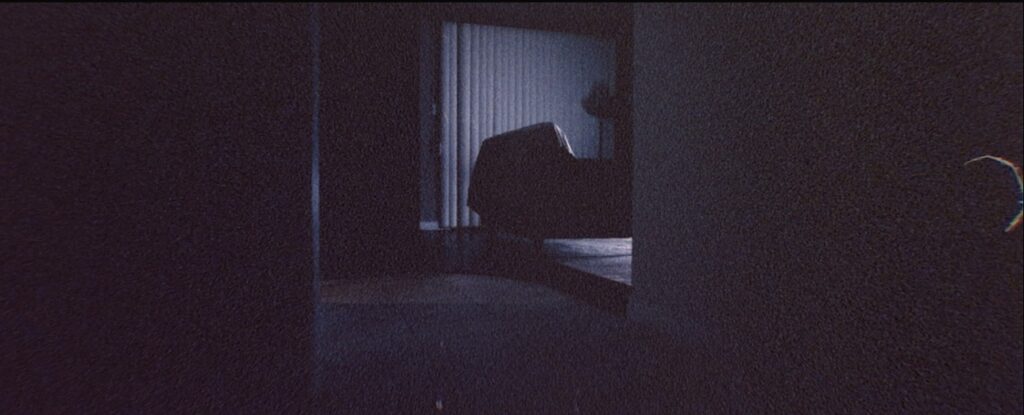 The film follows two children who upon suddenly waking up during the night discover that their father is missing and their house is now barren.
Skinamarink clearly works on a simple scale, with the story itself not bearing ludicrous, overdeveloped plot points and turns, instead Ball sets up a modest scene and allows the camera to take over and our imagination to run wild amidst the rather lonely, cold exterior.
Skinamarink employs the slow-burn route, taking sometimes excruciating amounts of time to build a chilling core that grapples with a harsh soundscape with classically sinister and gothic imagery. However, although the film has a ubiquitously atmospheric aura, Skinamarink certainly is not to everyone's tastes.
Much of the criticism is mediated from the 'obvious' scares. Whilst keeping this as discreet and spoiler free as possible, many of the heightened moments focus on the aspect of a 'forced scare', akin to an updated, predictable jumpscare. But is there such a thing as an effective horror film that remains unquestioned?
It's certainly a film that is going to create an interesting dichotomy. For some it will sow its seed deeply and for others it will be an entertaining watch and that's it. I side with the former; it's a brave expedition into white knuckled terror, taking both contrasting subtlety and outlandish subtexts to infuse a ghostly haunting tale of pure nightmare fuel. 
Want more top horror lists and reviews? Check out our blog here..
Share this story