Review – Last Night in Soho
The whimsical Ellie (Thomasin McKenzie), heads to the bright city of London to attend a prestigious fashion college, but her doe-eyed innocence is soon interrupted when she discovers an ability to slip back in time to the swinging sixties where she witnesses the life of wannabe starlet Sandie (Anya Taylor-Joy), who dangerously falls under club manager, Jack's (Matt Smith) spell.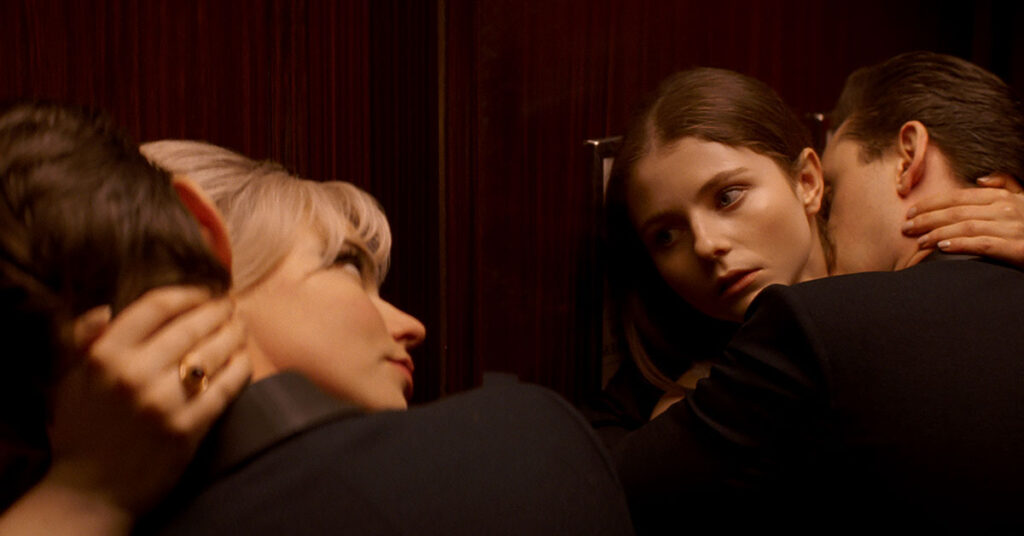 Dancing in neon bravado and swaying throughout time to paint a daunting picture varnished with chilling fates and show-stopping performances is Edgar Wright's Last Night In Soho. It seems that the promise of the film's release has been held over our heads for years, with its premiere being repeatedly delayed. Luckily enough the wait was certainly worth it as the film upholds every promise that was made in the dazzling trailer. 
Wright is no stranger to cult fandom, especially with Hot Fuzz and Shaun of the Dead floating in his seemingly endless filmography. Joining his talents is co-writer Krysty Wilson-Cairns, who deservedly garnered copious praise for her screenplay of Academy Award winner 1917. Together their collaboration of this riveting descent into imaginative violence is a force to be reckoned with and certainly a film to remember.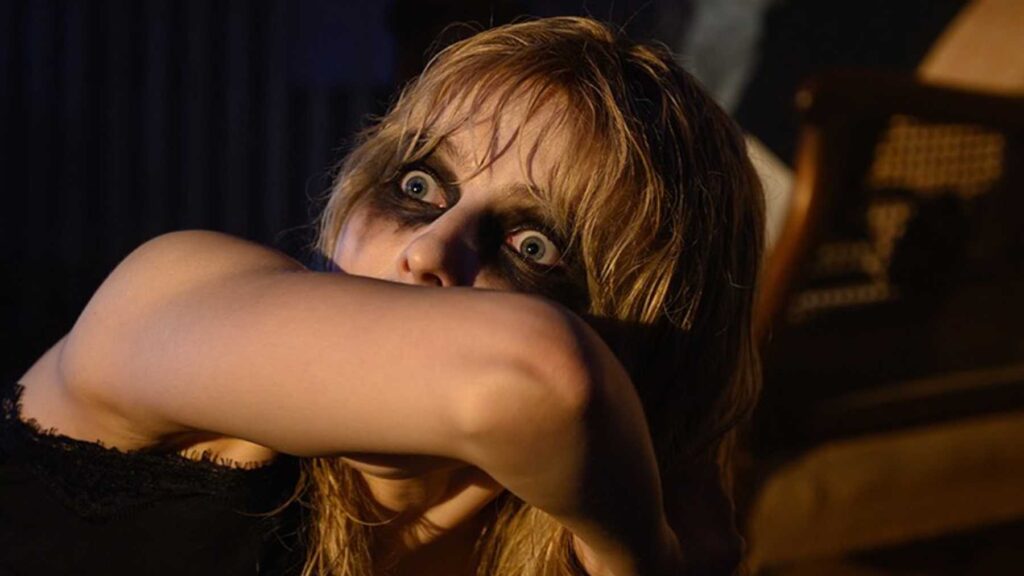 With all the praise comes a truthful reality, Last Night in Soho is difficult. There's no denying that the amalgamation of genres, which range from musicals to neo-noir comes with an inescapable level of chaos. The melancholic swells of drama echo throughout just as much as the shadowy thriller aesthetics. The whirlwind of vibes is what allows the film to be utterly mesmerizing and rather impressionable as a modern triumph in the horror genre. The clear inspiration from horror icons such as Alfred Hitchcock and Mario Bava is clear, but rather than simply manufacturing a carbon copy of what is already out there, we get to witness a new and exciting approach.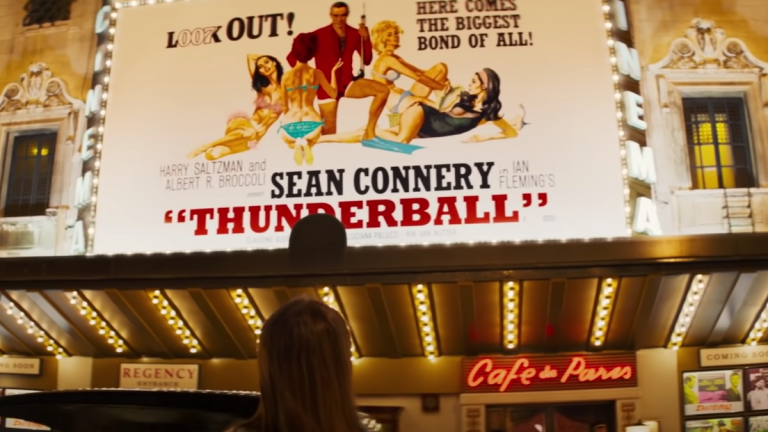 In an episode of the podcast 'Post Mortem with Mick Garris', Wright confessed to being engrossed by the culture of 1960s London after finding his parents' record collection, mainly consisting of The Rolling Stones, The Beatles, and Simon and Garfunkel. His perception of the time was formed through listening to these songs and admiring the vinyl covers, creating an almost romanticised dream-like interpretation of such a culturally significant time. In essence, Last Night in Soho is not too dissimilar from walking through a museum, immersing yourself in a time that is long gone. With each scene comes a barrage of songs that will ring familiar to nearly everyone, including Cilla Black's 'You're My World' and a haunting cover of 'Downtown' performed by Taylor-Joy. 
The film has this air of nostalgia from a time that viewers may not have ever experienced. Wright regenerates what we know as modern horror, forgoing the now archetypal film path in favour of enveloping late 1960s/early 1970s culture into the frame.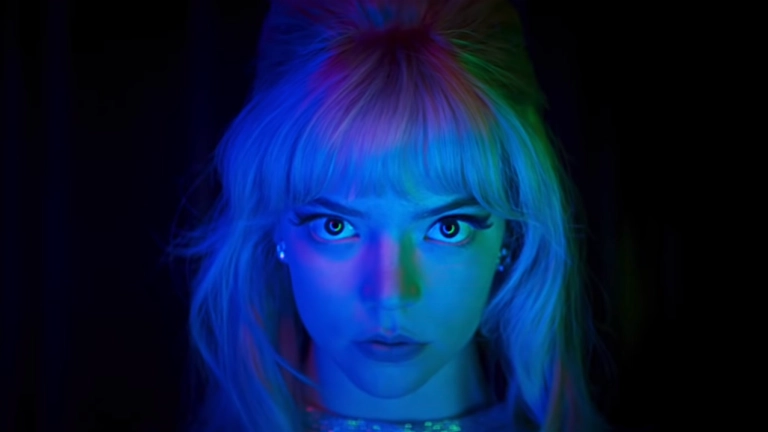 Last Night in Soho melts together Giallo influences alongside an eerie supernatural tale that creates a backbone so dense, that it makes the film almost hypnotic and impossible to forget. Giallo cinema has long been upheld on a pedestal within genre cinema, thanks to its innate ability to force the viewer to the edge of their seat, with aspects such as stark lighting, hyper-stylization, and graphic violence that plunges itself to the forefront of the narrative. In a commemorative ode to this, we get to see a type of format-based relationship that is common to Giallo cinema; an equal push-and-pull with both the story and the auditory/visual cues. Last Night in Soho liberally uses films such as The Bird with the Crystal Plumage as inspiration to conjure a blend of cathartic mystery, alongside a fully fleshed out story.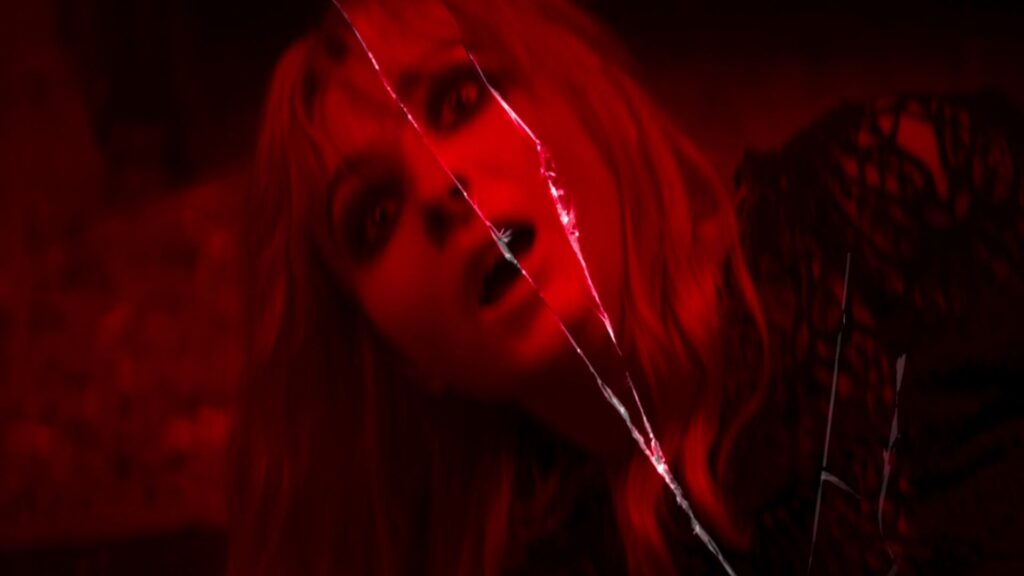 The film's rapid success is also owed to the immense performances by Mckenzie, Taylor-Joy, and Smith. McKenzie is a powerhouse who manages to build a character so vulnerable and feeble that gradually becomes ferocious in her motivations, whilst Taylor- Joy perfectly achieves a lost tormented soul whose troubles have made her both fragile and strong at the same time. One of the most surprising character developments takes place in Jack. Jack takes his form as the 'teddyboy' manager who could have easily been written as a typical sleaze whose creepiness is just a regurgitated version of every other predatory character that's already out there. Alternatively, Wright and Wilson-Cairns elaborate and create a brutally narcissistic character who truly reeks of pure evil.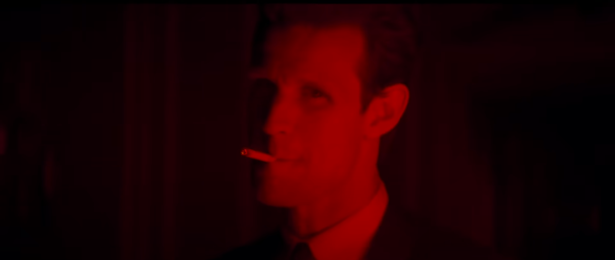 Last Night in Soho is rich and disturbing, with a designated aim for making the viewer a pawn in a horrific tale of mistrust, vulnerability, and corruption. 
This weeks article comes via Grace from Film Overload, you can check out more of her work here.
Share this story