Review – Knock at the Cabin (2023)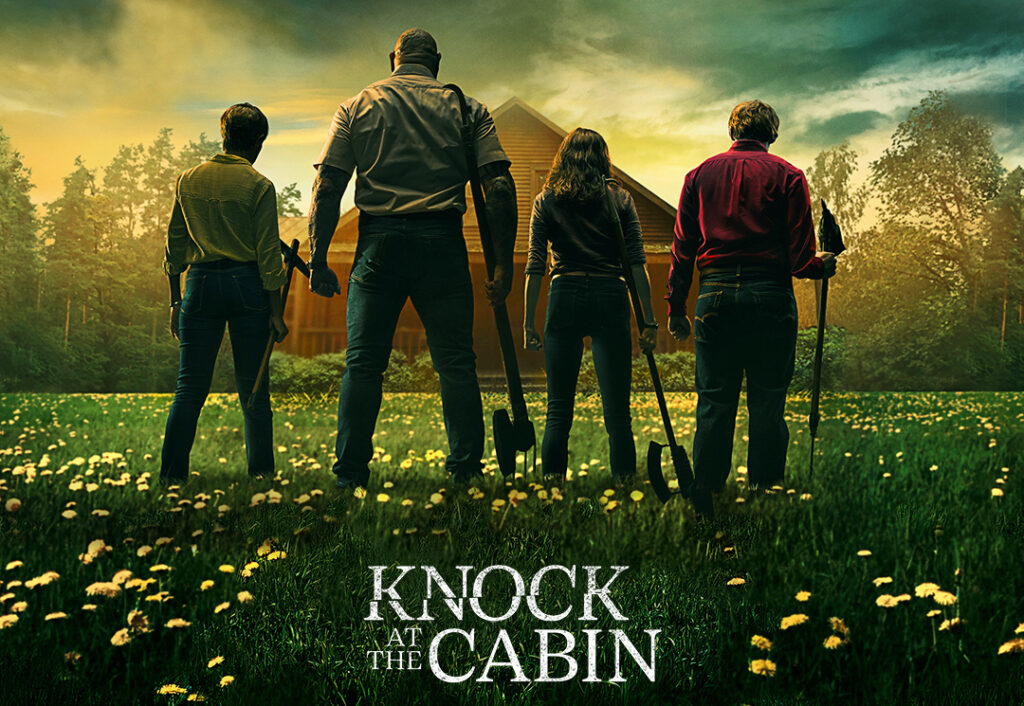 In M. Night Shyamalan's latest hit, patience levels, the boundaries of fact or fiction, and one's very belief systems are tested. Knock at the Cabin valiantly hits where it hurts the most, where even the most sardonic of viewers will be left in floods of emotions.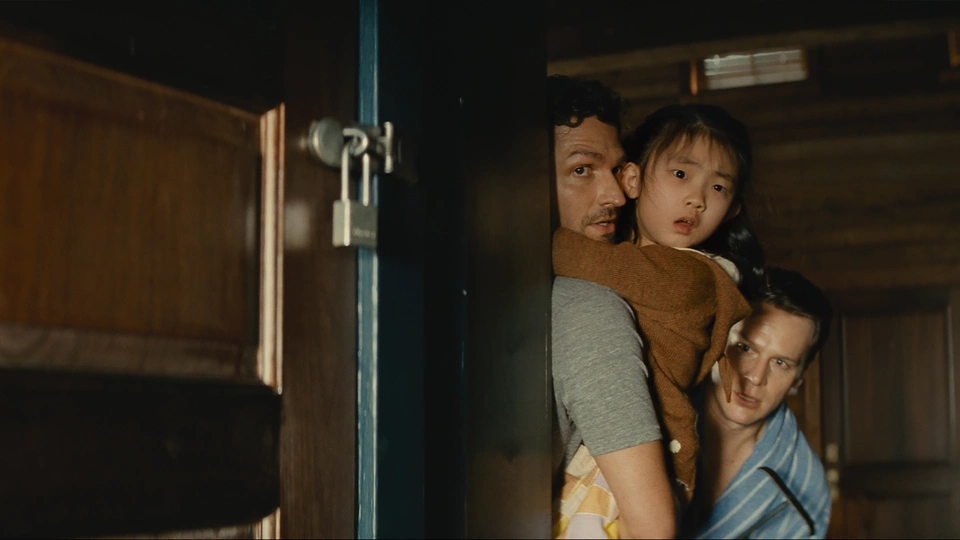 The film follows Eric (Jonathan Geoff), Andrew (Ben Aldridge), and their daughter Wen (Kristen Cui), as they embark on a tranquil getaway. However, when a group of strangers arrive and ask for the impossible, their harmony soon becomes a fight for survival.
Knock at the Cabin may utilise a small cast and setting, but the performances are far from compact. Whilst every character shines within their roles, particular attention has to be paid to Dave Bautista, Alridge and Geoff, with each of them providing a dense, intimate portrayal of humanity on the brink of erosion. The portrayals of the anxious, on-the-edge group enhance the overall emotive tone of the film, literally commanding attention and forcing the viewer into becoming emotionally invested.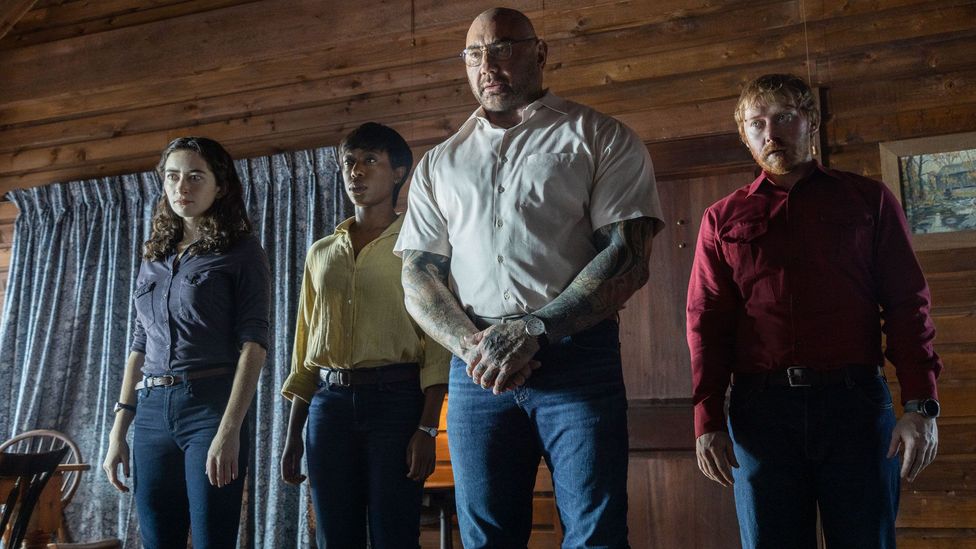 Further infusing the film's tonality with a sense of lingering dread is the overall look of the film. Cabins are no stranger to horror, they go hand in hand, particularly in an isolated, rural location where no one can hear you scream. Except, what Knock at the Cabin does differently with the trope is that it refuses to simply rely on seclusion alone. Shyamalan chooses to additionally focus on the claustrophobic aspect of the setting. When Eric and Andrew are faced with a group of strangers telling them that tragedy is near, the vast surrounding forests are no longer open and vacant. Instead, the high trees act like a giant gate and the warm cottage transforms into a dungeon of sorts.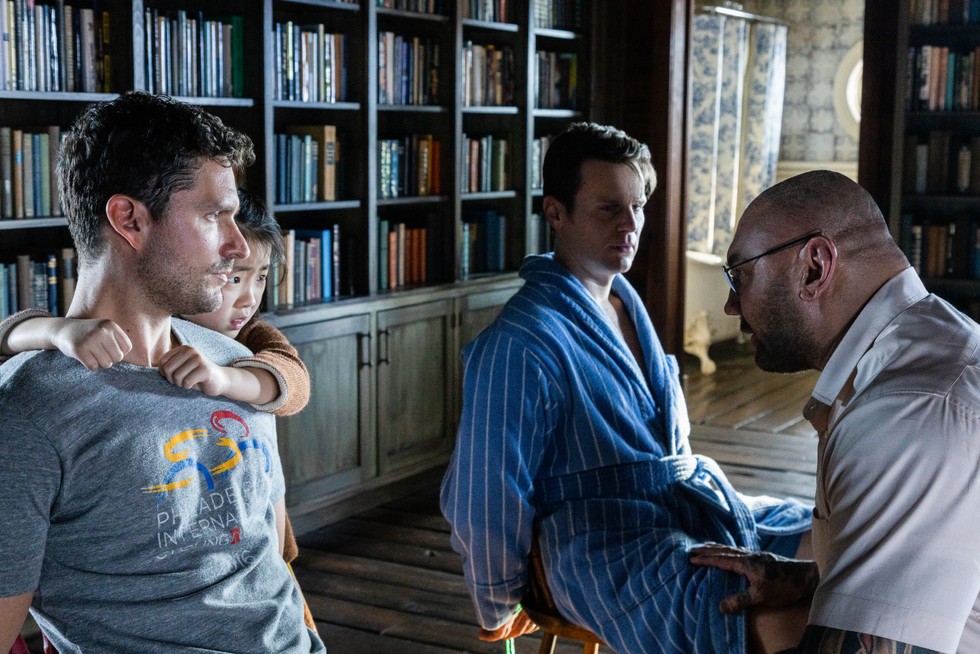 There is no escape and there is no redemption in finding brief capacities of freedom. In its most simplistic terms, the film truly roots its horror within the transformative nature of the script. What could be considered peaceful is made eerie, and what could be considered chilling is turned homely. And as with any Shyamalan film, expect the unexpected. 
Want more top horror lists and reviews? Check out our blog here..
Share this story