Review- Fried Barry
Warning: a few spoilers ahead…
Bashful, absurd, and full on chaotic is the aptest way to describe Ryan Krueger's rising hit, Fried Barry. Describing trippy horror film's as a sensory overload is nothing new, however I cannot stress enough that Krueger's vision of an alien possession gone awry is anything but ordinary; in fact, good luck keeping a steady focus with forceful cinematics hitting you from every angle.
Fried Barry is a South African film streaming on Shudder and is based on Kreuger's three-minute short from 2017, and is heavily improvised, with a traditional script being abandoned in favour of on the spot dialogue.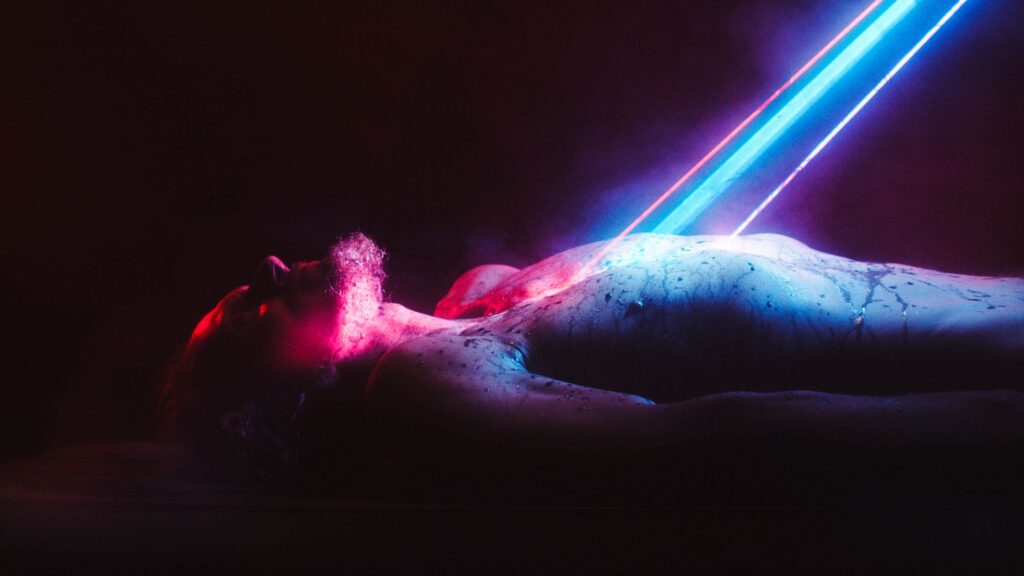 We follow Barry (Gary Green), a grubby drug addict who after a string of highs is abducted by aliens. The extraterrestrial forces at play have free reign over Barry as they go on a wild night out in Cape Town. Plenty of sex, drugs, violence and mayhem takes centre stage in one of 2020's most surprising films.
The neon drenched scenes take over the audience's perception of conformity, whilst Cape Town transforms from a popular known destination to some sort of new dimension imitating a strange acid laden environment.
This foreign territory comes across as more alien than wherever these jovian creatures originated from. Barry is significantly outstanding in his role as a ridiculous caricature-esque being who at the stem is careless (even in serious circumstances), but I found his character to be so at home and warmed in this kaleidoscopic setting. Green is actually not a trained actor by profession, but instead a stuntman, making his performance extremely impressive in consideration.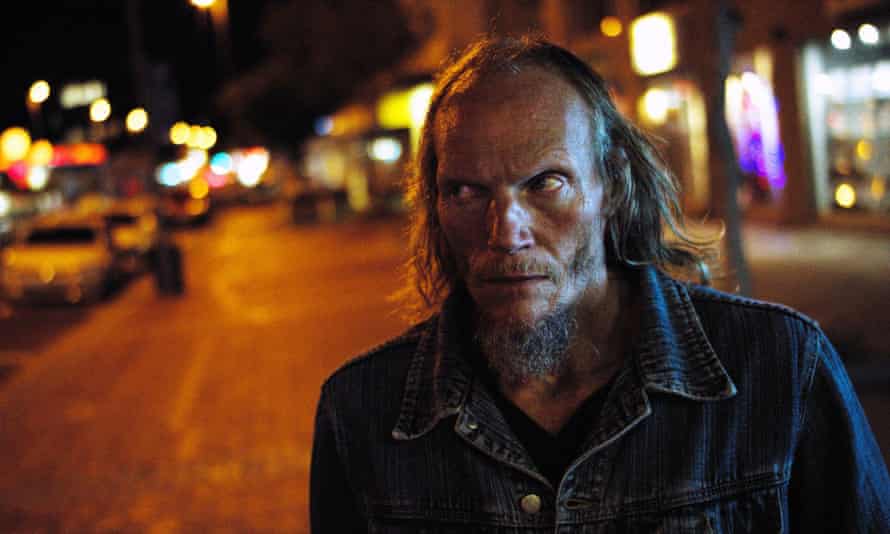 All of this praise over visuals is certainly not a case of 'style over substance'. Personally speaking, although motive serves purpose in most films, it is not always necessary. Barry's possession is a deep exploration into humankind, with all things weird and wacky embraced. It's through his lack of control that we end up warming to his disillusion, he is not aware of his cruel behaviours and you understand the glimpses of his past self.
Through this a series of pinnacles become risen via creative filmmaking. We are witness to constant narrative contortions where we genuinely have no clue what's going to happen next. This sporadic nature thrives throughout, with one rather memorable scene exhibiting Barry impregnating a prostitute, to which she immediately gives birth in a grotesquely excruciating scene.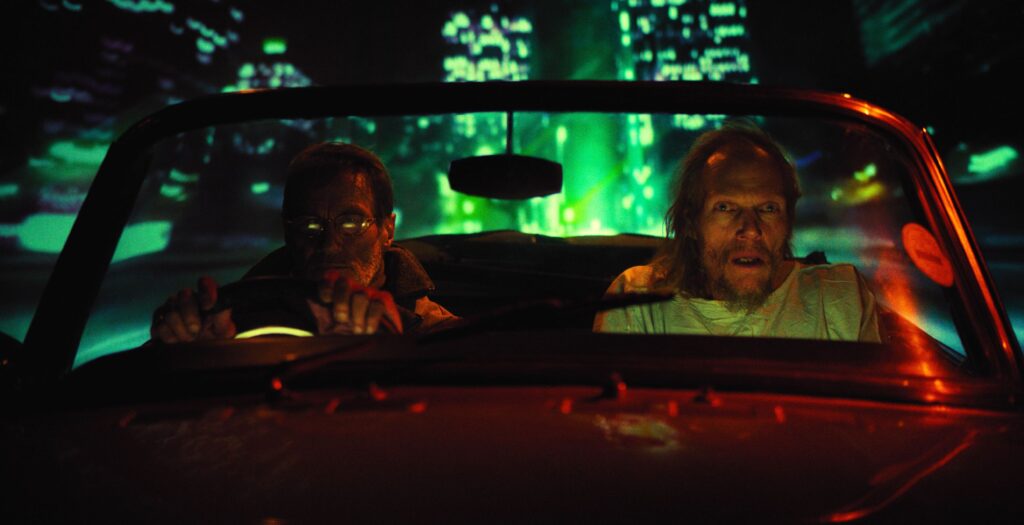 Kreuger's direction is invasive, resulting in a strikingly seedy tale of innocent pandemonium. What Fried Barry accomplishes so well is the inherent nature of bringing Grand Guignol adventures back to the mainstream. The film fits right in with 1980s schlock, with a clear ode to oddball characters and rather testing sights.
We thrive with the obscene, which quite simply drips throughout the entire film. Alongside this is the lack of situational care, we see plenty of aggressive pimps, sign-wearing preachers, deluded asylum patients, nagging housewives and then we have Barry himself, a stereotypical substance abuser – There really is something to offend everyone.
I could easily compare Fried Barry to similarly eccentric films such as The Greasy Strangler (2016) and Bad Boy Bubby (1993), but in reality Kreuger has created an immensely unique and convoluted film that really is worth a watch.
This weeks article comes via Grace from Film Overload, you can check out more of her work here.
Share this story