Horror Legends – Neil Marshall
Neil Marshall, born and bred in Newcastle has long held a reputation for being both implausibly daring in his work and a true genre filmmaker. Over the past 20 years of his career, Marshall has managed to produce nothing but original work that tours every spector of horror and fantasy, exploring grizzly ghouls and monsters to folklore and sci-fi escapades. It can certainly be said that Marshall is the film version of a globetrotter. And within his first-rate range, he never misses a beat, creating cult classics and award-winning flicks.
Marshall's broadening work demands attention, it's clear to see that blood, sweat, and tears have gone into his films, warranting a dedicated and acclaimed reception from audiences and critics alike. He even earns himself a 'splat pack' badge, joining the likes of Rob Zombie and Eli Roth in the stand for creating superbly nasty movies.
Now, Marshall is directing the upcoming rip-roaring action-horror The Lair which surrounds a group of half-human, half-alien creatures being let out on the loose and the fight to demolish them before they demolish the world.
After graduating from film school Marshall went on to work as a freelance film editor, working with Keith Bell (fellow film school graduate). In 1998 the pair worked on a low budget action-thriller Killing Time, which utilised everyone on set, with even Marshall venturing out of editing and contributing to the action coordination and choreography. The passion and vocation that everyone had in just trying their best to create something, inspired Marshall and Bell to say 'you know what' and get their own film rolling. This film which started out as a could-be pipeline dream ended up being one of Britain's most hallmark horror's, kicking the genre into a new era and generating a fantastic auteurship for Marshall. This film is Dog Soldiers!
Dog Soldiers (2002)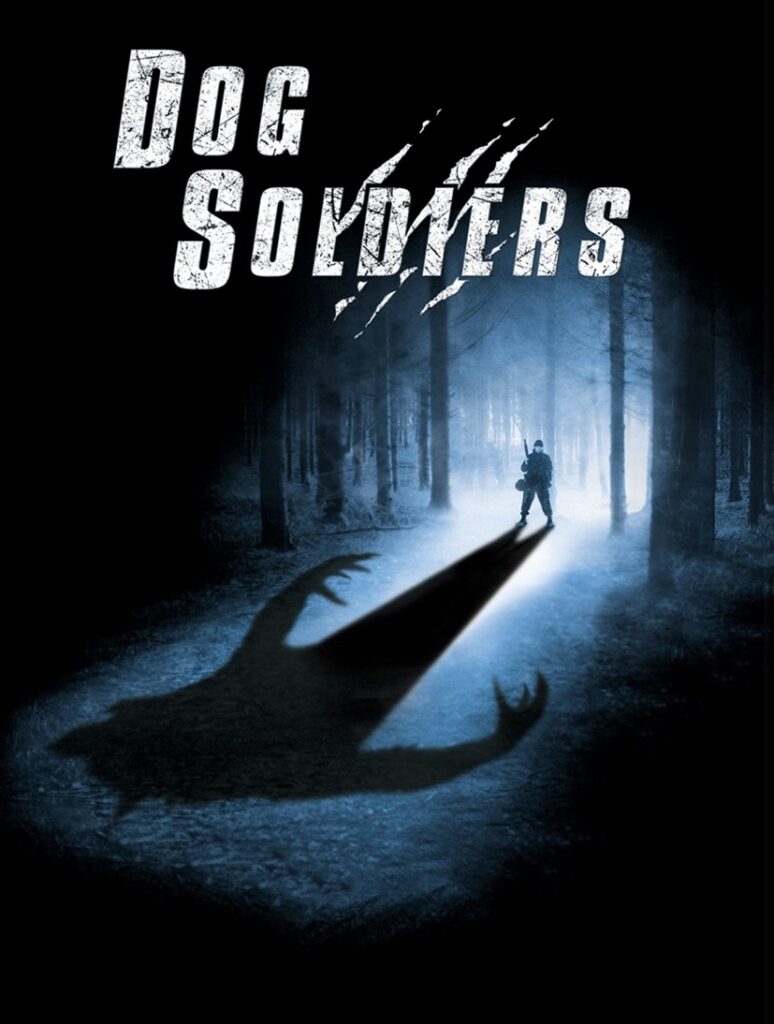 A routine training exercise in the Scottish Highlands for a small squad of British soldiers turns deadly when they are violently attacked by a group of vicious werewolves. Left without any form of transport or communication the team is forced to hide out in a remote farmhouse to wait for the full moon to disappear, little do they know the werewolves will stop at nothing until every one of them is dead.
A whole twenty years have passed since Dog Soldiers was released, but the time has only made it richer, marinating a full-bodied horror that gushes enough blood to satisfy gorehounds, whilst also layering an intense narrative that unveils the inner terror of self-destruction and how internalised fears flourish to become a united enemy with the larger threat at hand, which in this case is werewolves.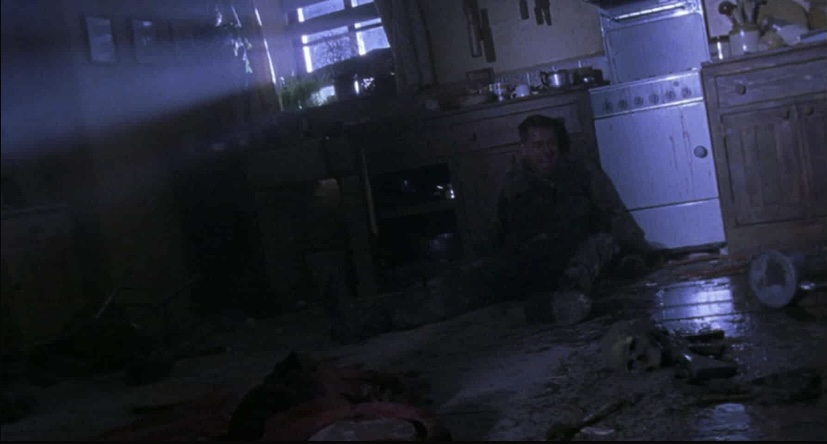 Incidentally, although Marshall delves into the context and demands of human nature, the actual layout of the lycanthropes themselves is simple but ultra efficient. An American Werewolf in London (1981) and The Howling (1981) both excel in highlighting the whole point of metamorphosis and what it means to transcend the boundaries between man and animal, however, rather than thrive in the actual transformation itself, Marshall uniquely opts for displaying a rooted story of the werewolf being the enemy, and that's it. There's no flamboyance of creating a 'curse' around the creatures. At the heart the film is a war horror infused with these beasts that are capable of being terrifying enough without having a tinseltown backstory.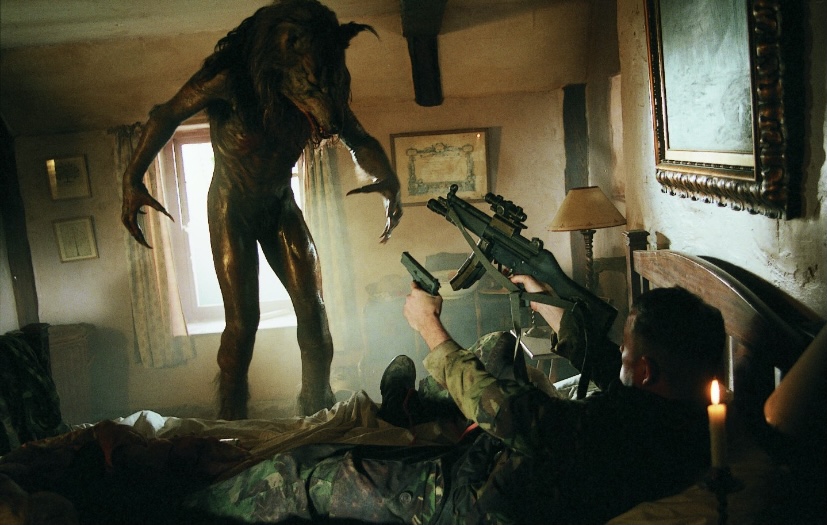 Infusing this basis of soldier vs. monster set within the emotional confounds of a military cladding is the whole idea of anonymity. The aforementioned lack of humanity regarding the werewolves immediately forms a hierarchical structure that makes the creatures ultra ruthless. There is no sense of empathy lingering behind the claws and fur, nor is there an opportunity for the viewer to sympathise with the beast. Alternatively, they are barbaric and cruel, willing to rip into every muscle because of their natural hunger for flesh. It's quite scary to think that this feral ferocity is bared with no holding back.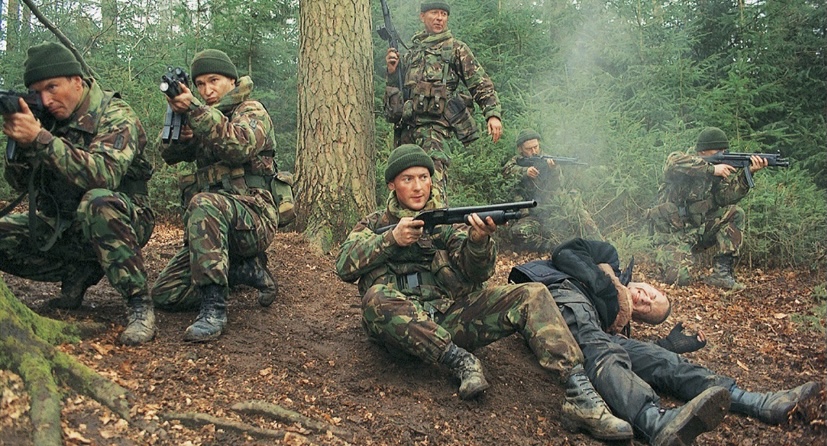 Brilliantly juxtaposing this nameless violence is the natural curiosity one feels towards the soldiers. As with any film exploring a small group of people, there is that certain dynamic where some individuals are favoured more than others. If this was any ordinary group we could easily be angered at any displays of chauvinistic masculinity and toxicity, instead, their experience of being in the military begs us to take a deeper look at how their anger is formed and why some characters are cruel and almost as barbaric as the villain at hand. The macho bravado archetype slowly dissolves, showing that ego fuelled swashbuckling, which usually saves the day in action horror, isn't enough to fight off these evil monsters.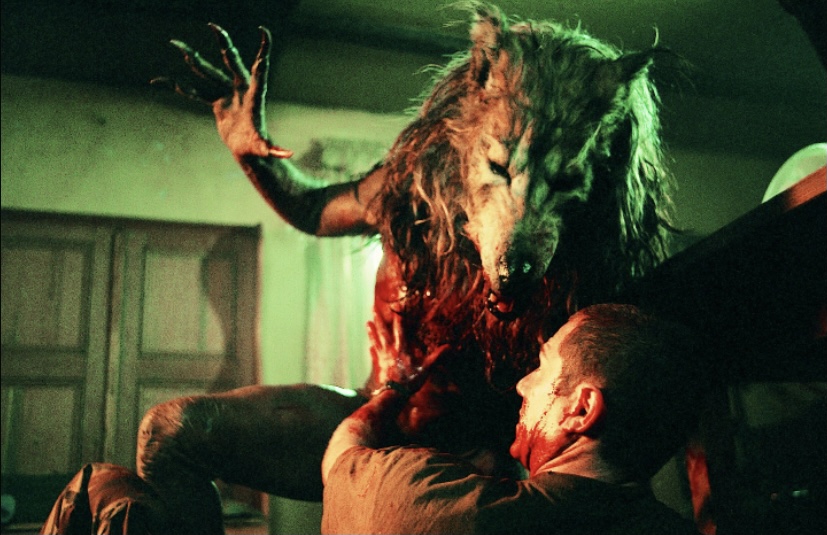 Taking a step back from the emotive reasonings, it's vital to look at why this film stands out and has kept its place as one of the most important werewolf films of the 21st century. The amalgamation of utilising the stereotypes of soldier characteristics to make the werewolves seem even more brutish is ingenious. It forces the viewer to dial into their own fearlessness, amping up the adrenaline and making this a film they'll remember and feel incredibly immersed in.
The Descent (2005)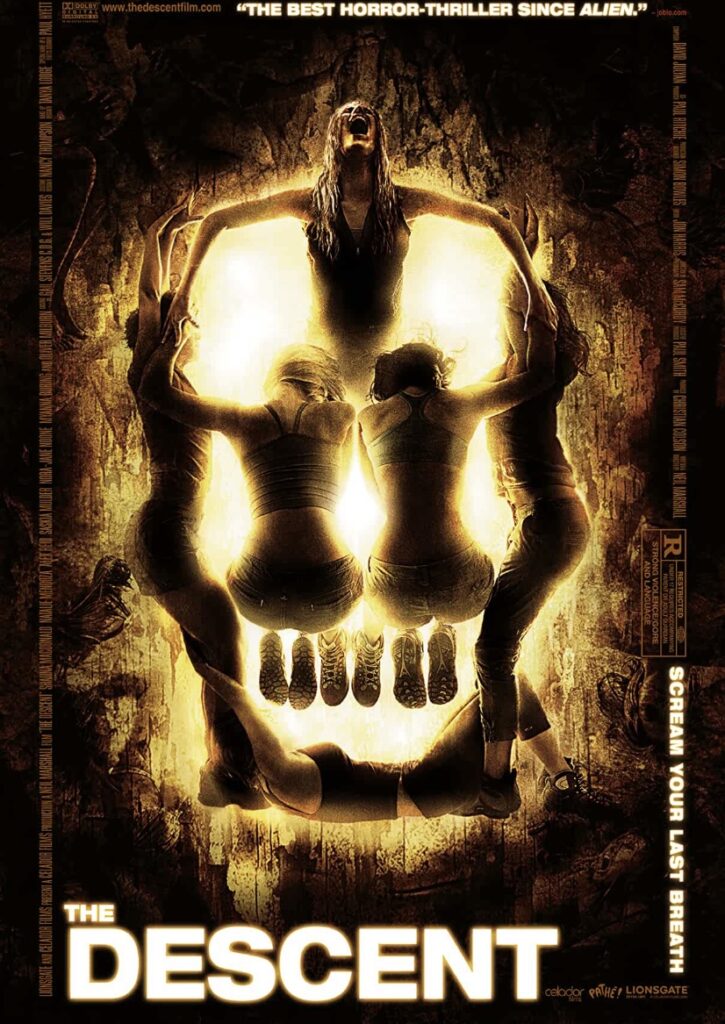 After a tragedy strikes a group of friends they decide to gain back their bond by going on a caving trip into the Appalachian Mountains. Everything is going smoothly until they realise that the cave they ventured into is not only undiscovered but is also plagued by hungry creatures.
The Descent is Marshall's second film and another horror. But rather than dilly-dally around in the same territory, Marshall spared no expense and created something that no one expected, shocking the world of dark cinema and shaping one of the best horror films to come from the 2000s, if not of all time.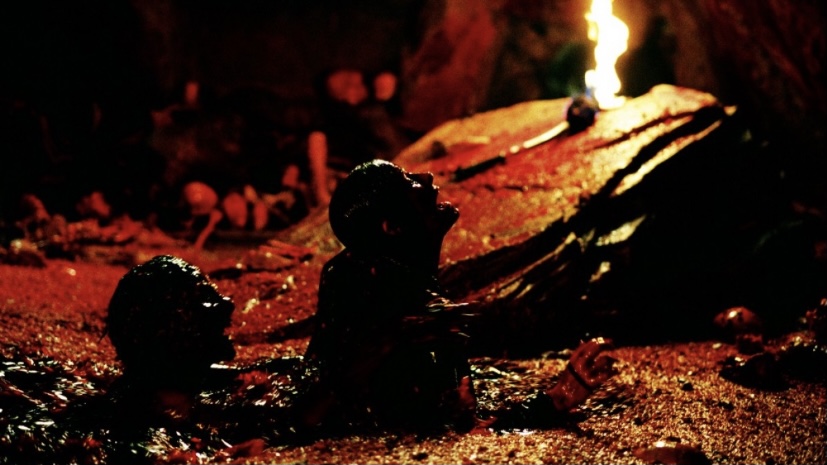 Originally The Descent's most iconic factor, the all-female cast, was not initially planned, with a mixed lineup being considered in the first instance. Marshall rethought this element after he noticed that within horror women were highly underrepresented. This created a rare level of dimension that many films at the time wouldn't dare venture into. Each character, no matter how minor, is fully fleshed out in the way that you could picture their lives outside of the film, they aren't just paid professionals reading lines, they are 'real'. Massive respect has to be dealt to Marshall for working in a collaborative way with the performers to develop multi-dimensional personas. Whilst filming the crew and cast would explore alternative ways in which their lines could be acted out, allowing for a sense of gritty realness to be exposed in the character's manners, furthering their evolution from victims to fighters. In fact, in the DVD extras for The Descent Marshall calls this method of filmmaking the "flaky pastry" principle.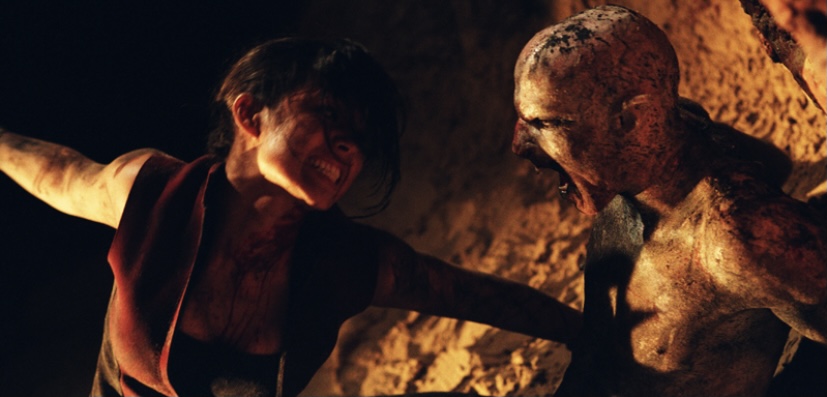 Whilst the internalised dramatics and pathos for the narrative rely heavily upon the group of misguided cavers, what is essentially one of the most indispensable factors has to be the film's own boogeymen- the Crawlers.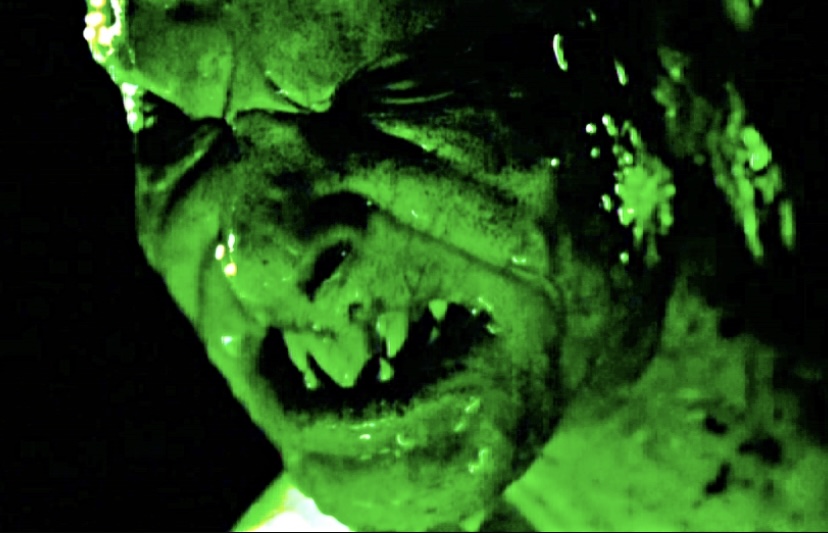 The humanoid animals lurking amidst the caves have become known as Crawlers. Their grotesque slimy skin instantly repulses, creating a cringy curdingly feeling that makes you feel so grateful that you're not one of those explorers who met their end down in the tunnels. The creature's gnarly stature is monstrous as it is, but the bulk of the Crawlers innate creepiness derives from their unique 'human-like' qualities. The Crawlers were basically cavemen who never left the cave. They never evolved into people as we know it, they stayed lurking underground. Most distinctively, their superhuman traits aid them in adapting to life below the surface, including acute hearing and scent tracking, they can climb any rock and function flawlessly in the dark. To some extent, The Descent uses a very old but very effective moral tale, the women have come down into the Crawlers territory and their reaction is simply defensive.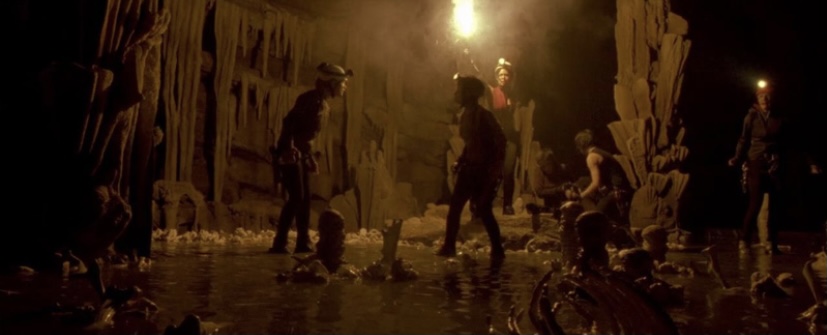 The inherent reaction stimulated by the caves is one deeply connected to an intrinsic fear, claustrophobia. By nature, the threat of being trapped and restricted is totally triggering, alerting this unlearned panic that will get under the skin of every single viewer. To make matters worse the cave itself is littered with human scraps and bones, which gives the environment its own unique gothic architecture. Indeed, the setting is bone-chilling as a result of the clever set design. The more solid walls of the caves were made from mouldings of real cliff faces, creating the backdrop for many scenes. Whilst the drippy ceiling hangers made from foam and spray paint gives off the impression of stalactites, the mineral formation that manifests underground. The polystyrene based shapings remain impressive to this day, but with budget constraints, the production could not afford to build miles of alcoves, in reality there were only six structures built, but due to retexturising, colouring, and deceptive lighting, the impression of endless caverns was executed.
The Descent is a true horror. Every single scene is daringly dark and terrifying, with the nightmare-fueled creatures and unforgiving ethos becoming almost as panic provoking as the extremely claustrophobic caves.
Doomsday (2008)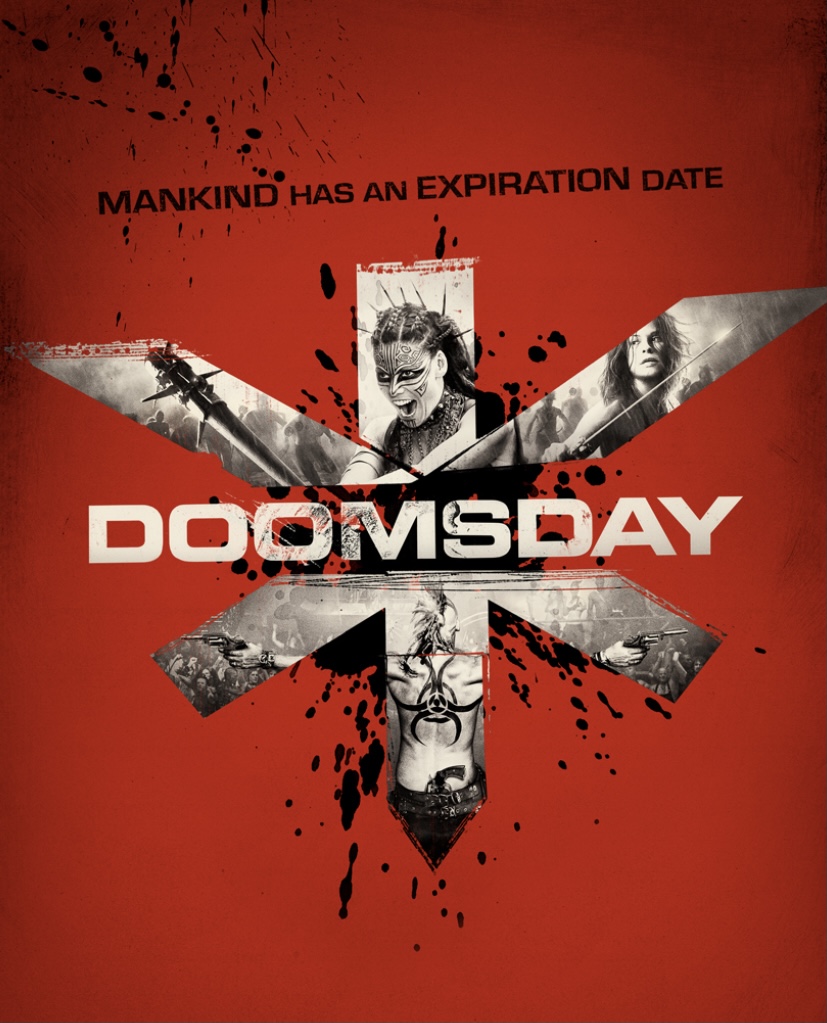 In 2008, the Reaper virus was unleashed in Scotland, taking over its host and making them homicidal. The government is unable to contain or create a cure for the virus, forcing British officials to create a 30-foot wall isolating the country. Fast forward to 2035 the supposed obsolete virus is found in London, leading a team to travel over the border in hopes of finding a cure. Along their journey, it is revealed that the Scottish survivors have been divided into two teams: a group of medieval knights, and a tribe of deadly bandits.
After the success of Dog Soldiers and The Descent Marshall began attracting the attention of major studios offering big and bold budgets to create something fantastical, rare, and boisterous, and let's just say that Marshall certainly delivers.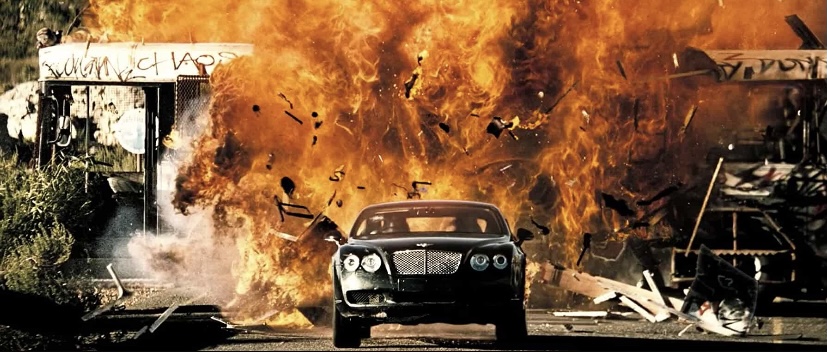 Marshall is very open about his admiration for 1980s cinema having grown up during that period. During the late 1970s / early 1980s classic films such as Mad Max (1979), The Warriors (1979), and Escape From New York (1981) thrived in painting picturesque landscapes dominated by ferocious rebellions and dusty grounds, accompanied by starkly gruesome politics that were formed thanks to apocalyptic style tragedies and disasters. Just like these classics, Marshall encapsulated that old-school dystopian vibe that aimed to be completely obscure to the audience whilst also being stylistically captivating.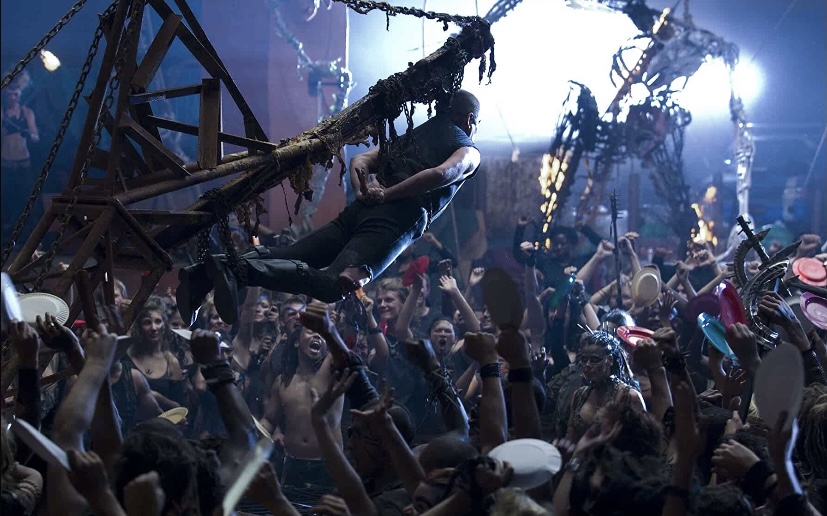 The separation between Scotland and England and the virus work together in providing a thought-provoking plot device, as well as generating a devilishly delicious setup for utter mayhem to ensue. The road to destruction is grim from the very start. After crossing the border the team is met with aggression and terror, especially when it's unveiled that the 'living' have turned into ravenous cannibals, revelling in the anarchy they started. Marshall has stated that Doomsday is not a horror, but it is filled with horrific things and an abundance of meaty gore.
The sci-fi elements work in harmony within the post-apocalyptic confinements that purposefully leave the audience bewildered. Upon its release, questions arose regarding 'plot holes'. In actuality, there is literally no need for Marshall to go into the science of the virus or explain the character's actions. The capabilities of sci-fi allow for rules and laws to slide, with Marshall forming the theologies and world order to his taste, creating a land that is blatantly irrational and rightly beyond anything explainable.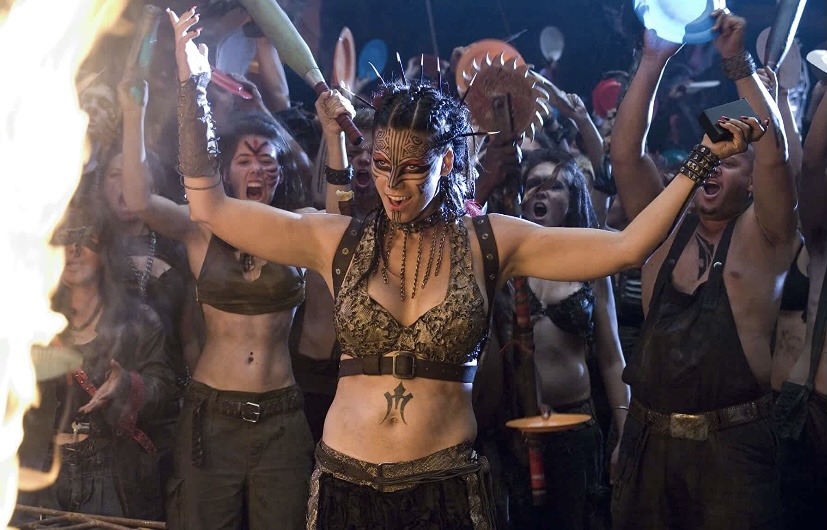 Doomsday is deliberately frenzied, pushing a sense of hysteria onto the viewer. The Reaper virus is akin to the likes of the Rage virus in 28 Days Later (2002) in the way that they cause its victim to become mindless animals.
Through this a contagious force of energy is thrust onto the viewer, getting their adrenaline pumping at all the chaos and violence. And this said 'chaos' comes in by the boatload. The manic society formed behind the border have these epic battles and circus-esque performances that really do perplex and amaze, especially when the tribe's jukebox is filled with 1980s bands like Fine Young Cannibals, Adam Ant, and Frankie Goes to Hollywood.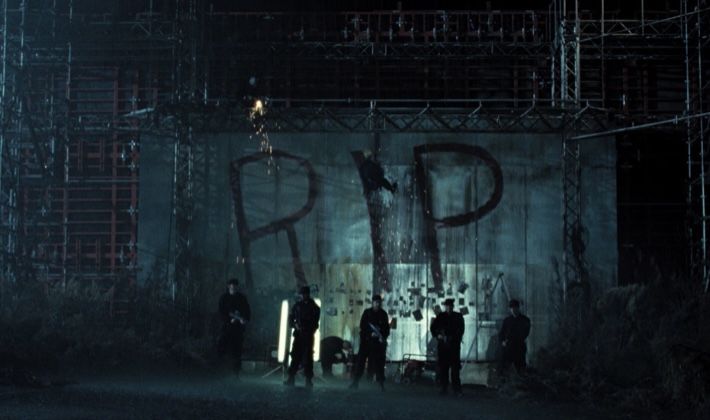 The land explored within Doomsday is murky and filled with death, but the atmosphere on-screen and generated off-screen is electric and memorable. The creative freedom seen within Marshall's filming is off the charts, allowing for every weird and wonderful thought to be expelled, making Doomsday a standout film.
The Reckoning (2020)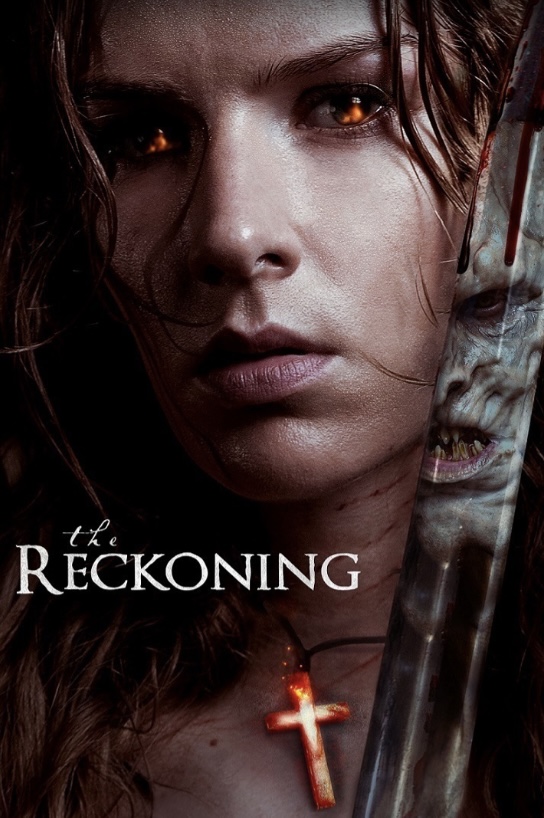 After her husband dies during the Great Plague, Grace Haverstock (Charlotte Kirk) is unjustly sent to be placed in the hands of England's most feared witch-hunter Judge Moorcraft (Sean Pertwee). Despite her pleads of innocence, she experiences unbearable levels of emotional abuse and psychical torture at the hands of Moorcraft and his fellows. During her imprisonment, the endless trauma is not the only thing Grace has to fight as she battles against her internalised demons as the devil himself worms his way into her mind.
Whilst all of Marshall's work remains individualistic from one another, The Reckoning exudes such sheer amounts of distinct personality that forces the film to seriously stand out from many films released in 2020.


Marshall acted as executive producer on Edward Evers-Swindell's Dark Signal (2016), a highly underrated British indie horror. Evers-Swindell announced to Marshall that he had been working on an idea for a new film surrounding witches, particularly focusing on the element of 'are they, aren't they?' when it comes to the witch prognosis. Along with Kirk, Marshall began exploring the history of witch hunts and soon became very interested in giving this idea a full backbone. Amid the excitement of Marshall getting back into his horror roots he started to come to terms with the reality of witch hunts and the fact that they never really ended, they just take place in new shapes and forms.


Folklore and fables have been at the heart of horror for many years, whether it's the damning crusade that accompanies the old tale legends or the possibility that something dark exists, people crave bygone lore. As everyone knows, the existence of the witch trials were very much a real thing with women being socially ostracised and sentenced to death at even the most trivial of matters. The truth behind these hunts surrounds the deeply embedded misogyny and prosecution of the other that bared itself within the seeds of society. The Reckoning combines both the real tragedy of witch history and the essence of old traditions to fabricate a film drenched in thoughtful performances and immersive backdrops.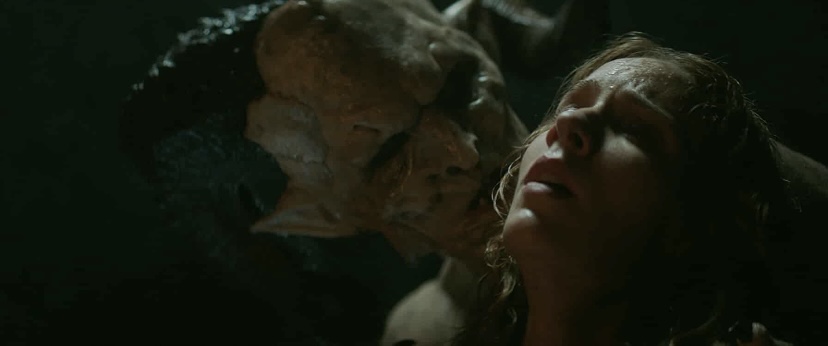 The characters of both Grace and Moorcroft encapsulate the push and pull relationships with period pieces. It's easy to dissect who's the protagonist and who's the villain in many horror films, but in The Reckoning a rare standpoint of neutrality is slightly integrated to keep the viewers on their toes, abandoning formulaic storytelling in favour of sewing together a vibrant film brimming with dynamic personalities.


From an aesthetic standpoint, the vibes of a grimy, blemished society are strongly portrayed. To create a believable period film every stop needs to be pulled out and no stone left unturned. And Marshall does just that. The set pieces have a texturized nature that aids in the catalysation of key plot points. Grace's experiences of otherworldly exploits are stunningly melodramatic within its stylization, creating surreal imagery that is both untouched and theatrical.

The Reckoning serves as an exciting point in Marshall's career. At this point he has explored all sorts of monsters and the darkest depths of society, leaving a signature within cinema that ventures into every territory.
Neil Marshall's new action horror 'The Lair' is currently in post production and due for release in 2022/23.
Looking for more top horror lists and reviews? Check out our blog here..
Share this story