Five found footage horror movies you're missing out on
1. The Bay (Barry Levinson, 2012)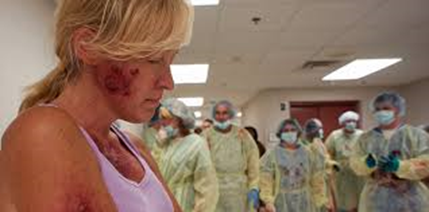 There's something in the water… The Bay ignites one of our worst fears, the dark unknown in the deep depths of the sea. The film opens with a young news presenter retelling the events of a town's death due to waterborne parasites that feast upon human flesh. The found footage elements push forward confronting graphic effects posed against a scenic seaside town, almost creating a Jaws meets Cabin Fever mashup.

We see a plethora of alternative sides to the tragedy as the film uses the guise of an undercover documentary extracting 'raw' footage from the victims phones, video calls, and digital cameras. This devastatingly gruesome story entwines a complex eco-horror motive to somewhat expose a possible situation; the overtly realistic portrayal combined with a plausible scenario leaves us with the trembling fear that this terrifying ordeal could come true.
2. Hell House LLC (Stephen Cognetti, 2015)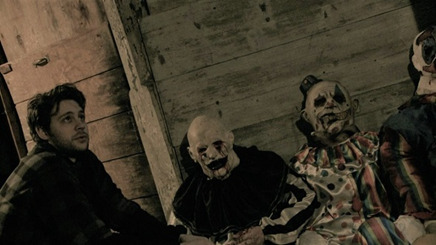 Hell House LLC follows a group of budding haunted tour creators as they tackle their biggest project yet; the taking over of an abandoned hotel which was supposedly the ground of satanic rituals. Haunted house attractions and Halloween haunts have become staples for avid spooky-seekers, but with such popularity comes an inherent manufacture of extravagant proportions. Suspicious rumours regarding the intentions and reality of these events have risen in recent years as many conspiracists speculate that the body props are real.
So, what if you were to take this gossip and place it within a haunted house narrative. Hell House LLC takes us through the uncovering of what really happened the night that tragedy struck a Halloween haunt. Through the lens of our characters we see one of the scariest of clowns since Pennywise, a hauntingly chilling piano playing on its own, and an array of frightening abandoned rooms. Similar to classic found footage horrors, the film's footage is primarily 'lost footage' unearthed at the scene, creating an immediately unnerving atmosphere when we learn that what we are about to see is entirely 'real'.

Despite the use of the gimmicky true story trope, Hell House LLC has proven its legacy with the film blossoming two follow up pieces.
3. Lake Mungo (Joel Anderson, 2008)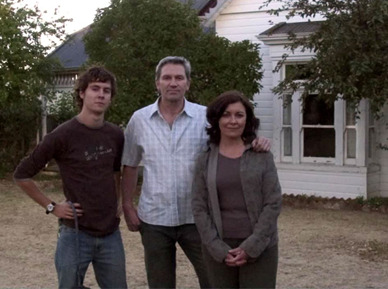 Lake Mungo follows the Palmer family's painful journey of grief and understanding after their teenage daughter Alice, traumatically passes. Unlike many other similar ghost stories this film truly roots its effective power within the emotive culmination of anxiety and loss shown frequently across the film. Alice acts as a mysterious figure who we never get to meet, yet are so bound with that we become involved with the Palmer's dim reality.
Lake Mungo is as much of a mystery drama as it is a horror, thus to avoid spoilers it's best to take a leap and watch it for yourself. But, one important sting that the film constantly abides by is the lost trick of minimalism to conjure scares. Do not expect bountiful jumps or gore, instead Anderson shows little to expose a lot.
4. Gonjiam: Haunted Asylum (Beom-sik Jeong, 2018)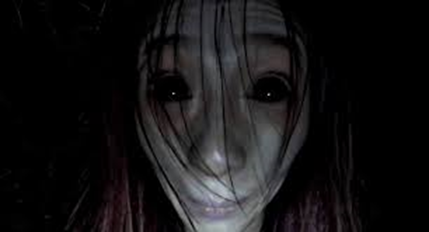 Gonjiam follows a simple story, a group of internet horror explorers seek out their next big haunt at an abandoned asylum. However, they soon get more than they bargained for after the building's long haunted history may be true. With a formulaic plot a thorough execution is necessary to create a memorable film.
Gonjiam does just this as we witness unnerving visuals and a biting tension that won't quit. It's within the second act where our fear is amplified; the looming dread lingers with the asylum walls coming to life. Similar to Grave Encounters, there is an overwhelming sense of apprehension where we feel that there is no escape from the horror, making Gonjiam a fantastic found footage film.
5. Exhibit A (Dom Rotheroe, 2007)
Exhibit A is a British horror following the life of the King family. This seemingly normal household is harbouring a harrowing secret that is soon exposed. The film flows through the eyes of Judith King, the daughter of the family after she takes it upon herself to start documenting their daily life. The opening scene immediately throws a dark spell upon our expectations with a still of Judith's camera being labelled as crime scene evidence.

The normality of the King's day to day life is gradually pulled apart as seemingly mundane comments and events soon become unsettling and grimly motivated. None of these sinister undertones would be possible without the incredible performances. We become entirely immersed in the façade due to the realistic character executions throughout. Exhibit A utilises the 'kitchen sink' British realism trope to its full advantage to deliver a distressing tale of deceit and betrayal.
This weeks article comes via Grace from Film Overload, you can check out more of her work here.
Share this story