Dead Northern 2023 Review – Dead on the Vine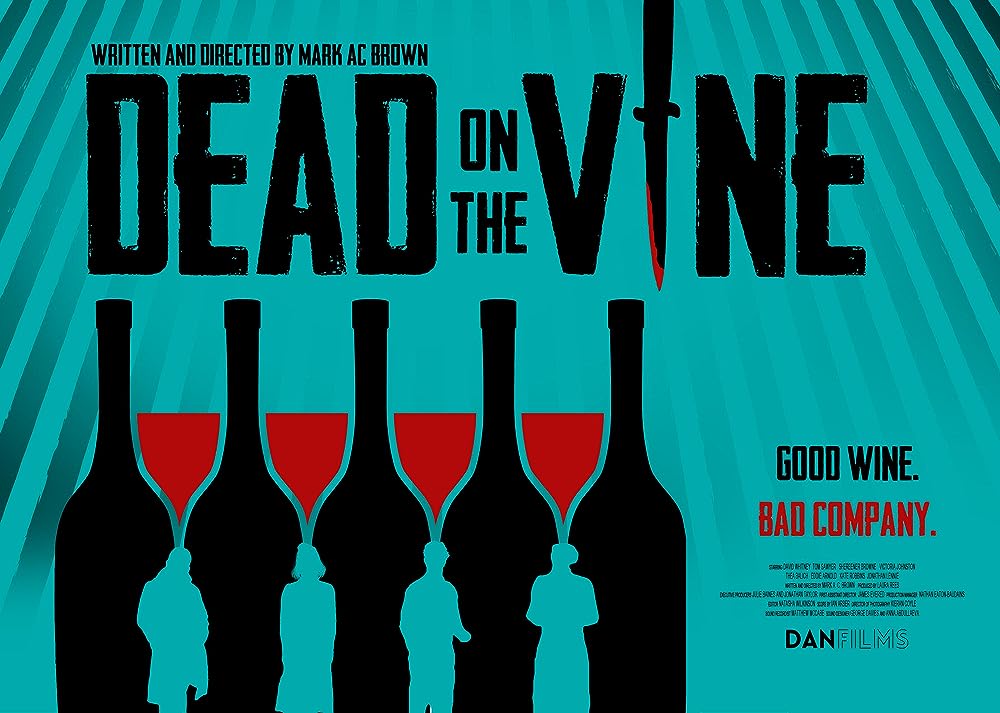 From the director of the award-winning 'Guardians' (2017) is Mark A. C. Brown's latest horror film, Dead on the Vine, an intricately woven story that follows two suspicious men who come across a vineyard just in time for a crucial wine tasting evening.
Dead on the Vine's closed and extremely intense setting may seem uncomfortably familiar to viewers, which is all thanks to Brown taking heed of the Covid pandemic and creating an isolating, boundary-testing thriller that weaponises the horror of humanity under pressure. Shadowing the brute force of duress is the film's superb dissection of the psyche, forming a fierce insight into the leaps and bounds we are willing to take to tackle our demons. 
The confrontational spectacle of a cat-and-mouse-like mind game brings to mind films such as Funny Games (1997), where the daunting nature of terrorisation within the home thrives. However, the turbulent twists and turns (which are best left to self-discover) stray from any form of replication or conventionality as you genuinely are left in the dark about what is happening next. The strain of attention-commanding cinema additionally continues in the aesthetics of the film. Not only is the general production value fantastic, with every frame exhibiting absorbingly great camera quality, but the cinematography itself is also beyond admirable, with the visuals taking advantage of the stunning vineyard setting.

Dead on the Vine is a tense, ticking time bomb that is both a tight-knit character study and an unnerving tale that keeps spiralling right up until the very shocking and heartfelt ending.
Check out the full festival programme and get your tickets here!!
Share this story