2021 Festival Review –Student shorts part II
An insight in to this years selection of dystopian short films, showing at this years festival 25th September 2021.
Let's All Go to the Lobby! (Directed by Nolan Barth)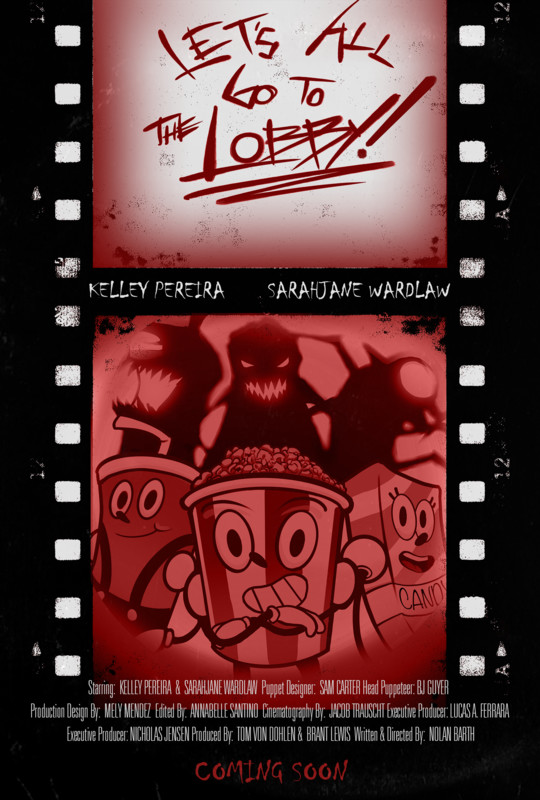 Nolan Barth's Let's All Go to the Lobby is a freaky, bizarre, and imaginative short horror that follows Alex (Kelley Pereira), a theater employee, and her childhood best friend who must battle against the cinema snack counter that has come to life after a cursed film is unearthed. The reanimated popcorn, candy, and sodas are a clear ode to the crazy creatures you'd see in classic B-movies, with their toothy bloody grins, and contorted limbs coming straight out of Braindead (1992), Attack of the Killer Tomatoes (1978), and Evil Dead 2 (1987). Teaming up with the stellar practical effects is the brazen balance that Barth has managed to juggle, at one point you'll be laughing out loud and the next shrieking from the gnarly terror that takes no prisoners.
The House That Bleeds (Directed by Ben Ellis-Nicholson)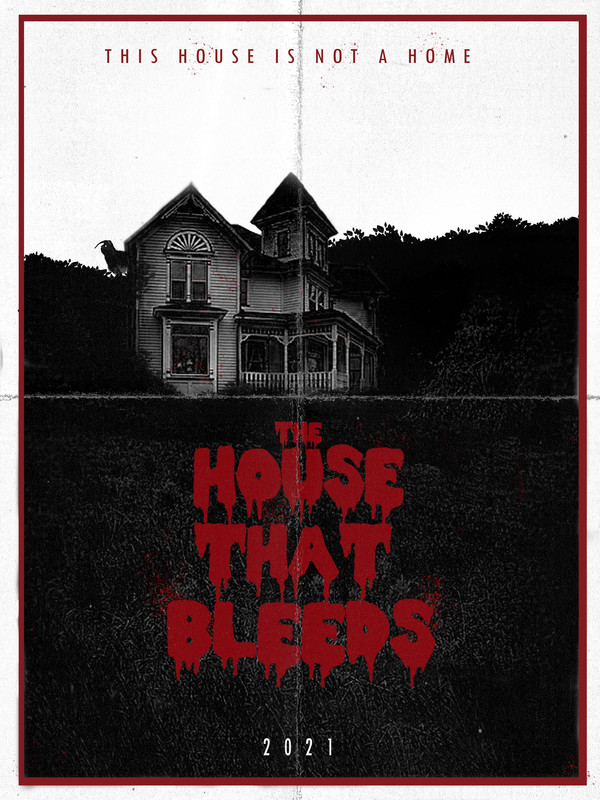 The House That Bleeds is an unexpected frightful affair that goes above and beyond the definition of creative through its innovative character and set design. When an expecting couple is left a house in a will they take this ideal opportunity to start the next chapter of their lives together. The house is a bit rundown, but nothing that a bit of paint won't fix, little do they know that beyond the walls lies a dark, sinister secret ready to wreck bloody havoc. The story alone is enough to have audiences queuing to see it, however the true beauty of this gem is that creator Ben Ellis-Nicholson used puppets in favour of actors, creating a visual overload that still scares despite the Muppet-esque quality.
The Apparition (Directed by Trevor Hagen)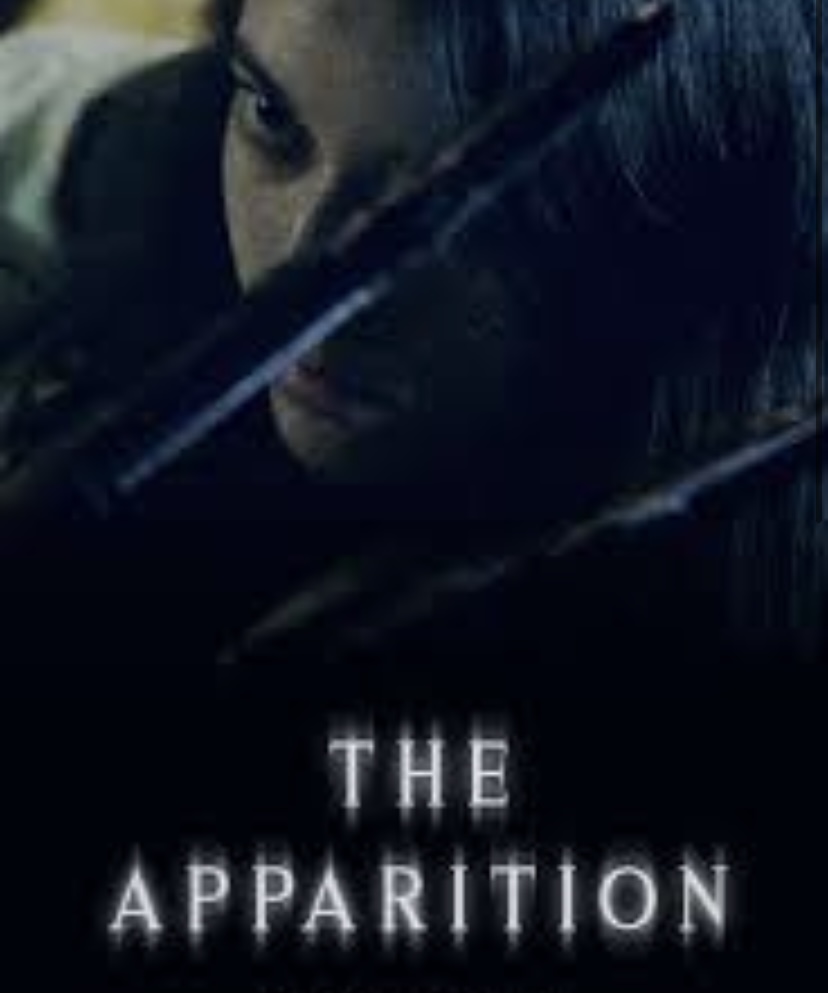 Carly (Samantha Bowes), must overcome her personal demons as she fights through her grief to conquer an evil tall entity that has been stalking her every move. Throughout the film the daunting atmosphere infiltrates every shot, with a menacing sense of dread being the focus of the horror. Trevor Hagen flaunts his obvious flair for creating a haunting tone through immersing the viewer so far into the film that the terror is inescapable. Although a clear backstory is given, much of Carly's past is told in non-descript flashbacks, allowing the emotions to speak for themselves. The Apparition prides itself in creating an unsettling environment that disconcerts and rattles its viewer.
Psychophonic (Directed by Aline Romero)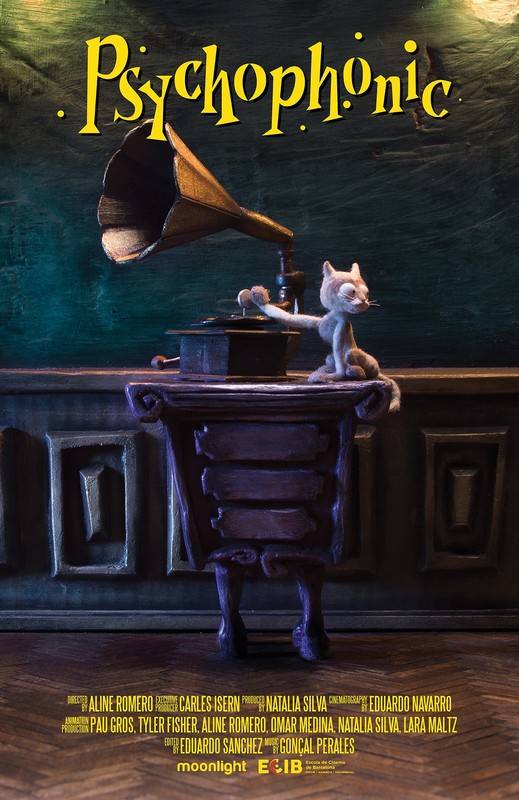 One night during a full moon, a dainty cat walks atop a roof when it hears music coming from below. The curiosity bites and it enters the spooky home, only to be trapped. Whilst attempting to escape, the cat discovers a strange secret that the mysterious gramophone holds. Across Psychophonic a peculiar world is built, encapsulated by crooked interiors, and a dark colour palette. Furthering the whole unfamiliarity is the stop motion animation method that director Aline Romero utilises, exaggerating the quirky-horror vibe that is reminiscent of works such as Coraline (2009) and The Wolf House (2018).
The Hangman (Directed by Edoardo Magliarella)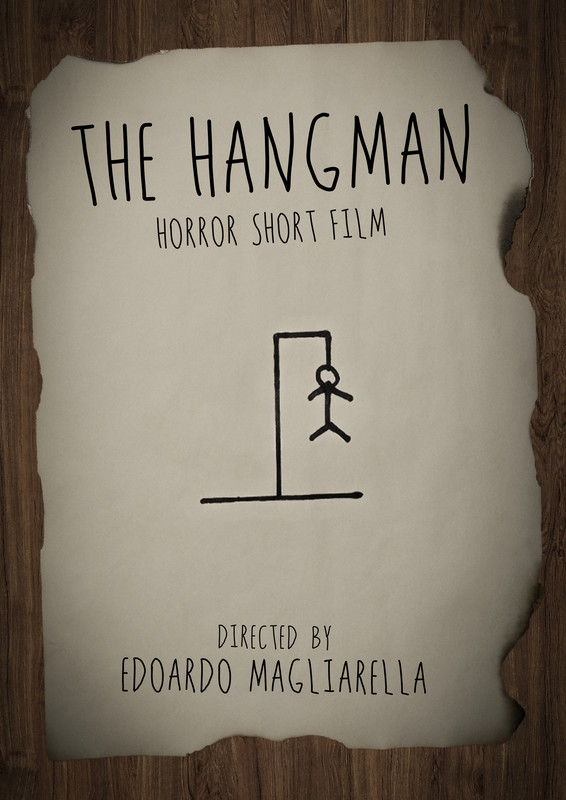 The Hangman fixates on exactly what makes a short horror effective; potent timing, quick pacing, and a memorable ending that leaves you wanting more. Edoardo Magliarella delivers an aptly short that explores the terrors that await when you are home all alone. We focus on a student who is working late one night. After a short break a mysterious piece of paper headed with "Let's play" appears on the table. Magliarella works by not showing every malevolent deed, instead the horror is evoked by making the evil force unseeable, ensuring that we are unaware of what the threat is going to do next…
Old Friend (Directed by Joseph Schlapsi)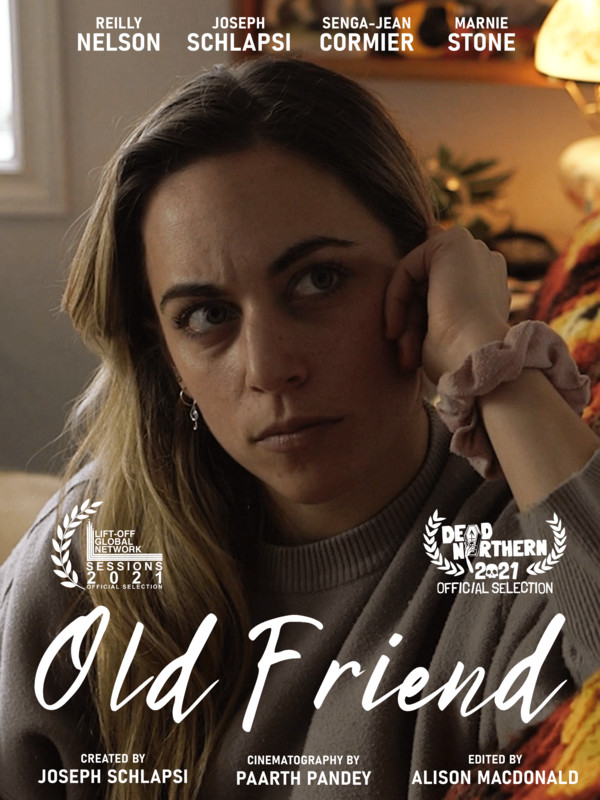 Old Friend follows Ellie (Reilly Nelson) and Thomas (Joseph Schlapsi), whose relationship is tested when an old friend of Thomas's calls asking for company. Ellie insists that she trusts him, however it's not long until she begins wondering where he is, leading her to suspect that not everything is quite as it seems. Old Friend is purposefully misleading and convoluted, leading us to think that one thing is happening when in fact much more sinister events are bubbling under the surface. This prolonged buildup of tension is even further escalated by the lingering score and close up cinematography.
The Monster (Under the Bed) (Directed by Sammie Jo-Cunnane)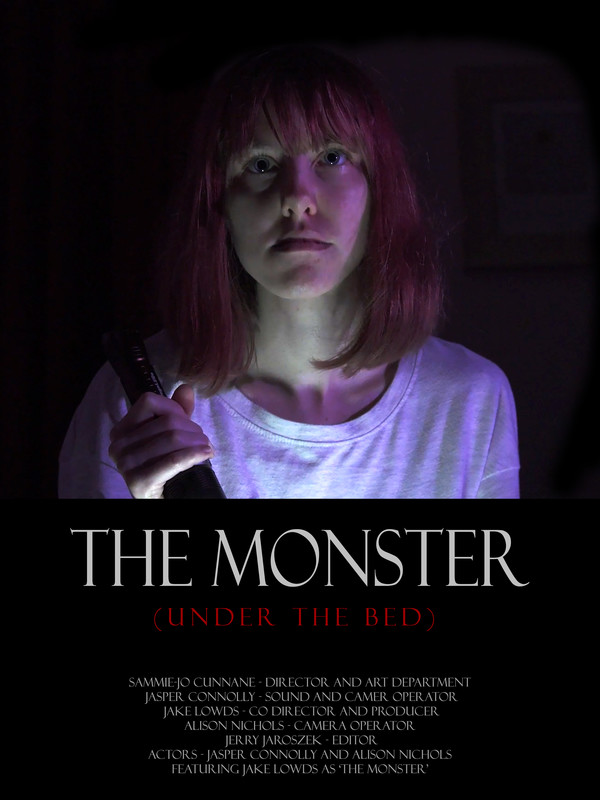 Sometimes the best horror films that really get under your skin come from the simplest ideas, take for example The Monster (Under the Bed). The film follows Luna (Alison Nicholls), a young girl who's bedtime story reveals a harrowing secret and the horrid nightmare that derives from abuse. Although The Monster tackles an archetypal story from the forefront, underneath lies a deeply sensitive story that is not dulled down and retreated from the main narrative. Alternatively, the troubles that Luna suffers with become the face of the film, prompting the question as to who is the real monster.
Share this story