2021 Festival Review – Creature Short Films
An insight in to this years selection of creature short films, showing at this years festival 26th September 2021.
The Taxi Dead (Directed Simon Lahm, 2020)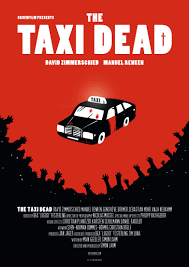 The Taxi Dead follows Paul (David Zimmerschied), who must survive a horrible night alongside his Bavrian taxi driver Karl (Manuel Renken), as they join forces to battle against the great undead. Bringing us this gruesome zombie short is Simon Lahm who clearly knows a thing or two about creating a stellar creature feature. The Taxi Dead explores an area of zombie cinema that is crying out for more attention; the fact that the zombies are these gruelling beasts hungry for flesh is obviously terrifying, but when you combine this with the notion that mere hours before their 'transformation' they were normal human beings is entirely sinister. The film focuses on this idea that we are all monsters deep down. The Taxi Dead is unmissable and definitely a short film to be remembered.
Monsters Aren't Real (Directed by Kristina Moschella, 2021)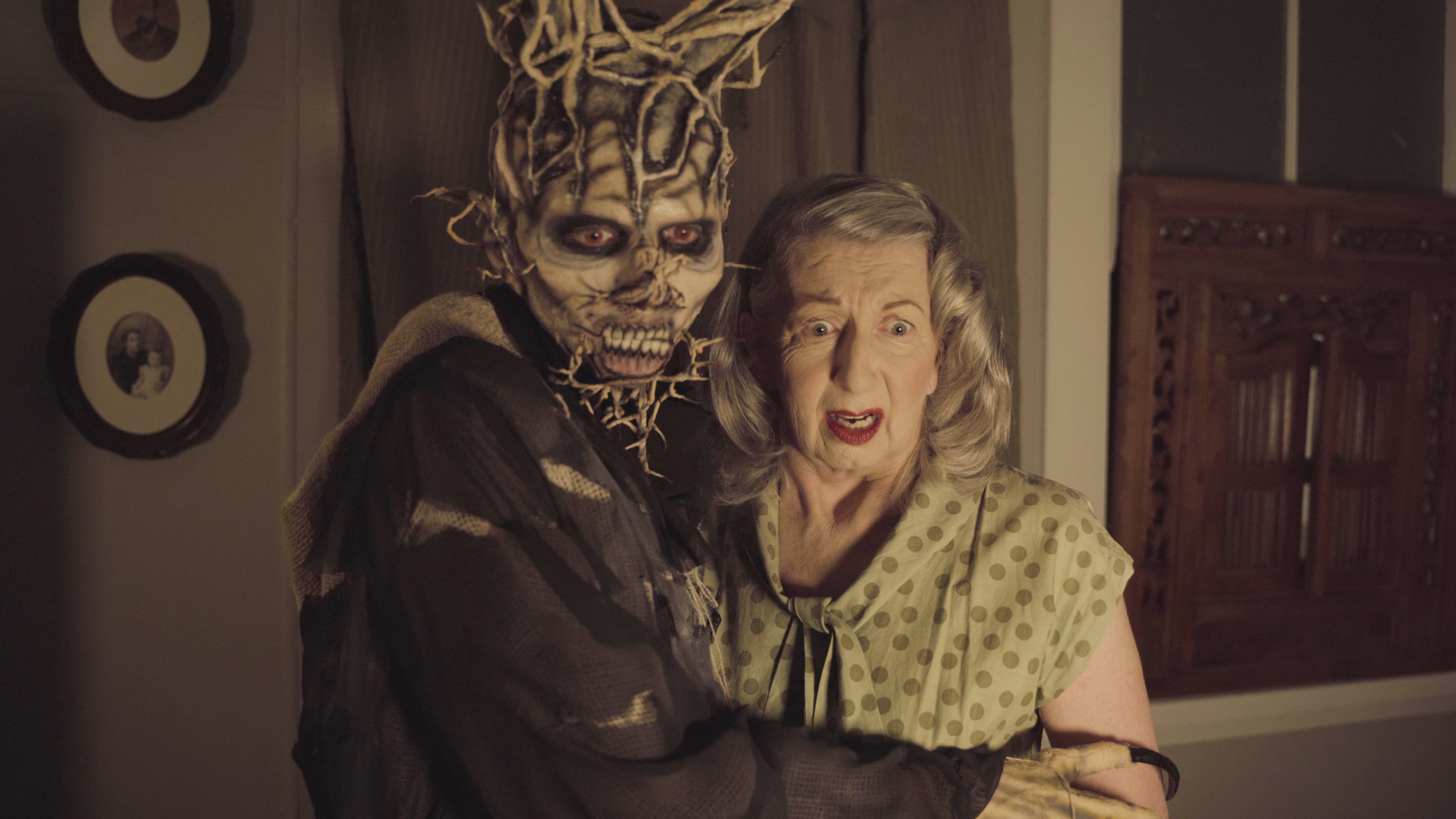 We accompany Ebony (Michelle Randall) as she investigates a strange noise coming from inside her home, little do we know that much greater terror lies ahead. Monsters are children's worst nightmare during childhood, with many having memories of checking under the bed and in the wardrobe to make sure that no ghouls crept in these crevices during playtime. Although we grow out of it, the idea of being alone with some macabre creature is still terrifying, and that's what makes Kristina Moschella's 'Monsters Aren't Real' so spooky and reminiscent of good old fashioned horror.
Posted No Hunting (Directed by Alisa Stern, 2021)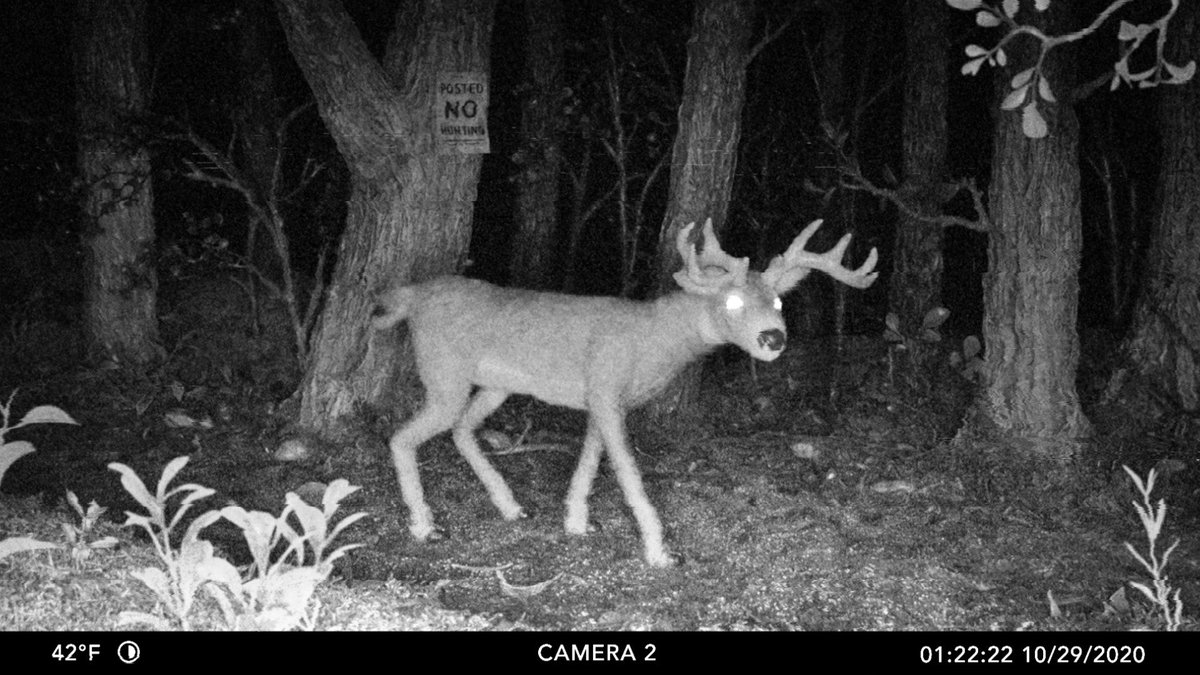 Posted No Hunting is a bewildering, creepy, and disconcerting stop motion animated horror directed by Alisa Stern (also known as The Doctor Puppet creator). The film runs quickly with its runtime just hitting under the 3 minute mark, but do not be fooled as Posted No Hunting works alongside the quick pacing to deliver a purposefully questionable narrative consisting of a deer and a disturbing creature. Furthering Stern's innovativeness is the 'found footage' technique in which the film is presented in, allowing for plenty of up close shots and fuzzy camera work that distorts and disturbs.
For Sale (Directed by Francesco Gabriele, 2020)
For Sale is a perfect example of a film that begins one way and ends up completely different, ensuring that we are kept in the dark and unsure of what to expect. The cryptic For Sale follows Carla (Octavia Gilmore), and Luca (Nicolas Vaporidis), a young couple who can't keep their hands off one another, but their blissful relationship harbours a dark secret that bursts when they pick up a second hand tv from the mysterious Mr. Levi (Randall Paul). For Sale works through repositioning the horror from multiple angles throughout. The couple and the setting itself is suspicious, but then Mr. Levi also has his unusual quirks. Director Francesco Gabriele compliments these changing horror tones throughout the film by juxtaposing a picturesque rural setting of a quaint Italian town that is also drastically abandoned despite its appeal. Due to this we immediately sense a danger within the isolation, leaving us impatiently waiting to see how and why Carla and Luca might be in over their heads, despite the forewarnings and our intuition we are still shocked when the true terror is unveiled.
Doggers (Directed by Rory Hern, 2021)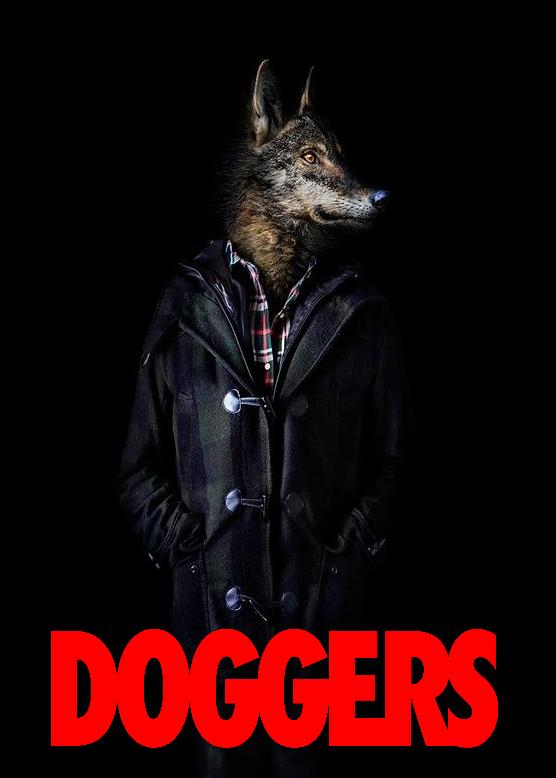 Doggers is a film that aims to take you by surprise through masking its true intentions throughout. The film follows Sam (Daniel Davids) and Raimi (Kane Surry), who are seeking to spice up their love life, but uncover something much more threatening. Doggers takes what you know about horror and twists your expectations. We've seen a private meetup between two people in a dark and ominous carpark, and we've seen how wrong it can all go, but Rory Hern (director) ensures that the film is the complete opposite of predictable. Hern delivers a fresh take on a classic narrative, allowing for optimal scares that come completely out of the blue. Adding to the unexpectedness of the film is the surprising amount of brutality that Hern has managed to pack into a six minute film, certainly expect to be shocked and scared at this epic tale.
Clamps (Directed by Zachary T. Scott, 2016)
Clamps focuses on a town that is terrorized by killer clamps, to save the day a girl next door, a scientist, and the chief of police is enlisted, but can they stop the clamps before they fully take over. With a plot so ludicrous it would be easy for the film to get lost within its own madness, yet creator Zachary T. Scott tackles the chaos through juggling the humour and the horror. Clamps takes aim at reviving classic B-movie horror where just about anything can be the villain, and nearly anything goes. To achieve something that makes you chuckle as well as grosses you out all within six minutes is immense, making Clamps a standout short film.
Dead End (Directed by Jack Shillingford, 2020)
Dead End follows Tyler (Steven Blades), as he takes a nighttime drive through rural woodlands, but looming in the territory is something with sinister intentions. Jack Shillingford knows exactly how to amp up the fear factor through utilizing an isolated setting, making you feel just as alone and lost in the situation as Tyler. Implementing the film's neo-folk vibes is the remarkable creature design that lives up to the poster's beastly visuals. But above and beyond all of the effects and scares, possibly the most impressive aspect is how such a contained film with just one lead manages to convey a story that is totally worthy of an entire feature film.
Her Release (Directed by Valentine Miele, 2021)
Her Release is genuinely unlike anything you would expect. The eclectic story shows a woman after love who lets herself get completely lost within the moment. Whilst the absurdist quality is undeniably grained throughout the entire short, the real admirable factor is how director Valentine Miele presents the surreal elements. Generating a weird and wonderful narrative is obviously a talent, but to make the actual film work so well is truly impressive. Her Release is a beautifully monstrous film that is not to be missed.
Wich (Directed by Anthony R. Williams, 2021)
Wich is everything that a short creature film should be, dark, slightly humorous, and more importantly able to pack a quick punch within a minute's notice. The film starts out rather mundane with a husband and wife (Aaron Christensen and Michelle Courvais) going about their morning routine by playing crosswords and making coffee, but their ordinary morning soon turns into a beastly horror story when they discover something alarming in their fridge. Creator Anthony R. Williams knows how to play out a comedy horror narrative, with the sporadic change of events coming in at perfect timing, alongside the impressive effects that ensures that Wich remains just the perfect amount of creepy. 
Share this story