2021 Festival Review – Censor
Transcending into a cathartic chaos is Prano Bailey-Bond's Censor, a tragically stunning yet deceitful enigma that allures as much as it challenges and repels. Birthing Censor's righteous battle of truth and fiction is a closely confined trip of what grief can manifest and how our own senses and thoughts can be a source of both protection and betrayal.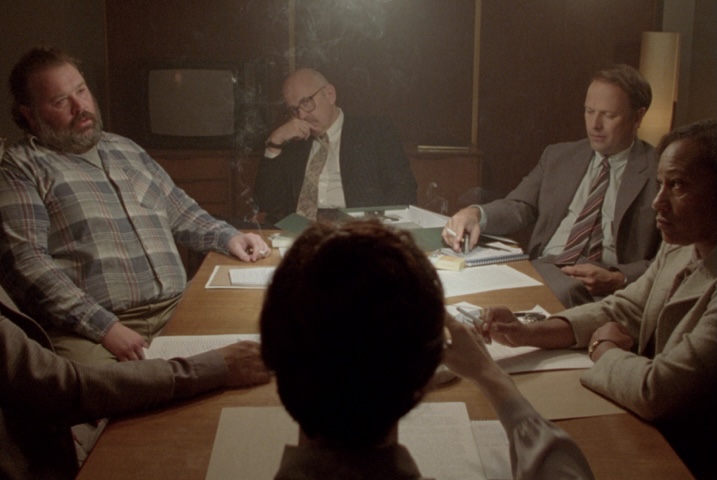 Censor is positioned at a dreadfully treacherous era for cinema during the 'video nasty' epidemic which saw a nationwide moral panic erupt when home video was introduced. Headlines boasting about moral corruption and the translation of violence on screen would commonly feature on every news outlet, brainwashing the public into a state of malleability, forcing the government to create the Video Recordings Act (1984).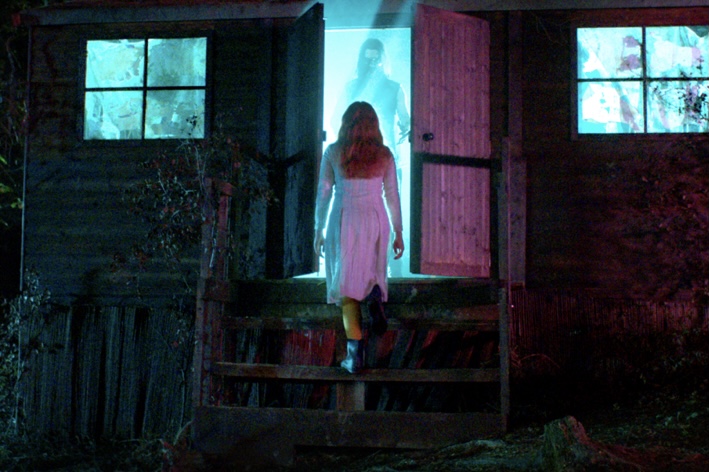 With the film bans, fines, and prosecutions also came an entitlement that meant that the BBFC had a 'duty of care', allowing film censors near ultimate control.
Censor uses this history as a walkway for the true narrative to run. We witness Enid (Niamh Algar), a tightly wound film classifier slowly slip into a state of hysterical paranoia after becoming entranced by a film directed by the absent Frederick North (Adrian Schiller) titled 'Don't Go in the Church'. Enid immediately links the disturbing film to the mysterious disappearance of her sister, sending her into an entwined matrix of instability, obsession, and turmoil.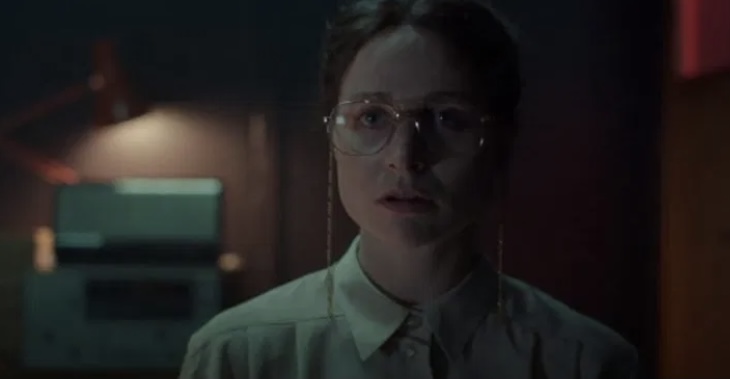 Enid's demeanour is strong as she continuously likens her profession to the job of a "protector", guarding the innocent from the obscene. Her unyielding attitude sits authortainly with her, despite the fact that there is a hinted notion that her co-workers idly embroider her as an over disciplined conformist as they happily ask her to type up their notes and have no trouble in a bit of break-room gossip regarding her conduct. Forming from this is an awareness of her isolation. 
It is made clear that since her sister's disappearance she has been a lone rider whose evening routine is a solo walk home followed by a crossword. Enid may specialise in watching absurd material, but her personal life is blank.
For me this is what was one of the most brewing & unnerving aspects of Censor. The preconception of Enid being the 'odd-one-out' at work accompanied by her lonely habitat made her descent into this rabbit hole entirely chilling. It's this drastic shift from a dull existence to a frenzied nightmare that took me by surprise as there is no comfort, even before the terror starts. During her solarity I kept waiting for something to jump out from behind the couch or for a ghostly shadow to walk past startling the silence, but Bailey-Bond refuses to give us that relief. Instead she forces you to feel alone like Enid, and sit and steam in the unknown.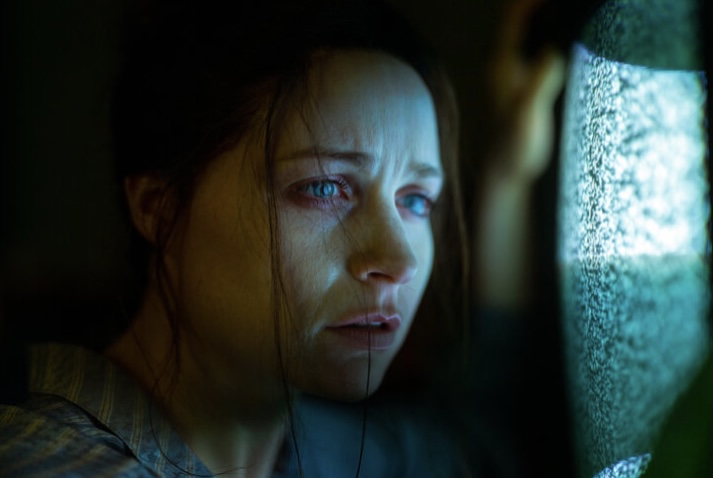 Joining this impending dread found in loneliness is the implication of harm from your surroundings. The video nasty panic surged like wildfire amongst the British public, in essence the ludicrousness overshadowed the genuinity of the threat. What resulted from this was a generalised phobia over videos. Bailey-Bond imitates this supposed 'hazard' in a joviant yet serious manner through associating the mechanics of a video itself with horror. Multiple shots are shown of a blank tv screen illuminated by that familiar fuzz, accompanying these visuals is a starkly dark sound of muted terror, alongside a fearful expression coming from Enid. Continuing this mimicry is the various tones of blue and red and static overlays which are commonly featured throughout the film's most harrowing scenes.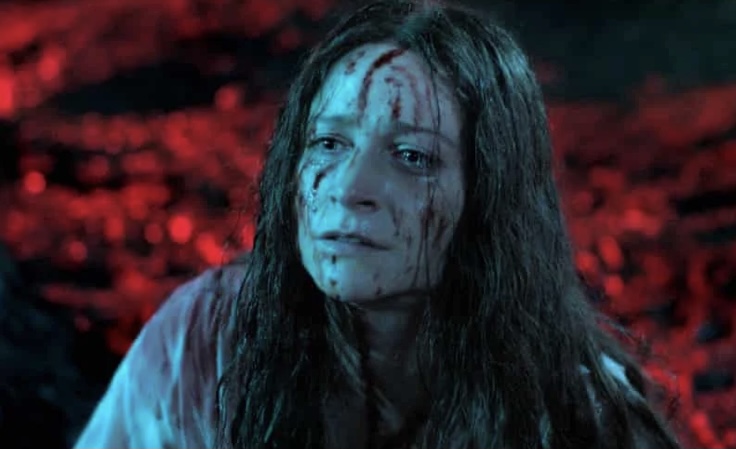 Censor bravely stares back at you, valiantly questioning the audience's morals. We side with Enid, but should we? And like a blistering volcano waiting to burst, Censor tiptoes around our expectations to create a threat level where we are more frightened about what is not shown than what is. 
You can check out Censor on Friday 24th September 2021 at this years fest, tickets and details here.
Also check our article on 'Video Nasties' from earlier in the year here.
Share this story