Dead Northern Film Festival 2020
FRIDAY 30TH OCT TO SUNDAY 1ST NOV – 2020
THE CROWN HOTEL, HARROGATE
PAID TICKETS START AT £5 – FREE FOR STUDENT SHORT FILMS (LIMITED AVAILABILITY)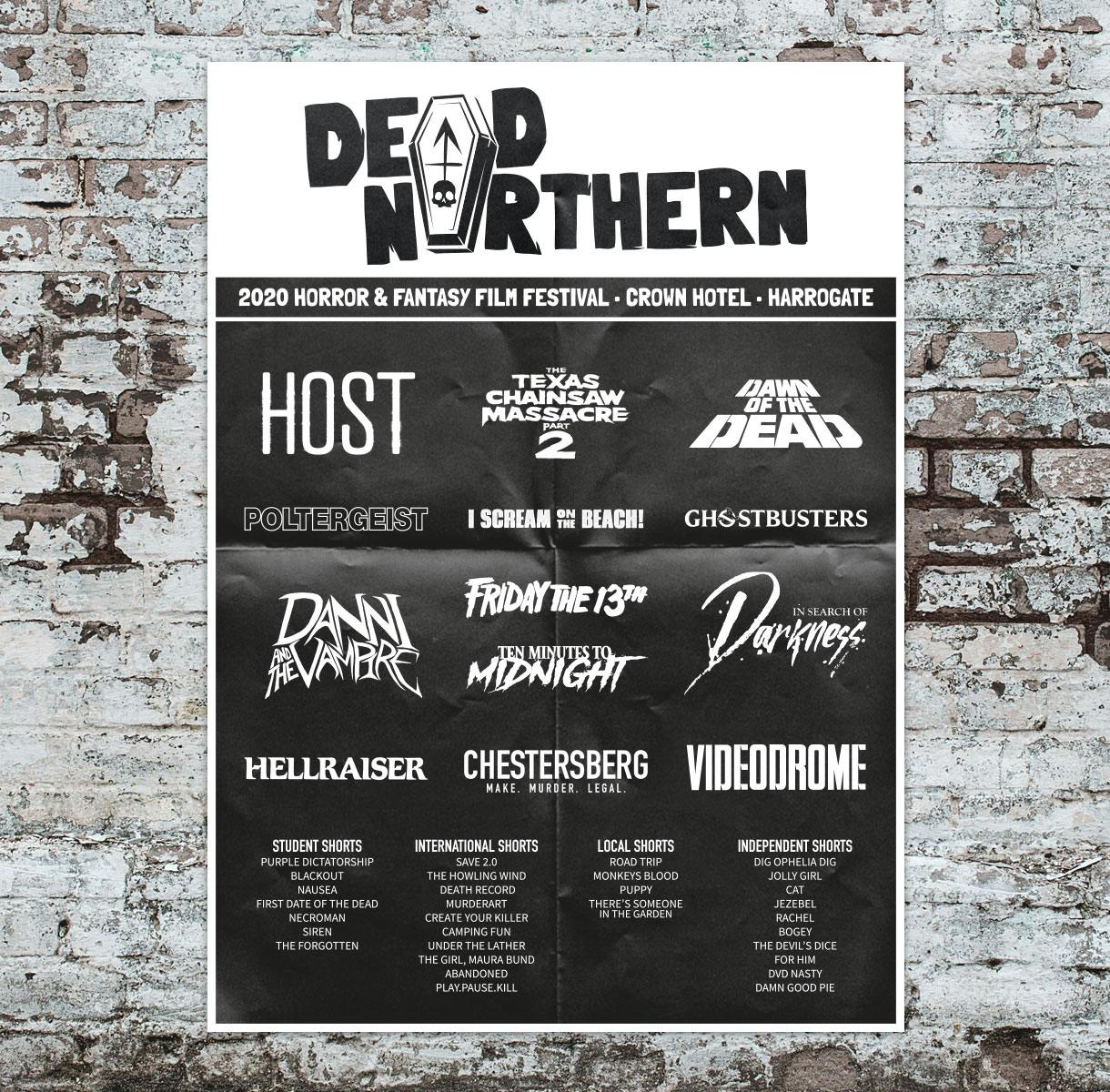 HARROGATE HORROR FILM FESTIVAL 2020
Dead Northern presents Harrogate's only horror and fantasy film festival coming this Halloween.
Highlights include a rare opportunity to view a selection of independent short and feature films as chosen by the Dead Northern film committee, plus classic horror film showings such as The Poltergeist, Dawn of the Dead, The Texas Chainsaw Massacre, Friday the 13th and Ghost Busters. Plus the UK Cinema Premier of Host, new horror Ten Minutes to Midnight, Danni and the Vampire, I Scream on the Beach and local film Chestersberg by director Jamie McKeller, all in the haunted Crown hotel.
The entire film festival will be compliant with the government guidelines surrounding COVID-19 and pre-booking is required.
Dead Northern Events
Questions about this Event?
DEAD NORTHERN – HARROGATE HORROR FILM FESTIVAL 2020
Crown Pl, Harrogate HG1 2RZ
Check out our other events
Dead Northern Horror film festival, Pop-Up Cinema, Live Music and Parties